Lexus
Andouille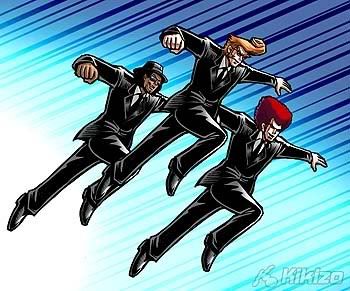 Since: 2.1.02
From: Stafford, VA

Since last post: 11 days
Last activity: 11 days

#2 Posted on | Instant Rating: 5.70
This is awesome. It's rare you get a positive, uplifting story about ex-wrestlers, especially Roberts and Hall. I just hope this sticks.


---

"Laugh and the world laughs with you. Frown and the world laughs at you."
-Me.
Big Bad
Scrapple



Since: 4.1.02
From: Dorchester, Ontario

Since last post: 7 days
Last activity: 17 hours

#3 Posted on | Instant Rating: 5.72
Originally posted by BigDaddyLoco

---

Fun Fact :

---

Everyone in the house agrees that Bill Belichick will find a cool way to use Tim Tebow this year.

---




---


Oh no, they've all relapsed


---

"It breaks your heart. It is designed to break your heart. The game begins in the spring, when everything else begins again, and it blossoms in the summer, filling the afternoons and evenings, and then as soon as the chill rains come, it stops and leaves you to face the fall alone." --- Bart Giamatti, on baseball
ekedolphin
Scrapple



Since: 12.1.02
From: Indianapolis, IN; now residing in Suffolk, VA

Since last post: 3 days
Last activity: 1 day

#4 Posted on | Instant Rating: 3.21
I think Page is doing it because he's a good guy, and if he can help save Hall and Roberts' lives, I wish him every success in his endeavor.
---
"I'm sorry, I'm not much of a hugger."
"Not yet you're not."
--Randy Orton and Daniel Bryan, SmackDown 1/18/13
Certified RFMC Member-- Ask To See My Credentials!
Co-Winner of Time's Person of the Year Award, 2006
Stefonics
Frankfurter



Since: 17.3.02
From: New Jerusalem

Since last post: 261 days
Last activity: 10 days

#5 Posted on | Instant Rating: 5.88
This is a great article. What DDP is doing for others is astounding. I know that about 10 million people have already seen this, but this is the definition of inspiration:


The Goon
Banger
Moderator



Since: 2.1.02
From: Calgary, Alberta, Canada

Since last post: 199 days
Last activity: 172 days

#6 Posted on | Instant Rating: 9.21
Has anyone here ordered/tried DDPYoga? I've been on the fence about buying it for a couple of months now, and I'd love to hear others' thoughts about its value.
Mike Zeidler
Pepperoni



Since: 27.6.02

Since last post: 1381 days
Last activity: 34 days

#7 Posted on | Instant Rating: 3.26
A couple of people on the DVDVR board are doing it and getting some great results. One of them tweeted his 60 day progress while the board was down

https://twitter.com/BuyMeABurrito/status/354221055193268224/photo/1


---

"Tattoos are the mullets of the aughts." - Mike Naimark


"Don't stop after beating the swords into ploughshares, don't stop! Go on beating and make musical instruments out of them. Whoever wants to make war again will have to turn them into ploughshares first" - Yehuda Amichai
samoflange
Lap cheong



Since: 22.2.04
From: Cambridge, MA

Since last post: 1681 days
Last activity: 1673 days

#8 Posted on | Instant Rating: 6.33
I've had the DDP Yoga book for many years ( http://www.amazon.com/Yoga-Regular-Guys-Workout-Planet/dp/1594740798 )

I don't like yoga classes because of the forced pace, so I go through a lot of yoga books and magazines. The layout, variety of information, and style of the DDP book makes it one of the best books I've used. It's a great counterpart to the mostly female-centric and/or New Agey yoga info out there. It's written for guys in a direct but light-hearted manner without all the mystical pseudo-science 'healing energy' crap. Perfect.
kentish
Andouille



Since: 19.8.05
From: My Old Kentucky Home

Since last post: 1280 days
Last activity: 533 days

#9 Posted on | Instant Rating: 5.98
After some of his recent tweets being from South Beach, I was worried about Scott Hall being out of the DDP nest. However, he sounded good on the Stone Cold podcast today.
KJames199
Scrapple
Moderator



Since: 10.12.01
From: #yqr

Since last post: 2 days
Last activity: 2 hours

#10 Posted on | Instant Rating: 8.53
Fun fact: one of the guys in the book modeling the poses is a very young, non-mustachioed, Cody Runnels. His profile is on page 189 (and it shows up using the Look Inside This Book! deal on Amazon).
Mayhem
Scrapple



Since: 25.4.03
From: Nashville, TN

Since last post: 304 days
Last activity: 189 days

#11 Posted on | Instant Rating: 4.67

I've been doing DDP Yoga for about 5 months now & love it ...

I was already a lean guy, so I didn't much weight to lose. But whole body feels better in general. It's not just the yoga routines themselves, it's just as much about the nutrition. Becoming gluten & dairy free are the key.

But for anyone looking for something different, I highly recommend it.

Got a chance to meet DDP & Jake back in March at some tattoo & horror show in Nashville. Both were really nice guys. Got to also participate in a yoga demo that DDP did there ...
JustinShapiro
Scrapple
Moderator




Since: 12.12.01
From: Pittsburgh, PA

Since last post: 26 days
Last activity: 1 day

#12 Posted on | Instant Rating: 8.79
Originally posted by kentish

---

However, he sounded good on the Stone Cold podcast today.

---


Yeah, even though I knew he was doing better, I was kind of shocked at how lucid, clear-headed, and contemplative he sounded, especially when you're used to the Mess Hall of the last 15 years. Enjoy it while it lasts and hope it lasts a long time. Beyond that there's a lot of good stories about his breaking into wrestling and then WWF -- Austin has really good conversations with his peers even if his outline is often just reading their Wikipedia page.

http://podone.noxsolutions.com/​​launchpod/​​steveaustin/​​mp3/​​SAS_​​Ep32_​​RazorRamon.mp3

(edited by JustinShapiro on 1.8.13 2038)
Deputy Marshall
Liverwurst



Since: 28.6.04
From: Troy, NY

Since last post: 1316 days
Last activity: 837 days

#13 Posted on


Uh...

Look, if he feels better, more power to him. That's actually a really, really important result. More important than the cosmetics, IMO.

That said, he looks exactly the same, and the only difference between those three pictures is how far away the camera is; his feet or lack thereof in the first one give that away. Also, there's different lighting.

Again though, if he can do more and feels better, great! But there's no way he's lost weight judging from those pictures.

(edited by Deputy Marshall on 2.8.13 2343)

---


Kevin Marshall vs. The Internet (Tumblr)



@KevinMarshall on Twitter
Guru Zim
SQL Dejection
Administrator



Since: 9.12.01
From: Bay City, OR

Since last post: 15 days
Last activity: 1 day


ICQ:
#14 Posted on | Instant Rating: 9.13
No offense, but you're saying essentially the guy decided to take photos but isn't smart enough to check the scale to see if he's lost weight.

Maybe you just can't tell from the photos?


---

Sign up for Folding@Home and join our team. PM me for details.

Ignorance is bliss for you, hell for me.