John Orquiola
Scrapple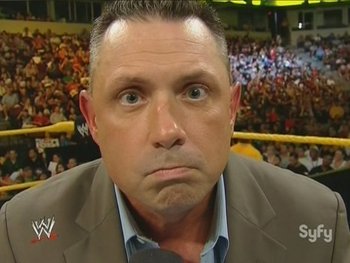 Since: 28.2.02
From: Boston

Since last post: 1450 days
Last activity: 1450 days

#1 Posted on | Instant Rating: 5.21
I haven't read it yet but I saw the news posting on Newsarama:

"SPOILER WARNINGS FOR DC UNIVERSE #0

SERIOUSLY…

The Daily News is reporting that Barry Allen returns in the last panel of DC Universe #0 due in comic book shops today.

Defending the move (though technically neither writer confirms the return via a quote), the Daily News quotes DC Universe #0 co-writer Grant Morrison who said:

"We can do anything with them, and we can make them come back and make them defy death. And that's why people read comics, to get away from the way life works, which is quite cruel and unheroic and ends in death."

And speaking about the importance of the character to modern comics (Barry Allen was the first Golden Age character revived in a new, more science fiction fashion by DC Editor Julie Schwartz, a move which jump-started the Silver Age of comics in 1956), the Daily News quoted Geoff Johns saying, "Without Barry Allen, we'd still be reading comic books about cowboys."

Johns also adds: "When the greatest evil comes back to the DC Universe, the greatest hero needed to return," with Morrison adding, "He's the God of the modern world. People are doing more everyday, moving faster and I think the Flash can be their hero. I do think he's a superhero for now."

Also, interestingly, the newspaper refers to Johns as the co-writer of the new Flash comics."

I know Barry's been sort of brought back in other ways over the years, but this sounds permanent.

So at this point, absolutely everything done in Crisis of Infinite Earths has been undone completely. Brilliant work by DC. They'll need another Crisis in a few years to thin out the DCU's ranks a little. Which they're counting on to sell more books.

Ugh.

On the other hand, Johns' comment of the Flash being the hero for the modern world intrigues me. I like that logic. Except we already have Wally West as Flash! Why bring back the dead one? How can a character who has been dead for so many years/decades/however much time has passed since the first Crisis in the DCU be the hero for the modern world when he isn't of this world and is a newcomer to it?

Ugh.


---

Back of the Head: www.backofthehead.com
Promote this thread!
Tenken347
Knackwurst



Since: 27.2.03
From: Parts Unknown

Since last post: 2 days
Last activity: 5 hours

#2 Posted on | Instant Rating: 5.03
The noise I've been hearing is that in his run on The Flash, Johns had Barry tell Wally that he would return three times, and that so far he's done so twice. So this might just be a temporary thing for the duration of Final Crisis, which I don't think is worth getting up in arms over. If I'm wrong though, and this is permanent, I would agree that it doesn't seem like there's much purpose to it. It feels like moving backwards, even more so than the return of Hal Jordan. At least the Green Lanterns are set up as an organization with room for many members. While there are more than a few speedsters in DC, there's really only room for one Flash at a time.
SchippeWreck
Banger



Since: 26.3.03
From: Glendale, CA

Since last post: 390 days
Last activity: 75 days

#3 Posted on | Instant Rating: 8.86
A temporary return wouldn't garner stories in the mainstream media. This is for good, methinks. (Or as long as "for good" lasts in comics.)


---

"It's magic! We don't need to explain it!"
odessasteps
Scrapple



Since: 2.1.02
From: MD, USA

Since last post: 1461 days
Last activity: 1428 days

#4 Posted on | Instant Rating: 6.68

Ironically, they are getting ready to kill off the "actua" first SIlver Age hero -- J'Onn J'Onzz.


---

Mark Coale
Odessa Steps Magazine
The Affirmation, Baby Blog
It's False
Scrapple



Since: 20.6.02
From: I am the Tag Team Champions!

Since last post: 89 days
Last activity: 27 days

#5 Posted on | Instant Rating: 2.31
I'd LOVE it if this all turned out to be a huge swerve and the Flash at the end actually ends up being Bart Allen. But all signs seem to point at this being Barry. It would suck a huge meat missile if this means they're killing off Wally West. They already teased that in Infinite Crisis and it didn't go over well there either, so why would they try it again?

As a hard sell for this summer, this was a GREAT issue! Superman and the Legion vs. Superman-Prime! Batman meets his maker! Wonder Woman and the Amazons take on the DC equivalent of 300! The Green Lanterns continue building towards the Blackest Night! And the Crime Bible hits the big time! After the year-long turd that was Countdown, I'm seriously STOKED for what DC has to offer this year!

Hell, between that and Marvel bringing the WWII-era Invaders to 2008, this is gonna be a great year for mainstream comic books.


Originally posted by odessasteps

---

Ironically, they are getting ready to kill off the "actua" first SIlver Age hero -- J'Onn J'Onzz.

---


Kinda makes revamping the character just last year a total waste, doesn't it? I'll be rooting for a swerve on this end too and hope that killing J'onn opens the door for him to appear in "Reign in Hell". Although it's very doubtful (he'd obviously go to MARTIAN Hell, of course)...

(edited by It's False on 30.4.08 2107)

---

You will believe a man can fly
odessasteps
Scrapple



Since: 2.1.02
From: MD, USA

Since last post: 1461 days
Last activity: 1428 days

#6 Posted on | Instant Rating: 6.68

J'Onn wouldn't be a good ally to have in regular Hell, what with the flames and all.

An even cooler swerve would be not the return of Barry or Bart, but the real Professor Zoom.


---

Mark Coale
Odessa Steps Magazine
The Affirmation, Baby Blog
John Orquiola
Scrapple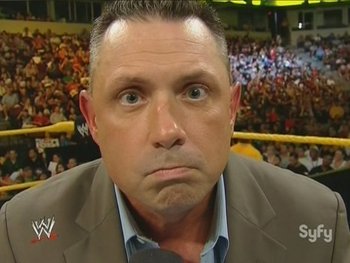 Since: 28.2.02
From: Boston

Since last post: 1450 days
Last activity: 1450 days

#7 Posted on | Instant Rating: 5.21
I guess I should add my 2 cents about the 50 cent comic.

Great artwork. Just great. George Perez especially can never do wrong by me. Good writing by Morrison and Johns too. Had I not known ahead of time that Barry Allen was on the comeback trail and quickly determined him as the narrator, I might have actually been surprised. I am over the initial irritation of DC bringing Barry back. I'm curious to see what he does.

As I haven't been following recent events very closely at all, I had little idea what was going on. Superman and the Legion of Superheroes I sort of knew about. Wonder Woman and the 300 -- Whaaaat?! The Green Lantern stuff with Black Hand sort of flew over my head. I vaguely remembered who Libra was from when I was a kid, mostly from old Who's Whos. So naturally, the stuff that resonated with me was Batman and the Joker. That I easily understood.

The final page of the yellow lightning across the moon was nifty. I expected to actually SEE Barry Allen, but it was a great looking play on the Flash logo. The significance of the strip club, however, escaped me. Kind of a weird juxtaposition for Barry Allen -- a straightlaced man from the 1950's. My first guess was "did the Flash museum become a strip club when I stopped reading"?

The GIANT ADS with the GIANT FONTS every other page were kind of obnoxious.

And I suppose I was a little disappointed in the structure of DCU Zero, since I expected something more akin to Countdown To Infinite Crisis; a complete story setting up the next Crisis as opposed to a bunch of 3 page mini-trailers for the upcoming series.

But whatever. For fitty cents, it's all good.

As for killing J'Onn, one of my personal favorites, I'd be more upset if A) I thought he'd never, ever come back, which he will, and B) the interpretation of J'Onn that I knew and loved best hasn't been around in 16+ years. The J'Onn J'Onzz I loved best was the Justice League International J'Onn. No one has successfully written him that way since Giffen and DeMatteis left the Justice League books after Breakdowns. The I Can't Believe... Justice League miniseries was the last time the oreo-eating Martian Manhunter I loved was around.

The JLA issue when J'Onn fought the rampaging Despero to save Gypsy's life and gave Despero the Martian gift of Mayavana -- best Martian Manhunter story ever.

Man, just thinking about it makes me want to dig that issue out and give it a reread.


---

Back of the Head: www.backofthehead.com
odessasteps
Scrapple



Since: 2.1.02
From: MD, USA

Since last post: 1461 days
Last activity: 1428 days

#8 Posted on | Instant Rating: 6.68

you didn't like the Ostrander/Mandrake J'onn? I thought that was a pretty good series.




---

Mark Coale
Odessa Steps Magazine
The Affirmation, Baby Blog
kentish
Andouille



Since: 19.8.05
From: My Old Kentucky Home

Since last post: 1304 days
Last activity: 557 days

#9 Posted on | Instant Rating: 4.76
I am not sure why they would bring back Barry, other than his die hard fans, most people could care less about him by the mid 80s. He never would've made it during the grim and gritty era that would emerge over the next decade, either. His death was a historic, heroic farewell. Was anyone really longing for his return, especially after DC successfully replaced him with Wally? I do think it is the 3rd return Barry mentioned to Wally, but did he ever say that he could not return permanently? It's been a while since I read those Johns Flash issues.


---


"I like your Christ, I do not like your Christians. Your Christians are so unlike your Christ."

-- Mahatma Gandhi