drjayphd
Scrapple
Moderator



Since: 22.4.02
From: Outside of Boston

Since last post: 35 days
Last activity: 3 hours


ICQ:
#1 Posted on
(stares at the smoking hole in Jake's foot)

Seriously, what was he THINKING when he did the phone interview? He accused Big of knowing that they were taking 2 women beforehand, then said he wouldn't do it if he knew he had no chance.

And the TE2 outtake in the lingerie store? Some moments should STAY on the cutting room floor.

That said, though, the moments with other people doing Rock impersonations (RAWK! FUNAKI!), Austin's antics off camera, and Bradshaw's history were worth a viewing. Especially Austin's segment, since I haven't been to a live show in over 7 years.
Promote this thread!
Jackson
Sujuk



Since: 4.1.02

Since last post: 3296 days
Last activity: 2821 days

#2 Posted on | Instant Rating: 2.10
I remember cracking up just reading about the Christian bookstore lady. That was damn funny. Yet another reason to miss heel Austin.

I thought Bobby was supposed to be on tonight. Oh well, just glad he is in good health. I hope they get him off Confidential and let him go back to commentating so he can bash Hogan as only he can.


---

Bubbles? Oh come on Sharon! I'm Ozzy Osbourne the Prince of Fucking Darkness. Evil, evil, more fucking evil not a boatload of fucking bubbles man.
Super Shane Spear
Bierwurst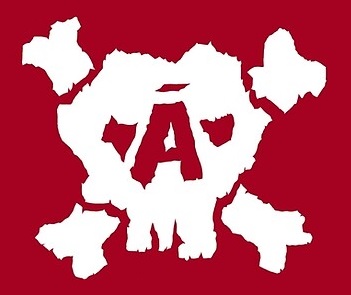 Since: 2.1.02
From: Sector 7 Slums

Since last post: 2897 days
Last activity: 2897 days

#3 Posted on
Heenan is next week...


---
Tragic1
Chourico



Since: 2.1.02
From: Rolling Meadows, Illinois

Since last post: 5676 days
Last activity: 5667 days

#4 Posted on
After Jake's interview I'm glad he didn't make it.

Maybe that's why I like the TE1 cast better. Out of the five finalists, the three that didn't get the contracts went to the indies to ply their trade. Josh did the XWF shows, Chris Harvard wrestled on a show about 30 minutes form my place, and Taylor is doing indy shows. And in those months after season 1, Chris must have figured out what he was missing the first time around, because he get a developmental deal with WWE. Maybe someone should explain to Jake that not everyone gets into WWE with only 9 weeks of training and no match experience.

The rest of the show was good. Austin's bit had me cracking up. And now we've gone from fans doing bad impressions to the wrestlers doing bad impressions. And I can't wait for the interview with Bobby Heenan next week.


---

Heck is for people that don't believe in Gosh.
BigDaddyLoco
Scrapple



Since: 2.1.02

Since last post: 23 days
Last activity: 22 days

#5 Posted on
Sorry, I mised the show someone wanna explain?



---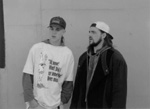 cfgb
Bierwurst



Since: 2.1.02
From: Ottawa, Ontario

Since last post: 244 days
Last activity: 3 days

#6 Posted on | Instant Rating: 7.87
A sneak preview from cfgb's WWE Confidential report:

Jake's live on the phone in California. Gene wants to know why he left the show before they could ask questions. Jake says he was upset and didn't want to stick around. He didn't need to say anything to burn a bridge. What's up with him? Before he answers that, he asks Big when they decided to pick two women. He feels it's unfair to the guys, and doesn't think the guys would have tried out if they'd known they were gonna pick two women. Big assures him that the best people got chosen, and they could have taken two men if they deserved it. He says Jake and Kenny didn't match up to where Linda and Jackie were. Gene wonders if it's sour grapes - and asks if he'd do it again. Jake says if he'd known they were taking two women, no because he had no shot. Gene offers him luck.


---


Contact cfgb
Visit my homepage
Man O Steel Man
Cotto



Since: 15.4.02
From: Brandon, Fl

Since last post: 5812 days
Last activity: 5812 days

#7 Posted on
You know, I can't really take anything on Confidential seriously since the HBK thing. Who's to say that Jake being pissed of wasn't a work or an angle. It was on tv right, and you know what that means. But if that was really the way Jake felt and not a work than he just pissed on any chance he ever had.

The show itself was nothing special with fluff pieces like Bradshaw- the early years and Divas go shopping. It seems like they are trying to bring one controversal story a week. And if they don't pick it up they are mosdef losing one viewer.


---

We've got a brand new dance that's called we've got to overcome.
FLRockAndLaw
Kishke



Since: 2.1.02
From: Central Florida, somewhere between Orlando and Tampa, U.S.A.

Since last post: 841 days
Last activity: 156 days

#8 Posted on
Random thoughts from a sick, twisted, and demented mind in South Florida:

After the whole HBK thing, I'm skeptical to treat anything on this show as more than a work. If Jake was not in the work, though... while he may have shot himself in the foot, he may still have a point. With two male and two female finalists, one of those female finalists having suffered a torn ACL, and last season's champs being one male and one female, it was completely reasonable to think that they'd pick one male and one female champ this season. Though I'm not sure I agree with his comment about if applicants knew they might take two females as champs that less men would've been interested and applied... but man, if he wanted heat to make an interest in him from WWA or Jarrett's NWA promotion, he couldn't have planned this better.

Odd thought - why did the piece on Tough Enough not just come out and ask the trainers who their picks were, and whether or not Big, MTV, or the other trainers tried to change their minds? Is WWF, er, WWE really that scared of a lawsuit or something? Are they really that scared to show that the trainers may not have been with the party line from the word "Go"? I mean, if one trainer hadn't decided to go with Jackie and Linda from the start, but Big or the other trainers made a convincing argument to the other trainer to see their skills - what better way to push/support their champs?

Bradshaw's piece was somewhat interesting, and the Rock impersonations were kinda funny. Austin's piece, while rather dated, was the funniest and most entertaining thing on the show last night.

I will be watching next week's show for the Heenan interview. If I'm out doing something, I'll be certain that I'm taping that show. This looks like this might be the best thing that Confidential's done yet.


---

"Thanks RageRockrr! You're the coolest!" - Excalibur05, March 10, 2002.
"And the natives were chanting, 'Hoya! Hoya! Me no sono'... which means, 'Turn down! Turn down! Me want soda!'"
"The neighbors complained. They moved. The new neighbors complained. It was almost like being on tour, George!"
Captain Lou Albano, hitting 101 on the Unintentional Comedy Scale, right here.


WOKKA WOKKA WOKKA, PUNK!!

You are Fozzie!
Wokka Wokka! You love to make lame jokes. Your sense of humor might be a bit off, but you're a great friend and can always be counted on..
anibanging
Italian



Since: 5.3.02

Since last post: 3322 days
Last activity: 1368 days

#9 Posted on
Originally posted by Man O Steel Man

---

You know, I can't really take anything on Confidential seriously since the HBK thing. Who's to say that Jake being pissed of wasn't a work or an angle. It was on tv right, and you know what that means.

---


I'm leaning towards work. Not because i don't believe that they show something on Confidential unless it furthered storylines, but because both of the men had more than a week to have their arguments ready and both of them had crappy ones that seemed not real. If they were an honest reaction than they really did desrve to not win.

Anyone know which show the Austin Christian Bookstore thing was from? Cause i swear of seen it before, so was it a Toronto show? Smackdown last september maybe?

but overall I'd definatly say that they need to pick better stories cause i really didn't care at all about the TE2 segments. Except that I love seeing the announcment of Jackie as the 2nd winner and Jake popping out of his seat as soon as he heard Ja...


TheBucsFan
TheChiefsFan



Since: 2.1.02

Since last post: 1378 days
Last activity: 1378 days

#10 Posted on | Instant Rating: 4.42
I think it's a shoot that the WWF is using to work their audience. Jake really feels the way he says, but it's only on TV because the WWF wants the audience to think there was some sort of controversy.


---

Mean Gene: "You know, I don't think it's a question - Goldberg, I don't think it's a question of who's next, I think it's a question of who's left?"
Goldberg: "No, see, that's where you're wrong. It ain't who's left, it's - WHO'S NEXT?"

"Just how hardcore am I? Well this morning, I drank milk that was two days past the expiration!"
-Norman Smiley

"She is one of them! She's CANADIAN!"
-Stevie Ray
BobHollySTILLRules
Bockwurst



Since: 3.1.02
From: C-Bus, Ohio

Since last post: 5690 days
Last activity: 5690 days

#11 Posted on
Now, I didn't actually see the Shawn Michaels stuff (damn work), so if I'm way off base, tell me so, but as far as I can tell, Michaels said HBK is dead and thus, everyone assumed he wouldn't be returning. Michaels explanation of said comment (from WWE.com)"That pertains more to backstage and to my personal life as opposed to out in front of the cameras. Because when I'm out in front of the cameras, that's just me having fun. That's me enjoying myself in front of lots of people. It was mostly just to make clear that that person I was on the road, and the person who took the business so seriously, is not there anymore. That's what I meant by it." and also the fact that the interview was filmed almost 2 months ago, and according to Shawn, he was called Sunday morning and asked to return.

Now, all of this is from WWE.com, so again, it could all be a work, but I'm gonna plead ignorance and go against the grain on the all of Confidential is a work thing. As for Jake, forget that guy, he's got the look, big deal. 90% of the people here hate Billy Gunn (I don't) and he's got "the look" I think Kenny has an argument, but he's small and would probably amount to nothing in the long run, at least in that company. I think the WWE made the right choice there. Anyway, I'm beginning to wonder if this post is really going anywhere, so I'm gonna wrap it up.


---

HOLLY: How do you like me now?
COLE: You're a jerk Holly!
ME: (sigh) Cole ruins everything!
Rex
Pinkelwurst



Since: 29.3.02
From: Texas

Since last post: 5651 days
Last activity: 5635 days

#12 Posted on
Anybody else notice that Big said all the trainers were unanimous on the choice, yet I believe Ivory and Chavo both said they were shocked when the names were read? Also, as soon as Al said he had his picks for who he thought should win, they immediately showed Jake (followed by the others).


---

Rex
Net Hack Slasher
Banger



Since: 6.1.02
From: Outer reaches of your mind

Since last post: 4895 days
Last activity: 3315 days

#13 Posted on
Very nice pick-up Rex. I also noticed that Big said it was unanimous while other trainers were surprised about the picks.

You know what wouldn't surprise me. The WWE feeling the heat, told them to say that, to make them (jake & kenny) look dumb and be less sympothic people. It worked for me, I thought they looked really stupid and feel fine that they didn't win.

For Bradshaws nice guy segment, For some reason every time his mother came on I kept saying to myself "You are a bad mother, your son is a jerk, booo bad mother" lol. Sorry Bradshaw's a jerk, no feel good piece could change my mind... Diva underwear shopping with TE2 guys, errrr bad even for filler.

Like the Austin after the cameras go out, funny stuff... The impressions were okay, Ivory was hella cute in hers.


---

I don't get it, everyone loves rats, but they don't want to drink the rats milk?
Dahak
Frankfurter



Since: 12.5.02
From: Junction City OR.

Since last post: 3332 days
Last activity: 2985 days

#14 Posted on
Confidential was O.K. Jake came across as a dumbass. Work or otherwise. I also wonder how much drunken Kenny telling a cameraman to fuck off hurt him. Big said that Kenny had some physical and mental immaturities. The physical ones would be worked off with time but the mental?
The Bradshaw piece was O.K. but they way it was edited down from the longer interview was too self serving. On the other interview Bradshaw wrestled with a concussion and a bad knee. They still kept the broken leg part in but cut out the wrestling injury parts.
The heel Austin parts was funny. Especially him saying how much he hated people who works in Christian book stores. Does anyone else think it's kind of creepy the way the Debra calls her husband Stone Cold Steve Austin? Shouldn't she just call him Steve? Does she call him SCSA in bed too?
But my favorite part had to be Ivory's Rock impression. She got really into it.


---

I just have 13 words for you. How much wood would a woodchuch chuck if a woodchuck could chuck wood?
ilovemidgets
Cotechino



Since: 9.6.02
From: Southwick, MA

Since last post: 5443 days
Last activity: 5176 days

#15 Posted on
say what if you sleep with your sister
andy1278
Kolbasz



Since: 11.1.02
From: Brunswick, GA

Since last post: 6 days
Last activity: 2 days

#16 Posted on
The entire Austin segment was taken from the "What?" DVD (and video as well, I guess). Fun stuff.


---

Andy Online... I wanna talk about me
shea
Bockwurst



Since: 1.2.02
From: Brooklyn NY

Since last post: 5305 days
Last activity: 5191 days

#17 Posted on

It never ceases to amaze me how naive people can be.

in case anyone's still missing the point regarding Tough Enough, let me remind you:

IT'S A TELEVISION SHOW.

The bottom-line reason for who got chosen is "what would make for better TV"? What's the most surprising, most controversial ending we can have on our TELEVISION SHOW?

Not who's a better wrestler, fer cryin' out loud.

and yes, for the record, Jake's "interview", like HBK's, was a WORK.

damn, people .... this is professional wrestling, hello?


CajunMan
Boudin blanc
No longer registered



Since: 2.1.02
From: Give me a Title shot!

Since last post: 2405 days
Last activity: 1542 days

#18 Posted on | Instant Rating: 0.00
I watched the Lewis Kick Tyson's ass. Thanks to cfgb for the review on confidential.


---

http://www.trenchwarfare.net

http://www.trenchwarfare.net