Freeway
Scrapple



Since: 3.1.02
From: Calgary

Since last post: 1611 days
Last activity: 1299 days

#1 Posted on
Later tonight, I'll have the pleasure of going to the Jubilee Auditorium and catching the Goo Goo Dolls (with special guest Five For Fighting) in concert...it's gotten me thinking of all the other concerts I've seen and bands I've seen live...
Weird Al [1996] Uh... I was still in Elementary School, and I liked Weird Al. The concert was actually pretty good, if I recall, if a little slow at times.
Edgefest [1999] If I can remember, there was Serial Joe, Len, Moist, Big Wreck, Matthew Good Band, Silverchair, Edwin, Rascalz and Hole. The lead singer from Silverchair was a prick. Serial Joe and Len suck live. All other bands were pretty good. This was a nine hour concert, and my first experience with mosh pits. Fun!
Our Lady Peace [2000] Just following the release of Happiness..., this was my first experience being on the floor of a concert in the Saddledome (my buddy's dad was the concert promoter)...and the concert kicked ass. No pit, though, due to the music and the teenaged girls clinging to the stage. And I TOUCHED RAINE MAIDA'S LEG, which made me the envy of every girl at my school... 'Course, after I touched his leg [patting him on the leg while he was walking along on top of the hockey boards, while I shouted "You kick ass!"], I got hipchecked by a security guard. FUN! The opening band was the Sterophonics, who were pretty good.
The Offspring [2001] Last summer, the greatest concert I've been to as of this date and time... Great music [The Black Halos and Millencolin opened, and the Black Halos absolutely blew, but Millencolin was good], great mosh pit, and a great time. Hell, a security guard even beat the hell out of some guy who took a swing at him...

So, that's my retrospective. From the lame to the great, those are my live music experiences. Not included are the countless bands I've seen live at the Coca-Cola Stage at the Calgary Exhibition & Stampede [July 5 to 14], because there's just too many. You pay TEN BUCKS (Canadian, or two American dollars) and you get to see the concert, standing room only. Plus, lots of crazy agriculture stuff!
Hopefully the Goo Goo Dolls is half as good as the Stampede!

(edited by Freeway420 on 25.6.02 1605)

---

Bart: Hey, immigrants! Beat it! Country's full!
Sailor: OK people, you heard the lady. Back into the hold. We'll try Canada.
[the immigrants moan]
-- "The City of New York Vs. Homer Simpson"



"That's what the Internet is for, slandering others anonymously" Banky Edwards (Jason Lee) in Jay & Silent Bob Strike Back
Promote this thread!
OlFuzzyBastard
Knackwurst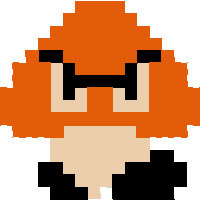 Since: 28.4.02
From: Pittsburgh, PA

Since last post: 371 days
Last activity: 347 days

#2 Posted on
Weird Al [1996] Uh... I was still in Elementary School, and I liked Weird Al. The concert was actually pretty good, if I recall, if a little slow at times.

---


Do you know how many times I've seen Weird Al? And we're talking long after elementary school here... Why, yes, I am a huge nerd. How could you tell?


---

"It's a sad day when mocking one's opponent via midget becomes an acceptable form of entertainment."
--Lance Storm
bash91
Merguez



Since: 2.1.02
From: Bossier City, LA

Since last post: 2105 days
Last activity: 205 days

#3 Posted on
Originally posted by Freeway420

---

...
Weird Al [1996] Uh... I was still in Elementary School, and I liked Weird Al. The concert was actually pretty good, if I recall, if a little slow at times.
>

---


1996!! That statement did more to make me feel old than almost anything I have seen or heard in the past 5 years (and that includes having a student in one of my classes who was born the same year I graduated from high school).

Tim


---

"Verhoeven's _Starship Troopers_: Based on the back cover of the book by Robert Heinlein."

Big Bad
Scrapple



Since: 4.1.02
From: Dorchester, Ontario

Since last post: 4 days
Last activity: 2 days

#4 Posted on
Radiohead-- 1997, Centennial Hall, London, Ontario, Canada:
My first "real" concert, and it was awesome. I'm very lucky that I got a chance to see Radiohead before they really cracked the big-time; this was just after OK Computer was released. Jeers to the opening act, Teenage Fanclub, who were horrible.


Collective Soul-- 1999, Centennial Hall: Another good show. C-Soul's one-riff songs get a bit monotonous on an album, but they're great in concert.


U2-- 2001, Air Canada Centre, Toronto: I had been eagerly anticipating this for ages, and my favourite band didn't disappoint.

Sarah Harmer-- 2001, Centennial Hall: In case you've never heard of her, Sarah Harmer is a Canadian singer-songwriter, formerly of Weeping Tile. This was a low-key, but nice show. In a coincidential note, Sarah Slean (a local pianist) did a great job of opening this show, and also opened the Collective Soul concert.

U2-- 2001, Copps Coliseum, Hamilton, Canada: As good as the previous U2 show was, this blew the Toronto show out of the water. Classic.


---

I was born in a manger, like that other guy. You know, he wore a hat?
Freeway
Scrapple



Since: 3.1.02
From: Calgary

Since last post: 1611 days
Last activity: 1299 days

#5 Posted on
Update: I just woke up the morning after the Goo Goo Dolls concert... AMAZING CONCERT! The crowd was red-hot the entire night (except for the 45 minute Five For Fighting set, but since nobody knew who they were, it was understandable...they just came and started to play)...

I'm still waiting for word on the next Our Lady Peace tour (most likely in November-January), and hoping that my boss can get me into Jolene's Drum [local band] for free.

Overall: Best show I've been to is The Offspring, but Our Lady Peace and Goo Goo Dolls tie for the silver medal position.


---

Bart: Hey, immigrants! Beat it! Country's full!
Sailor: OK people, you heard the lady. Back into the hold. We'll try Canada.
[the immigrants moan]
-- "The City of New York Vs. Homer Simpson"



"That's what the Internet is for, slandering others anonymously" Banky Edwards (Jason Lee) in Jay & Silent Bob Strike Back
ManiacalClown
Landjager



Since: 2.1.02
From: Houston, TX

Since last post: 1852 days
Last activity: 1851 days

#6 Posted on | Instant Rating: 0.00
I was privelaged with a Oleander/Fuel/3 Doors Down show last year, with Fuel turning out to be the most entertaining and energenic of the three. Oleander blew, and 3DD was...eh.

I've bought tickets to see TOOL on July 30th. I am hoping for an awesome show from my 2nd favorite band.


---
DrewDewce
Bratwurst



Since: 2.1.02
From: The Derby City

Since last post: 45 days
Last activity: 22 days

#7 Posted on | Instant Rating: 6.75
Finally caught the Goo Goo Dolls last month. They'd been to town a few times before, but something else (sometimes DERBY!!!) was going on. They do put on a real good show.

Saw Ben Folds again last night. Just him and a piano, and he rocks.

Will be seeing Wilco next month and Westerberg's first dates (his first real tour in SIX YEARS!!!!!) are being announced. So far, Cincy and Indy so I should be up for both of those.

Being another early 30's fogey I've seen WAY too many shows to list here but . . .

See the Who if you get the chance. It'll be somewhat of a downer with the whole Entwhistle situation, but they put on an awesome show. Don't EVER go to a concert in Conseco Fieldhouse in Indy (Hell, don't go to arena shows at all) unless you have REALLY good seats (It sounded like my neighbors were having a really good U2 concert and I wasn't invited even tho I'd paid EIGHTY DAMN DOLLARS!!!!!). See as many up and coming bands in the clubs that you can reasonably afford. You'll be glad you didn't miss 'em later after they break up and you have no chance to see them at all (the Pixies, Guadalcanal Diary, the Connells, and the Hoodoo Gurus immediately spring to mind).

Try to see a few local bands too.

Wish I'd seen that Sarah Harmer show. I really dig that "Basement Apartment" song.



---

drew2 - Giddyup!!
OlFuzzyBastard
Knackwurst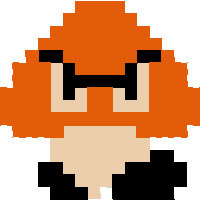 Since: 28.4.02
From: Pittsburgh, PA

Since last post: 371 days
Last activity: 347 days

#8 Posted on
Let's see, I think I'll use the always-popular-on-CRZ's-board Scott Keith ratings system here... (Not the "I hate everything" system - the stars, man, the stars.)

Ben Folds (June 2002) - *****. There's no one better. Period.

Blink 182/Green Day (May 2002). Blink - *, Green Day - ****. (My sister's a huge Blink 182 fan, and I like Green Day, so I agreed to take her. Green Day is an excellent live band - Blink went through the motions. It was a two hour set of what sounded like the same song over and over again, with the occasional pause for a dick joke.)

Tenacious D (May 2002). ****. The greatest and best band in the world.

The Clarks (May 2002). ****1/2. Local band. Awe-inspiringly good local band that's better than pretty much every national rock band.

Custom (May 2002). DUD. Painful. Almost as bad as:

Trik Turner (May 2002). -****. See, this is why you should never go to a radio festival. For every Tenacious D, you have to watch a Trik Turner.

They Might Be Giants. (September 2001). *****. Another band that everyone must see live at least once in their lifetimes.

Lifehouse/The Calling/Michelle Branch (August 2001). DUD. Another of my sister's requests. Ah well, at least Michelle Branch was hot. That wasn't enough to keep me from nearly falling asleep standing up during Lifehouse's set.

Disturbed (Ozzfest 2001). **1/2. Suprisingly good.

Linkin Park. (Ozzfest 2001). -*. Unsuprisingly bad.

Papa Roach. (Ozzfest 2001). **. Two stars better than I expected.

Slipknot. (Ozzfest 2001). DUD. Oh, how pathetic...

Mudvayne (Ozzfest 2001). -*****. These guys were a trip, man. They act all evil and hardass, and then they quit their set in the middle because someone hit the bassist with a plastic Pepsi bottle. How very pussy.

Marilyn Manson (Ozzfest 2001). ***1/2. See, "evil mask bands". At least this guy has a sense of humor about him. No one's going to take you seriously in a fucking jumpsuit and clown mask singing songs about turds, 'kay?

Black Sabbath. (Ozzfest 2001) ****1/2. I bow at the altar of Ozzy.

(Jesus, how far back am I going to go... Let's just do the short form here -- Metallica, Jerry Cantrell, The Offspring, The Mighty Mighty Bosstones, The Living End, Ben Folds Five, "Weird Al" Yankovic, Spacehog, Everclear - GOOD. Orgy, Jude -- BAD. Barenaked Ladies cancelling on me -- INFURIATING.)


---

"It's a sad day when mocking one's opponent via midget becomes an acceptable form of entertainment."
--Lance Storm
Scar
Goetta



Since: 2.1.02
From: NS, Canada

Since last post: 2799 days
Last activity: 922 days

#9 Posted on
Not very many bands show up in the neck of the woods but I've managed to see some decent ones.

My favorite concert would have to be Great Big Sea, with Sloan a close second. With GBS I never heard much at the time and didn't know what to expect but they put on an awesome live show.

I also got to see Sum 41 before they were famous. Not my cup a tea but I could see that they were gonna be bigger than Treble Charger.

Then there was the time I saw every Canadian hip-hop artist(with the exception of one or two) in one show.




---

I finally found a job!
Scott Summets
Sujuk



Since: 27.6.02

Since last post: 5212 days
Last activity: 5180 days

#10 Posted on
In Atlanta Red Hot Chili Peppers are playing for FREE! But only one place gives out 40 pairs of tickets a day, and people camp out--tonight some of my friends are camping out, but I have work, so I got a good friend (who I became friends with through wrestling btw.) to camp out and get a pair so I can go too.
astrobstrd
Bockwurst



Since: 13.3.02
From: Loveland, OH

Since last post: 3887 days
Last activity: 3854 days

#11 Posted on
Warped Tour (I believe 95 or 96?) kicked all kinds of ass. Orange 9mm played one of the most aggressive and intense sets I've ever heard. Sick of it All rocked the moshpit. L7 was surprisingly not that great live, but I'm a big fan of theirs, so I'll cut them some slack. CIV was fun. Guttermouth was hilarious and great; they found the youngest kid in the audience (about 9 or 10) and gave him a Guttermouth shirt. The shirt depicted a naked man bending over and spreading his asscheeks. Face to Face is good, if a little repititious. Sublime I didn't enjoy much at the time, but as I've learned to appreciate them more, I kick myself for getting food during their set. Quicksand live was almost a religious experience.

Other good shows:
Gwar - I've seen these guys too many times to count. You either love Gwar or you don't though. Their music isn't the best, but they know it and it is part of the joke. "Pure As the Arctic Snow" live is quite awesome though. When CHEMLAB opened for them, I was as giddy as a little girl.

Sepultura - Straight-up heavy metal from the modern masters. 1 hour and a half, and only ONCE did Max take a breath between songs (to explain what "Propaganda" is about and spit on a security guard).

Pennywise - Best crowd participation I have ever seen. At the end of the show, 1/2 the audience was onstage. More would have been, but no one else could fit. Did a Balls Out cover of "Territorial Pissings".


---

"Words to memorize. Words hypnotize. Words make my mouth exercise. Words all fail the magic prize. Nothing I can say when I'm in your thighs."

-Violent Femmes