It's False
Scrapple



Since: 20.6.02
From: I am the Tag Team Champions!

Since last post: 3 days
Last activity: 14 min.

#1 Posted on | Instant Rating: 2.32
If you haven't done your taxes by now, you're late! Here are some of this week's comics in review:

COUNTDOWN TO FINAL CRISIS #02: I'm happy to say that the Jimmy Olsen vs. Darkseid match (and it was every bit as ridiculous as we all thought it would be) is very brief. And after that, we get a MUCH more interesting Orion vs. Darkseid fight. The result is a must-see for anyone that has followed these characters over the years and it's only mildly spoiled by some inconsistent artwork. If you've skipped the first 50 weeks of this tripe, you're a much smarter man than I. But make sure to pick THIS issue up. Thumbs way up!

SALVATION RUN #6: This issue features a decent Joker/Luthor throwdown. It also sets up a mildly interesting conclusion when the machinations of Apokalips come to fruition. But it wasn't anything I'd call thrilling. Thumbs in the middle.

GOTHAM UNDERGROUND #7: The Riddler takes up a nice chunk of this issue while the Bat-family finally springs into action, jumping into the middle of the war between Penguin and Tobias Whale. It's not over yet, because Intergang is still waiting in the wings. My interest in this series is starting to wane a bit, but it's not bad. Thumbs in the middle.

X-MEN: DIVIDED WE STAND: Some of the stories in this one-shot are snoozers, but there are some diamonds in this lump of coal in the form of Mike Carey's Hellion story and Matt Fraction's Nightcrawler tale. If anything, this issue gives me a lot of confidence in Fraction's future with the X-franchise (he and Ed Brubaker take over "Uncanny" in July). Thumbs in the middle, leaning up for the Hellion and Nightcrawler stories.

IRON MAN: DIRECTOR OF S.H.I.E.L.D. #28: Ok, I've heard enough good things about what the Knaufs have done with this series that I'll give it a chance. Tony Stark is tried for terrorism and violating the Superhuman Registration Act. Oh, the irony. There's also a classic Iron Man/Mandarin throwdown full of blood and dismemberment. One word for Tony Stark: OUCH! Great issue that got me interested in the story arc at-large. I'll be picking up the trade. Believe the hype. Thumbs up!

CAPTAIN AMERICA #37: It sucks to be Bucky. It's bad enough the public (both real and fictional) aren't accepting him as Captain America, but now neither is Clint Barton. And neither is the Falcon. NOBODY seems to like Bucky America. Beyond that, the cliffhanger will make your jaw drop and keep you coming back. Bravo, Mr. Brubaker. Thumbs up!

As always, feel free to add on.

(edited by It's False on 16.4.08 1547)
---

You will believe a man can fly

Promote this thread!
Deputy Marshall
Liverwurst




Since: 28.6.04
From: Troy, NY

Since last post: 184 days
Last activity: 123 days

#2 Posted on | Instant Rating: 6.97
So did they bring Orion back from the dead, or did they just completely ignore his demise in "Death of the New Gods"?

Annhiliation: Conquest #6 What a wonderful little finale to this series. The final throwdown is somehow a little less than I expected it to be, though that isn't to say it wasn't satisfying. This also sets up the upcoming "Guardians of the Galaxy" ongoing, which I'm totally psyched for. Pick up the trade for this one.

He was Groot.

Avengers: The Initiative #11 Another finale, this one to the "KIA" storyline. This series was a lot of fun right up to the point where Rage, Slapstick, Justice, and UltraGirl decided to split off and form their own renegade "New Warriors" faction. Seriously, the New Warriors have always sucked, and the current ongoing featuring the team is TERRIBLE. It's almost as if that whole concept is cursed, and even mentioning them in another book will make it awful. Okay, that's a bit much, because this was still a good comic. It just hasn't been as good since they took emphasis away from the vast number of trainees. And the Taskmaster. And especially Ant-Man. And no, we DON'T find out what happened to Hank Pym (as it concerns this storyline), so go figure.

Captain America #37 This book is so consistently good that it's beating a dead horse to even point it out. My only complaint was that I felt the Bucky/Clint Barton confrontation should have been given a little more time and space, but that's a minor gripe really.

Incredible Hercules #116 I love the fact that Hercules is SO OLD that it's easier than ever to confuse him as it pertains to his personal history and who he is. At the same time, I find the possibility that Hercules really isn't the Hercules he thinsk he is intriguing in that whole Marvel God Heirarchy way. This book was a lot more fun with Ares as the antagonist, but it's still an easy recommendation.

War is Hell: First Flight of the Phantom Eagle #2 It's Garth Ennis, so you're going to either love it or think it's complete garbage with no in-between. I fall into the former.

Salvation Run #6 Though this is far from the worst mini-series I've ever read, considering the concept and characters involved it's easily the most disappointing. Even the big showdown between Joker/Luthor was anti-climatic, and that's a fanboy wetdream that really should be easy to deliver on. This book peaked with the MONKEY FIGHT between Grodd and Mallah. Don't even bother with the trade.

Suicide Squad: Raise the Flag #8 Fun wrap-up to a miniseries that flew under the radar due to the first three issues being very blah. Nobody crosses Amanda Waller. NOBODY!

Superman #675 Color me stupid, but I had no idea Kurt Busiek was writing "Superman." And I've been missing out. Soon, James Robinson taking over...and with Geoff Johns on "Action Comics", that means I'll be pulling TWO Superman titles each month. The last time that happened, I was 12 and stupid. Seriously, give this a try.


---

KevinMarshallOnline.com - NEW comics section & podcast ("4 Color Commentary") and a pretty site re-design!


* Latest episode of Living Under Marshall Law (03/21/2008) - LLAKOR! (Direct link - Right Click/Save As...)

RSS: http://kevinmarshall.libsyn.com/rss
*Now available in the iTunes Music Store!
John Orquiola
Scrapple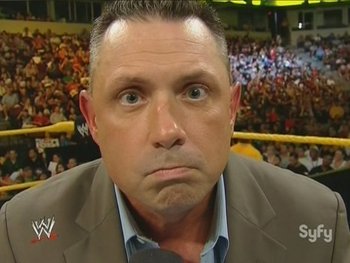 Since: 28.2.02
From: Boston

Since last post: 293 days
Last activity: 293 days

#3 Posted on | Instant Rating: 6.26
Haven't read Superman #675. Will later tonight (after Smallville.) However, regarding Kurt Busiek writing Superman, I only recently read the "Up, Up and Away" storyline by Busiek and Geoff Johns. It's good. Quite good. I was a little taken aback by how good it was. The artwork is top notch. I've traditionally hated nearly every artist who draws Superman in his books but they found some guys who draw him to look young, handsome, heroic and get this - relatively normal proportioned. Good Superman comics; I was simply unprepared to encounter such a beast.

Johns also learned his Superman lessons well from his former boss Dick Donner. The current take on Superman is a loving amalgam of the best aspects of Donner, Lois and Clark, Smallville, and Superman Returns. It's amazing how much Donner ended up contributing to Superman lore, from Lois on Smallville being a bad speller like Margot Kidder was to Krypton as a crystal world and the crystal Fortress of Solitude now being comic book canon. Also, Superman's S is now raised like Brandon Routh's suit but the S is bigger. The Kryptonian language on Smallville is now also canon. I like all of this.


---

Back of the Head: www.backofthehead.com
odessasteps
Scrapple



Since: 2.1.02
From: MD, USA

Since last post: 304 days
Last activity: 271 days

#4 Posted on | Instant Rating: 7.48

I would also encourage people not familiar with Busiek's Superman to read the mini-Series SECRET IDENTITY he did a few year ago, I think, with Stuart Immonen. Very good.




---

Mark Coale
Odessa Steps Magazine
The Affirmation, Baby Blog