It's False
Scrapple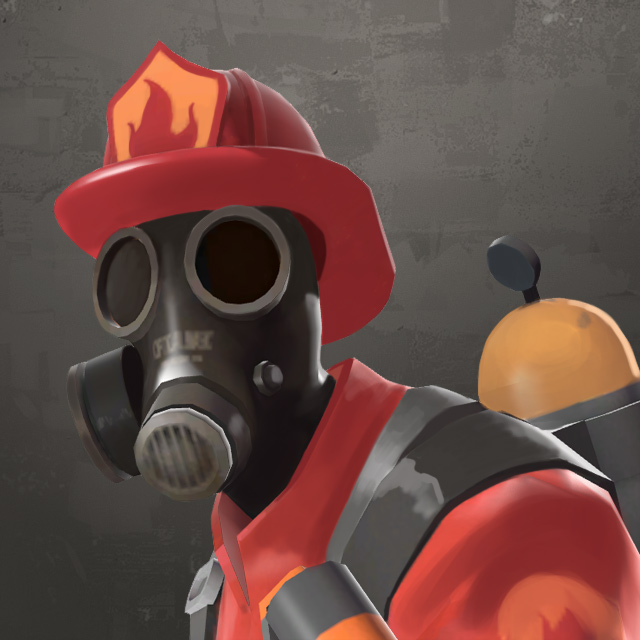 Since: 20.6.02
From: I am the Tag Team Champions!

Since last post: 921 days
Last activity: 168 days

#1 Posted on | Instant Rating: 4.26
Ooh, nice to be back in the saddle after some financial troubles forced comics on the chopping block again. In some ways, the weekly pickups are still limited, but this is really the best week to start up again, as Blackest Night #7 ships next week. We start with the precursors:

GREEN LANTERN #51: Last issue ended with Hal Jordan taking a major gamble and re-bonding with Parallax in order to fight the Black Lantern Spectre. The gamble seems to pay off, as Parallax is able to destroy the Black Ring and restore the Spectre to his normal state. Of course, that's when things start to go haywire, as Parallax looks to destroy the Spectre himself. Carol's able to use the tether her heart has to Hal to separate him from Parallax. Sinestro tries to retrieve the fear essence, but Parallax is taken to Parts Unknown. The only clue to his destination is the quick cut to Hector Hammond's cell. Now restored, the Spectre looks to end things by confronting Nekron. Of course, Nekron has no soul and is able to wave the Spectre away like a gnat. The Spectre just got Sentry'd! Issue ends with Nekron declaring the universe will die. Issue was good, although Hal's time with Parallax was way too brief after how terrorizing they were together last time. Also worth the price of admission for the opening sequence with Larfleeze and Lex. Thumbs up!

GREEN LANTERN CORPS #45: The Black Lantern threat having been dealt with, that just leaves Red Lantern Guy Gardner to deal with atop Mogo's surface. The GL's have no luck with him, leaving Kyle to ask the giant GL planet for help. Mogo gives Guy the dreaded HOT SPRINGS BATH! This devastating assault of relaxation is able to wash away most of Guy's red infection, but it can't be completely cured until Guy finds a Blue Lantern. A seemingly simple resolution, but I have a feeling Guy goes red once more before the main BN series ends. Thumbs in the middle, for the decent, but oversimplified ending.

BLACKEST NIGHT: THE FLASH #3: The Rogues wrap up their encounter with the Black Lanterns while Blue Lantern Barry Allen is left to try and deal with Black Lantern Bart Allen. Barry uses the power of love, hope, and other sappy emotions to bring Bart back from the brink of darkness. The Black Ring shatters and Bart's back among the living. The major event here happens at the end of the issue as the New Captain Boomerang continues to feed Black Lantern Old Captain Boomerang, until he's caught by the Rogues. Captain Cold tries to reason with Owen, until he realizes that Owen's also been feeding women and children to BL Digger. Suitably outraged, Cold feeds Owen to BL Digger, leaving Owen as dead as his father. I definitely didn't expect that to happen. Issue ends with Flash and the Rogues (in separate locales) looking to the future. In some ways, it's a glorified setup to Flash's ongoing in a few months, but Owen's death is a legit shocker to me. I'm more inclined to give it a nod for that one. Thumbs in the middle, leaning up.

BATMAN #696: This entire arc has felt a tad bit silly to me and it doesn't get much better here. The issue is mostly Dick Grayson flashing back to when he's mind controlled by The Penguin and The Mad Hatter. At this point, they had already lost me. I realize this could be a way to set up more angst with Grayson taking up the cowl (as if he needs MORE reasons for angst), but really now, would Bruce have EVER let himself become susceptible to Mad Hatter mind control? I couldn't buy that for a second. Anyway, Mind Controlled Batman is able to confront the Black Mask and nearly takes him out before he's shot. Flash forward to the Batcave, where Dick wakes up and realizes that he could use the bullets still in his costume to deduce the Black Mask's identity. If he can pull off THAT piece of detective work, it'll go a long way towards redeeming his unspectacular run in this story arc. Still not enough to redeem this issue and I anxiously wait for Tony Daniel to mercifully wrap this up. Thumbs down!

AMAZING SPIDER-MAN #621: With Mysterio off on an island somewhere, that leaves Spidey to try and get his blood sample back from Mr. Negative. So he recruits The Black Cat. To create a diversion, we get a long-awaited Spidey/Negative fight, which goes heavily in Mr. Negative's favor. In fact, Negative's able to give Spidey a Popeye-level power punch that launches him to the next building. But the diversion works and Cat's able to escape with the blood sample. With that worked out, issue ends with a shot of Curt Connors, as we prep for the return of The Lizard. I may not be loving Spidey's supporting cast, but I've been loving the straight-forward action. If you're not on board yet (or haven't wanted to after the OMD nonsense), I'd suggest coming back for at least the month of March, as The Juggernaut is set to play a major role in the Spidey titles next month. As for this, it was entertaining enough. Thumbs up!

Next week: Blackest Night #7 and I hopefully catch up with DOOMWAR~!


---

MacGruber! Making life-saving inventions out of household materials! MacGruber! Getting in and out of ultra-sticky situations! MacGruber! The guy's a freakin' genius! MACGRUBER!

Good luck getting that theme song out of your head

Promote this thread!
Jericholic53
Boerewors



Since: 18.3.03
From: Honolulu, HI

Since last post: 620 days
Last activity: 34 days

#2 Posted on | Instant Rating: 3.08
DOOMWAR was interesting, hopefully ending with a T'challa/Doom showdown at the end. I also really hope the cover to the 1st issue was just random characters because Deadpool's presence would really dilute the serious tone the first issue set.

Doom was getting overexposed for a little bit after the whole "Cabal" thing, but this coupled with his appearances in Dr. Voodoo (an awesome series btw) have really brought the character back to his roots (without abandoning any recent changes...aside from Millar's "super-upgrade" during his FF run)

But what DOOMWAR really made me think of is how messed up the X-books are right now. Even amongst the 2 top tier titles different things are happening. Over in Uncanny as part of the "Nation X" storyline has Magneto meditating on the top of a mountain
---

Spoiler Below: Highlight text to read

---

trying to bring the shadowcat bullet back to earth
. While over in X-Men as part of the "Necrosha"storyline Magneto is fighting Proteus over on Muir Island. (And he's featured on both covers.) Not to mention the supporting cast like Nightcrawler and Colossus who appear in both these titles *AND* over in Wakanda for DOOMWAR. The biggest glaring problem is that the X-Island's status is out of sync. In New X-Men, X-Force, and X-Men it's under seige as part of the "Necrosha" storyline. But in Uncanny it's under attach from Predator X's sent by some bland new enemy character. After making such a big deal about establishing the island as a main plot location and focal point for the X-titles they almost immediately threw its status quo into question, which makes for a very disjointed reading experience.

Yes, the idea of books using the same characters in totally different stories isn't new (eg. the Spidey books) but those events always felt like they took place in different locations. Whereas, the X-books have gone to great lengths to establish the setting for their 2 big events as *the* island. After doing such a good job as establishing the two books as separate entities and with separate plots and characters, they're starting to overlap again, and not in a good way.


The Spider-Man stuff isn't holding my attention because every issue just feels too episodic. I know that there are plot threads that carry through to the next issue, but because they aren't part of the main plot, they fall flat (eg. Carlie's father thing.) Even the main plot points just feel unimportant (eg. Spidey getting his blood back from Mr. Negative). Then there are all of the crappy payoffs like the Jackpot and Menace reveals. The promos for "The Gauntlet" looked great (i.livescience.com) but so far it's just been a sequence of issues featuring the villain of the month, with no actual stress or trepidation exhibited by Spidey as he moves from one to the next. At this point I'm buying issues based solely on the creative team each month/story arc.

Is anyone reading "Fall of the Hulks"? It's pretty clear that Loeb is all over the place with his stuff, with no clear endgame in mind, and Pak is trying to make do and salvage at least some of the plot so Banner and Skaar aren't irreparably damaged post-"event".

Which reminds me, Ultimatum sure fucked up the Ultimate Universe comics. Oh and John Romita Jr. does more covers in a month than Frank Quietly or Bryan Hitch draw actual pages in two months.

edited to use the actual spoiler tags

(edited by thecubsfan on 25.2.10 1414)

---

It says so right here in the wcw handbook!