It's False
Scrapple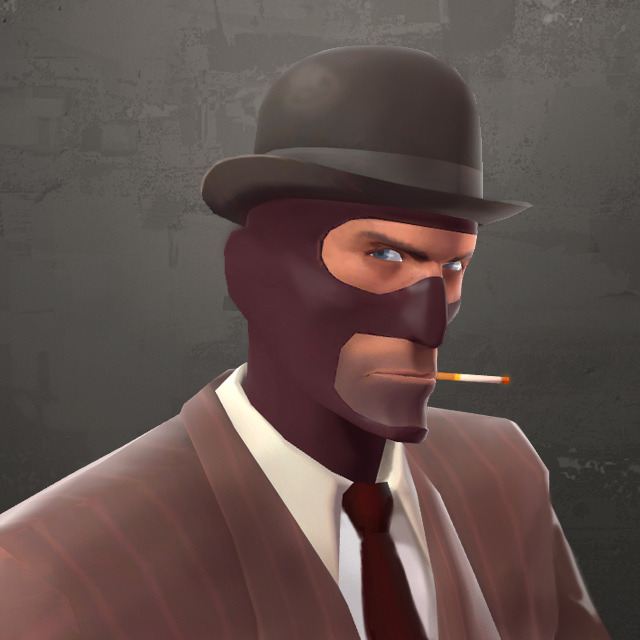 Since: 20.6.02
From: I am the Tag Team Champions!

Since last post: 1 hour
Last activity: 44 min.

#1 Posted on | Instant Rating: 4.32
Marvel delivers on a couple of solid issues, while DC delivers some good stuff that's both BN and non-BN related. We start with...

NEW AVENGERS ANNUAL #3: Taking place after "Avengers: The List", Clint Barton is in Norman Osborn's clutches. Realizing this, Mockingbird rallies the troops. The female troops, that is, as she gathers Ms. Marvel, Spider-Woman, and Jessica Jones to rush the Heli-carrier. The Dark Avengers aren't home, as Osborn has the New Avengers' location thanks to a Mentallo mind probe. The NA Women's Team breaks out Barton, as the Dark Avengers come up empty at the Brooklyn NA hideaway. The NA's have taken refuge at their OTHER secret hideaway, as everyone's regrouped. Issue ends with the New Avengers rallied by new member STEVE F'N ROGERS! Ok, loved that ending, but that brings up another Bendis-ism: Stepping on other writers' stories. Six months ago, poor Jeff Parker had the rug pulled out from under his Hood mini-series when Bendis wrote for Hood to be beaten and have Dormammu exorcised, essentially killing any suspense from Parker's Hood mini that had three issues remaining and took place LONG before that NA issue. Now we have Bendis writing Steve Rogers into New Avengers before Ed Brubaker can finish the "Captain America: Reborn" mini-series, pretty much killing any suspense THAT story had going for it. Thumbs up for the issue, but thanks for taking some of the suspense out of the next "Captain America: Reborn" issue, Mr. Bendis.

EDIT: Though word is that Steve Rogers has also popped in Matt Fraction's "Invincible Iron Man", so maybe this is just a case of poor timing on Marvel's part. Or a case of tardiness on Bru's part.

THE AMAZING SPIDER-MAN #614: We last left Spidey at the clutches of a souped-up Electro. It takes a fight with the electricity out for Spidey to get the upper-hand, but two major consequences come out of this fight. Daily Bugle head honcho Dexter Bennett gets crippled in the melee, losing use of his legs. And the Daily Bugle building completely collapses. Issue ends with the captive Electro meeting up with New Kraven and The Chameleon. See, not every major status quo change has to involve killing off a character. Destroying the Daily Bugle is arguably the biggest shake-up to the Spider-Man mythos since One More Day, since it was such a major fixture in Peter Parker's life. Thumbs up!

ADVENTURE COMICS #5: Just when you think things with Superboy-Prime can't get any sillier, we get the Black Lanterns chasing Prime through the DC offices. I'm probably supposed to get a big laugh out of Prime confronting Dan DiDio, but it's just not doing it for me. Prime saves himself by putting a Black Ring on, which makes the BL's leave for some reason. Story ends with Prime' lost love Laurie returning...with a Black Ring in hand. This issue is redeemed by the backup story with Superboy. Superboy runs into his friend Lori, fresh off vandalizing a doctor's office. Conversation leads them to her place, where they get a visitor. Of course, this visitor is wielding some green Kryptonite. It's Lex...who just happens to be Lori's uncle. Ahh, much better. Thumbs in the middle; feel free to skip Prime's segment and go straight to the Superboy story.

BOOSTER GOLD #27: The fight against Black Lantern Ted Kord continues, but not without some more continuity issues. After fleeing the battle, Booster tries to regroup with Rip Hunter and proposes the idea of stopping Max Lord from killing Ted and thus preventing the arrival of the Black Ring. Of course, that ignores the fact that Booster TRIED that before. Hell, he even mentions his sister lost in time when the arrival of his sister was a CONSEQUENCE of said attempt to save Ted. That was just annoying. The rest of the issue is pretty solid and the method used to stop BL Ted Kord was pretty clever, as Booster separates Ted's corpse from the ring and leaves it in the Vanishing Point where the ring can't reach it. Issue ends with the revelation of sister Michelle, as she's heading up to Coast City. Of course, no one's told her that this is the point in time where the Cyborg Superman just happens to be headed that way too. A good read. Thumbs up!

SECRET SIX #16: Catman and Deadshot are hired to bring in a child murderer by the father of one of the victims. After making their delivery, they're approached by Black Alice, who witnessed the cold and ruthless way they left the murderer to die...and naturally wants in the group. Catman and Deadshot decide to persuade her away from them by taking her for a night at a strip club. It doesn't go well, as the cops arrive and Black Alice tries to prove herself. It leads to her rampaging against the Six, except for new leader Bane who wants to hear her reason for wanting to join. With Alice wanting to join because she needs money for her sick father, Bane lets her in the group. This issue needed more Ragdoll, whose few lines were gold. A good one-shot, which is all they have time for, as the Blackest Night kicks in next month. Thumbs up!

That's all for this week. Next week, it's a whole lotta Batman. Also, we get the aftermath of Kyle Rayner's shocking death in Green Lantern Corps.

(edited by It's False on 9.12.09 2341)

---

All hail the Hypno-Toad

Promote this thread!
odessasteps
Scrapple



Since: 2.1.02
From: MD, USA

Since last post: 344 days
Last activity: 310 days

#2 Posted on | Instant Rating: 6.47

I really hope that's the end of Prime.

For me, he's comics #1 X-Pac heat generator.


---

Mark Coale
Odessa Steps Magazine
ISSUE FOUR - OCTOBER 2009
Super Shane Spear
Bierwurst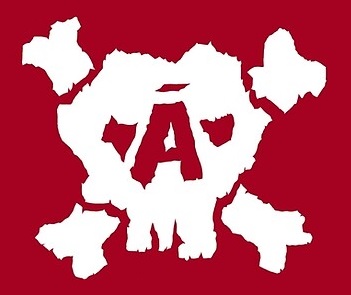 Since: 2.1.02
From: Sector 7 Slums

Since last post: 1808 days
Last activity: 1807 days

#3 Posted on | Instant Rating: 5.61
Originally posted by odessasteps

---


I really hope that's the end of Prime.

For me, he's comics #1 X-Pac heat generator.

---


Oh shit. You'd better hope Clark doesn't read this.


---

You should listen to what I listen to
El Nastio
Boudin blanc



Since: 14.1.02
From: Ottawa Ontario, by way of Walkerton

Since last post: 6 days
Last activity: 1 hour


ICQ:
#4 Posted on | Instant Rating: 4.36
Booster Gold: Always a pleasure to read. Jurgens is a champ on all fronts, the art is wonderful. This (along with GLC) is actually my favorite book on the stands right now because I lvoe the direction they took Booster and I'm a Jaime Reyes fan. And they furthered the mystery of "who stepped into the save" after Blue & Gold.

Adventure Comics #5: I LIKED the meta-text of the Superboy-Prime story. It's own of those "refuge in audacity" moments. An interesting point; I read some place about how it`d be neat if Laurie wasn't a BL, but was wearing a BL promotional ring.

The backup was, of course, fun and entertaining. So if Lex is Laurie's Uncle, and sort of Conner's dad. That means they're cousins through cloning?

Hulk: Still no idea who Red Hulk is. And I have no idea why there`s 221a982xx7x13x different Hulks out thee right now. I was curious at some point or another, but they lost me.


I missed the NA Annual. Did StevieCap meet up with BuckyCap? I hope they don't throw away Bucky as I loved with what they've done with the character.


---

You know, I really don't know what to put here. Close your eyes and thank of something funny!
Llakor
Landjager



Since: 2.1.02
From: Montreal, Quebec, CANADA

Since last post: 777 days
Last activity: 769 days


AIM:
#5 Posted on | Instant Rating: 5.33
The issue with Cap:Reborn is that it was supposed to be a 5 issue series, but issue 5 ended up being two issues when Brubaker sat down to write it and Guice while a model of consistency on this series is not that fast - many of the previous issues had more than 22 pages of art, but doing 44 pages or even 36 is a bit much on short notice.

So the Fraction and Bendis reveals were built around Cap Reborn being finished at 5.

They are supposed to do a "Who Will Wear the Shield" one shot.

My guess is that Bucky-Cap stays Bucky Cap and Steve Rogers becomes Iron Man for at least a year while Tony Stark rebuilds his mind and body after recovering from being in a vegetative state. (I'm thinking that he ends up filling a Professor X role in the Avengers franchises and Iron Man.


---

"Don't Blame CANADA, Blame Yourselves!"
Big Bad
Scrapple



Since: 4.1.02
From: Dorchester, Ontario

Since last post: 1 day
Last activity: 1 day

#6 Posted on | Instant Rating: 5.63
I think the Daily Bugle building has been destroyed at least a few times in the past. Graviton ripped the building up into the air twice, and I have a vague collection of a Scorpion-Spidey battle all but trashing the place.


---

Kirk, crackers are a family food. Happy families. Maybe single people eat crackers, we don't know. Frankly, we don't want to know. It's a market we can do without.
CEOIII
Boudin rouge



Since: 25.7.02
From: Franklin, PA

Since last post: 3 days
Last activity: 15 hours

#7 Posted on | Instant Rating: 1.75
Originally posted by Big Bad

---

I think the Daily Bugle building has been destroyed at least a few times in the past. Graviton ripped the building up into the air twice, and I have a vague collection of a Scorpion-Spidey battle all but trashing the place.

---


Sure that wasn't the Spidey PS1 video game? (There was a Spidey/Scorpion "you have to protect Jameson as well" boss battle early in the game.)


---

I'm Charlie Owens, good night, and good luck.