It's False
Scrapple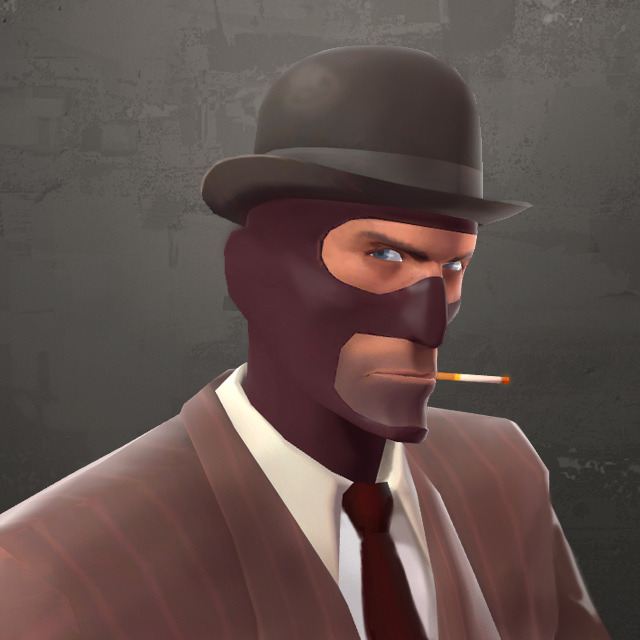 Since: 20.6.02
From: I am the Tag Team Champions!

Since last post: 64 days
Last activity: 2 days

#1 Posted on | Instant Rating: 4.32
I did not see this one coming at all. I don't know if that shows how naive I am, but holy crap, I didn't see this one coming at all. We lead off with...

GREEN LANTERN CORPS #42: The Black Lantern attack on Oa continues and once the Black Rings reach 100% power, the BL's stop cold in their tracks. It's the eye of the hurricane at this point, as their new orders are to "Devour Will" and they all make a beeline for the giant Green Power Battery, making one giant black construct. The GL's try out an ace in the hole in the form of Red Lantern Vice, but Alpha Lantern Chaselon stops that idea cold by killing Vice dead. The BL's then attack Chaselon and manage to rupture the Alpha Lantern battery. Kyle Rayner quickly grabs the unstable battery and lures a bunch of BL's into space before the battery goes nuclear. A bunch of BL's are wiped out and Kyle lands on the ground, unmoving.

Issue ends with: "Ring Status Report. Green Lantern 2814 Deceased."

This took me completely by surprise. What happens from here is anyone's guess. A lot of ideas are floating out there, some thinking this sticks, others thinking this won't last through the end of the event, and still others wondering if someone should poke the body to make sure he doesn't come back as a Black Lantern. But holy crap, they killed off Kyle Rayner! Thumbs up, but that's irrelevant. Go get this issue!

AMAZING SPIDER-MAN #611: Well, it's Deadpool in a Spider-Man title. Deadpool fans will be very happy, as it definitely reads more like a Deadpool title than a Spidey title. Trademark Deadpool-isms like breaking the fourth wall are plentiful. The battle with Lady Stilt-Man feels tacked on, but of course, this plays out like a filler issue anyway. Just sit back and enjoy the ride before the title gets serious with next week's Gauntlet. Thumbs in the middle, but recommended for Deadpool fans.

BATMAN AND ROBIN #6: The Red Hood and Scarlet are in over their heads, as The Flamingo is single-handedly taking them down, as Batman and Robin are still tied up. Of course, Damien can easily undo knots and has them loose in short order. Batman and Robin come up and are able to take Flamingo down, but not before he shoots Robin, leaving him paralyzed from the waist down. Wow, wonder if that one sticks? The dynamic then gets intense, as Jason Todd's able to push all of Dick Grayson's buttons by pointing out that he'll never escape Bruce's shadow. When all the smoke clears, the issue ends with Dick opening one of Bruce's secret vaults with the password "Zurrh-en-arrh". Of course, we won't find out what any of that leads to right away, as the series will take a one-month hiatus before diving back into the Blackest Night. The issue itself is a big Thumbs Up and Grant Morrison's best Batman arc to date. But I've got to wonder if Morrison gets scrutinized down the line for Damien's "I thought we were fighting someone scary, not gay" crack.

BATMAN #693: Meanwhile, Tony Daniel continues his stories of the Falcone family's re-rise in Gotham, as the Falcone's goons systematically erase Black Mask's forces. Dick Grayson takes Helena Bertinelli and goes undercover at a Bruce Wayne party, as they watch over Tommy Elliot, still looking like Bruce Wayne. Helena runs into the Riddler while she tails a suspicious teenage girl, but there's hardly any time for a chat as a bomb goes off and blows them both away. Minutes later, Nygma gets up and apparently something snapped in him, because he looks like he's going evil again, essentially undoing three years of interesting character development. What a total waste! Batman meets up with Gordon and finds Falcone's men full of scythe marks, making him think The Reaper's back in town. Issue ends with Batman questioning a kid about the suspicious teen before the kid's gunned down. A lot of problems with this issue. Tony Daniel looks like he's juggling way too many angles, making the issue feel disjointed. There's hardly more than two pages given to any angle. This arc's feeling schizophrenic. Thumbs down. And I reiterate what a huge shame it is if Riddler's back to his old ways, because he was a much more interesting character as the amoral, arrogant private eye than he was as a B-level Bat-villain.

STRANGE #1: Interestingly, this first issue of a four-issue mini-series reads like a total one-shot. Stephen Strange meets a young girl at a baseball game that happens to be a DEMONIC baseball game, as an old deal with a demon has come back to roost. Strange tries to confront the demon, but it doesn't go so well, as the demon will collect everyone present if his team wins the game. And with that, it all comes down to pinch-hitter Stephen Strange. This didn't read like I expected, but it was fun nonetheless. I don't know what Mark Waid will do for the next three issues, but so far, it's nice to see the new status quo for the former Sorcerer Supreme. Thumbs up!

BOOSTER GOLD #26: An issue I personally anticipated for a while. Booster's hid himself away in the timeline, attending Ted Kord's funeral. Skeets tries to get Blue Beetle Jaime Reyes to help look for him with Booster ancestor Daniel Carter. That's interrupted by the Blue Beetle's ship crashing through Daniel's house with Black Lantern Ted Kord inside. Blue Beetles collide, with the dead one taking the advantage. Daniel quickly jumps into the Supernova suit to try and help, but is subdued. Booster arrives in time to see Black Lantern Ted reach in for Supernova's heart. End of issue. A good start, but the funeral scene feels like it dragged a bit. Thumbs in the middle.

Next week, Spidey runs the Gauntlet, the Flash: Rebirth finally ships, and the Realm of Kings begins.


---

All hail the Hypno-Toad

Promote this thread!
odessasteps
Scrapple



Since: 2.1.02
From: MD, USA

Since last post: 1437 days
Last activity: 1403 days

#2 Posted on | Instant Rating: 6.38

So, is there a 90s version of HEAT, for all the people raised on Kyle demanding their revenge?


---

Mark Coale
Odessa Steps Magazine
ISSUE FOUR - OCTOBER 2009
El Nastio
Banger



Since: 14.1.02
From: Ottawa Ontario, by way of Walkerton

Since last post: 7 days
Last activity: 1 day


ICQ:
#3 Posted on | Instant Rating: 4.41
Originally posted by odessasteps

---


So, is there a 90s version of HEAT, for all the people raised on Kyle demanding their revenge?

---


Nope, most people think he'll be back before the event. The death toll present right now during BN is huge, so something will need to give.

Again, an excellent issue.

The death was well done, and quite powerful. Next issue will have Guy Gardner get a red ring, and he will be not pleased with what happens to his buddy. Him being red will be important I think because if all the colours have to get together, he might be able to be reliable Red Lantern. All of that said....I am slightly concerned they'll kill him off permently (he is my favorite GL). But overall, very happy with this issue and the series as a whole.


---

You know, I really don't know what to put here. Close your eyes and thank of something funny!
Cerebus
Scrapple



Since: 17.11.02

Since last post: 326 days
Last activity: 47 days

#4 Posted on | Instant Rating: 1.48
BOOSTER GOLD AND GLCORPS is getting all the attention while REBELS was quite excellent. Vril Dox getting a Yellow Power Ring was, easily, my favorite moment of the week (Comics wise...).

BATMAN/DOC SAVAGE SPECIAL: This was interesting. It's like an Elseworlds universe where Batman carries guns. It also takes place early in his career allowing for him to not be the great detective we all know. Doc Savage was really the star here though. This is part of a series called 'FIRST WAVE' that is reintroducing classic characters to the kids of today. Doc Savage, Blackhawk, The Crimson Avenger. All good stuff.

SWORD #1: The cover does this issue no justice. It looks like these characters are gonna be kicking ass up in space... but it turns out to be more like Dan Slott's SHE-HULK or THING. It was goofy and has potential. The most important thing to happen here was the DEATH'S HEAD appearance. Not the shitty 'DEATH'S HEAD II' from the 90's but the kickass UK version that was running around in the Marvel UK TRANSFORMERS books. FTW!!! AWESOME!!!

PUNISHER MAX #1 No 'FrankenPunisher here. Just another Punisher vs. Kingpin story. Steve Dillion does no wrong here and the 'MAX' line is always good for the fucked up shit like having a guy walk around with his eyes popped out. This also seems to be a Kingpin origin story. Have we had one of these yet?

DARK X-MEN #1: Yet another winner in the 'DARK ________' titled books. Mystique, Dark Beast, Mimic and Omega are all that's left of Osbourne's X-Men after 'Utopia' and he's not wanting to give up on them just yet. Neither am I to tell the truth. Mystique pretending to be Jean Grey is funny as hell, but the best part here was the return of X-Man Nate Grey.


---

Forget it Josh... it's Cerebustown.