It's False
Scrapple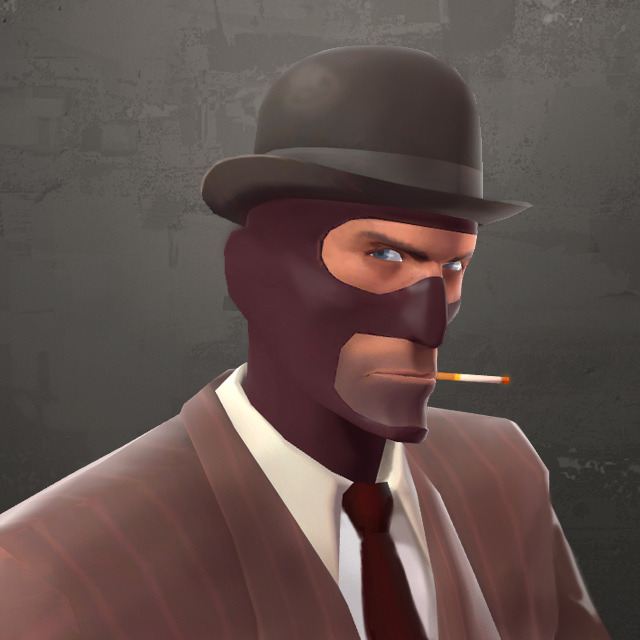 Since: 20.6.02
From: I am the Tag Team Champions!

Since last post: 92 days
Last activity: 30 days

#1 Posted on | Instant Rating: 4.37
DC brought out the Bat in a big way yesterday, but the icon goes to Marvel, thanks to...

UNCANNY X-MEN #516: It's the return of Magneto! Magneto arrives in Utopia, with Xavier rightfully concerned that things would fall apart upon his arrival. But Magneto surprises everyone by bowing before Cyclops in a gesture of peace. After this, we get the required exposition about Magneto's last run-in with the High Evolutionary and how it restored his powers. Magneto's interest is piqued when Cyclops mentions Cable and Hope still out there, but all the talking is interrupted by an incoming plane. Nightcrawler teleports in and out to see the plane's content: FIVE Predator X's! Magneto seemed out of character this issue, but I'm thinking it's all a ruse and he wiped Cyclops out soon enough. Thumbs in the middle, leaning up.

BATMAN #691: The last issue ended with Dick getting taken down by Harvey Dent in a dual-themed Bat costume, but this is actually an illusion caused by Harvey's magical assistant. Two-Face runs down the many ways he was able to figure out it was a different Batman, but Dick tells him that Batman's simply changed. Two-Face doesn't buy this until he's taken off-guard by Alfred disguised as Batman. Two-Face is beaten and dumped off in short order. Dick decides to shut down the Batcave for good while Two-Face's prison convoy is cut off by Black Mask and his army of Arkham loonies. Mask offers Two-Face three choices: Join him, leave Gotham, or die at the hands of the Arkham loonies. Dent takes the second option. A lot of things bugged me about this issue. One thing is that Two-Face was never the kind of guy that dabbled in magic, but here we're told that he's been hiring sorcerers and magicians for years in an attempt to find the Batcave. I don't buy that for a second. The other is that, no matter how much Dick is trying to make the mantle his own, shutting down the Batcave just seems...wrong. Thanks a lot for this one, Judd. You can go back to ruining Green Arrow. Thumbs down!

BLACKEST NIGHT: BATMAN #3: This was a great series and all, but now comes the problem that the other tie-ins will inevitably face. The hero can't just WIN here, because there's still about six months left before the Blackest Night ends and part of the suspense of the main series is figuring out how to kill the Black Lanterns. Batman sends Robin out to get Gordon and Barbara away while he makes a last stand with Red Robin. Deadman is sent to recruit more help in the form of Jason Blood. Blood refuses to help, so Deadman possesses him and brings out Etrigan. But even with Etrigan's help, it's essentially a losing battle. In a last gasp, Batman takes one of Mr. Freeze's old guns and ices himself and Red Robin to void themselves of consciousness. After the Black Lanterns disperse (because Etrigan has no heart, of course), Deadman possesses Batman and Red Robin to break out of the ice. Issue ends with Batman vowing to fight another day. The ending's bothersome, because it's so inconclusive and yet there's really no other way they can go. It's doubtful we've seen the last of Batman in the Blackest Night, though, since there's still that little matter of Black Hand running around with Bruce Wayne's skull. Thumbs in the middle.

RED ROBIN #5: The Future Mrs. False convinced me to give Red Robin another chance. And while it's still not as good as I'd like it to be, it's still better than that abysmal first arc. We get the origin of the assumed leader of the Council of Spiders while Red Robin and Tam Fox are taken to Ra's Al Ghul's Lazarus Pit. Red Robin is recruited to lead to League of Assassins against the attacking Council of Spiders. Yeah, still not quite compelled, but this can be cool...hopefully. Thumbs down.

SECRET SIX #14: We get the big blowoff to the Slave Island arc. Scandal Savage takes on the demon Grendel (not THAT Grendel) under the influence of Venom. It's not enough, but Wonder Woman makes the save with the Lord-killer Neckbreaker. Meanwhile, Ragdoll beats the crap out of slavedriver Smyth before the Six all make their escape, notably leaving Deadshot behind. Bane makes the astute observation that the last few missions for the Six have resulted in a lot of pain, but no money, so he initiates a hostile takeover and assumes leadership. His first act: Remove Scandal Savage from the group. Ouch! Issue ends with Deadshot killing Smyth in the same fashion that Smyth made Deadshot kill the runaway slave from the arc's first issue. The next issues should be a blast, as Bane the Evil Genius is a side that has rarely been seen since Knightfall. Thumbs up!

GREEN LANTERN CORPS #41: The Black Lantern attack on Oa continues. And just to show that the Tales of the Corps issues weren't just irrelevant tie-ins, we get the return of Lantern Ermey, Killowog's old superior. Ermey tries to demoralize Killowog on top of killing him, but Killowog wipes him out within a few pages. With the Black Lantern attack getting worse, the injured GL's are transported to Mogo. But then we get the attack of the DEAD BLACK LANTERN BABIES! The children start to get the better of the GL's, but the issue ends with the well-timed arrival of the Indigo Tribe's second-in-command. Thumbs in the middle, leaning up.

That's it for this week. Although this may get updated if I get my hands on this week's Adventure Comics.


---

All hail the Hypno-Toad

Promote this thread!
El Nastio
Banger



Since: 14.1.02
From: Ottawa Ontario, by way of Walkerton

Since last post: 1 day
Last activity: 17 hours


ICQ:
#2 Posted on | Instant Rating: 4.42
Magneto wasn't out of character at all, actually. Why? Because with all the Mutants now at "Utopia"....HE WAS RIGHT ALL ALONG. For YEARS he said humans and mutants could not co-exist. That was one of the reasons for.....Asteroid M.

Yet with being right, he was also wrong. Mutants are at the end of their ropes. That would be crushing to anyone. How does a man like Magneto react to this? His entire life saying humans and mutants could not live together. He does not gloat, for this was not the "being right" he wanted. So, before Cyclops, he bows and essentially says "you're the man".

Because Scott Summers IS the man. Cyclops is an interesting case. All heroes and villains in the X-Verse respect his skills. Leadership, tactics, etc etc. The man is good at what he does, and that's lead. Magneto knows this, and he sees Scott's vision. So he reacts with humility. Because he was right, just not right in the way he wanted to be. And Cyclops seems to have an approach which Eric can get behind. And I don't think they'll have Magneto go after leadership or anything like that. Remember, Magneto WANTS the Mutant race to be united. He WANTED them to be left alone. Any time he went after humans it was because he wanted to do it for the protection of mutant kind. For this protection to remain....he can't lead. Armies will come (even more so than now). He knows this.

I loved the characterization of Magneto, and I hope they continue with this development. If anything, it will be MORE out of character for him to turn on the X-Men now.


Regarding GL Corps $41, LOVED IT (as always). I think we hit a critical point here though; Killowog (if I read this right) was on the ropes. My prediction; he dies, which causes MY BOY Guy Gardner to turn red. Gardner then becomes the Red Point of Light. He better not die though.


---

You know, I really don't know what to put here. Close your eyes and thank of something funny!