Tenken347
Knackwurst



Since: 27.2.03
From: Parts Unknown

Since last post: 1 hour
Last activity: 1 hour

#1 Posted on | Instant Rating: 3.54
I am going to be bankrupt by the end of the summer. SO MANY BOOKS.

Nova #4: Starts Nova's Annihilation Conquest arc. Two revelations in this issue, one good, one I'm not sure about. The good one is the appearance of Gamora, who has been enslaved by the Phalanx. It looks like she'll be the primary antagonist for Nova during Conquest. The second thing happens at the end of the issue, and is honestly kind of dumb.
---

Spoiler Below: Highlight text to read

---

Nova accidentally flies straight into the energy cordon that's cutting Kree space off from the rest of the universe. He's practically dead, so he shunts his power off on a Kree woman who finds his body. I think Rich will probably be fine, but I don't know if he's really going to be around for Conquest.


Wraith #1: The second of the Conquest minis started this week as well. It's kind of a mixed bag for me. I don't care for the character at all. He's a stock "mysterious man with no past who is seeking revenge." It's a played-out stereotype as far as I'm concerned. But on the other hand, this series has been announced to have Super-Skrull appearing later on, and at the end of this issue we find out what happened to Ronan the Accuser. So the supporting cast is rock solid.

Deadpool/GLI Summer Fun Spectacular - Eh, this special wasn't great. Deadpool interacts with the Great Lakes Initiative with predictable and not particularly funny results. The only story that was a winner in this book was the one where Squirrel Girl tries to convince Speedball that he's not responsible for Stamford. That one really hits the nail on the head.

Fallen Son #5: Okay, finally done with this one. Better than Spider-Man, not nearly as good as Hawkeye. We finally hear Sam Wilson's eulogy that was mentioned in Captain America #26, but I think I liked it better without hearing it. For anyone that hoped Iron Man would quit being an asshole in this issue, I'm sorry to disappoint you. First, he buries Cap in a massive ceremony complete with a public memorial. Now, the Cap I read about would have much preferred a simple soldier's burial at Arlington, but I won't criticize Iron Man for this. No, it's the super-secret burial at sea that comes afterward. Apparently, the big ceremony was a total fake-out, and Iron Man secretly took the body of Steve Rogers and handed it over to Namor instead. Wow. A secret burial. That's both ridiculously low and totally unnecessary. I'd also like to take a moment to mention that I hate John Cassaday. I mean, his art's nice enough, but it isn't that great and he's so unbelievably slow. I'd really much rather get my books on time, thank you.

Sub-Mariner #2: Kind of a nothing issue, really. Namor heads to the surface, and the US government decides to put Venom on him. Which is stupid, because Venom isn't even kind of a match for Namor. Namor's as strong as the Thing, and can fly. Venom's not even half that strong.

New Warriors #2: Okay, they got me now. This issue has Jubilee, who apparently is the little powerhouse in the yellow costume. It looks like most of the New Warriors are going to be mutants who've lost their powers and gotten technological replacements. I like it.

Uncanny X-Men #488: It looks like Caliban's lost his augmented size and strength as a result of what Masque did to him last issue. The Morlocks start to make their move, and Charlie and Nightcrawler set out to find Magneto. The Endangered Species backstory picks up with the Beast off to meet the High Evolutionary. It also helpfully points out the identities of the villains at the end of the last part.

X-Factor #21: Introduction of a new character, possibly a villain. Also, it looks like M might be pregnant. The Endangered Species backup just has Beast's meeting with the High Evolutionary in it. I'm probably going to pick up New X-men for the rest of this story, but I honestly feel like I'm getting ripped off buying four extra issues of a title for what's going to amount to one issue's worth of content.

Atom #13: The search for Ray Palmer begins in a microscopic barbarian community Palmer once called home. Spoiler, he's not there. One thing I noticed which I'm sure was intentional but wasn't mentioned at all was that when Ryan arrives in the village, he's wearing the same Atom costume that Palmer wore when he was there, but he was just wearing his regular costume before that. Weird.

GI Joe #25: World War III starts with some bland action featuring Wild Bill, Cover Girl, and Gung Ho. Apparently they've reactivated agents whose code names are two words. They square off against Cobra operatives Ghost Bear and Cobra Mortal. No, I don't know who they are either. It's starting to look like this will be a regular cavalcade of who gives a damn.

BPRD Garden of Souls #5 - Strong finish as Abe puts an end to the sinister plans of his one-time colleagues. The whole thing absolutely reads better in one sitting. Good stuff.

Hellboy Darkness Calls #3 - Hellboy gains one ally, temporarily, and loses another permanently. He also is going to have to fight a warrior who cannot die.
Promote this thread!
John Orquiola
Scrapple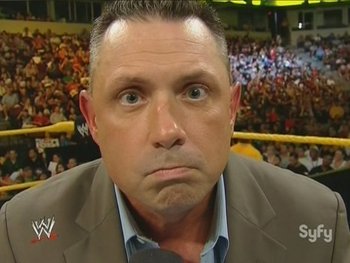 Since: 28.2.02
From: Boston

Since last post: 1453 days
Last activity: 1453 days

#2 Posted on | Instant Rating: 5.74
Originally posted by Tenken347

---

I am going to be bankrupt by the end of the summer. SO MANY BOOKS.

---


Although this is off topic, since you said it, I gotta ask you and everyone else who can and still does: How in the world do you afford to collect monthly comics?

My heyday for buying monthlies ended about 8 years ago. I did want to continue then and I still dig comics today, but the prices were just too high and it made no sense for me to continue the practice.

Today, I'm still interested and I read what I can (that Sinestro Corps is high on my list when it's collected) but usually for free given the choice. I read all of 52 in the course of a week thanks to a buddy who loaned me the entire run. And I admit I'll sometimes spend a lazy weekend afternoon at a Barnes and Noble reading a trade of something -- yeah, I'm one of those jerks. I finally read Infinite Crisis a couple of weeks ago. I occasionally do buy a collection of something I totally love (I bought the entire run of Preacher in trade paperback a while back, and Astro City trades are still something I'll shell out dough for.) I also look forward to the couple of times a year I stay over at my friend (name drop alert!) Bill Rosemann's house. I stay up half the night devouring the stacks of comics he brings home from Marvel or DC when he worked there.

But I miss the old, forever gone days of when I started collecting in the mid 80's, when comics were 60 cents apiece and 6 bucks (more than half my allowance) got me a stack of ten comics to take home and tear through. Man, those were the days.


---

Back of the Head: www.backofthehead.com
Tenken347
Knackwurst



Since: 27.2.03
From: Parts Unknown

Since last post: 1 hour
Last activity: 1 hour

#3 Posted on | Instant Rating: 3.54
Well, I make an allowance for comics. Buying them bimonthly is a real pleasure for me, not to mention a habit at this point. So I'll spend less elsewhere in order to get my comics fix. In the last year or two I've even increased my budget, because I'm doing well enough to be able to buy more. Besides, there are too many books that aren't ever going to be collected in a trade - good stories that didn't sell enough to warrent a collection. I'd hate to miss out on those.
Jim Smith
Goetta



Since: 17.10.04
From: Bloomington, IL

Since last post: 3637 days
Last activity: 3068 days

#4 Posted on | Instant Rating: 6.54
Originally posted by John Orquiola

---

I gotta ask you and everyone else who can and still does: How in the world do you afford to collect monthly comics?

---


Basically I make well over $3/month at my job.

I mean, the question isn't how I have the money to pay for some twenty different comics each month. It's not that hard to make room for that in the average consumer's budget. The real question is why I would spend an ever-increasing chunk of change each month on comics instead of, say, some other luxury. And the only answer I can give is "Because I like 'em."

For comparison purposes, I'm sure there's a fair number of people on this board who used to buy every single WWF, WCW, and ECW pay-per-view each month in the late '90s. That was 30 shows a year at $30 each--the same cost of collecting 25 comics a month for a year. How in the world could they afford to do that?
SchippeWreck
Banger



Since: 26.3.03
From: Glendale, CA

Since last post: 393 days
Last activity: 79 days

#5 Posted on | Instant Rating: 7.07
Originally posted by John Orquiola

---

Although this is off topic, since you said it, I gotta ask you and everyone else who can and still does: How in the world do you afford to collect monthly comics?

---
DCBS
---

My mom says sigs are bad for you.
kentish
Andouille



Since: 19.8.05
From: My Old Kentucky Home

Since last post: 1307 days
Last activity: 561 days

#6 Posted on | Instant Rating: 2.50
$3 a pop or more has definitely caused me to drop several titles that I am not crazy about. It also caused me to buy more in trades, where you usually get a better deal for your money if you get them through certain discounted websites, like Amazon.


---


Dean! Have you been shooting dope into your scrotum? You can tell me! I'm hip!