General Zod
Italian



Since: 1.10.05
From: Mesa, Arizona

Since last post: 785 days
Last activity: 2 hours

#1 Posted on | Instant Rating: 4.03
I have not seen Clone Wars, nor do I intend to, but this review pretty much summed up every fear I had with regards to this film. Apparently Lucas really does hate his own creation, or at least those of us who loved the original universe he created.

http://www.aintitcool.com/node/37937

As a side note, I have never seen the word "hated" used as much in a movie review with one exception (one of my favorite Roger Ebert reviews. An oldie but a goodie).

http://rogerebert.suntimes.com/apps/pbcs.dll/article?AID=/19940722/REVIEWS/407220302/1023




---

I know you're a feminist and I think that's adorable, but this is grown-up time and I'm the man.
Promote this thread!
Leroy
Andouille



Since: 7.2.02
From: Huntington, NY

Since last post: 4 days
Last activity: 22 min.

#2 Posted on | Instant Rating: 7.12
It seems Ebert isn't too enthralled with this film either, ending the review with a great line:


---

The last thing this movie needs is a Jabba the Hutt sex scene.

---


And while we're (sorta) on the topic, my favorite review of Ebert's is his review of Battlefield Earth:


---

"Battlefield Earth" is like taking a bus trip with someone who has needed a bath for a long time. It's not merely bad; it's unpleasant in a hostile way.

---


(edited by Leroy on 15.8.08 1722)

---
SchippeWreck
Banger



Since: 26.3.03
From: Glendale, CA

Since last post: 5 days
Last activity: 6 hours

#3 Posted on | Instant Rating: 8.35
Saw it with my niece and nephews this morning. They loved it. My wife and I did not.

Its biggest crime is being extremely dull. The bland animation and a plot based yet again on "supply route negotiations" don't help keep things lively.

Though I did like Ahsoka when I thought I was going to hate her. She rags on Anakin's whiny ass the whole time. What's not to love?

The less said about Jabba the Hutt's gay uncle, the better.

I may still check out the series, but it's clear it will never touch the Genndy version.


---

"It's magic! We don't need to explain it!"
It's False
Scrapple



Since: 20.6.02
From: I am the Tag Team Champions!

Since last post: 8 days
Last activity: 22 hours

#4 Posted on | Instant Rating: 2.17
Originally posted by SchippeWreck

---

I may still check out the series, but it's clear it will never touch the Genndy version.

---


Considering the Genndy Clone Wars was the best thing to come out of the original prequels (much like the AniMatrix was the best thing to come out of the Matrix trilogy), they should have sent a dump truck full of money to Genndy's front door. Because really, it beats...whatever this movie was.


---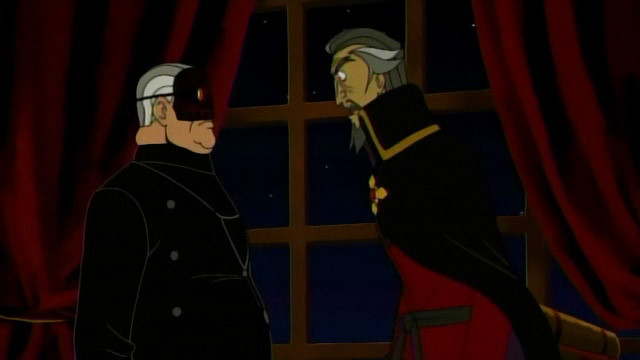 "Your powers are useless on me, you silly billy!"
Peter The Hegemon
Lap cheong



Since: 11.2.03
From: Hackettstown, NJ

Since last post: 3 days
Last activity: 22 hours

#5 Posted on | Instant Rating: 5.26
OK, I actually liked it. I mean, it certainly wasn't of the caliber of the live-action, real SW movies (even Phantom Menace), but it was a fun time at the movies.

Yes, the character of Ziro the Hutt was a racist, anti-gay stereotype that made Jar Jar look like a spokesbeing for cultural awareness. That out of the way, though, the story reeled me in, the ending was exciting, and the dialogue mostly worked in spite of--or perhaps because of--its being stilted. (Come on, Luke and Leia had plenty of stilted dialogue; can we expect different of an animated version?)

I do have some questions about the timeline--obviously this comes before Revenge of the Sith, but that raises the question of where the heck Hannah Ahsokatana went, doesn't it? It is certainly strange that they keep going back in the sequence--it would be nice if they did some movies that take place after ROTJedi, you know?

I should say that I went into this with no expectations because I never saw the Clone Wars series--I intended to, but I never saw any sign that it was on! I'm sure you're all going to tell me that Cartoon Network ran on-air promos for it out the wazoo, but not watching CN I never saw one word about it until after it was over. Does it ever rerun? If not I suppose I'm going to have to Netflix it.
Lise
Mrs. Guru



Since: 11.12.01

Since last post: 365 days
Last activity: 32 days

#6 Posted on | Instant Rating: 8.18
Put it at the top of your Netflix. It is really good. It actually played with the interesting worlds of the early SW universe.

I'm a huge geek and have actually read some SW novels and played the SW RPG for a long time, and I was happy with it.
BoromirMark
Potato korv



Since: 8.5.02
From: Milan-Ann Arbor, MI

Since last post: 218 days
Last activity: 218 days


AIM:
#7 Posted on | Instant Rating: 3.84
Sure it plays well in the Old Republic era of the Star Wars universe.....minus Jabba's gay tattoo'd lisping UNCLE, lil' drop'o'poo BABY SON, horrible voice acting (the Yoda voice was possibly the worst animated voice ever heard, but Christopher Lee did really well), randomly appearing and soon to de-appear apprentice to Anakin, and non-sensical plot that even kids have a hard time suspending disbelief over.

I mean, Anakin Skywalker and apprentice save his son, yet when Luke Skywalker drops by all Jabba can do is laugh evilly and feed him to the rancor? Nobody at LucasArts checked the continuity on this?? Seriously???

Ah ha ha, that wacky Ahsoka!! What a fun time she has hassling ol' stick in the mud Anakin!! He just needs to lighten up, I mean it's not like he's going to slaughter a bunch of Jedi children because of his emotional issues or anything.

Oh oops.

(edited by BoromirMark on 24.8.08 0112)
---

Michigan against the SEC: 20-5-1 (7-3 in bowl games)


MisterHenderson
Boerewors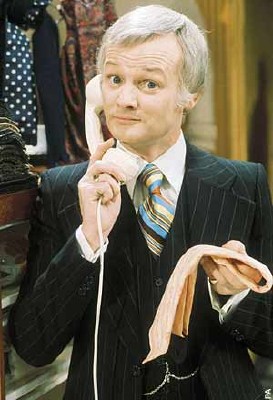 Since: 3.5.06
From: New York

Since last post: 1776 days
Last activity: 1695 days

#8 Posted on | Instant Rating: 1.10
I liked the movie a lot. The only complaint I have is about the look of the animation. I wish it was closer to the animation they use for the video games. That's more realistic.

The story was good. There was good action, some comedy and helped fill some gaps with regards to the Clone Wars.


---

I had just bent down to tighten my nuts, and there was a double yellow line, see? And next thing I knew, there was policeman behind me. He put a sticker on my helmet and tried to clamp me.