jk
Chorizo



Since: 5.1.04

Since last post: 5264 days
Last activity: 5098 days

#1 Posted on | Instant Rating: 4.23
Silvervision have now listed in Pre-Orders a new series called WWE Tagged Classics. First two releases.

Wrestlemania 1 and 2 Double DVD Set

Wrestlemania 1
Hulk Hogan & Mr T vs. Rowdy Roddy Piper & Mr Wonderful Paul Orndorff

Wendi Richter vs. Lelani Kai

Andre the Giant vs. Big. John Studd

Barry Windham & Mike Rotunda vs. Nikolai Volkoff & Iron Sheik

Junkyard Dog vs. Greg The Hammer Valentine

David Sammartino vs. Brutus Beefcake

Ricky Steamboat vs. Matt Borne

King Kong Bundy vs. SD Jones

The Executioner vs. Tito Santana

Wrestlemania 2

Hulk Hogan vs. King Kong Bundy

Terry & Dory Funk vs. Junkyard Dog & Tito Santana

Adrian Adonis vs. Uncle Elmer

Hercules Hernandez vs. Ricky Steamboat

20-Man Battle Royal with wrestlers and NFL players

Greg The Hammer Valentine & Brutus Beefcake vs. The British Bulldogs

Cpl. Kirschner vs. Nikolai Volkoff

Fabulous Moolah vs. Velvet McIntyre

Rowdy Roddy Piper vs. Mr T in a boxing match

Jake The Snake Roberts vs. George Wells

George The Animal Steele vs. Randy Macho Man Savage

Don Muraco vs. Mr Wonderful Paul Orndorff


and
Royal Rumble 1989 and 1990 Double DVD Set

Royal Rumble 1989
30-Man Royal Rumble: Demolition Ax, Demolition Smash, Arn Anderson, Tully Blanchard, Andre The Giant, Hulk Hogan, Mr Perfect, Bushwhacker Luke, Rugged Ronnie Garvin, Koko B Ware, Greg The Hammer Valentine, Warlord, Jake The Snake Roberts, Big Boss Man, Outlaw Ron Bass, Akeem, Shawn Michaels, Brutus The Barber Beefcake, Butch Miller, Red Rooster, Honky Tonk Man, Barbarian, Tito Santana, Big John Studd, Bad News Brown, Hercules, Marty Jannetty, Rick Martel, Macho Man Randy Savage, Million Dollar Man Ted DiBiase

Ultimate Warrior vs. Ravishing Rick Rude in a "posedown"

Rockin' Robin vs. Judy Martin

Hart Foundation & Hacksaw Jim Duggan vs. The Fabulous Rougeaus & Dino Bravo

Royal Rumble 1990

30-Man Royal Rumble: Million Dollar Man Ted DiBiase, Akeem, Koko.B Ware, Superfly Jimmy Snuka, Marty Jannetty, Dino Bravo, Jake The Snake Roberts, Canadian Earthquake, Macho King Randy Savage, Jim The Anvil Niedhart, Rowdy Roddy Piper, Ultimate Warrior, Warlord, The Model Rick Martel, Bret The Hitman Hart, Tito Santana, Bad News Brown, Honky Tonk Man, Dusty Rhodes, Hulk Hogan, Andre The Giant, Shawn Michaels, Red Rooster, Barbarian, Demolition Ax, Ravishing Rick Rude, Haku, Hercules, Demolition Smash, Mr Perfect

Hacksaw Jim Duggan vs. Big Boss Man

Rugged Ronnie Garvin vs. Greg The Hammer Valentine

The Genius vs. Brutus The Barber Beefcake

The Bushwhackers vs. The Fabulous Rougeaus




---

...and that's the bottom line cos jk sed so
Promote this thread!
geemoney
Scrapple



Since: 26.1.03
From: Naples, FL

Since last post: 15 days
Last activity: 9 hours

#2 Posted on | Instant Rating: 3.56
I'm a mark for the Royal Rumble match, so I'd prolly have to pick that one up.
CANADIAN BULLDOG
Andouille



Since: 5.3.03
From: TORONTO

Since last post: 2183 days
Last activity: 2182 days


ICQ:
#3 Posted on | Instant Rating: 6.63
Let's hope this means they're planning to release every WrestleMania on DVD eventually. Wonder if they'll have any extras?


---

Cheap plugs galore!!! Here's the brand new Inside The Ropes Website!!! Check out the latest ITR right here!!! Plus, my personal Year-End Awards right here!!!

------------------------------------------------------------
The official Inside The Ropes archive!!!
JoshMann
Andouille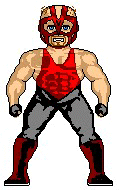 Since: 17.11.03
From: Tallahassee, FL

Since last post: 3930 days
Last activity: 3927 days

#4 Posted on | Instant Rating: 3.65
Originally posted by CANADIAN BULLDOG

---

Wonder if they'll have any extras?

---


Well, if *I* ruled the world:

WM 1 extras...

-Hogan vs. Piper, MSG, "The War To Settle The Score"
-Hogan v Cowboy Bob Orton, SNME
-Greg Valentine (c) v. Tito Santana, Cage Match
-Piper's Pit, SNME, where Orndorff makes his face turn
-Some of the setup stuff for the main event (there was a lot of it, though, so take your pick)
-Andre/S.D. Jones vs. Studd/Patera (The Haircut Match)
-Iron Shiek and Volkoff (c) v. Windham/Rotundo
-[I keep thinking to put the MSG rematch with the Sammartinos and Valient/Beefcake on this, but I can't bring myself to program a DVD with TWO David Sammartino matches...sorry.]


WM2 Extras:

-Mr. T v. Boxing Bob Orton [SNME]
-Hogan v. Magnificent Muraco [SNME]
-Savage v. George Steele (SNME)
-The promo with Piper going to Joe Frazier's gym.
-Some of the battle royal promos
-Junkyard Dog v. Terry Funk
-Tito Santana (c) v. Randy Savage, Feb 1986, Boston

I'm pretty sure I'm leaving stuff out here, though...


---
Welcome To The Bryant Street Theater...have a Fruit Roll-Up
hhhgamewmx7
Bockwurst



Since: 15.6.03
From: Eire

Since last post: 4903 days
Last activity: 4881 days

#5 Posted on | Instant Rating: 2.36
This is awesome! I think there just releasing these in the UK first to test the market and then release in the US. But i'll prorbably wait for a while cause i've got Ric Flair, Mick Foley, Originals, Armageddon, Confidential 2, Rise and Fall of WCW and Kurt Angles DVDs on my list already!

Oh and also, which is it Rise and fall of WCW or Monday Night Wars? Cause on the silvervision site it says Monday Night Wars.





(edited by hhhgamewmx7 on 12.1.04 1024)
Vgmastr
Cotechino



Since: 3.12.03
From: Neenah, WI

Since last post: 1141 days
Last activity: 21 hours

#6 Posted on | Instant Rating: 4.11
Where's the '88 Rumble?!?

That's the only Rumble I've never seen, since it was on USA, and Coliseum never released it. I figured if WWE ever did start releasing old events on DVD, they'd give us the '88 Rumble, but it looks like they're starting with the '89.

Whether or not I buy these depends on how much extras there are and if there are complete matches or not. I have all the Coliseum tapes of these events, but Coliseum really did a hatchet job on those old PPVs. One not good sign: Coliseum completely cut the Race/Haku match from the '89 Rumble, and it doesn't appear in the match listing for the DVD either. Not that I would particularly care to see the match, but if they're just taking the Coliseum versions and putting them on DVD, I'll pass.
jk
Chorizo



Since: 5.1.04

Since last post: 5264 days
Last activity: 5098 days

#7 Posted on | Instant Rating: 4.23
Seems to be UK only for now to test how they sell. Seems to be around 20 quid for a set.
Doesn't look like there is any extras as we mite of heard of them by now.

Can't wait though. Role on Summerslam 1&2 and Survivor Series 1&2 hey?

Please buy these sets to secure further events released on DVD.


---

...and that's the bottom line cos jk sed so