haz
Landjager



Since: 2.1.02
From: Whitby, Ontario, Canada

Since last post: 1411 days
Last activity: 75 days

#121 Posted on | Instant Rating: 6.46
Not much I can say that hasn't already been said.

RIP Benoits!!



---

There's a World Container with your name on it, and a billion ways to go bezerk!!
The Guinness.
Potato korv



Since: 24.4.05
From: San Diego, CA

Since last post: 40 days
Last activity: 1 hour

#122 Posted on | Instant Rating: 5.07
If true, this is all just wrong. Just so very wrong.

(edited by JustinShapiro on 26.6.07 0119)

(edited by The Guinness. on 25.6.07 2258)
StingArmy
Andouille



Since: 3.5.03
From: Georgia bred, you can tell by my Hawk jersey

Since last post: 853 days
Last activity: 82 days

#123 Posted on | Instant Rating: 4.95
Originally posted by jfkfc

---

The memory that sticks out the most is the match he had (can't remember who it was against) during the last days of WCW, but it was a steel cage match. Near the end, he and Snuka both did opposite corner flying headbutts from the top of the cage, and I just plained went nuts. One of my favorite wrestling moments, and I will always appreciate that.

---

It was on Nitro. It was Jeff Jarrett versus Jimmy Snuka (Jarrett was forced to wrestle George "The Animal" Steele and Tito Santana earlier that night and lost both matches due to interference). I think Benoit was the special guest ref for all three matches, and he got particularly involved in the Snuka match. It was an awesome visual and was also pretty sweet to see Benoit use some cheap tactics to ensure Jarrett got his comeuppance.

- StingArmy
DirtyMikeSeaver
Bockwurst



Since: 19.5.02
From: Toronto

Since last post: 3 days
Last activity: 3 days

#124 Posted on | Instant Rating: 4.31
From WWE.com:

It has been ruled that the deaths of Chris Benoit, his wife Nancy and their son Daniel earlier today were the result of a double murder-suicide from within the home. WWE.com will have more as soon as it becomes available.

---

I... just wanna go to sleep.... forget this day ever happened....


(edited by DirtyMikeSeaver on 25.6.07 2139)

---

Kevin Kelly: "Mr. Austin, would you like to comment on Wade Keller's Take that endorsing the XFL hurts your anti-authority character?"

Steve Austin: "Oh shit, he actually said that? I thought the boys in the back were ribbing me!"

Kelly: "No, he really said that. Did they tell you the part about you sitting in the stands, looking all skeptical?"

Austin: "AHAHAHAHAHAHA. Yeah... oh man that was too much."
rockdotcom_2.0
Frankfurter



Since: 9.1.02
From: Virginia Beach Va

Since last post: 1921 days
Last activity: 121 days

#125 Posted on | Instant Rating: 4.92
I cant say anything about Benoit that hasn't already been said, but I can say that If I was a WWE Wrestler (or TNA or whoever) I would quit the business TOMORROW. I would tell Vince that I'm resigning, retiring, whatever, and I would walk away and never look back.

How many relatively young, talented, successful guys do you have to see drop dead around you before you begin to see how destructive the business of wrestling can be?

I'm not saying that what happened to Benoit had anything to do with the business directly, but Jesus' Something has to change. All of this cannot be just strange coincidence can it?

Years ago I came to the conclusion after learning all I knew about the real business of Pro Wrestling I couldn't imagine why anyone would want to do it. This only enforces that In my mind.




---

"I could be wrong, but I doubt it"---Charles Barkley


Wpob
Bierwurst



Since: 21.11.02
From: Williston Park, NY

Since last post: 3 days
Last activity: 2 days

#126 Posted on | Instant Rating: 3.26
I hope that this is wrong. I hope that this is more than double murder-suicide. I never respected an ATHLETE more than I respected Chris Benoit. To me, Benoit was the type of man/athlete that you would want your kids to emulate and strive to become. When I heard he passed, I was stunned yet somewhat releived because I just KNEW this was not an OD death like so many other wrestlers. I figured this had to be an accident that ended his life and I could deal with that moreso than an OD. When I heard his wife and son were found dead and that he left the PPV due to family reasons, I assumed something happened to his wife and son and under the absolute devastation of losing his family, he took his life. As a father, I could understand that as I can only assume (and hope to GOD never to experience) that the loss of your family puts your mind in a different place and you just react.

But the newer stories coming out are making me sick to my gut. Of all the wrestlers I have seen during my 30 years as a fan, Benoit was the one that stood out as the most level headed and sane of the wrestling fraternity. Something like this never would or could happen to him.

I will pray to God tonight before I lay my head down to sleep that a better story will come out of this. I pray that I can continue conscious clean as a fan of the late great Chris Benoit and regale my sons of stories of his matches and the person he was. I pray that tomorrow morning we will read the news and be able to remember Chris Benoit as one of the all time best wrestlers ever - and nothing else.

Please God. Please....




---

Fry crack corn and I don't care
Leela crack corn I still don't care
Bender crack corn and he is great
Take that you stupid corn!

"just because you ARE a character does not mean you HAVE character.."
Alex
Lap cheong



Since: 24.2.02

Since last post: 362 days
Last activity: 10 days

#127 Posted on | Instant Rating: 4.86
Chris Benoit literally never had a bad match. And he gave it his all, no matter if it was a "big" match or not.

The dude did a fucking diving headbutt off a steel cage onto Scott Norton (or some other nWo third string guy) during a THUNDER main event, for the love of god.
J. Kyle
Banger



Since: 21.2.02
From: The Land of Aloha

Since last post: 30 days
Last activity: 9 hours

#128 Posted on | Instant Rating: 3.60
X-E's co-Worst Poster of all time!
JKyle.com says:
He was a professional. He was great, one of the best.

I hope the police aren't right, and if they are, may whatever higher power there is forgive him, and let him and his family be at peace.

(edited by AngryJohnny on 27.6.07 0250)
darkmatcher
Bockwurst



Since: 12.2.03
From: New York, USA

Since last post: 4016 days
Last activity: 3091 days

#129 Posted on | Instant Rating: 5.62
I really just...wow. For as bad as this year has already been for deaths I didn't come close to foreseeing something like this. I mean, it hasn't even been two whole years since the last occurrence of something of this degree. What the hell is going on?
I'm confused and heartbroken, and on top of that the latest news developments aren't helping a bit. I'll just try to ignore that for now(while nothing is confirmed) and just echo the positive sentiments from the fans and all over the industry about Benoit's life and career. The industry has lost a true great.


(edited by darkmatcher on 25.6.07 2257)
HMD
Andouille



Since: 8.6.02
From: Canada

Since last post: 437 days
Last activity: 437 days

#130 Posted on | Instant Rating: 4.11
To be fair, the news media isn't always responsible in their reporting of things. "Investigating as" isn't a condemnation. We'll have to wait for the results to come out, and until then I feel obligated to give Chris the benefit of the doubt.


---

Was It Something I Said?
Nag
Landjager



Since: 10.1.03
From: Enter your city here

Since last post: 3517 days
Last activity: 1572 days

#131 Posted on | Instant Rating: 4.14
I'm sick of death.

I drove through a tiny town named Greentown Ohio Thursday, not aware of what was transpiring. This is the place where Jesse Davis lived, and although I'm not a member of the "Missing Woman of the Week fan club" I found the whole thing surreal. Literally thousands of people and media descending upon this obscure town that up until two years I didn't even knew existed. Then, two days later they find the body less than two miles from where I live, in a park, a spot in that park, I've been to many times.

Now this! I just don't know what to say. Damn! Here was a guy I respected to the utmost for a decade. Seemingly a professional who gave all he had to give day in day out. During my final years as a fan, my favorite. Guy at the drive-thru tells me the story. "I hope it's a sick Vince McMahon angle", I think. It's not, then it gets worse.

RIP Woman
RIP Daniel




Super Shane Spear
Bierwurst



Since: 2.1.02
From: Sector 7 Slums

Since last post: 2931 days
Last activity: 2931 days

#132 Posted on | Instant Rating: 5.26
I wasn't going to comment until tommorow, and I know WWE.com is really not doing anything intentionally, but couldn't somebody have notified them that the best background motif for the latest breaking news on one of my favorite athletes of all time is surprisingly NOT splattered blood. Thanks.

(edited by Super Shane Spear on 25.6.07 2240)
RYDER FAKIN
Six Degrees of Me



Since: 21.2.02
From: ORLANDO

Since last post: 592 days
Last activity: 57 days

#133 Posted on | Instant Rating: 6.76
f.y.i. If anybody bought tix for RAW in C.C.TX, Follow these instructions on possible refund or date re-schedule.

Wouldn't anyone (or any respectable fan) who had tickets to that event frame them? I know people who still have tix with Terry Funk's BLOOD on them from the ECW arena!

And, does anyone else have dreams of being the best wrestler in the world? A combo of Cactus, HBK, Austin....with Flair's ability to work a crowd?! The opponent is always Benoit. Cut your promo, with his response being "...". Cause the guy never learned to talk! But he has WOMAN with him! My Woman. That's why were are fighting. A Reason.

Sullivan had it right - he found her, turned her into a bikini wearing Satanist, right in my backyard - fantasy Woman. And I'll be damned if she didn't show up in Philly 10 years later, with me not at my best, surrounded by 1,000 sweaty freaks, and Scherer.

In my dream, Benoit goes over. I remember him before he became a jobber. But, I loved Woman before him, and she's mine after the match. It's always the quiet ones that do the most damage. And it's only going to get worse. All we can ask is that if you have nothing to say - don't tell us that...tell us your dreams and fantasies. God will micro-manage when he has the Free Time

FLEA




---

Demonstrations are a drag. Besides, we're much too high

1ryderfakin.com
fx772k1
Loukanika



Since: 18.6.07

Since last post: 3407 days
Last activity: 615 days

#134 Posted on | Instant Rating: 2.42
Damn, this is literally getting worse by the minute.
El Nastio
Banger



Since: 14.1.02
From: Ottawa Ontario, by way of Walkerton

Since last post: 4 days
Last activity: 7 hours


ICQ:
#135 Posted on | Instant Rating: 7.22
I'm not lying when I say that this thread proves beyond a doubt that this is the classiest message board on the Internet. So many other boards would have trolls or or poorly written posts....

Thanks for keeping this clean guys, and showing that you don't need to check manners at the door once you get online.



I have read every single post in this thread.....and I don't quite know what to say. I studied tapes of Beniot in action to improve my own wrestling/fighting skills. From a wrestler/fighting standpoint, few commanded as much respect as he did from myself.

The news stories starting to circulate....I honestly don't know what to say about that. Guess all I can really say at this time is may the Lord have mercy on their souls.




(edited by El Nastio on 26.6.07 0204)

---

Yes, I finally have updated the Troll Moment of the Week! This week is brought to you by ;

"STONEBOY!" , who brought us the following such pieces of wisdom as:

STONEBOY!: "THIS GOES MESSAGE GOES OUT TO ALL CANADIANS ESPECIALLY MONTREAL WHEREVER THE F#CK THAT IS".

Kidbrooklyn: "Please god tell me that you're making fun of the douche who started this thread...

Wait, no he isn't. He's serious. I hadn't read his previous brilliance before. I apologize" (in reference to a reply by James1978).


Click Here (The W) to read the rest of it!

BXVI
The King of Keith
Lap cheong



Since: 4.11.02
From: Winchester, VA

Since last post: 1290 days
Last activity: 1289 days

#136 Posted on | Instant Rating: 3.98
I was working at my part-time job tonight when I heard the news. It was casually dropped into conversation by the girl who works next door. I didn't believe her and had to see for myself. I wish I hadn't.

My friend is in a local promotion here on the VA/WV line. They had a show last night. These guys eat, sleep, breathe wrestling. Last night they had their first real celebrities...Daffney, Bobby Eaton, and Chris Jericho. Jericho signed autographs for us all, and promised them that he would watch their matches. He told them he was going to run and grab a bite to eat. He never came back. At first we thought he just didn't want to hang out. Now, I wonder if he knew, or was alerted or something.

This friend who wrestled last night...I had to break the news to him. We shared a beer. We kept it respectful.

RIP, Crippler.


---

That's not Wolverine...
Quezzy
Scrapple



Since: 6.1.02
From: Pittsburgh, PA

Since last post: 2 days
Last activity: 5 hours

#137 Posted on | Instant Rating: 3.55
Since some people are sharing memories I thought I'd share mine. One of my favorite Chris Benoit moments was when he was feuding with Kurt Angle (who else) and he stole Kurt Angle's Olympic gold medal. He then proceeded to stick the medal down his pants and then looked into the camera with that big toothless grin. It was just totally unlike anything you'd ever expect Benoit to do.

We all remember the classic matches Benoit had like his series with Booker, the Owen tribute match and his Wrestlemania win but there are so many good Benoit matches that it's crazy. I remember a three-way between him, Kurt and Jericho for the Euro and Intercontinental titles that was pretty oustanding even though not many people list it as one of their favorites. The WWE could put out a new Best of Chris Benoit DVD every month for a year and never run out of matches to use.

I'll also always remember that even though Chris Benoit was a "vanilla midget" he sure could toss around guys like Kevin Nash in the ring with ease. I always thought they didn't play up how strong someone his size was enough.

And I always thought his inability to speak was overrated. Maybe he couldn't talk outside the ring but his wrestling and intensity said every word that needed to be said.


---

Lance's Response:

THAT IS AWESOME!
Tribal Prophet
Andouille



Since: 9.1.02
From: Winnipeg, MB, Canada

Since last post: 832 days
Last activity: 92 days

#138 Posted on | Instant Rating: 7.30
Originally posted by Hogan's My Dad

---

To be fair, the news media isn't always responsible in their reporting of things. "Investigating as" isn't a condemnation. We'll have to wait for the results to come out, and until then I feel obligated to give Chris the benefit of the doubt.

---


While I agree with this, the newest WWE article at http://www.wwe.com/shows/ecw/superstars/chrisbenoit/articles/benoitupdate has some pretty horrible information in it.

It's not just confirmed through an official police press conference, but apparently the WWE has more details about what happened that they are not releasing out of respect for the wishes of the police until their investigation is over. So when *they* print that it was a double-murder/suicide, they do it knowing more than the media would.

I'm going to bed and hoping to forget all about today as soon as possible.


Tribal Prophet
too-old-now
Bockwurst



Since: 7.1.04

Since last post: 2638 days
Last activity: 1563 days

#139 Posted on | Instant Rating: 6.33
I am still stunned, hours after first reading the news. It seems to be getting worse, the WWE reporting that they have more details but have been asked by the Sheriff's Dept. to wait before posting them.

They also seem to have pulled the video tribute messages that aired on RAW tonight, from Austin, Cena, Malenko, Steph, and CM Punk.

I didn't get to see Raw tonight, but from what I read this was pretty much the only option the 'E had tonight. As of the time they went on the air they didn't know many of the details. They know much more than we do at this point.

It's still early, and I don't mena to trivialize the issue, but I wonder what/how they will handle the tapings tomorrow night - or will SD! also be a tribute. Clearly Benoit was a fan favorite, regardless of whether he was face or heel, and most if not all of the performers will have a hard time going out to the ring without thinking of him, especially as the crowd will undoubtedly be thinking of him as well.

I'll miss the performer - one of the very best in the ring - but if the rumors are true the whole thing makes me sick.

If the rumors are true, how will the crowd respond? This isn't like Owen, who died doing what he loved, or like Eddie, whose body just quit after years of abuse, even though he'd been "clean" for quite a while.

I'd prefer to think of Chris as the guy who bested everyone in the Rumble, who always made every opponent look good (except for a few seconds against Orlando Jordan). But from what I've been reading, this just sucks.



DJ FrostyFreeze
Scrapple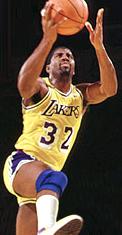 Since: 2.1.02
From: Hawthorne, CA

Since last post: 161 days
Last activity: 7 days

#140 Posted on | Instant Rating: 6.86
Originally posted by wwe.com

---

At 10 p.m. Monday night, Lt. Pope held a press conference in conjunction with Scott Ballard, the district attorney for Fayette County. The press conference officially ruled authorities' findings as a double murder-suicide from within the home.

---
No words.




---


-Feels safer with Paris Hilton off the streets.
Pages: Prev 1 2 3 4 5 6 7 8 9 10 11 12 13 14 15 16 17 18 19 20 21 22 23 24 25 26 27 28 29 30 31 32 33 Next