HomerJFong
Ten Millionth Hit



Since: 19.3.02
From: Ontario, Canada

Since last post: 3954 days
Last activity: 2780 days

#21 Posted on
In a different type of 'chilling', I went to a TV taping in Brantford, ON back in 1986 with a friend and his father. This was when all the TV was taped in either the familiar arena in Brantford or Poughkeepsie. A night of no namers getting squashed - big deal, it was my first live card. Jake Roberts made an appearance on the show. Nobody knew anything about him, we just heard his name when Billy Red Lyons talked about the cards coming to your area. He beat the ham'n'egger, and opened the bag. The whole arena was absolutely freaked out. That's about all I recall from the night, but it was all we were talking about at school the next day.


---
Bizzle Izzle
Bockwurst



Since: 26.6.02
From: New Jersey, USA

Since last post: 764 days
Last activity: 764 days

#22 Posted on
Prior to Mick Foley and HHH's Hell in the Cell, when Foley said he knew he wasn't good enough to beat HHH, and he knew Mankind wasn't good enough to beat HHH either. But then he knows one sick crazy SOB who can beat HHH, and rips open his shirt to reveal the "Wanted: Dead" Cactus Jack shirt underneath. And the look on HHH's face was FEAR


---

'But if one is struck by me only a little, that is far different, the stroke is a sharp thing and suddenly lays him lifeless, and that man's wife goes with cheeks torn in lamentation, and his children are fatherless, while he, staining the soil with his red blood, rots away, and there are more birds than women swarming about him.' Diomedes, The Iliad of Homer

Maiden RULES!!!

JayJayDean
Scrapple



Since: 2.1.02
From: Seattle, WA

Since last post: 820 days
Last activity: 398 days

#23 Posted on
I remember being about 6 or 7 and seeing Greg "the Hammer" Valentine suplex Pedro Morales on the concrete outside the ring and thinking he had just killed Pedro on national TV.

Also, Ricky Steamboat getting the ringbell in the throat was pretty sweet.

And I just remembered the MEGAPOWERS! How could we forget the MegaPowers, when Elizabeth came out with Hulk Hogan?


---
Washington Huskies, 2003 Pac-10 football champs. Coming soon.
CANADIAN BULLDOG
Andouille



Since: 5.3.03
From: TORONTO

Since last post: 1825 days
Last activity: 1824 days


ICQ:
#24 Posted on
Pretty much all of these have been posted already, but what the hell. In no particular order:

-Hogan receiving megacheers against Rock at X8. I was part of the Toronto crowd there, and it was just an awesome feeling.
-The ending of Jericho/Kane vs Storm/Awesome that turns into the rebirth of ECW. Well, at least it was for about 40 minutes... still, amazing mark-out moment.
-Foley's dive off the Hell in the Cell. I had taped it, being away while it was live, but had no idea what to expect. I must have worn out the videotape that day watching it over and over again.
-Bret Hart arranging the reunion of Davey Boy and Owen on Raw.
-Paul Orndorff wins the WWF title from Hogan at Exhibition Stadium, 1987. It ended up being a dusty finish, the first I'd ever really seen, but man, the crowd was alive for that match.
-The time when Christopher Nowinski....nah, just kidding.


---

An exclusive interview with The Rock? The REAL IWC 100?
For this and more, check out the latest Inside The Ropes at http://wienerboard.com/thread.php/id=13242
DMC
Liverwurst



Since: 8.1.02
From: Modesto, CA

Since last post: 4755 days
Last activity: 4749 days

#25 Posted on
Good call on the Steamboat-Macho Man feud. My friends and I were pretty much convinced that Steamboat was really hurt. (Then again, when you're 11 years old and all hyped-up on Donkey Kong cereal and Nintendo all day long, you may be apt to believe anything.)

Hogan beating King Kong Bundy at WWII will always be a big one for me. Goldberg beating Hogan is up there too.

Any love for Barry Windham and Mike Rotunda beating Nikolai Volkof and the Iron Shiek for the tag titles?

Piper beating Adrian Adonis and shaving his head (Piper's "retirement" match).

DMC


---

"WHAT ARE YOU PREPARED TO DO?" -Malone, The Untouchables
StaggerLee
Scrapple



Since: 3.10.02
From: Right side of the tracks

Since last post: 3 days
Last activity: 10 hours

#26 Posted on
Tommy Dreamer finally pinning Raven in ECW.

Snuka going off the top of the cage against Backland.

The first time I saw Junkyard Dog powerslam King Kong Bundy.

Snuka taking a coconut to the noggin!
tomvejada
Andouille



Since: 2.1.02

Since last post: 5353 days
Last activity: 5353 days

#27 Posted on
The ring collapsing during the Lesnar-Show match from Smackdown last month.


---

"Oh my God, Brian, there's a message in my Alphabits! It says, 'Oooooo!'" Peter Griffin
"Peter, those are Cheerios." Brian
Notorious F.A.B.
Pepperoni



Since: 4.2.02
From: Dudleyville's Gay Ghetto

Since last post: 5306 days
Last activity: 5292 days

#28 Posted on
I don't think anyone's mentioned the Main Event where Hogan lost the belt to Andre. I remember watching in horror as the Giant surrendered the belt to Dibiase and Ted just fucking cackled like ten thousand James Bond villains rolled into one.


---

It's just you against the group mind.
oldschoolhero
Knackwurst



Since: 2.1.02
From: nWo Country

Since last post: 3267 days
Last activity: 3201 days

#29 Posted on
The bloodied Mick Foley, dragging himself to the back after being beaten at No Way Out 2000, turning back to face the standing ovation he was leaving behind. The sheer sadness in his eyes and the slight quiver of his bottom lip was pretty much the most moving, human moment I've ever witnessed in wrestling.


---
I Took The Father, I'll Take The Son
dunkndollaz
Banger
Back to Back Survivor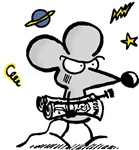 Since: 3.1.02
From: Northern NJ

Since last post: 36 days
Last activity: 4 days

#30 Posted on
The Great American Bash 1987 (War Games) Road Warriors, Paul Ellering, Nikita Koloff and Dusty Rhodes d. Ric Flair, Arn Anderson, Tully Blanchard, Lex Luger and JJ Dillon - the crowd was insane

Magnum TA & Tully Blanchard - the "I Quit" Match

The return of Nikita Koloff when he sided with Dusty Rhodes

and like Stagger Lee said -

"Snuka taking a coconut to the noggin!"


---

5 Time 5 Time 5 Time 5 Time 5 Time Wiener of the Day Runner-up
TheLurkingHorror
Bauerwurst



Since: 14.7.03

Since last post: 5177 days
Last activity: 5176 days

#31 Posted on
Most of my favourites have been mention already, but the confrontation between Austin and The Rock when Austin came back this year was pretty special.

Also, the first SmackDown following the ECW-WCW merger with the Alliance piling into the ring with Shane, Steph and Heyman. That was eerie.
hhhgamewmx7
Bockwurst



Since: 15.6.03
From: Eire

Since last post: 4545 days
Last activity: 4523 days

#32 Posted on
I rememeber personally, going to my first real and only to date event at WrestleMania X7. I remember the start of Heat and the WM ad came on and the voice says 'Welcome to WrestleMnia' and even though the astrodome was half full I remember a massive pop for just those words and i'll never forget it.
Chico Santana
Boudin rouge



Since: 2.7.02
From: Jaaaaamacia Mon, No Problem.

Since last post: 5334 days
Last activity: 5332 days

#33 Posted on
Foley vs. Trips in a Street Fight at Royal Rumble 2000.

Foley vs. Stone Cold vs. Trips at SummerSlam w/ Jesse Ventura as Ref. Watching it from my friends house, we all thought HHH would win, though we also had the feeling Austin never loses, and we were shocked in a good way when Foley won.

Flair vs. Trips on Raw last month.

When NWO threw Rey face first into a trailer.

Macho Man wrecking Steamboat's neck.

Trips coming back from his quad injury, it was a house show before he apeared on TV. The crowd was going nuts!!!!

Rock vs. Angle vs. Trips SummerSlam..... The love triangle days. I thought Angle or Trips would win. Angle just pulled out a ballsy show that night.

Shane vs. Angle street fight.

Ordorff vs. Hulk SNME cage match from Hartford.





---

"SAL BANDINI, WANNA WRESTLE?"
Faggot
Cotechino



Since: 30.1.03
From: Upper Califia

Since last post: 4636 days
Last activity: 1618 days

#34 Posted on | Instant Rating: 10.00
Someone said something about a chilling moment that they experienced live and I hadn't thought about that. I think I would go along with hhhgamewmx7 and say that the opening of a WrestleMania is pretty amazing live. I was in Seattle and that was just an awesome feeling as they were playing the intro video.

Also, I don't think these two moments came across as well on PPV but when they played the Goldberg promo at WrestleMania the crowd went NUTS. It was incredibly loud. Same with when everyone realized it was Piper in the ring during the Street Fight.

Brock's Shooting Star Press was a great moment but so many people had left by that match, it was a little disappointing in the way the crowd reacted.
J.T. Dutch
Pickled pork



Since: 3.1.02
From: SoCal 4 Life

Since last post: 3952 days
Last activity: 322 days

#35 Posted on
There's so many, really ... I'll try to limit it.

-- Steamboat's pop for winning the IC title from Savage at WM3. 90,000+ fans at the top of their voices. Unbelievable.

-- The Hogan-Rock match at WM18, with the crowd going nuts for Hogan, and Rock turning into a heel on the fly to help it along.

-- Jericho becoming the first undisputed champ since who cares. What was it, Vengeance '01? A stunning moment -- no one watching with me could believe it. A terrific tournament as well, with Angle's straight-backed sell of the deciding Stunner sticking out in my mind.

-- Savage hoisting Elizabeth on his shoulder after winning his first World Title at WM4.

-- Flair's "Fire me! I'm already fired!" promo on Bischoff. Greenville, South Carolina. The last great moment of NWA/WCW.

-- The Hogan/Warrior staredown at WM6. The beginning of the first of two matches in my life where I actually rooted for Hulk Hogan. The second match was at WM18.

-- The endgame of the Rock-Austin main event at WM17.

-- Michaels' splash on Hall off the ladder at WM10.

-- Bret Hart embracing his dad Stu after winning the IC title at Summerslam '91.

-- The Hogan/Andre staredown at WM3. Ventura: "What's Hogan saying to him? What could Hogan possibly be saying to him?" I was a young fan at the time, and I was so hypnotized that I forgot to take a breath.

-- The formation of the Mega Powers on SNME in 1987.

I'm sure I'm missing some.


---


"Or F*ckin' Bevacqua, who couldn't hit water if he fell out of a F*ckin' boat."
-- Tommy Lasorda (for Guru Zim!)

J.T. Dutch
Nag
Landjager



Since: 10.1.03
From: Enter your city here

Since last post: 3457 days
Last activity: 1512 days

#36 Posted on
Oh well as far as live events, I remember a house show I saw at the Richfield coliseum in January of 1994 at the old Richfield Coliseum (which is far better arena then the Gund could ever hope to be.)

I used to get tickets for Christmas every year, so just about every year, I would find out at the top of the show that half the announced rooster wasn't showing up, due to inclement weather. This show was no different, except that even fewer fans showed up. It was an awful weird feeling being in an arena that held 17,000 and only about 1,000 showing up. But I had third row tickets, so it I was happy.

Instead of wrestling, we got a lot of stalling through most of the card. One of the matches was Lex Luger versus Ludvig Borga, they announced Luger as a no show, so instead of a match we got to listen to Borga's music for about 15 minutes, while he pranced around the ring. Eventually Luger came out and squashed Borga, (accck give me the music.)

The chilling moment was the next match, **THE** ladder match between Razor Ramon and Shawn Micheals. It started out dull, as Shawn Micheals walked around the ring cursing at the fans, called me a jackass
Anyway, Razor got on the mic, and said.

"Yo, Boy Toy, Not to many people show up tonight, because it's really really cold outside, but those who did, CAME TO SEE A FIGHT!"

The place exploded, and the two guys put on the same exact ladder match as they did about two months later at Wrestlemania. The only difference, was instead of the wrestling in the opening sequences of the match, they did alot of brawling on the outside, Including did some of his dive spots on the outside, and then they did a pre ECW chair duel. Damn were they stiff on each other. Now, I used to go to alot of shows back in those days, including Survivior Series 92, and Hogan/Flair in 1991. But never have I been a part of a crowd which had such energy.

I know those two have gotten alot of heat from net fans over the years, deservedly so. But on that night, they really went above and beyond the call of duty, when really, they could have gotten away with taking an apathetic attitude towards that match.
ThreeLeggedWonder
Cotto



Since: 14.7.03
From: NYC

Since last post: 4808 days
Last activity: 4151 days

#37 Posted on
The most chilling moment ever for me was when Owen piledrived Stone Cold and you just knew something was wrong and somehow some way he found enough deep down to pin Owen. Honestly I think most people would of quit and just layed there but Steve finished his match. Chilled the hell out of me.


---

That gay sex is just way to dangerous to try!!!
RKMtwin
Boudin rouge



Since: 1.3.02
From: Denver, Colorado

Since last post: 3463 days
Last activity: 2906 days

#38 Posted on
More chilling moments to add--

-Bash at the Beach 1996-- The main event, without question. Hogan as the "third man" is still, for me, one of the singularly greatest (if not utterly infamous and sad) moments wrestling fans have EVER witnessed.

-ECW, early 1995-- Cactus Jack annihilates DC Drake and does the same to the Sandman, who is thrown into a box with a black curtain. Cactus, ready to continue the ass-whoopin', throws the black curtain covered carcass into the ring and sets him up to get whacked with a cain. As Cactus Jack pulls of the curtain, the ECW arena erupts. Instead of the Sandman, Cactus uncovered a freshly-returned TERRY FUNK!!! When I saw that happen on ECW TV, I almost pee'd myself!

-NWA, January 1989-- (I KNOW I've brought this one up well in the past, but it definitely deserves another mention)
Eddie Gilbert is taking on NWA World Champion Ric Flair and US Champion Barry Windham in a tag match, but he has a mystery partner, referred to as Mr. X. Both Horsemen and JJ Dillon are smug as shit, when all of a sudden, familiar music begins to play, and out walks RICKY "THE DRAGON" STEAMBOAT!!!! I was marking out like a complete nine year old dork! (Oh, wait a minute... I WAS a nine year old dork!)


---
David Crockett sez it best, folks: "Look at 'im, Tony! Look at 'im!"
Tribal Prophet
Andouille



Since: 9.1.02
From: Winnipeg, MB, Canada

Since last post: 772 days
Last activity: 32 days

#39 Posted on
I don't know if it's been brought up, but the time Flair came back to WCW after being kept at home by the company is probably my favorite chilling moment. Months of "We Want Flair" chants during WCW shows, then one day to have the Horsemen in the ring, and then Flair's music start up, and I already had chills up and down my arms, forget about when he actually showed up on screen! I stayed up until 5am (stupid Canada) to watch Nitro that day, and it was worth it.


Tribal Prophet


---

Wrestling exists in the eternal present. What is, has always been, and when it no longer is, it never was. It has no past and no future, and sometimes even today is in question. - Madame Manga

Click Here (welovetheiraqiinformationminister.com)
justin
Weisswurst



Since: 14.6.02
From: Colorado

Since last post: 5319 days
Last activity: 4267 days

#40 Posted on
The "fire me! I'm already fired!" speech has been mentioned a couple of times, but the part of that whole thing that gave me chills was Arn Anderson saying, "Stupid me! I almost forgot to introduce the fourth Horseman! Ric Flair, come on out here!"

Miss Elizabeth leading Hulk Hogan out to save Macho Man from the Hart Foundation and Honky Tonk Man. I don't think I've ever been happier to see Hogan show up!

Miss Elizabeth saving Randy from Sherri Martel after losing the retirement match at Wrestlemania VII. When they hugged, it seemed that all was right with the wrestling world once again.
Pages: Prev 1 2