Kawshen
Liverwurst



Since: 2.1.02
From: Bronx, NY

Since last post: 3299 days
Last activity: 1559 days

#1 Posted on | Instant Rating: 5.22
Back with Captionomics yet again. 10 pics from WWE and TNA - waiting for captions. Enjoy.

---

(1)

---

(2)

---

(3)

---

(4)

---

(5)

---

(6)

---

(7)

---

(8)

---

(9)

---

(10)

---
Promote this thread!
ekedolphin
Scrapple



Since: 12.1.02
From: Indianapolis, IN; now residing in Suffolk, VA

Since last post: 14 days
Last activity: 1 day

#2 Posted on | Instant Rating: 4.52
Have I ever told you how much I love these things? Thanks, Kawshen.
(1)
WWE considered having Benoit and Batista join SmackDown! in the draft lottery and join JBL's cabinet, but once they realized how stupid they looked in those hats, they surprisingly came to their senses.
---
(2)
Benoit: "Holy shit, she's fine."
Christian: "Bah. Nothing I haven't already seen. Trish's is better, though."
---
(3)
Cena: "And if you think the image of me holding the WWE Title looks offensive
now,
just you wait 'til next week, bitches!"
---
(4)
Daniels: "Heeey, Elix... that's a nice shirt."
---
(5)
Flair: "Who said girls and LSD don't mix? WOO!"
---
(6)
Hopefully after Batista kicks Triple H's ass again, Trips'll get busted down to curtain-jerker, and
this guy
will be his next opponent. A guy can dream.
---
(7)
Edge: "Oh, no, he did NOT just do the Spear. I invented the spear, JR, and for Goldberg to blatantly steal it makes me sooooo angry."
[I had to resist the temptation to rip Edge a new one again over the Matt/Lita situation, so you should be proud of me for that.]
---
(8)
Long: "Now wait a minute there playa. Maybe you didn't get the memo, but
all
of you are being de-pushed. The #1 contendership will be decided between Muhammad Hassan, Chris Masters, Gene Snitsky and Heidenreich! Holla, playa."
---
(9)
Snitsky: "This is what I had to do to earn my WWE Title shot. You'd have done the same thing in my position, damn you."
---
(10)
Monty Brown: "Holy shit, Mike, you've aged about 30 years in the four years since WCW shut down."
[Edit: Fixed horizontal lines.]
(edited by ekedolphin on 13.4.05 0151)
---
"Hi, Haley. Look, I found all these free swords. They were in my spleen."
--Elan, The Order of the Stick
Four-Time Wiener of the Day (5/27/02; 7/3/02; 7/30/04; 8/28/04)
The Only Five-Time (and Last) N.E.W. World Heavyweight Champion
Certified RFMC Member-- Ask To See My Credentials!
Leroy
Boudin blanc



Since: 7.2.02

Since last post: 969 days
Last activity: 969 days

#3 Posted on | Instant Rating: 4.08
Here's all I got...

(1)



"Okay, rock-paper-scissors, loser jobs to Triple H"



(2)



"Dude. Let's go to White Castle."


(5)



"Viagra... Whoooooo!"


(7)



"I can see my house from here."



---

"On [Election Night], the voice of the people was heard. I promise not to repeat what they said out of respect for the mentally-retarded."

--Lewis Black
Tribal Prophet
Andouille



Since: 9.1.02
From: Winnipeg, MB, Canada

Since last post: 833 days
Last activity: 93 days

#4 Posted on | Instant Rating: 4.98



Runners-up for the JBL push.



---



The WWE's 'dress code' just got taken to a whole new level.



---


"Hey yo, all you suckas out there that bought a replica of dis title? Well you all's just been punk'd cuz this thing's gettin' blinged out Cena style, fools!"



---

(5)



"HEY PIPER!!! I GOT ANOTHER ONE!!! HAHA!!! REMEMBER THAT TIME WE GOT SO WASTED I THOUGHT DOUBLE A AND TULLY WERE HOT ASIAN CHICKS??? WHOOOO!!!!"




---

(6)



Although he didn't think much of it at the time, Triple H realizes too late why he was warned not to stick his tongue to a frozen microphone during a live interview.




---

(7)



"Hey Jerry? What's the Kat been up to lately?"



---

(8)



"That's true, playa. After Wrestlemania's injuries and the company's releases, THIS is our roster until Summerslam. Ble'dat."




---

(9)



With one simple picture, the WWE has done more to convey EXACTLY how scarily insane Gene Snitsky really is than they had with the last six months of promos, feuds, and commentary.




---

(10)



"You don't know who I am either???"


---




Tribal Prophet


---
Leroy
Boudin blanc



Since: 7.2.02

Since last post: 969 days
Last activity: 969 days

#5 Posted on | Instant Rating: 4.08
Okay, maybe a few more

(4)



"I challenge you to a 'Pull My Finger' Match"

(6)



"See, I told you I can fit this microphone in my mouth!"




(8)



"Ben and Sophie are in danger. We must save them from Brother Justin."


---

"On [Election Night], the voice of the people was heard. I promise not to repeat what they said out of respect for the mentally-retarded."

--Lewis Black
KaneRobot
Morcilla



Since: 24.2.02
From: Bowels

Since last post: 3766 days
Last activity: 3058 days

#6 Posted on | Instant Rating: 1.52

Triple H and a fan do a duet of the opening seconds of Muhammad Hassan's theme.

(edited by KaneRobot on 13.4.05 0236)
The Thrill
Banger



Since: 16.4.02
From: Green Bay, WI

Since last post: 1530 days
Last activity: 164 days

#7 Posted on | Instant Rating: 4.25
Thanks for a great season, Pick of the Week fans...see you this fall at Planet Magic in Denmark, WI!


(1)




Batista: "Fine, I'll do this Stampede show, but if I hear 'Save a Horse, Ride a Cowboy' ONE more time, you're so getting a heart punch."


---




(2)





Trapped within the Enterprise's brig, the time-traveling Canadians realize they're not alone...


---




(3)




"Reggie Parks, y'all made dis sh*t WRONG! It don't spin or nothin'!"


---




(4)




After Skipper missed the "got-your-nose" spot during their Steel Cage Daycare Match, Daniels had to improvise.


---




(5)




The Nature Boy picks up where Austin Powers left off with the Japanese twins threesome in Goldfinger.


---




(6)




(sung in the style of Meat Loaf) "I DON'T KNOW WHO YOU ARE, BUT YOU'RE A REAL DEAD RINGER FOR LOVE..."


---




(7)




Having dropped the entertaining portion of his gimmick a few years ago, Edge suddenly finds a smell vaguely familiar...but can't quite remember how to say "reeks of awesomeness."


---




(8)




The SmackDown! crew tries and fails to line up by order of height, thus blowing their shot at an AT&T Cingular commercial.


---




(9)




"My wife packed these clothes! It's NOT MY FAULT!"


---




(10)




"How come they gotta seat the brotha in front of the jet engine? You tryin' to tell me somethin', cracka?"


---
Star wipe, and...we're out.
Thrillin' ain't easy.
THE THRILL

ACW-NWA Wisconsin Home Video Technical Director...&
A2NWO 4 Life!

(Click the big G to hear the Packers Fight Song in RealAudio...or try .MP3, .AU, or .WAV!)
CANADIAN BULLDOG
Andouille



Since: 5.3.03
From: TORONTO

Since last post: 1886 days
Last activity: 1885 days


ICQ:
#8 Posted on | Instant Rating: 7.27
(1)




The New, New Blackjacks were a bad idea from the word go.


---


(2)





Benoit: "So, uh, Christian, explain to me one more time what we're doing at this Amway meeting?"


---


(3)




You think my win at 'Mania was just a stroke of luck? Well now I'm dragging this belt down with me, 'cuz I absolutely... (holds mic up to audience)."


---


(4)




"Last time I use YOUR barber!"


---


(5)




Concerned that Flair is getting too old to take bumps as a manager, Triple H arranges for him to host the next Diva Search instead.


---


(6)




"He was safe!" "He was out!" "SAFE!" "OUT!" "SAFE!!"....


---


(7)




Edge: "The hell is Hardy still doing here?"


---


(8)




Long: "And to wrap up this company meeting, playas, let me just say that the motion to have these six guys main-event every SmackDown PPV in 2005 is so carried, playa. B'lee dat! Holla."


---


(9)




It was at that point the producers realized that casting for a live-action Spongebob movie perhaps wasn't the smartest move.


---


(10)




Brown: "No, I'm sure I heard you correctly. You said you had ringside tickets to WrestleMania. Not this shit!"


---
An open letter to JLB! The REAL reason Raw signed with U-S-A! U-S-A! Network! And much more crap, all in the latest Inside The Ropes
Check out my Year-End Awards voting!!!
The official Canadian Bulldog Blog, Website, and Merchandise Center.

JoshMann
Andouille



Since: 17.11.03
From: Tallahassee, FL

Since last post: 3633 days
Last activity: 3630 days

#9 Posted on | Instant Rating: 5.77
---

(1)


Wondertwin powers....ACTIVATE!
---

(2)


Chrisitan fights falling asleep as Linda McMahon tries to eplain to the locker room how they can get ahead by use of a pyramid
---

(3)



Much to John Cena's dismay, there is no show called "Pimp My Belt"(
---

4)


"Oh by the way your shoe's untied *THWAP* Don't be so GULLIBLE, Skipper. Hello, anybody home?"
---

(5)



Screen test for Ric Flair: International Jet-Flyin Limo Ridin Kiss Stealin Wheeler-Dealin Son of A Gun Of Mystery WHOO BABY WHOO
---

(6)


In light of The Iron Chef moving from Asian TV and The Office from the BBC, the WWE tries to adapt an American version of the Japanese cult favorite The Screamer, starring HHH
---

(10)



One minute, Monty Brown vehemently denies having post-concussion syndrome after taking too many guitar shots to the head, but the next minute, he's heard saying to Tenay, "My name is Montgomery J. Brown, millionaire...I own a mansion and a yacht"
---








(edited by Blanket Jackson on 13.4.05 1010)
---
"Meet the kite-eating tree you son of a bitch!"
CubsWoo
Bauerwurst



Since: 25.4.02
From: Chi-town burbs

Since last post: 4658 days
Last activity: 202 days

#10 Posted on | Instant Rating: 5.42
(1)


To spice up the dying tag-team division, the WWE demonstrates the new "Respek Knuckle" tag.
---

(2)


The first cut of Matrix Revolutions included multiple Canadian Smiths.
---

(3)


"And the best part is, my Bling It On kit comes in the mail tomorrow!"
---

(4)


Dusty's "Old-School" booking apparently includes Three Stooges sketches.
---

(5)


WWE and USA's agreement gives 90 minutes of each RAW to Evolution and the Diva Search.
---

(6)


HHH gets a look at his future self - and he does not like what he sees.
---

(7)


"It worked with Matt... but I screw with Molly and SHE leaves instead of Hardcore? Damn it!"
---

(8)


"Smackdown 6 2005" just doesn't have the same ring as the original.
---

(9)


Whoooooooooooooo... kills Lita's unborn kid inside the ring... SPONGEBOB SNITSKY!
---

(10)


Is Wayne Brady gonna have to choke a bitch?

hhhgamewmx7
Bockwurst



Since: 15.6.03
From: Eire

Since last post: 4606 days
Last activity: 4584 days

#11 Posted on | Instant Rating: 2.83
---

(1)


Batista: ''This is a good gimmick Chris, 70% of our audience don't even know Bradshaw has a new look''
---

(2)


Benoit:''Is she still going out with Test?''
Christian:''No''
Benoit:''How about Orton?''
Christian''Dude arent you married?''
Benoit:''Oh yeah, MY WIFE, MY KIDS, MY SACRIFICES!!!''
---

(3)


''I grew up a wrestling fan, I love this businness, but i feel compelled to tarnish history by screwing this belt up''
---

(5)


''Kiss stealin, wheelin dealin, jet flyin, Austin Powers' gimmick robbing, limosine riddin' Woooooooo!''
---

(6)


Triple H:''I'll give you 50 bucks to make the first ever pro Triple H sign, TAKE THE MONEY!''
---

(7)


Edge:''Holy crap, that's NOT my brother?''
---

(8)


Long:''Ok, lets play who deserves to be fired game, first, who was on WrestleMania?, Ok Booker, You're fired''
Eddie:''Hey homes, you werent on Mania either''
Long:''Ok, i quit''
Booker:''Do i get my job back?''
---

(9)


''This wasen't my fault.....i lost my luggage''
---
---
Stephanie
Landjager



Since: 2.1.02
From: Madison, WI

Since last post: 1862 days
Last activity: 23 days

#12 Posted on | Instant Rating: 5.22
1)


Benoit: "I guess Vince is really sold on Layfield's gimmick – but I think he's overestimating the crowd response for the Bradshaw World Order."
Batista: "Nice suits, though – quality fabric."

---

(2)


While Christian critiqued the production values of the FBI's new training film, "How To Search Female Detainees", the other new agents found themselves enthralled by the images – and unable to stand up.

---

(3)


"You think this hat and jersey look ridiculous? Wait until you see what I do with this belt!"

---

(4)


"Hey, there's a spot on your shirt…GOTCHA!"

---

(5)


After being hit in the head with a whiskey bottle meant for Triple H, Flair hallucinated that it was twenty years ago - when women wanted him and nobody was making a career by leeching off of his reputation.

---

(6)


Triple H's new contest: a shouting match with random fans – winner gets to decimate Kane's career (again).

---

(7)


Edge suddenly realizes that Triple H didn't ask him to participate in his contest.

---

(8)


Booker T: "Let me past, sucka – I belong in the Title picture!"
Long: "Can't do it, playa – boss said only white guys get past."
Big Show: "I'm white!"
Long: "OK – only non-jive white guys!"
Angle: "So how did Layfield get past?"
Long: "Uh…"

---

(9)


Snitsky tries his hand as a fashion consultant.
---

(10)


Cole and Booker T were never the same after their trip through the Time Tunnel.


---

I'm going twenty-four hours a day...I can't seem to stop
- "Turn Up The Radio", Autograph

Wiener Of The Day - June 10th, 2003
W Of The Day - September 11th, 2004 (add spooky music here)
oldschoolhero
Knackwurst



Since: 2.1.02
From: nWo Country

Since last post: 3327 days
Last activity: 3261 days

#13 Posted on | Instant Rating: 5.60
Okay, let's get a little obscure...



---

(7)


That bastard Steve Zissou may spend two-thirds of his life hiding out on the sea, but that couldn't stop Triple H hunting down his team members one...by...one...


---
"That Squirrel Can Waterski!"
Greymarch
Boudin rouge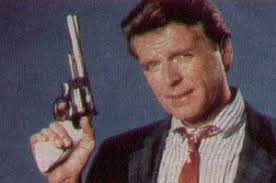 Since: 24.2.03
From: Toronto, Canada

Since last post: 41 days
Last activity: 2 days

#14 Posted on | Instant Rating: 3.77
---



HHH: "It's so thick you can eat it with a fork!"
Fan: "Spoon!"
HHH: "Fork!"


---

Finally, a Savior for the WWE!

CHAPLOW
Morcilla



Since: 14.5.04
From: right behind you

Since last post: 1469 days
Last activity: 706 days

#15 Posted on | Instant Rating: 1.63
---






---




Hunter: Goldberg?! What the hell are you doing HERE?!?

Bill: Showing off my new clean-shaved look, bitch!

---


(edited by WhoTookMyHonor? on 19.4.05 1447)
MARTYEWR
Kishke



Since: 15.10.02

Since last post: 1633 days
Last activity: 1633 days

#16 Posted on | Instant Rating: 4.99
(3)


On the next episode of Trailer Park Boys, J-Roc finally makes a challenge to the Green Bastard...and wins!




---

Martin Kipp: Creative Member, Extreme Warfare Revenge

W Of The Day: Tuesday, March 4, 2003
W Of The Day (2): Wednesday, October 29, 2003

"Because I'm the man, and the man's the man, and that's just the way it is!" -- Eric Foreman, That 70s Show


Matt Tracker
Scrapple



Since: 8.5.03
From: North Carolina

Since last post: 4 days
Last activity: 2 days

#17 Posted on | Instant Rating: 5.46


Big Enos and Little Enos swear pain upon the House of Bandit.









(insert Journey lyrics here)


---

"To be the man, you gotta beat demands." -- The Lovely Mrs. Tracker
PerthHeat
Mettwurst



Since: 16.8.04
From: Perth Australia

Since last post: 4365 days
Last activity: 4351 days

#18 Posted on | Instant Rating: 1.25
---


HHH: Say AAAH
..AAAAHHHH..
HHH:Wider


---

if you cant stand the heat...buy icecream