Kawshen
Liverwurst



Since: 2.1.02
From: Bronx, NY

Since last post: 3297 days
Last activity: 1557 days

#1 Posted on
I think I figured out what to finally call these things. It's been a while so let get to the captions.

1)

---

2)

---

3)

---

4)

---

5)

---

6)

---

7)

---

8)

---

9)

---
Promote this thread!
Chumpstain
Bockwurst



Since: 21.1.02
From: Canada

Since last post: 98 days
Last activity: 13 hours

#2 Posted on
My first crack at these.. here goes!



1)

---

Albert: I said, get in mah belly!

2)

---

Brock: Sorry Kurt, not tonight, I have a headache.

3)

---

Cena: Just when ya thought I couldn't get more looney, it's time for me to do the Cenaroonie!

4)

---

Eddie: No kidding, ese! They left the keys in it! Man, I don't even have to try anymore.

5)

---

Edge: That's right, Funaki. While I'm healing my neck, I'm going to be doing the backstage interviews instead of you! Don't look so shocked, it's not your fault, you just don't have the teeth for the job.

6)

---

HHH: *thinking* Hansen's Energy Drink did wonders for X-Pac's career, didn't it?

7)

---

Jericho: Welcome to the Highlight Reel, Shawn! Now, my first question for you is..
Shawn: Am I the only person you can ever get as a guest?
Jericho: Hey, I'm asking the questions here, jerky!

8)

---

Rock: Bravo.. *clap clap clap*

9)


Rico: The black hole of charisma.. is sucking me in! No! No! NOOOOOOOO!
Jackson
Sujuk



Since: 4.1.02

Since last post: 3328 days
Last activity: 2853 days

#3 Posted on | Instant Rating: 2.10
---

Shopzone is really going to have a problem with the Albert sex doll. Not even Chris Benoit has the stamina to fuck it once you have to blown the damn thing up.


---
Lexus
Andouille



Since: 2.1.02
From: Stafford, VA

Since last post: 1 day
Last activity: 1 day

#4 Posted on
1)

---

Albert: I want that report on my desk pronto Benoit!
Benoit: Yes Giant Incarnation of Mr. Spacely!
(What, they'll get worse, I promise.)

2)

---

Angle: And look at the mess it made on the floor!

3)

---

Cena: And to honor King Kong Bundy, even though he's alive, I'm gonna make the damn referee count all the way to five.

4)

---

Eddie: I am arbitrarily shining my car that you rented tonight.
Vince: My limo has you blocked in.
Show: I'm standing behind all to look all the much more impressive.
Sable: Why are you all stating the obvious?

5)

---

Edge: Just because my name is on my shirt and hat doesn't make me a retard or nothin'.

6)

---

Seconds later, HHH went crazy due to the high amounts of "energy" supplied by his beverage and tried to eat the brick wall behind him, injuring his groin yet again in the process.

7)

---

Jericho: You know, your wife used to do the craziest things backstage during Nitro.
HBK: Don't you dare...
Jericho: Like one time, she ate 22 hot dogs and then kept drawing pictures of Meng and the Barbarian pooping on a chess board.
HBK: Oh, well, that is pretty peculiar.

8)

---

Sadly, the Rock's troubles with the sauce led to embarassing situations like this, where he started applauding the guy with the shirt cannon.

9)


Rico: After this, let's go back to my room and drink a few cans of bug spray.
---
---
Kane celebrates the fact that there used to be days where you couldn't electricute mens' genitalia during prime time.
Excalibur05
Knackwurst



Since: 19.1.02
From: Minnesota

Since last post: 809 days
Last activity: 677 days

#5 Posted on
1)



Albert: Come on, man, you know how it goes. I'm big, so you lose to me.
Benoit: I don't know. It's just so...strange.
Albert: Would you forget the peircings and pay attention?


2)



Angle: What was that?
Brock: I made a doody.
Angle: And what are you supposed to do after you make a doody?
Brock: Flush it.
Angle: That's right, Brock. Flush it. Now go to your locker room. No Heavyweight Title for you tonight.


3)



Cena: That's right. You can't see...woah...look at that. Duuuuude...it's like...my hand is the hand of the Universe. I've got to stop hanging out with RVD....


4)



Eddie: Look at this thing, man! Pimped out in the LWO Colors, I can't WAIT for us to reform.
Vince: Eddie, I hate to break it to you, but the LWO will never...ever reform.
Eddie: What are you loco, esse?
Sable: I don't get it, is he supposed to be like those Cheap and Kong guys?
Eddie: Be careful I don't hit you with this belt, mamacita.


5)



Funaki: Holy crap! Edge!
Edge: That's right, I'm going to be making random apparences on Smackdown with my name on my hat and shirt to remind people that I still exist.
Funaki: I forgot you!
Edge: That's Ok, Funaki. Now if you ever forget me again, you can just read my shirt.


6)



HHH: Hey, listen, just because I'm almost married to my boss' daughter and I drink bees doesn't mean I don't still get the hot chicks. Right ladies?
Red: We're getting paid to stand here, but see this? It's mace, try anything when the cameras are off and you're dead.
HHH: Whoa-ho! I like 'em fiesty. Nobody's sprayed me with mace in bed since Joanie and I broke up.
Blue: *sniff* I miss that too.
HHH: X-Pac?


7)



Y2J: Now, the thousand dollar question, junior, why the hell do you keep coming out for this segment?
HBK: Vince says that if I do this lame segment five more times I get my choice between another WWE Title run or a pony.
Y2J: You suppose I could get a pony?
HBK: Not until you're older, young man.


8)



Rock: No, no, seriously. That was great. Amazing. The Rock hasn't seen anything as cool as that since he saw his new movie "The Rundown"
Lilian: I just announced your name...
Rock: And you called me "The Tock", but seriously, that was great. You have me falling over in amazement, just like audiences will be falling over in amazement at my new movie "The Rundown" Opening September 26th.


9)




Rico: So then they told me that I'd be entertaining if I just put on the Ultimate Warrior Make-up and pranced around.
Storm: Oh yeah, well they put me with Goldust.
Rico: He's over, that's not so bad.
Storm: And then I spent the better part of two hours with a midget humping my leg.
Rico: That's harsh. Alright. You win. Your gimmick is worse. Jackie, let's go back to Heat, baby.

(edited by Excalibur05 on 9.9.03 0455)

---

Wisconsin Badgers: 2-0 (Uh...Akron? Defense, don't allow that many points ever again. Now if Lee Evans could score from the one every week, that'd be great)


Minnesota Vikings: 1-0 (Had me scared there at the end, but the defense was mega-solid, and the offense looked good. Dare I hope for a good year?)
HMD
Andouille



Since: 8.6.02
From: Canada

Since last post: 435 days
Last activity: 435 days

#6 Posted on
1)


"No YOU stole the cookies from the cookie Jar!"
---

2)


"For the last time Brock, NO! I'm married for God's sake!"
---

3)


John Cena describes what it's like to come up against the glass ceiling.
---

4)


Vince inadvertently produces a television segment that could just has easily have come out of the 1950's.
---

5)


A thin-looking Edge describes a new habit which has helped him pass the time during his recovery. Heroin.
---

6)

An image of human perfection, as envisioned by Adolf Hitler in 1938.
---

7)


So it was only 3 "thugs"...And by "thugs" you meant, "Marines"? And you were hitting on their girlfriends?
---

8)


The Rock sarcastically applauds Triple H's "success", before going home to sign another 10 million $ movie contract.
---

9)


"Rico: But you know what WASN'T boring? Trying to get through one TAPING without Sky coming after me with her freakishly large wang-clit!"

---




(edited by Hogan's My Dad on 9.9.03 0341)
---

"Whatever I just posted above is what your mother said in bed last night."
Grimis
Scrapple



Since: 11.7.02
From: MD

Since last post: 2607 days
Last activity: 1062 days

#7 Posted on | Instant Rating: 7.29
1)


"I WANT YOU....to touch these nipples"
---

2)


"I just wanted you to know Brock that that was not Reisen in the candy dish"
---

3)


John Cena; World Class Proctologist.
---

4)


Vince McMahon in Girls Gone Bored
---

5)


"Guess What! Jefferson Airplane is going on tour!
---

6)

HHH remembers what its look to see realistic looking women.
---

7)


"What would Jesus Do? He Would Lay Down for me like he did for Judas."
---

8)


The Rock remembers kindergarten
---

9)


"You know what's sad Lance? I'm more creidble than Howard Dean"

---
---

"If this cruel, loudmouth extremist is the cream of the Democratic crop, next November's going to make the 1984 election look like a squeaker."
--House Majority Leader Tom DeLay (R-TX) on Howard Dean
Doc_whiskey
Frankfurter



Since: 6.8.02
From: St. Louis

Since last post: 51 days
Last activity: 19 hours

#8 Posted on
Originally posted by Kawshen

---

I think I figured out what to finally call these things. It's been a while so let get to the captions.

1)


---


I want YOU...to shave my back
2)


---


Look Brock, I dont care if you ever come back, you lied to me, just...just go!
3)


---


Damn I cant think of anything that rhymes with proctologist....or John Cena breaks up with his girlfriend in front of a stunned audience.
4)


---


Vince: Yeah I like what I see, now come on work the belt, work the belt.
5)


---


Funaki: Geez Edge I didn't know you were a vampire
6)


---


HHH is starting to realize that though these women are attractive, the YJ Stinger is not transforming them into a trio of Stephs
7)


---


Jericho: Hey Shawn...you got spike on your butt
8)


---


The Rock start feeling the rhythm as the hoe down continues
9)


Storm: Is it me or did the Ultimate Warrior get a lot fruitier really quickly.

---


(edited by Doc_whiskey on 9.9.03 0708)

(edited by Doc_whiskey on 9.9.03 0803)
---

Mr. Burns: You are of course familiar with our state usury laws?
Homer:U-sur-y?
Mr. Burns: Oh silly me, I must have just used a word that doesn't exist.
whatever
Bierwurst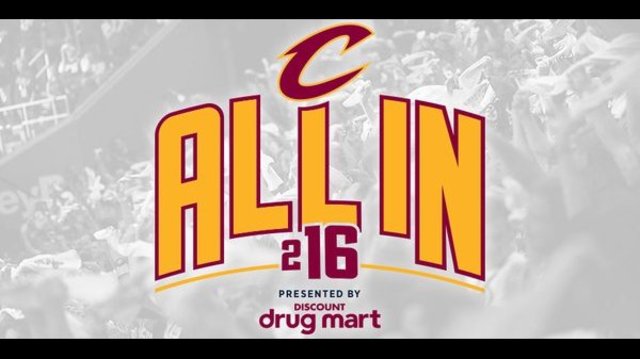 Since: 12.2.02
From: Cleveland, Ohio

Since last post: 73 days
Last activity: 5 hours

#9 Posted on

1)


"Remember Benoit, just like Nash-Hogan. I poke you like this, you fall down."
---

2)

"Hey Kurt, I got Sable's bag for you!"

---



3)

"Remember: giant prosthetic limbs, 5 for a dollar at Big Sal's"
---

4)

"... And when you're done with my car, Eddie, you can mow my lawn!"
---

5)

(Hogan's my Dad wins this one)
---

6)

HHH (to himself): "Must... not... spew... beverage..."
---

7)

(Man, did Grimis get this one.)
---

8)

"Duhhh, arts and crafts, arts and crafts..."
---

9)

Lance: "HEY! I'm the one trying to develop character!"


---

I drove the Hummer. Sorry 'bout that.
XPacArmy
Frankfurter



Since: 13.5.03
From: Woodbridge, VA

Since last post: 1690 days
Last activity: 1687 days

#10 Posted on
1)

---
(A-Train): "Don't you ever call me Lord Fart Pants again!"

2)

---
(Brock): "Oh god..he is talking about his medals again."

3)

---
After beating Jay-Z & Fabulous @ Wrestlemania 19, John Cena now challenges his own hand to a rap off.

4)

---
(Eddie): "Hey..hope you got her cheap, when she's not working for WWE she charges $100 bucks an hour."

5)

---
(Edge): "What? Come on..you really don't remember me? You know Team ECK...Brood...?"

6)

---
(HHH)" Life is so sweet when you are doing the boss's daughter!"

7)

---
(Y2j): "Come on HBK..you really want us to believe your former partner Marty Jennety is running a website called Wienerboard?"

8)

---
(Rock): "Yes I admit it..that Duane Johnson is one hell of an actor!"

9)

(Rico): "You know Storm, you make me fell all "happy" in my pants!"

(edited by XPacArmy on 9.9.03 0836)

---

Homer Simpson: If they can send a man to the moon, why can't they make my shoes smell good?
Evil Antler God
Potato korv



Since: 10.1.02

Since last post: 4277 days
Last activity: 2403 days

#11 Posted on
1)


A rapidly shrinking Chris Benoit realizes he shouldn't have listened to that "Eat Me" sign on the plate of food, moments before being devoured himself by a rampaging A-Train
---

2)

Kurt ponders whether to wake a sleepwalking Brock, as he heads straight for a confrontation with the bottom of a flight of stairs

---
3)

Cena: Dawg, I can't get no reception on this thing....!
---

4)

Vince: Yessssssssssss Batman, I'll now leave you here for my green car death trap to destroy you! MWAHAHAHAHAHAHA!
Voiceover: Is this the end of our hispanic crusader?
---

5)

Using tactics cleverly honed from years as a stage magician, Edge blinds Funaki with his teeth while simultaniously moving in to pull his brains out with his thumb
---

6)

HHH: Psst.....Tori, didn't we fire you a year ago?
---

7)

Shawn: Oh no you didn't, girlfriend!
Crowd: Jerry! Jerry! Jerry!
---

8)

Rock: If no one'll remember me putting you over in a week, clap your hands! *clap clap*
---

9)

Rico: My tongue's tuck to ta tike!

(edited by Evil Antler God on 9.9.03 1019)

---
Anybody can kick people's asses. But it takes a true monster to kick people's asses AND breastfeed at the same time
- Excalibur05
Greymarch
Boudin rouge



Since: 24.2.03
From: Toronto, Canada

Since last post: 38 days
Last activity: 4 hours

#12 Posted on
Originally posted by Kawshen

---

I think I figured out what to finally call these things. It's been a while so let get to the captions.

1)

A-Train: C'mon, Pull my finger!



---


2)

Brock: Sometimes Kurt, I just feel like having a good cry
Kurt: I know, let it out...



---


3)

Cena: Stop hitting yourself! Hehheheh! Stop hitting yourself!
Cole: After his 12th straight loss to the Undertaker, Cena seems to have finally lost it!



---


4)

Eddie: That's a nice limo ese, don't worry, it's not like I'd STEAL it or anything!



---


5)

Edge: Come on Funaki, give me a hug!



---


6)

Stephanie later reviews the tape of this commercial, trying to find out exactly where HHH's other hand was...



---


7)

Y2J: I don't know what it is, but I've got this wicked hunched back going on...
HBK: Be healed!



---


8)

Rock: Heh heh... Rocky fall down-down...



---


9)

Storm: At least I have more heat than you!
Rico: At least I have more heat than you!
Storm/Rico: *sob*




---
---

"Boy, I've crippled more people than Polio!"
JST
Toulouse



Since: 20.1.02
From: Quebec City, CAN

Since last post: 131 days
Last activity: 1 day

#13 Posted on
---

2)


I'M the one getting the push, all right?!



---

3)


BL: So ... they all just got stuck on the island?
KA: Shyeah. I mean, the Skipper was pretty disappointed.
BL: Those poor people ...


---

4)


Ok, ok ... so you open up the hand, look at it ... then drop down to one knee ... shake the head like a maniac, then do the move. Ok, go!


---

5)


VKM: Well, there's my hispanic servant, Coco!
EG: ... Heyyyy, Vinnie. Yeah, good to see YOU too. (eyes the hubcaps on VKM's limo)


---

6)


Edge, thinking: "Dude. He's SO gonna kill me when he finds out I boned his mom".


---

7)


While HHH ponders about "PEDIGREE TO ORTON!", Ric Flair ponders taking all those old ladies on a ride on Space Mountain. Whoo.


---

8)


Jericho: Come on, with me ... (singing) Well we're - wasted away again in Margaritaville ...


---

9)


Rock has to admit, that Maven kid sure does look like him.





Rico: Help ... me ...


---
BigVitoMark
Lap cheong



Since: 10.8.02
From: Queen's University, Canada

Since last post: 4716 days
Last activity: 4625 days


ICQ:
#14 Posted on

Albert: I don't care...I heard "vanilla" and damn it...I LOVE vanilla!


---


Kurt: Damn it Brock, I asked you if you had to go before we left.



---

Cena: They call 'em fingers, but I've never seen 'em fing...oh wait, there they go.




---


Vince: Well I'll be damned, Tito Santana! Arriba!



---


Edge: Hey, weren't you the guy who choppee-choppee'd Val's pee-pee? That totally ruled!



---


HHH: That's right, I too used to sleep with he-she's, until I started drinking YJ Stinger...and just look at me now!



---


Jericho: I've got news for ya Shawn...Jesus DOESN'T love you!
Michaels: Yes he does.
Jericho: No he doesn't.
Michaels: Yes he does.
Jericho: No he doesn't.



---


Rock (thinking): Great...I come back for WrestleMania and they give me...Heel Coach?




---


Rico: You may be boring Lance Storm, but you're no match for the power of the Ullllllllltimate Rico!!! *snort*



---
Chico Santana
Boudin rouge



Since: 2.7.02
From: Jaaaaamacia Mon, No Problem.

Since last post: 5392 days
Last activity: 5390 days

#15 Posted on


1)

---


Mallrats 2:Electric Boogaloo
A-Train: Smell my finger.
Benoit: Mmmmmmmm, chocolate pretzels?
A-Train: I love chocolate pretzels!


2)

---


Kurt: I won Olympic gold, it's real. For the last time it's not chocolate in a wrapper!


3)

---


John Cena: I started a joke, that started the whole world crying, but I couldn't see the joke was on me.


4)

---


Eddie: I'm more than a stereotype Vince. I'm a person.
Vince: Tru dat holmes!


5)

---


Narrator: Try new "Colgate Simply White Night", it whitens teeth in just 14 days! Get a free Edge shirt and small Japanese man while supplies last!


6)

---


HHH and the Trix perform a classic song they cover on their new album "Feel the Sting".
HHH: She's leaving.
The Trix: Leavin'.
HHH:On that midnight train to Georgia
The Trix: Leavin' on that midnight train.


7)

---


Y2J: If you send in your money, God will save a place in heaven for you, can I get an Amen!
Crowd: Amen!
HBK: This is not a man of the Church!
Crowd: What!
Y2J: Marketing Baby!


8)

---


Rock: Yea, I'm on TV, yea. Where is my helmet? Yea, it's my birthday!


9)



Rico: Gay Warriors!
Lance: Your gimmick is so recycled!
Rico: Oh yeah, I'm over. I'm getting my own show, it's called "Fake Queer Eye, for the Boring Guy". Your my first make over!
Lance: Can I have my Power Ranger tights back?

---
---

"SAL BANDINI, WANNA WRESTLE?"
lmo911
Italian



Since: 2.1.02
From: A ways past Parts Unknown and to the left of Dudleyville

Since last post: 4872 days
Last activity: 2621 days

#16 Posted on | Instant Rating: 4.06

1)


Albert: There's something on your shirt! Right there!
Benoit: I'm not wearing a shirt...
Albert: Damn!

---


2)


BL: Kurt...never realized you had a dog....

---


3)


"And then Bradshaw went..."

---


4)


Vince: Where'd you get the car?
Eddy: Brisco Motors!

---


5)


I'm drawing a blank. (That's not my caption, I'm really drawing a blank.)

---


6)


HHH feigns coolness, knowing that this is as close as he'll get to having a film career.

---


7)


"Come with me...and you'll see...a woooooorld of pure imagination."

---


8)


Rock applauds La Resistance after last nights Raw.

---


9)



Lance: Look here Rico, this ring's only big enough for one Sexually Confused wrestler...
Rico: Then why are you and Goldust here?


---

Nothing is better than X-pac!

It's all in the inflection...
MARTYEWR
Kishke



Since: 15.10.02

Since last post: 1630 days
Last activity: 1630 days

#17 Posted on | Instant Rating: 10.00
I think I missed the last couple of Caption Contests. Hope I can shake off some rust...

1)


A-Train: "I'm warning you: No more 'more hair on the body than on the head' jokes!"


---

2)


Brock: "And then, at my final year at the University of Minnesota, I...HEY, WHAT THE FUCK IS THAT ON THE FLOOR?!"


---

3)


John Cena realizes the after-effects of taking Scott Steiner's needles on only one side of his body.


---

4)


Eddie: "Yeah, Vince, I stole this car from Chavo, esse! There's no level I can't stoop to."


---

5)


Funaki looks amazed as an early-returning Edge subtlely steals RVDs thumb-pointing gimmick.


---

6)


HHH: "And...HEY! This tastes like Mountain Dew!"


---

7)


Jericho: "I'm telling ya, Shawn, you'd be great with the Fozz! C'mon, we need that start talent!"


---

8)


Rock gives his sarcastic reaction after the premiere of The Boss' Daughter.


---

9)


Storm (thinking): I'd hate to think what this goof trying to be the Warrior does to the ring ropes...




---

Martin Kipp: Extreme Warfare Revenge Creative Member

Extreme Warfare Revenge

Wiener Of The Day: Tuesday, March 4, 2003

"Because I'm the man, and the man's the man, and that's just the way it is!" -- Eric Foreman, That 70s Show
Mr Heel II
Lap cheong



Since: 25.2.02

Since last post: 109 days
Last activity: 8 days

#18 Posted on


"Bite my finger!"


---


"I know you're proud of your alma mater, but the gopher toupee is just TASTELESS."


---


"FIVE time! FIVE time! FIVE Time!..."


---


"Make your segment fast. We have to have the car back by 9 or there's a late fee."


---


Edge gives Funaki a sneak preview of his new gimmick...Seattle Pier Beggar.


---


The Bangles were right not to put their picture on the cover of their new album "Doll Revolution".


---


"You are sooooooooo beautiful..."


---


Rock auditions to be a professional baseball catcher.


---


The Ultimate Warrior's return was really overblown.


---
BOSsportsfan34
Pepperoni



Since: 2.1.03
From: MA

Since last post: 818 days
Last activity: 149 days

#19 Posted on
Originally posted by Kawshen

---



1)

Albert: "If you were 6 inches taller and 100lbs heavier the IWC would hate you as much as they hate me."

---


2)

Angle: "Brock, if you don't get more fiber in your diet you are going to be constapated again just like you are now."

---


3)

Cena shows what he had to shove up Patterson's ass to get his push.

---


4)

Vince: "When your done with that Eddie, my limo needs to be parked."

---


5)

Edge: "The neck surgery didn't go as well as planned. I can't turn my head and this grin is frozen on my face."

---


6)

HHH: "Do you girls like anal too?"

---


7)

Jericho: "You still having bible study after the show?"
HBK: "Yes"
Jericho: "Great! I'm so there."

---


8)

Rock just realizes the fart he just squeezed out was a little bit wetter than expected.

---


9)

Storm: "I was over in ECW, I was somewhat over in WCW, now in the WWE I'm stuck working a program with sexually confused characters?"


---
---

"Seattle takes Luke Ridnour to go with Collison ... they're stockpiling white guys to go clubbing with Brent Barry." ESPN.com's Bill Simmons from his 2003 NBA draft diary.

canadianchick
Cotto



Since: 8.8.03
From: Canada

Since last post: 4783 days
Last activity: 4454 days

#20 Posted on


"I KNOW it was you who shaved my back! God damn Chris, that's what my whole career is based on!"




Kurt: "How many times have I told you. Do NOT drink my milk without my permission!"
Brock: "Yes Dad."




Eddie: "Hey essa, I see we both take pride in our antiques!"




Edge: "Hey Funaki, want to know the best part about all the merchandise I'm wearing? It says 'Edge'."
Funaki: "..."




HHH (to all three girls): "I guess what they say is true: bees are attracted to sweet things (winks)."

Girl #1: "Worst. Pickup. Line. Ever"




Jericho: "Uh, Shawn? I need a new catchphrase."
Shawn: "How about self-righteous ass?"
Jericho: "Nah, Ass-Clown is too close to that..."
Shawn: "Hmm...self-righteous son of a bitch?"
Jericho: "Is there a more obscure way of saying "self righeous"?"
Shawn: "Sactimonous?"
Jericho: "Bingo!"



Rock (thinking): "Just clap and pretend that the YJStinger commericial was a good one! Heh, I get blockbuster movies, and HHH gets a lame commericial. Who won that one?"




---

L.O.V.E-All I need's my Love Machine.
Pages: 1 2 Next