CRZ
Big Brother
Administrator



Since: 9.12.01
From: ミネアポリス

Since last post: 4 days
Last activity: 4 days


ICQ:
#1 Posted on | Instant Rating: 9.39
Hey, here's something to do.

So it turns out that WWE posts "live" photos (screen grabs) on their Facebook page (and probably other places, but here's where *I* saw 'em). Here now are their nine graphics from tonight's RAW, along with some HILARIOUS re-imagination-like captions by yours truly.

(If these images don't show up, the gallery link is http://imgur.com/a/2HwGL)



"My mind to your mind....your thoughts to my thoughts."



Mike Chioda: "I thought your cobra arm was THIS arm!"



"Man, this is so much easier than pressing Tamina! I wonder what happened to her."



"Can you believe they hyped THIS match for the entire first hour, knowing they had an Orton/Jericho match coming up in the second hour?"



The camouflage could not conceal his breaking heart



"This is really the best way to wait for the Superstars taping!"



"No offense, AJ, but you've really become a psycho."



"THIS IS MUCH MORE PAINFUL THAN IT LOOKS"



C'mon, kiss him already.

Now, YOU probably think you can do better! I probably thought *I* could do better, too, but you see what shit I came up with. Nonetheless....go ahead and give it your best shot.

I ONLY ASK that you NOT break the table by quoting these graphics (so, after you Quote, do remove the "quote" tags) and please try to keep these graphics at 600px (if you Quote, the HTML should be taken care of for you in that respect).

I absolutely already immediately regret doing this


OKAY





go



---

Promote this thread!
CruelAngel777
Sujuk



Since: 7.4.02

Since last post: 688 days
Last activity: 671 days

#2 Posted on | Instant Rating: 1.73
Wow. It's been a while since I've seen a caption thread.
El Nastio
Banger



Since: 14.1.02
From: Ottawa Ontario, by way of Walkerton

Since last post: 6 days
Last activity: 1 day


ICQ:
#3 Posted on | Instant Rating: 3.40
There used to be a thread liek this back in the day, if I recall correctly. Quick, TO THE SEVEN.




Corporation H: "I already told you Paul, Creative has nothing for you".



"Rock, Paper, Scissors, SHOOT!"



Beth: "I could do this all day!"



Here we see the highlight of the most exciting part of the match.



The Big Show is still winded by that previous chinlock.



AW: Yes, my miracle jobber stable is all coming together.

(Disclaimer; CRZ's caption for this was excellent).



Punk: "How do I say this; can you try NOT interfering in my match on Sunday? Thanks".



Orton cries out as the referee will soon attempt the finger poke of doom.



John: "Hey, I *am* taller than Cena!"

(edited by El Nastio on 15.5.12 0043)
dMp
Knackwurst



Since: 4.1.02
From: The Hague, Netherlands (Europe)

Since last post: 8 days
Last activity: 20 hours

#4 Posted on | Instant Rating: 7.88

HHH: "Spit it out! You shouldn't eat marbles! Spit!"



"According to Cesaro, this is how you throw a Very European Uppercut"



Beth: "Now where's my title. Hrm. It's not under Alicia."



Show: "Seriously man, forget this shit and let's go straight to that spot where we try to goozle one another, setting up for a chokeslam"



"I never knew my father! Boohooohooo"



"What did I tell you guys? Sitting here is much better than standing around that monitor backstage!"



"I swear from the bottom of my heart, Straight Edge means I have to have sex with all of you! I wouldn't lie about something like that!"



"For the last time. I will NOT pull your stupid finger!"



John L: "Look serious John, don't do that smile of yours"
John C: "I'm trying. Wait..does your face ever change?"



---
Lexus
Andouille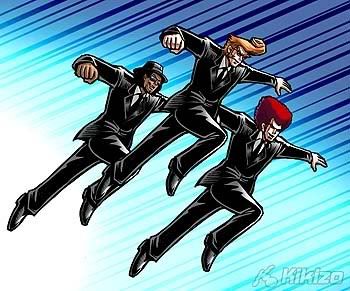 Since: 2.1.02
From: Stafford, VA

Since last post: 4 days
Last activity: 59 min.

#5 Posted on | Instant Rating: 5.50

"Stop taking all my hair ties!"



"Ask Cody, this is the bionic elbow."



Switch to Arm & Hammer Plus and get rid of the flakes.



Show: "A chin lock! My only weakness..."



Big Show learns this is the last season of 30 Rock.



And they really just thought they were showing fans in attendance at first.



"In bulk. Where do you get your hair product?"



Chris Jericho barely saves the man who dares point at Randy Orton.



John Cena: "On second thought, desperation smells fragrant and wonderful, sorry for being rude."


---

"Laugh and the world laughs with you. Frown and the world laughs at you."
-Me.
pieman
As young as
he feels



Since: 11.12.01
From: China, Maine

Since last post: 6 days
Last activity: 3 hours


ICQ:
#6 Posted on | Instant Rating: 7.30


Return of the Frosty-Caps?


---

blackdragon
Bauerwurst



Since: 8.12.06
From: Georgia

Since last post: 2216 days
Last activity: 2214 days

#7 Posted on | Instant Rating: 8.72
Originally posted by dMp

---

"I swear from the bottom of my heart, Straight Edge means I have to have sex with all of you! I wouldn't lie about something like that!"



---


So far, this is my favorite one.

edit: Remember that part about "don't quote the picture?" No? Okay. - JK

(edited by KJames199 on 15.5.12 0824)

---

You wanna be a F'N grappler? dcegonline.com is where you need to go.
JayJayDean
Scrapple



Since: 2.1.02
From: Seattle, WA

Since last post: 882 days
Last activity: 459 days

#8 Posted on | Instant Rating: 7.67

Hey Paul...you've got a little something right there by your lip. *dabs thumb*



Wondertwin powers...ACTIVATE!



When I do this, it's like I cross my heart THREE TIMES.


---

Holy fuck shit motherfucker shit. Read comics. Fuck shit shit fuck shit I sold out when I did my job. Fuck fuck fuck shit fuck. Sorry had to do it....

*snip*

Revenge of the Sith = one thumb up from me. Fuck shit. I want to tittie fuck your ass. -- The Guinness. to Cerebus

RYDER FAKIN
Six Degrees of Me



Since: 21.2.02
From: ORLANDO

Since last post: 593 days
Last activity: 58 days

#9 Posted on | Instant Rating: 7.80

"Your face still feels like a pepperoni pizza!"



"Santino: that "yes!" sign behind me means I ain't jobbing. YOU'RE pointing to the guy that will!"



No wonder the guys like Alicia Fox. Beth's hand goes to the depths



Why did Kane steal Lord Tensai's head make-up for his suit?



The audition for Hollywood continues



A white guy, a black guy and three Puerto Ricans. All they need is Santino and Yoshi and it will be a complete and balanced stable



"Beth and I are into threesomes, okay? We just don't like having to sleep with one eye open"



Randy knows two ways of selling. not and over. guess which one this is



"So you gonna back me up on this divorce thing right Johnny?", "NO RATS,right Johnny?" "I'd hate to have a staredown like this in court. We might bust out laughing"

FLEA


(edited by RYDER FAKIN on 15.5.12 1323)

---

Demonstrations are a drag. Besides, we're much too high






The Thrill
Banger



Since: 16.4.02
From: Green Bay, WI

Since last post: 1530 days
Last activity: 164 days

#10 Posted on | Instant Rating: 4.37
Welcome home, men of the 2nd Bn, 127th Infantry, 32d "Red Arrow" Brigade, WI Army National Guard! Job well done in Iraq!

Return of the Captionomics thread! F*ck yeah! OK, lessee...



HHH sure makes that Subway $5 footlong gesture look ANGRY.



Santino: "We do fistpump! We make Broski of Week!"



Beth, I don't think Alicia kept the Undefined Championship in there...
(OK, nobody's topping Lexus on this one.)



Kane & Big Show wince in anticipation of the quarter-hour this match'll get.



Having squeezed out a mic already, Show clenches up for one more big push from down below.



"OK, we're ready! Start the Star Tours ride!"



Punk wisely prevents himself from a Raiders of the Lost Ark death at AJ's hands.



"OK, Randy, I've got the handlebars! Now make the Harley noises!"



Cena stares deeply into Big Johnny's soul, searching for any sign of charisma.


---
NWA Wisconsin...Live, Local Pro Wrestling!
Now on Facebook! And Twitter!


Shem the Penman
Toulouse



Since: 16.1.02
From: The Off-Center of the Universe (aka Philadelphia)

Since last post: 1604 days
Last activity: 1403 days

#11 Posted on | Instant Rating: 0.00

"Where is your cell phone now?"



Choo-choo!



"Now, gentlemen, what am I bid for this fine negress? Do I hear $10?"



ACROMEGALY IS NOT IN THE CONSTITUTION!



"My royalties for Knucklehead are HOW MUCH?"



Enjoy the skybox, guys. It's not like you'll ever really afford one on what Vince pays jobbers.



"The Xs are for X-tra Large."



Tattoo sleeves are not removable.



"Take a good look. I'm you in 15 years."



---

"The object of persecution is persecution. The object of torture is torture. The object of power is power. Now do you begin to understand me?"
DJ FrostyFreeze
Scrapple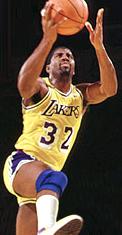 Since: 2.1.02
From: Hawthorne, CA

Since last post: 162 days
Last activity: 8 days

#12 Posted on | Instant Rating: 7.25

Originally posted by Shem the Penman

---


"Now, gentlemen, what am I bid for this fine negress? Do I hear $10?"

---
Really?


---

GodEatGod
Bockwurst



Since: 28.2.02

Since last post: 911 days
Last activity: 350 days

#13 Posted on | Instant Rating: 10.00

"Mola Ram says you're doing it wrong, HHH."



"Santino, you idiot, you're supposed to tag Punk!"



"All right, I've got her in position, bring out the sushi."



"Big Show, embrace the ha-OW, OW, that's my FOOT!"



Show picked an awkward time to take up transcendental meditation.



"See, I told you the ceiling wasn't made of glass..."



"Here's the church and here's the steeple..."



Jericho's attempt to get his chiropractic certification has little hope of succeeding.



"Y'know, Cena, in many countries, holding hands is just a sign of friendship."


---

"Never piss off a hawk with a blowgun" - Conan O'Brien
Deputy Marshall
Liverwurst



Since: 28.6.04
From: Troy, NY

Since last post: 1348 days
Last activity: 869 days

#14 Posted on

"No. I want you just like this. Just...like this."



Santino: "Remember-a Tugboat?"
Mike Chioda: "Do I?! TOOT TOOOOOOOOT!"



"If I hold her up long enough, maybe Kharma will finally show up. God, I hope she didn't spoil her return with a tweet or something."



Big Show: "And---and then he made me beg, and then he *sniff* he made me get on my knees..."
Kane: "I know, Paul. I know."



Big Show hits the realization that it's 2012 and he's still rocking camo.



Epico: "This is what Developmental looks like in Hell, isn't it?"



"I swear to God, I didn't even use your eyeliner today, let alone walk away with it."



Jericho: "Let's play Dragon Rider! DRAGON RIDER DRAGON RIDER, RIDIN' DRAGONS RIDIN' DRAGONS"
Orton: "SCREEEEEEEEEEEEEEEEEEEEEEEEEEEEEEEEE!"



John Cena, trying to figure out if Laurinitis blew his line again or if the writing's just that bad.


---


Kevin Marshall Online dot com






@KevinMarshall on Twitter




BigDaddyLoco
Scrapple



Since: 2.1.02

Since last post: 7 days
Last activity: 5 days

#15 Posted on | Instant Rating: 6.28


I'll never get rid of all those crappy beanies.