Grimis
Scrapple



Since: 11.7.02
From: MD

Since last post: 2822 days
Last activity: 1277 days

#1 Posted on | Instant Rating: 7.29
In a certain sense, I guess. But doesn't Canada have enough problems internally?

* * * * * * * * * *
Canada could ditch winter blues by annexing Caribbean paradise
Fri Mar 26, 2:14 AM ET

MONTREAL (AFP) - Ask anyone their image of Canada -- and it's a fair bet that a tropical nirvana shaded by palm trees, with an emerald sea lapping miles of golden sands would be the last thing to come to mind.

That could soon change, if an ambitious project makes the sun-kissed Caribbean islands of Turks and Caicos the eleventh -- and warmest -- province of ice-bound Canada.

Peter Goldring, a Conservative member of parliament from the frigid plains of Alberta, has launched a bid to annex the small tropical archipelago between Haiti and the Bahamas -- which is now a British Crown colony.

His drive is gathering pace, backed up by a petition, a motion in Canada's House of Commons, a proposed parliamentary committee of friendship, an effort to lobby businessmen and a website evoking the joys of "a place in the sun." (www.aplaceinthesun.ca).

Goldring is not the first Canadian politician to launch such a Caribbean crusade.

In 1917, Canadian prime minister Robert Borden had the same idea.

However, it was affordable jet travel in the 1970s and 1980s that carried heat-seeking Canadians to the Caribbean and the annexation idea really take off.

The Turks and Caicos government requested a link-up with Canada in 1987, but a Canadian Foreign Ministry study turned down the idea.

Today, Goldring told AFP, things are different.

In January he met the archipelago's Chief Minister Michael Misick who, he said, was "very interested in discussing with Canada."

Massimo Pacetti, a Liberal member of parliament for Quebec, has joined Goldring's crusade, and said in an interview with CBC Thursday that he had even kicked the idea around with Canadian Prime Minister Paul Martin.

"He told me, 'I am not for it, I am not against it. Give me the facts'."

Goldring says there is a huge upside to his scheme, for both the islands and Canada.

"Canada is a trade country and it came to my mind that there was a market, the islands are a small market but they are the doorway to the Caribbean.

"From there, we could have shipping to Cuba, the Bahamas, even touching the north of South America ... this represents two billion a year in exports for Canada."

And for the islanders, life could be good as Canadians, he said.

"When I was there, I went to a grocery store and I saw rib steak at 16 US dollars a pound ... we have a beef business in difficulty, and our beef is at 14 Canadian a kilo! (10.5 US)," he said.

If the islands did join up with Canada there would be plenty of work to do.

Bridges need to be constructed over shallow straits between islands, as do retirement properties for Canadians desperate to escape their chilly homeland.

Authorities must also build tourist facilities for the nearly half-million Canadian "snow birds" who head south to the Caribbean each year, to escape the winter blues.

Businessmen are also pushing the idea, hoping to make a fast buck as the tourism trade heats up.

But there is still a long way to go.

First Britain needs to give the green light, for one of its final colonies to go its own way.

"It's a little bit like in 1949, when Newfoundland joined Canada," said Goldring.

There will also need to be a referendum in the islands and then negotiations to decide how exactly the tie-up would work.

Goldring wants the islands to elect to become a province of Canada, to avoid any whiff of colonialism.

Then there is the question of racism. How will Canadians feel seeing their tax dollars pumped into the country's new possession?

But Pacetti insisted: "we have 300,000 immigrants a year. It's something we can handle."



---
Promote this thread!
wmatistic
Andouille



Since: 2.2.04
From: Austin, TX

Since last post: 671 days
Last activity: 555 days

#2 Posted on | Instant Rating: 3.65
Hmmm, not shocking considering Turks and Caicos has become a hot spot for vacations and honeymoons the past couple of years. But a lot of that is because it wasn't as visited as the other islands, which is quickly changing.
ScottLadd
Chipolata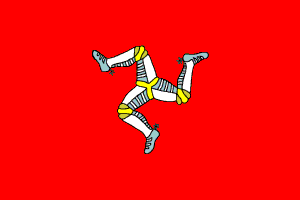 Since: 23.1.04
From: Douglas, Isle Of Man

Since last post: 5165 days
Last activity: 5053 days

#3 Posted on | Instant Rating: 2.22
Well if you want to grab another place why not make it somewhere nice and warm and hot. Britain used to do the same thing, we liked warm places as well but we had bigger sites set than Turks & Caicoss - anyhoo Canada is still part of the Commenwealth that we lead still.
Big Bad
Scrapple



Since: 4.1.02
From: Dorchester, Ontario

Since last post: 36 days
Last activity: 36 days

#4 Posted on | Instant Rating: 5.60
Canada is also currently in a dispute with Denmark over some godforsaken 3 km-by-1 km island up north. To this I say: bring it on, Denmark. If you thought Fortinbras kicked your ass, you ain't even seen that Canadian rage yet, boyee.


---
The Goon
Banger
Moderator



Since: 2.1.02
From: Calgary, Alberta, Canada

Since last post: 135 days
Last activity: 83 days

#5 Posted on | Instant Rating: 8.08
I remember being very excited in 1987 about the potential T&C deal. It's fantastic to hear that there have been talks again(although in very early stages).

I am planning to pack up shop here on the tundra and live my life like Jimmy Buffet/Kenny Chesney on the sunny shores of the Turks & Caicos. I do like both pina coladas and getting caught in the rain.
Grimis
Scrapple



Since: 11.7.02
From: MD

Since last post: 2822 days
Last activity: 1277 days

#6 Posted on | Instant Rating: 7.29
Originally posted by Big Bad

---

Canada is also currently in a dispute with Denmark over some godforsaken 3 km-by-1 km island up north. To this I say: bring it on, Denmark. If you thought Fortinbras kicked your ass, you ain't even seen that Canadian rage yet, boyee.

---
Amazingly, there is an entire article devoted to this...


---
JoshMann
Andouille



Since: 17.11.03
From: Tallahassee, FL

Since last post: 3845 days
Last activity: 3843 days

#7 Posted on | Instant Rating: 4.54
[/man on the street during an episode of CBC'c "Talking To Americans"]

Congratulations, Canada, for finally getting cojones...

...and for finally legalizing VCRs.

[off]

(edited by Blanket Jackson on 29.3.04 0922)

---
In your face, Charlie Murphy