hansen9j
Andouille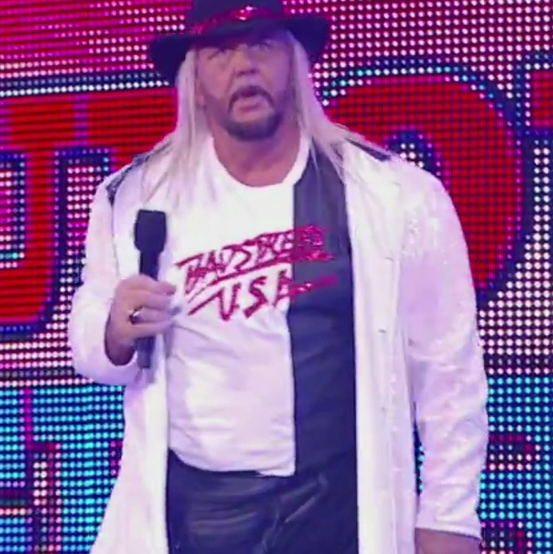 Since: 7.11.02
From: Riderville, SK

Since last post: 2 days
Last activity: 4 hours

#1 Posted on
Hmm... Unless I'm completely blind, nobody seems to have started this yet. I'm normally just a lurker at least when it comes to the Buffy threads (and that's only been for a month or so), but if I at least get the ball rolling, maybe the experts (sincere, not sarcastic) can chime in too.

Well, I forget who said it last week, but they were spot on with their complaint about the guest starring credits at the start. Last week I didn't have a clue who whatever actor the Mayor was is, so that didn't spoil it, but "David Boreanaz" (sp?) was pretty damn obvious. That really pissed me off since they waited so long and treated it as a big surprise. So when Caleb had Buffy basically screwed, it was painfully obvious Angel was going to save her.

I agree with The First for once. What a bitch. She gives Spike all this sweet talk about "you gave me the strength to..." and as soon as she sees Angel, it's pucker up time. Here's hoping Spike merges with the First to be the REAL final end boss, cuz that'll be awesome on SO many levels.

Anya brings the awesome as usual, but I feel she kind of carried Andrew in their scenes, which is as silly as Benoit carrying Eddie Guerrero. That could have been so much more. "Wheelchair fight?" was pretty funny though.

Anyway, those are my thoughts. Anybody got any others to share?


---

Da moon rulz! #1!
Promote this thread!
ges7184
Lap cheong



Since: 7.1.02
From: Birmingham, AL

Since last post: 72 days
Last activity: 60 days

#2 Posted on
Well, since the preview last week showed that Angel would appear, and since all the ads for last week's show also included Angel, it doesn't seem like anyone involved was trying to keep it a surprise, though it would have been a cool one.

I thought that last week's show was much better than the previous effort. Somebody remembered to bring back the humor. I thought that Anya and Andrew had great comedic chemistry. I wished they would have hooked those two together earlier in the season. Wheelchair fights rule!

Also thought that the Dawn scene, where it was going into sappy mode with her reading the letter, Buffy's voiceover, and all the sudden, ZAP!, was funny stuff. Good to see Dawn smarten up. (Now maybe THIS was what the vision of the Summer's mom was refering to. At least this time, Buffy did the actual choosing, and she didn't choose Dawn to fight at her side.)

Back to Anya, better put those odds on her death WAY up (I'm sure they were very high anyway) because there was major league foreshadowing of her death in the Anya/Andrew scenes.

Only one more to go. I've manage to avoid most of the spoilers, so I really don't know what's going to happen. Hopefully they can pay off in a big way (which can be pretty darn tough, I haven't seen a good series finale in a long while).
A Fan
Liverwurst



Since: 3.1.02

Since last post: 4895 days
Last activity: 4895 days

#3 Posted on | Instant Rating: 2.59
It was what it needed to be. The Angel run-in at the end was great as was seeing the Choice Axe of Doom in action. If Spike is going to Angel this fall, I want to see him as the bitter ex-boyfriend wanting to kill Angel. Let him be in the shadows causing Team Angel to fall apart. I think evil Spike will be fun to watch again.

I am looking forward to the final episode just for the body count. I am hoping that Xander does kill Caleb instead of Buffy. Xander needs that job back while everyone eventually jobs to Buffy. I just hope they end it right by having a nice conclusion instead of a huge bang and we don't know who lived ending? I know that will be hella lame.

A Fan- One Day Away.
EddieBurkett
Boudin blanc



Since: 3.1.02
From: GA in person, NJ in heart

Since last post: 41 days
Last activity: 7 hours

#4 Posted on
Its been so long since last week's I've forgotten my intial reactions. I was almost thinking CRZ took the board down just to cut off any season finale talk for the shows he cares little about, but I'm glad its back up in time for tomorrow.

My thoughts during the Anya/Andrew scene were right in line with Ges. It was a cute scene, but the way Anya's been so focused on all the others dying, she's not going to see her own coming. (Especially the way she said that its always a surprise when they die... You KNOW she's going be surprised when it happens.) Conversely, Andrew's so sure he's going to die, that somehow, he'll make it out alive. I wouldn't be surprised after the treatment he's gotten this season if he gets the last line of the show, although I fully expect it to go to one of the original Scoobies.

Angel showing up wasn't a surprise, but I was so into the Buffy/Caleb fight, I had forgotten Angel was due to appear.

Dawn shocking Xander came out of nowhere, which was good. Where did she get the taser from? (Connor?) Still, at least this puts her and Xander back into play for the finale. I'm surprised though, that if Buffy is going to try to get Xander and Dawn out of harms way, that she wouldn't also send Anya and Andrew, given that they are just as mortal and powerless as the other two. Or does this subtly suggest that Buffy doesn't care about Anya and Andrew to the point of letting they die if they so choose? (Then again, aren't the potentials all normal and powerless too?)

Did ANYONE die in the explosion?

Most series finales leave you wondering just how is it going to end. Its odd on Buffy to not only worry about how it will end, but who's going to live. As long as they don't kill too many of the original scoobies (if any), I think that alone should help ensure that this will be a great final episode. (I don't want Xander to die!!! He's been through enough already!)

POSSIBLE SPOILERS BASED ON THE TEASER:



Note: Any questions here are intended to be rhetorical. I'd like to find the answers out tomorrow when the ep airs...

White Willow makes me think that she's going to go all magicky again, and in a *good* way, quite literally. There was a quote of Joss saying, regarding the last episode, expect all your favorite characters to shine, but Willow's shining looks quite literal.

There was a shot of Spike wincing in pain, looking like he got hit by something. Death blow, or mere flesh wound? They wouldn't reveal something like that in the trailer, would they?

I was rather surprised that Buffy finished Caleb off so easily, and it looks like maybe she didn't. That's good, as I agree that Xander needs to kick his ass a bit, although how I don't know.




END POSSIBLE SPOILERS

(edited by EddieBurkett on 19.5.03 2342)

---

Working through my unemployment.
J. Kyle
Banger



Since: 21.2.02
From: The Land of Aloha

Since last post: 28 days
Last activity: 3 days

#5 Posted on | Instant Rating: 4.56
X-E's co-Worst Poster of all time!
Jkyle.com says:
1.Faith these days is just showing why she is a billion times more deserving of the spotlight.

2.SMG=Buffy? I mean, Angel's there for three and a half minutes and Spike gets forgotten? OUCH. Does Joss hate SMG for real? Seriously, I've lost track of all the redeeming qualities of Buffy (not that I haven't been rooting for the second and third string all along).

3.This ain't spoilers, just my notion that it won't be Yoko Factor Revisited next year on Angel, but a REAL Legion of Doom and not a series of cameos by ex villians like we got last year. Spike, Dru, the Beast or Skip, the Mayor, a collection of ex guys.

4.I really wouldn't be surprised if the taser wasn't Xander's own doing, or a certain disowned Watcher AGAIN showing more sense than his slayer.

5.Only casualties in the explosion were no names, I think. Black Sassy SIT was MIA (I think) AND interestingly enough Faith made reference to Chinese Subtitle SIT who most of us thought died at Caleb's hands.

6.Andrew's line, I'm paraphrasing, where he says "I want to die being one of those stupid people trying to do the right thing" and that whole exchange with Anya OWNED this season.



---

"Man shouldn't have to live by carbohydrates alone; complex or otherwise" David Lucas as Spike Spiegal
Hey Burkett, quit friggin appologizin fer bein a Whedon mark.

11/04/02 Bastard of the Day
(Still waiting for the Hyatte/Scotsman Feud)