BrewGuy
Kolbasz




Since: 2.1.02
From: Pickering, Ontario

Since last post: 1827 days
Last activity: 365 days


ICQ:
#1 Posted on
This came out of an interesting discussion over at ITVR, but I thought that it would be better to make it into its own beast and see what people thought.

It seems now, more than ever, people are screaming for things to change over at ol' Titan Towers. Change is good, especially in the wrestling business. In fact, in the wrestling business, change is necessary, or else you'll no longer BE in business. With things being the way they are, perhaps now is the time for WWE to do a little "corporate re-structuring". Hell, big companies do one of those at least once a year, sometimes more. WWE's not huge, but they sure are in the public spotlight, so it is in their best interests to show their stockholders they're doing everything they can to maximize their investment.

With this in mind, here's a few ideas that, if I were running the show, would happen in a WWE Corporate Re-Structuring.

1. Make Raw and SmackDown! two completely seperate subsidiares of WWE.

While the seperate rosters are a start, there is no real illusion that the brands are really seperate. If you officially divide the line between the two and essentially form two seperate companies, you create competition for yourself without having to worry about things getting out of control. I mean, REALLY seperate them. Nobody working on Raw does ANYTHING for SmackDown!, and vice-versa. Seperate writers, seperate TV production, seperate road agents, seperate EVERYTHING. Perhaps Vince could create some sort of bonus plan for the show that has the higher grossing PPV's for the year or something. Each brand could hire their own talent to suit their show, and do their best to get better guys than their 'competition'. In short, each brand would operate COMPLETELY independantly from the other. It would really motivate everybody involved to make their show better than the other show, and the real winners would be us.

2. Create a Raw Champion, a SmackDown! Champion, and a WWE Champion.

This would be a really cool way for the top guys to appear on both shows, and it also be a nod to the good ol' days when the NWA champion would travel to different territories to defend. The WWE Champion would defend at every PPV - one week against the Raw Champion, the next against the SmackDown! Champion. If a new champion is crowned, the old champion takes the old champions place on whatever show. A lot of marquee matches could come around this way, and it would help keep things fresh on the top end of the card. I'm sure people would be interested in seeing Goldberg vs. Brock Lesnar, or Kane vs. Undertaker, or Rob Van Dam vs. Kurt Angle, or Chris Jericho vs. Chris Benoit. TONS of permutations and combinations there alone.

Plus, you could also have Raw and SmackDown! title changes on TV more often, which makes for more interesting TV and helps suspend disbelief for the viewer. Then, when they hear there's going to be a championship match on TV, they're more eager to tune in, because the championship might actually change hands. Nowadays, almost everybody knows that the World/WWE Championships are NOT changing hands on TV. They NEVER do, unless some sort of dire emergency comes up. This way, the WWE Championship would NEVER be contested on TV. Only at PPV's. This would really up the value of the belt in the viewer's eyes.

For WrestleMania, The WWE Champion could 'make his own match', which would allow WWE to create whatever marquee matchup they wanted for their biggest event of the year. It would also keep us guessing as to what the main event would be, and that's a good thing.

3. Talent, Check Your Egos At The Door

If all the top talent would just go out there and perform, and only worry about putting on a good show instead of whether or not a fake title is around your waist, things would improve dramatically. There definately needs to be a more title changes. One person being champion for a full year is REDICULOUS, and I don't really care who that person is - even if Jericho were champion for a year, people would be sick and tired of him holding the belt for that long. It hurts business, and hurts it a lot.

Also, The McMahons have to realize they are NOT the future of their company. They are good for stop-gap situations, and that's it. The OCCASIONAL McMahon involvement is fine, but they have a three-month shelf life as TV personalities at best, then they need to disappear for a while. Getting the same thing over and over and over and over and over again just makes more and more people tune out.

A great example of checking your ego and making entertaining TV came last Sunday with the Angle/Lesnar match. Lesnar was built up so convincingly, EVERYBODY figured that Kurt was doomed at SS. Yet, not only did Kurt win, he MADE BROCK TAP. So, Angle comes out of SS looking stronger than he EVER has, and Lesnar will not lose one OUNCE of heat for taking that loss. In fact, if anything he'll GAIN heat I haven't read the spoilers yet, but this will allow Brock to take his character to the next level, and hopefully we get the beginning of this on this week's show.

It amazes me that WWE still doesn't see how much their crowds appreciate well-constructed matches, and while they cheer for who they like, they appreciate the overall match. We've seen guys like Eddie Guerrero, who are heels, get standing ovations at the end of a match that they LOST because the match was so damn entertaining. It is possible to book an exciting match with almost anybody. EG: The booking of the Taker/A-Train match made a rather forgettable match more entertaining to watch.

4. Push Test


Remember, I'M RUNNING THINGS!

5. Paul Heyman, Creative Director

Paul Heyman is a creative genius. Everybody says he's a creative genius. ECW floruished because of his creative genius. Heyman has proven to WWE officials he is a creative genius. So, instead of Vince not liking what he does, he needs to swallow his pride and make ALL writers report to Heyman, who then reports to Vince. Heyman could nurture writers along and give them good ideas, and he could tell them not to be afraid to bring forth new ideas. Vince may know wrestling, but he's not a writer, and he needs to realize this. Allowing Heyman to guide the writers would guarantee some very interesting storylines. Heyman is able to bring out the best in characters, and usually does not make them resort to things like carrying a humping midget on your leg.

The other part of this is involving the performers in the creative process. Them having input is definately necessary, but the final word should come down from Heyman. If the wrestler has a problem, he should be able to take it up with Heyman, but Heyman should have the final say. This is the ONLY way to really know whether or not is working or not. If a wrestler just came along and said "I'm not doing that", and Heyman changed things, then Heyman isn't doing his job. This goes into the Check The Egos point. I believe that performers can trust Heyman to do what is in their best interests, so there's no need for them to overly worry about "losing their heat", etc. This way, we don't see abominations like Kevin Nash losing in 30 seconds then powerbombing everything in sight to keep whatever heat he thinks he has.

Whatever reason Heyman was taken off the writing team needs to be buried, and WWE MUST harness Heyman's creative genius. He could almost single-handedly turn things around, if they let him.

These points would be an excellent starting place for a much-needed WWE make-over, and the sooner, the better. But, obviously, I haven't thought of everything. What about the tag teams? What about the cruiserweights? In other words, what would YOU do to change things? I'd be most interested in finding out!

(edited by BrewGuy on 27.8.03 1044)
---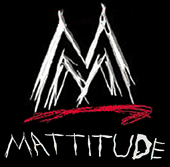 *points to self*
Promote this thread!
tomvejada
Andouille



Since: 2.1.02

Since last post: 5355 days
Last activity: 5355 days

#2 Posted on
Good column, Brew.

I would add that Smackdown should have a segment similar to the Highlight Reel. Those will be the only times in which there will be interviews in the ring. All other time will be devoted to matches. with the exception of backstage interviews.





---

"Oh my God, Brian, there's a message in my Alphabits! It says, 'Oooooo!'" Peter Griffin
"Peter, those are Cheerios." Brian
CANADIAN BULLDOG
Andouille



Since: 5.3.03
From: TORONTO

Since last post: 1827 days
Last activity: 1825 days


ICQ:
#3 Posted on
I really like the idea of separate Raw, SmackDown and World Champions. That definitely could make for a Ric Flair-like situation from the NWA, where the two champions jockey for title shots at him. They tried it for a little while at the beginning of the split, but the obscure 'loser-of-the-title-must-go-back-to-one-specific-brand' rule kind of forced them to give up on it too quickly.

Of course, you DO realize who would make the argument that he should be overall World champion, right? No, not The Rock. No, not Angle. No, not Brock.... yeah... HIM.


---

King Kong Bundy to return? Montreal screwjob really just a work? None of these questions, plus more, in the latest Inside The Ropes!!!
------------------------------------------------------------
The official Online Onslaught Inside The Ropes archive!!!
tomvejada
Andouille



Since: 2.1.02

Since last post: 5355 days
Last activity: 5355 days

#4 Posted on
I was thinking about tag-teams, instead of two tag-teams with titles, how about just one.


---

"Oh my God, Brian, there's a message in my Alphabits! It says, 'Oooooo!'" Peter Griffin
"Peter, those are Cheerios." Brian
Michrome
Head cheese



Since: 2.1.03

Since last post: 5114 days
Last activity: 4180 days

#5 Posted on | Instant Rating: 0.00
If Heyman was really such a genius, ECW would still be in business. Nothing Heyman did from 97-2001 resembled genius, in fact, ECW sucked a lot of the time after the exodus to WCW in 95.
A-MOL
Frankfurter



Since: 26.6.02
From: York, England

Since last post: 5155 days
Last activity: 5097 days

#6 Posted on
Heyman as a booker: good.
Heyman as an accountant: bad.

The problem for him as well was that because of ECW's growing prominence and it's financial instability, anyone who was any cop and over got signed up by the Big Two.


---

...full of energy. Multi-orgasmic, if you will, in a cosmic sort of way."
mskj
Summer sausage



Since: 10.1.02
From: Tennessee

Since last post: 2249 days
Last activity: 2008 days

#7 Posted on
I don't like the three title idea. One major title for each show is enough. A third title, that appeared on both shows, would only devalue the Raw/Smackdown titles. And having one non-McMahon appearing on both shows would really hurt the split.

For all we know Paul Heyman's big idea was to hook up Dawn Marie with Torrie Wilson's dad Al, have Al give intentionaly bad promos, wear his underwear in the ring, marry dawn and die during the honeymoon, after which Torrie and Dawn would do some HLA in a hotel room. I agree that he should be contributing, but who knows what he's come up with so far. He gets credit for all the good stuff, because no one believes Stephanie could ever come up with anything remotely-half-sorta-maybe good. But Smackdown hasn't fallen too much since he was off the team. Eddie and Cena are rising big time, Big Show is stronger than ever, and Angle and Lesnar are in the middle of a well booked storyline.

I like your other ideas, including the pushing of Test.


---

I really can't wait to play Halo 2.
BigVitoMark
Lap cheong



Since: 10.8.02
From: Queen's University, Canada

Since last post: 4659 days
Last activity: 4568 days


ICQ:
#8 Posted on
Originally posted by Michrome

---

If Heyman was really such a genius, ECW would still be in business. Nothing Heyman did from 97-2001 resembled genius, in fact, ECW sucked a lot of the time after the exodus to WCW in 95.

---


It's hard to make any long term plans when all your stars are being stolen by the competition. With no marquee names you can't bring in any money, and with no money you can't keep talent. And I'm sorry, no amount of genius will let a promotion whose top remaining talents are Rhyno, Steve Corino, and Justin Credible survive. Those guys may all be solid midcard contributors but not one of them is made to main event, never mind main event for a company trying to be run nationally.

Heyman did what he could with what he had, but when you have nothing left there's not much you can do. But if you want to question what Heyman really meant to wrestling in ECW, ask yourself how many guys came out of ECW a whole hell of a lot better off than when they went in.
DrOp
Frankfurter



Since: 2.1.02

Since last post: 3516 days
Last activity: 2383 days

#9 Posted on
Pushing Test discredits your entire argument and YOU KNOW IT. ;)


---

And Marking Out
Slashwrestling.com
Wienerville
fuelinjected
Banger



Since: 12.10.02
From: Canada

Since last post: 4543 days
Last activity: 4543 days

#10 Posted on | Instant Rating: 5.15
After watching Test on Heat, I think the guy has finally gotten it.
HMD
Andouille



Since: 8.6.02
From: Canada

Since last post: 378 days
Last activity: 378 days

#11 Posted on
I agree with everything but the creation of new titles. No no no no never notachance aslongasilive absolutelymotherfuckingnot! I never want to see a new title created in WWE as long as I live. They can't do it right, they won't do it right, and they shouldn't even try to do it right, because every knows they can and won't do it right. The floating champ could have worked, but Triple H's ego wouldn't allow it, and now it's too late.

Everything else was bang on.


---

"Whatever I just posted above is what your mother said in bed last night."
EddieBurkett
Boudin blanc



Since: 3.1.02
From: GA in person, NJ in heart

Since last post: 52 days
Last activity: 15 hours

#12 Posted on
If you create two completely separate companies, with two completely independent production staffs, who is responsible for booking the shared WWE title? I guess according to your article, Vince and Heyman would be above the level where the split occurs, and would be responsible for both shows, but doesn't that devalue what you're trying to accomplish by having two separate companies?

Really, its seems the underlying cause behind most of your points (1,3, and 5) is Vince McMahon himself. He doesn't want competition between the two brands, he wants to push his family as big stars, and he marginalizes those who disagree with him. If your corporate restructuring was just one step of removing the McMahons from the equation, I'd think you'll find everything will happen naturally as a result.

Well, except for 4. That you'll have to do yourself.


---

Low tide for the time being.