DJ FrostyFreeze
Scrapple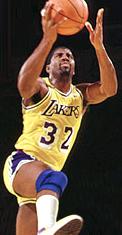 Since: 2.1.02
From: Hawthorne, CA

Since last post: 156 days
Last activity: 3 days

#4 Posted on | Instant Rating: 4.95
Eh, I'm over him already. Good riddance.


---
A Fan
Liverwurst



Since: 3.1.02

Since last post: 4892 days
Last activity: 4892 days

#5 Posted on
Getting rid of Bret was Vince's best move ever! His matches were slow as hell, he would never jobb to anyone except friends and he thought too much of his character and his abilities. "Wrestling with Shadows" didn't make the case that Bret got screwed, but why Vince should have screwed Bret a long time ago.

A Fan- Sadly, Bret's negatives pale in comparision to the NWO that will be entering the WWF soon.
DJ FrostyFreeze
Scrapple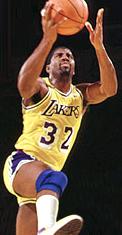 Since: 2.1.02
From: Hawthorne, CA

Since last post: 156 days
Last activity: 3 days

#6 Posted on | Instant Rating: 4.95
All these years later, I'm still trying to figure out why Vince even bothered to sign him to that 20 year deal in the first place, only to cut him loose and tell him to take WCW's offer.

Anybody know how much time passed between the signing on the 20 year deal with Vince and the new deal with WCW?


---
TKL
Cotechino



Since: 14.1.02
From: Hell

Since last post: 5974 days
Last activity: 5973 days

#7 Posted on
Bret Hart is a whiny bitch. Fuck him. My friends and I cheered so hard when Vince "screwed" him.


---

Fuck you and fuck your dog.
dskillz
Landjager



Since: 2.1.02
From: Houston Texas

Since last post: 4535 days
Last activity: 4240 days

#8 Posted on
Bret is bitter and whines more than my 6-year old nephew. I have trouble understanding that 20-year contract too. It just doesn't make too much sense. Not just Bret, but signing anyone to that kind of contract.

Anyway, I look at Bret matches now and I honestly don't see what the big deal is about him. I don't think he is better than Benoit or Angle even. His slow, methodical movements just didn't click with me. I thought he was good though, but not the GOD that he is made out to be.

The thing I don't get is, he left the WWF on bad terms because of not having creative control in how he left. But then he goes to WCW and puts up with that crap? He had enough juice to say no, right? You mean he didn't put creative control in his contract at WCW after what happened with Vince?


---

January 4th 1999 - The day WCW injected itself with 10 gallons of Liquid Anthrax...AKA...The day Hogan "Defeated" Nash to win the WCW title in front of 40,000.
MoeGates
Boudin blanc



Since: 6.1.02
From: Brooklyn, NY

Since last post: 6 days
Last activity: 5 days

#9 Posted on
Bret Hart is like the Mona Lisa. You don't understand what the big deal is until you actually see it, and then you can't take your eyes away.

On paper, Bret's "eh." No really impressive offense, not a great look, a somewhat generic personality (especially in his pre-heel days), and not an great bumper. I also always thought his moves looked kind of sloppy at times (especially his dropkick), definitley not "excellence of execution" style.

But then when you watch one of the guy's matches, you can't stop watching. I watched a match of his vs. freaking Diesel right after I watched an RVD vs. Jerry Lynn match from and ECW tape. During the RVD/Lynn match I paused the tape. I went to the bathroom. I answered the phone while the match was going on. I got up and checked my e-mail during the slow parts. I wasn't bored, but I wasn't enthralled. And these are two of the biggest "showstopper" wrestlers out there wrestling a match that was deemed worthy of being on a compilation tape.

During the Bret/Diesel match I couldn't take my eyes off the screen. I watched spellbound through the whole thing (and this sure isn't due to Diesel). The fanciest move was an ugly-looking through-the-ropes tope by Bret.

Actually, come to think of it I wonder if Bret made his moves look not-so-clean on purpose, to kind of add to the realism of the match.

Anyway, that's the best I can do to explain why I think Bret's one of the great wrestlers of all time.

Moe


---

"Excuse me, do you have any EuroDisney T-Shirts?"
January 2nd, 2002. Paris, France. My proudest moment.

(edited by MoeGates on 17.1.02 1258)
The Squire
Chipolata



Since: 8.1.02
From: Farmingdale, NY

Since last post: 4316 days
Last activity: 4309 days

#10 Posted on
I always liked Bret. I used to get a little soured on his attitude, but the man was a mark for his character and the business. Looking at it from his viewpoint, he's got a right to be pissed. He was continually undermined by the clique, jobbing the belt to Backlund in a 40 minute match, only to be made to look like a jobber when Nash wins the belt from Backlund in 5 Seconds. He's thrown into useless fueds after that to be kept out of the clique's way. He gets the belt back only to have to job it to Shawn. Granted at that point, with all of the contract negotiations, Bret wasn't being too professional since he was worried about being jobbed further and wanted his stock to remain high so he took a 6 month sabbatical. McMahon promises him the world only to change gears on him and eventually tell him that he has to break their agreement. Then he gets screwed out of the title. Which, in retrospect, is hard to agree with either side's point of view. Bret believed that Bischoff wouldn't announce him coming to WCW the next day, but Vince couldn't trust Bischoff and wound up having to betray Bret's trust in order to hold up his company. Honestly though, seeing as how the state of Kayfabe is what it is today, would Bret jobbing the belt on Monday really been such a big deal? I do think Bret wanting to go out as a hero in the WWF was a bit too egotistical and ignorant on his part, considering that he was a hated heel at the time and the crowd may have been just as apt to boo him than cheer him, especially since he was leaving for the competition. This is followed by his brother dying, his career being suddenly abbreviated as soon as WCW was finally using him right and ALOT of turmoil in his family. The man definitely has a right to bitch if he wants.

As for his wrestling ability, like I said, I've always been a fan. No matter where he was. What made me truly realize his greatness was watching him drag a good match out of a crippled Roddy Piper on Nitro in Feb. of 99 and then the following week even get an amusing, watchable squash out of some dick from Mad TV. After that I really began to pay alot closer attention to what he was doing in there. It's not so much what Bret does as how he puts it all together. He doesn't have the biggest moveset (see the 5 moves of doom) but it's how he pulls the whole thing together, made his opponent look great and try to tell a story in the match. Best there is, best there was, best there ever will be? Certainly one of them.



---

They gotta bring these back!!!:
"talk to the hand because the man don't understand." - "The Crippler" Chris Benoit
"...and that is the LAST WORD." - "The Big Nasty" Paul Wight
and of course: "Don't hate the playa...HATE THE GAME~!" - WCW World Champion Booker T
cfgb
Bierwurst



Since: 2.1.02
From: Ottawa, Ontario

Since last post: 274 days
Last activity: 5 days

#11 Posted on | Instant Rating: 7.87
Everyone who sits back calling Bret names for the way he's reacted needs to step back and look at things from his perspective.

His livelihood was taken away. The WWF meant the world to him and his wrestling career. It's where he wanted to spend the rest of his life. He was told he couldn't stay there any longer - and then in wanting to leave with his head up got that part screwed. I truly believe Bret cared deeply about his WWF legacy, and when the WWF went to destroy that it killed him inside.

Next up, his brother and mother, arguably the glue of the Hart family, have passed away. The family has been ripped to shreds.

His career was ended not on an up, but on a down when Goldberg gave him a concussion.

It all depends who you are. This man's LIFE was professional wrestling, and it simply never got the chance to give back to Bret before it was over. I assume THAT'S what hurts - though I don't know him personally. None of us do. We can't call him a whiner because we can't feel what he feels day in and day out.


---


Contact cfgb
Visit my homepage
Net Hack Slasher
Banger



Since: 6.1.02
From: Outer reaches of your mind

Since last post: 4925 days
Last activity: 3345 days

#12 Posted on
Ohh I was such a big Bret guy, but I truly think he forgot all about what's real and whats not. I'm in Canada as well and it became so sad him going through the media trying to convince how awful a person like McMahon is.

He would go around talk about how wrestlers are treated like circus animals, and how after they are done. Vince would take them out back and shot them.. And I'm thinking is her comparing himself to a stupid elephant that can't think or leave when he wants?.. And coming from a guy who lives in a huge mansion in the hills of Alberta and if he was smart with his could take care of his family, what's with all the bitching.

You had to hear his retirment interview on a wrestling radio show here. The word pathetic, he went on saying "Oh I doubt anyone will ever be as good as I am, there none right now" great Bret, that's the way of gettig you fellow wrestling mates over.. Hell even the Shawn Michaels who every "insider" says is a jerk but guys over like the Hardyz/Benoit etc. in his Excess interview.




dMp
Knackwurst



Since: 4.1.02
From: The Hague, Netherlands (Europe)

Since last post: 2 days
Last activity: 3 hours

#13 Posted on

I fully agree with Moe, Squire and cfgb, Bret has to be looked at from a different perspective.
Sure, his character and antics especially after the screwjob have gone downhill fast, but the man could perform.

In the ring he never was flashy, doing things for the sake of the show, everything had a purpose. The moves of doom were always a perfect build up..You knew that after this move it all was gonna lead up to the Sharpshooter..

Even against duds like Luger he had decent matches just because the story told was so convincing. Bret also showed the point JR always wants to make (when discussing the Hardyz or RVD) You do not have to kill yourself or jump off the top rope to get over.

Bret Hart will always be one of the best to enter the ring.
The bitter shadow of himself he became in WCW and later after he was literally kicked out of wcw (and his passion, his life etc) is someone I'd rather forget. However, I see his point..

You know, a few years ago WCW came to Germany and Bret was there (doing the speech that he wished he could have his final match in ) He got the biggest pop of the night. Just because he IS Bret and he did deserve it.



---
Imagine this is some funny signature. Then I will imagine you compliment me on it.
Heinz Muleman
Cotto



Since: 2.1.02
From: The Jersey Shore

Since last post: 5902 days
Last activity: 5874 days

#14 Posted on
I feel bad for Bret because of the way that Owen died, but I think that incident kind of shows how out of it Bret really is. He blames Vince for *killing* Owen. I don't think I've heard him use the WWF's decision to continue the PPV as his argument. Vince didn't push Owen, it was a freak accident. The real issue (as I (and most others) see it) is: why did they continue the show? Bret has outright called Vince a "killer," but it seems like his ill feelings are more the after-taste of Montreal. I'm not accusing Bret of not caring about Owen, I'm just questioning his logic there.


---



--Try it, it's like kissing a peanut!
Kawshen
Liverwurst



Since: 2.1.02
From: Bronx, NY

Since last post: 3294 days
Last activity: 1554 days

#15 Posted on
As a wrestler he's one of the best ever - it was markout city when he beat Ric Flair for the WWF World Title back in '92.

But... as a person... the guy's pretty nuts and is kind of an egomaniac. The guy's been ranting and complaining about Vince McMahon nd the Survivor Series Screwjob for the past 4 years. It's a shame that it took a kick in the head from Bill Goldberg to end his career - but I doubt he would've been around much anyway.


---
~kawshen~
Fear THE HAND~! of the Bookerman.... SUCKA!
dMp
Knackwurst



Since: 4.1.02
From: The Hague, Netherlands (Europe)

Since last post: 2 days
Last activity: 3 hours

#16 Posted on
You had to hear his retirment interview on a wrestling radio show here. The word pathetic, he went on saying "Oh I doubt anyone will ever be as good as I am, there none right now" great Bret, that's the way of gettig you fellow wrestling mates over.. Hell even the Shawn Michaels who every "insider" says is a jerk but guys over like the Hardyz/Benoit etc. in his Excess interview.


That sounds like Bret these days alright.
However, remember HBK was on WWF tv, which kinda makes it hard for him to say he doesn't like anybody these days. Who knows what he really thinks about the current wwf roster?



---

Imagine this is some funny signature. Then I will imagine you compliment me on it.

(edited by dMp on 17.1.02 1647)
A Fan
Liverwurst



Since: 3.1.02

Since last post: 4892 days
Last activity: 4892 days

#17 Posted on
This goes to Heinz. As far as continuing the show, the reason that has been stated before and I use to back it up, no one knew he was dead. The officals at the ring thought at worst, he was going to be paralyzed. Owen was talking and seemed to be shock. It wasn't like he hit the ring and died. Thats why I think Vince continued the show. Of course, people will say Vince did so, he didn't have to refund the money. I disagree, I just think Vince wanted the show to go, because no one really knew the extent of Owen's injuries.

A Fan- It was just a bad incident.
SerWolfe
Landjager



Since: 11.1.02
From: st louis

Since last post: 5548 days
Last activity: 5548 days

#18 Posted on
i think we all have had situations happen where we have been bitter about it for a long long time.... his situation and bitterness are just a bit more public... how he feels and how he acts now has nothing to do with what he took to the ring and how he performed... his ring ability carried his argument about being the best.. and i dont think many wrestlers would argue with that.


---

I AM THE BEST there is, was and ever will be!!!! Dont you wish that you were me??? no?.... i've got two words for ya!
BenoitFan7
Chorizo



Since: 7.1.02

Since last post: 5963 days
Last activity: 5937 days

#19 Posted on
Bret Hart was brilliant. His 'slow methodical movements' were part of the genius of his style and character. He was conservative in how he dealt with his opponent, yet definitely not a lazy worker. He rarely ran around doing stupid high-risk moves that could turn the match against him if 'missed'. He was the thinking man's wrestler in many ways. What he lacked in athletic ability (not much by the average man's standards) he made up for in his story-telling ability. I'll take a guy like that over a dozen 'perfect athletes' who struggle to tell a story in the ring.

He was fun to watch, especially as a heel in WCW in early 1999 during his US Title reign. (One of the majorly screwed up things WCW was doing at that time, btw, was keeping Bret off of PPV for months even during his reign - I don't think he had a single PPV match during his US title reign in 1999, and yet they were using that time for crapfest matches like Vincent vs. Stevie Ray to support the NWO split angle). I remember his match with the fat "comedian" Will Sasso. Most people remember that match, if at all, for another non-wrestler stinking it up in the ring. I remember it for a display of Bret's true brilliance that it wasn't -***** but actually kinda fun to watch him pound this fat slug into the ground and have his way with him (oink like a pig, boy).

Uh, anyway... yeah, Bret Hart was a great wrestler.
ekedolphin
Scrapple



Since: 12.1.02
From: Indianapolis, IN; now residing in Suffolk, VA

Since last post: 8 days
Last activity: 19 hours

#20 Posted on
As a technical wrestler, Bret Hart was good... but I'm not convinced that he's as good as Benoit, Angle or Storm.

As a person, well... he's been out to lunch for over four years now, clearly. He's still bitching about never having lost the WWF Title and never having lost the WCW Title. He's even insinuating that Chris Benoit, of all people, is a jerk for accepting the World Title match at Souled Out 2000 (never mind that Benoit didn't want the title, because he was going to leave).

He continues to blame Vince for Owen's murder. I don't buy it, and neither should you. Vince is an egomaniac, and a schemer who would run an angle in which Stephanie was giving Val Venis hummers if he thought it'd make him money.

But he's no killer. Period.

All in all, I think that Bret Hart has simply gone insane. He's become paranoid and delusional. And frankly, if I never saw him in the ring again, I wouldn't complain. There are people who have better attitudes and can put on better matches than Bret.


---

"Bow-wow-wow, yippee-yo-yippee-yay, Oil of Olay all day, every day!"

--Disco Inferno, mocking Konnan's rap song

For the best in e-wrestling visit New Era Wrestling.
Pages: 1 2 Next