Texas Kelly
Lap cheong



Since: 3.1.02
From: FOREST HILLS CONTROLS THE UNIVERSE

Since last post: 234 days
Last activity: 52 days


ICQ:
#22 Posted on | Instant Rating: 3.04
Ladies and gentlemen, the following public service message is brought to you by your friends from D-Generation X, who would like to remind each and every one of you that if you're not down with that, we've got two words for you...
---

Kane vs. Undertaker: Kane retains. From the beginning, the only reason in my mind to have this feud was for Kane to definitively beat his "brother" for the first time in thirteen years. They've done an excellent job following through on that until now, and it would be a shame if they got timid at the last second. It also helps that, as others have pointed out, they've built up two babyface rivals for Kane well (Big Show & Edge), and there's no one of equivalent stature on the other side for UT (and no, Swagger doesn't count). Yes, this means that UT will miss Survivor Series leading up to his WM "resurrection", but at the end of the day it's better off for all parties involved that it be done that way.

Orton vs. Barrett: Orton retains. Agreed with all those saying that this is where Cena "screws" Barrett after weeks of humiliation but makes it look legitimate enough that he won't end up being fired, even though they'll stretch it out for a couple of weeks to make it look that way. (They do "have" to run a scene in the angle where Cena single-handedly wins a Survivor Rules match for the Nexus, after all.) In any case, though, there's no way you can put the title on Barrett because that would pretty much put a brick wall in front of the forward progress of the Miz - the belt needs to move to him sometime in the next couple of months, and I don't see how that happens with Barrett as champion.

Team RAW vs. Team Smackdown: Team Smackdown. All the pre-PPV booking hints at the obvious result of Team RAW winning, but I think they pull the swerve. Two major reasons for this: 1) They've gone out of their way to state that Smackdown is supposed to be on "equal" footing with RAW now thanks to the Syfy move, and having Smackdown retain the cup would be a good way to reinforce it since RAW is still the "A" show in Joe Fan's eyes; 2) With CM Punk continuing to be held down for God knows what reason, Smackdown actually has the advantage in star power thanks to Big Show & Edge (and Rey as well, but the first two are the critical figures), and those two need to be kept strong so that they continue to appear as legitimate threats to Kane after Kane retains his title. (Miz will be fine as long as Orton continues to be the opening to his rise to the main event.)

To balance this out, I'll pick the RAW peeps in the undercard title matches: Bryan and Natalya. This way, RAW can claim a partial victory (since they'll have won more interpromotional matches on the show even if Smackdown takes the big one) and it keeps (in the case of Bryan) and moves (in the case of Natalya) the belts where they should be. I doubt the blossoming issues between the Hart Dynasty's male members play a role in the women's match, and I'd be sure about that even if it wasn't apparent that they have no clue where they're going with that just yet. As far as Bryan goes, he could use the win more, period, that's it.


---
read a bunch of incoherent nonsense
now 52% more incoherent!
smark/net attack Advisory System Status is: Elevated
(Holds; June 18, 2006)
While the switch from Cena to RVD should alleviate some complaints, the inevitability of the belt's return to Cena (note where Summerslam is this year) and the poor initial showing by the new ECW are enough to keep the indicator where it is for now. The pieces are in place, though, especially on RAW, for improvements to be made to the IWC's psyche in the near future.
Praline
Linguica



Since: 14.7.08
From: Ottawa ON

Since last post: 457 days
Last activity: 7 days

#23 Posted on
Team Smackdown
Kane
Orton
Laycool
Ziggler

only fie matches?
Torchslasher
Knackwurst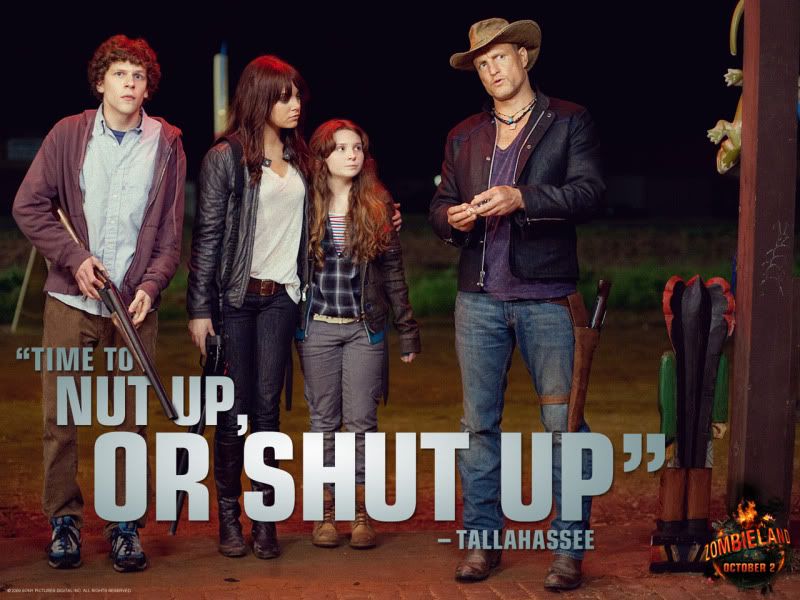 Since: 17.1.02
From: New F'n Jersey

Since last post: 74 days
Last activity: 74 days

#24 Posted on | Instant Rating: 3.86
Team Raw
Undertaker
Barrett, probably by DQ
Laycool
Daniel Bryan after Kaitlyn and/or Vicki interference backfires


---

"Put on your helmets, we'll be reaching speeds of 3!"
"It was nice of you to give that dead woman another chance."
"All right, look alive everybody...oh sorry Susan."- MST3K: Space Mutiny
Click Here (myspace.com)
RecklessEric
Head cheese



Since: 23.1.02
From: Maine

Since last post: 153 days
Last activity: 153 days

#25 Posted on | Instant Rating: 5.00
Team Smackdown
LayCool
Daniel Bryan
Kane-is it time for another Taker sabbatical?
Orton- that title is too fresh on him.


---

2009-10 Fantasy Football Champion (Wienerville Sloppy Seconds)



2009-10 Fantasy Football Champion (Wienerville War Room)



Dead Last (Wiener Bowl III)
InVerse
Boudin blanc



Since: 26.8.02

Since last post: 8 days
Last activity: 20 hours

#26 Posted on | Instant Rating: 4.35
Random Fact: This will be the first WWE PPV without a John Cena match in almost exactly two years. The last Cena-free PPV was Cyber Sunday 2008. Cena was injured at that juncture, following his match with Batista at Summerslam two months prior.


Team Raw vs. Team Smackdown for Bragging Rights

Miz abandons the team early on (faking injury, possibly) thus saving himself for a possible Money in the Bank cash-in later in the show and also giving himself an out, claiming that he never got eliminated. However, when Raw is clearly in the lead toward the end, he returns to claim the glory.


Randy Orton vs. Wade Barrett, WWE Championship Match

Cena takes out Orton but does it ambiguously. The next night on Raw, Cena claims that after everything Orton has done to him over the years, it was justified payback, leaving it questionable as to whether it was a heel turn or just a personal issue. Orton gets his rematch on Raw, which he loses thanks to Nexus, and then focuses on Cena for the next couple of PPVs, effectively removing Orton *and* Cena from the title picture temporarily.


Kane vs. The Undertaker, World Heavyweight Championship

Taker wins clean. Kane retires.


Daniel Bryan vs. Dolph Ziggler

Bryan makes Ziggler tap out in about five minutes. As crappily as they've treated Bryan, they've treated Ziggler at least as bad, and he's a homegrown boy.


Layla vs. Natalya

Natalya makes Layla tap out by Vickie declares that since LayCool became co-Undefined Divas Champions in a handicap match, you have to beat both of them to win the title. Michelle McCool then catches Natalya with a sneak attack kick and pins her for the win. (Yes, I've used this finish in my predictions before but I truly believe they're going to use it at some point.)


Goldust vs. Ted Dibiase

Goldust hits the Final Cut after Maryseference is stopped by Aksana, distracting Dibiase, leading to Maryse attempting to wreck the wedding.

(edited by InVerse on 24.10.10 1634)
redsoxnation
Scrapple



Since: 24.7.02

Since last post: 1789 days
Last activity: 1789 days

#27 Posted on | Instant Rating: 5.91
Team Smackdown
Bryan
Laycool
Orton via DQ as Cena follows orders, but does it in such a manner that the ref sees it. Cena's Nexus armband falls off right next to a knocked out ref who sees it as he is between counting 2 and 3 on a fallen Orton.
Taker wins in a double (or would it be triple?) turn as Paul Bearer turns on Kane as this was Taker's dastardly plan all along. Kane then comes back in his original form at the Rumble. Either way, can't see Taker off TV during the 1st rating period on the new network.
Tribal Prophet
Andouille



Since: 9.1.02
From: Winnipeg, MB, Canada

Since last post: 802 days
Last activity: 62 days

#28 Posted on | Instant Rating: 5.33
Randy Orton vs. Wade Barrett, WWE Championship Match

Randy Orton keeps his belt. John Cena tries to "help" but does one of those spots where "the manager goes to trip someone without looking but trips his own guy" type deals.


Kane vs. The Undertaker, World Heavyweight Championship, Buried Alive Match

After watching Smackdown's ending, Kane wins.


Team Raw vs. Team Smackdown, Bragging Rights Tag Match

I'm going with Smackdown winning, just for the WWE to try once again to convince people that Smackdown (now on their new station, if you haven't heard Cole mention it a few thousand times before) is a brand worth watching.


Daniel Bryan vs. Dolph Ziggler, IC Champion vs. US Champion

Bryan wins, Ziggles has had the IC belt too long by WWE standards.


LayCool vs. Natalya, Divas Championship Match

LayCool win, so that there's no one left on the roster they haven't beat.
Ecks
Boerewors



Since: 18.7.02
From: Canada

Since last post: 158 days
Last activity: 158 days

#29 Posted on | Instant Rating: 4.89
Orton
Kane
Smackdown
Ziggler
Natalya
Galidor
Boerewors



Since: 15.7.02

Since last post: 1507 days
Last activity: 515 days

#30 Posted on | Instant Rating: 2.14
Randy Orton vs. Wade Barrett, WWE Championship Match: Orton needs to win this here, With Survivor Series upcoming, we cant have the leader of Nexus have a title.
However, post match, Cena beats the holy hell out of orton, and Miz becomes the new Champ

Kane vs. The Undertaker, World Heavyweight Championship, Buried Alive Match:

Kane retains, Taker vanishes till rumble

Team Raw vs. Team Smackdown, Bragging Rights Tag Match: Raw wins this match, after Big Show betrays smackdown

Daniel Bryan vs. Dolph Ziggler, IC Champion vs. US Champion: Bryan wins, with help from Vicki

LayCool vs. Natalya, Divas Championship Match: Laycool retains

Ted DiBiase vs. Goldust: Ted wins match, Goldy keeps the belt.
crapshootdan
Longanisa



Since: 5.7.05
From: London, England

Since last post: 2216 days
Last activity: 1137 days

#31 Posted on | Instant Rating: 0.88
Randy Orton vs. Wade Barrett - Barrett

Kane vs. The Undertaker - Kane

Team Raw vs. Team Smackdown - Raw

Daniel Bryan vs. Dolph Ziggler - Bryan

LayCool vs. Natalya - Natalya

Ted DiBiase vs. Goldust - Goldust
Pages: Prev 1 2