BigDaddyLoco
Scrapple



Since: 2.1.02

Since last post: 60 days
Last activity: 59 days

#1 Posted on
What's going on with The Rock in Main Events at major pay per views? He's been turned on twice by the fans (Wreslemania,SS) now. This makes no sense to me because you can't be anymore face than the Rock has been the last couple months. Is it a lack of good heel build up? The Rock is the most popular man in the business, and don't tell me you turn him heel because everyone will turn around and cheer for the man.


---
Promote this thread!
Freeway
Scrapple



Since: 3.1.02
From: Calgary

Since last post: 1851 days
Last activity: 1538 days

#2 Posted on
FACT: Everyone loves Hulk Hogan. Everyone. My mom, your dog, the guy down the street...EVERYONE.

FACT: Nassau crowd HATED THe Rock for some reason. WHY? WHY, GOD? WHY??

I am unsure as to why, but I am sure that possibly a Wiener who was in attendance could and eventually will shed some light on the subject.


---

"That's what the Internet is for, slandering others anonymously" Banky Edwards (Jason Lee), Jay & Silent Bob Strike Back

"Smile." Maguire (Jude Law), Road to Perdition

"You can't fight in here, this is the War Room!" The President (Peter Sellers), Dr. Strangelove or How I Learned To Stop Worrying And Love the Bomb
WhoBettahThanDeion
Bockwurst



Since: 4.1.02

Since last post: 5930 days
Last activity: 5766 days

#3 Posted on
My guess? It's Rocky Maivia syndorme all over again. He's too pure, gets too much tv time and, right now, is too much comedy (not acase of the syndrome). The fans knew he wa leaving, and I'm guessing it was a case of the vocal few affecting the 'tweeners to take a side (or men vs. women and children if you were). I loved it. Rock rolled with the heat perfectly.


---

The REAL question is, "Who Bettah Than Cory Dillon"!?
BoromirMark
Potato korv



Since: 8.5.02
From: Milan-Ann Arbor, MI

Since last post: 1373 days
Last activity: 1373 days

#4 Posted on
How about, he's THE ROCK!!! His entire character is a walking heel, for chrissakes, and for once the crowd stood up to this mainstream bullcrap, cheering this unfunny goon, and started booing. Nassau RULES.
Swordsman Yen
Frankfurter



Since: 16.2.02
From: Shaolin

Since last post: 5483 days
Last activity: 5466 days

#5 Posted on | Instant Rating: 10.00
From the desk of Swordsman Yen
But when they turned The Rock heel before, he got cheers. There's no figuring wrestling fans. :)


---
BoromirMark
Potato korv



Since: 8.5.02
From: Milan-Ann Arbor, MI

Since last post: 1373 days
Last activity: 1373 days

#6 Posted on
Apparently not, no. But thank god it appears that they are beginning to come to their senses once more. I was digging those "Lets Go Les-Nar" chants, and ESPECIALLY loving the Rocky Sucks. :D
Davros
Blutwurst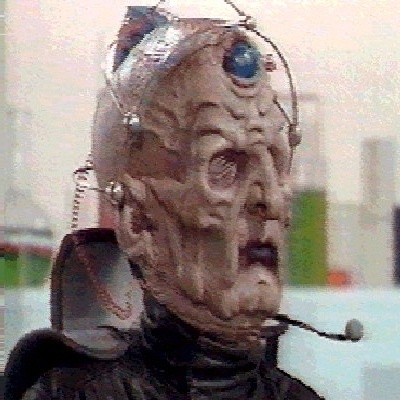 Since: 22.8.02
From: Between thought and Reality, TZ

Since last post: 4204 days
Last activity: 4199 days

#7 Posted on
Let me just say, when Rock can turn heel in the match, and then get the crowd to turn on Brock, only to have them turn on him again is in-ring genius. Say what you like, but the Rock is one of a kind. I think anyone-- ANYONE who says Rocky's not one of the very best, they're outta their minds. He is the shit, and boy, didn't that match feel like Bret and Stone Cold at WM13 at moments? Hats off to both guys.


---

Now, the Daleks shall become-- the lords of TIME!
deadbeater
Morcilla



Since: 12.2.02
From: Parts unknown

Since last post: 5917 days
Last activity: 5917 days

#8 Posted on
Rock is a very strong heel-type character that gets cheers, which means that when he becomes a full-fledged heel, he gets cheered some more and he will have to say "This is not 'sing along with the Rock'".

ECW influence.


---

"Business has just picked up" says JR. Then right on cue, Molly enters the arena! Never was JR any better in introducing someone. --Raw 7/15

You want the title? Keep your clothes on!!!
RKMtwin
Boudin rouge



Since: 1.3.02
From: Denver, Colorado

Since last post: 3729 days
Last activity: 3172 days

#9 Posted on
You know, I'll laugh once Rock turns into a full-fledged heel again, because the very same folks who all booed him tonight will be the same folks who'll claim they didn't at this edition of SummerSlam.

If you smell... what the Rock... is cookin'...




EDIT: cleaned up some grammatical errors. My bad.

(edited by RKMtwin on 25.8.02 2019)

---

David Crockett sez it best, folks: "Look at 'im, Tony! Look at 'im!"
asteroidboy
Andouille



Since: 22.1.02
From: Texas

Since last post: 2975 days
Last activity: 179 days

#10 Posted on
Bah. The Nassau fans can go to hell. I'm sure they thought they were being cool and different, but they booed one of the greatest entertainers ever. For no reason. They'll be begging for the Rock after next month's Brock/Undertaker main event.


---
"My brother saw the Undertaker walking through an airport." - Rex

"Was he no-selling?" - Me
Rush4Life
Kolbasz



Since: 2.1.02
From: Tacoma, WA

Since last post: 304 days
Last activity: 155 days

#11 Posted on
I, for one, would love to see a heel Rock. It was cool to see how much of an ass he could be especially with Mick. Some good stuff there. But I doubt that will happen. It will end up being like some nWo type of thing years from now. He has what Hogan had in the 80's. It would be cool to see though.


---

Rush4Life

"I believed what I was told, I thought it was a good life, I thought I was happy. Then I found something that changed it all...." -Anonymous, 2112
Kinsman
Chaurice



Since: 6.5.02

Since last post: 5986 days
Last activity: 5911 days

#12 Posted on
I think the reason they booed Rock was something simple; they were excited by the possibility of change.
BoromirMark
Potato korv



Since: 8.5.02
From: Milan-Ann Arbor, MI

Since last post: 1373 days
Last activity: 1373 days

#13 Posted on
They booed the Rock because the Rock is a HEEL CHARACTER, and an immature unfunny one at that. If you idiotic Rock marks'd get your heads outta his ass and take a look at something called 'reality', maybe you'd realize that just like Nassau did tonight. God that crowd was ON, and ruled.
RKMtwin
Boudin rouge



Since: 1.3.02
From: Denver, Colorado

Since last post: 3729 days
Last activity: 3172 days

#14 Posted on
Yeah, I guess the Nassau crowd was on, and I felt that Christian made that point BEAUTIFULLY in his pre-match diatribe. HA HA HA!

Oh, and while we all have our favorites and people we dislike, I think it's a bit misplaced to refer to a wrestlers' marks as 'idiotic'. Hell, I can say the same thing about Brock fans, but I know it's not true.

Rock haters-- don't cheer for Rock when he comes back, cuz you all know you'll want to, considering y'all are cheering Brock right now and will eventually bemoan him months down the line. Admit it! ;)


---

David Crockett sez it best, folks: "Look at 'im, Tony! Look at 'im!"
Phantom
Frankfurter



Since: 17.3.02

Since last post: 3921 days
Last activity: 3897 days

#15 Posted on
Rock is a damned good babyface. He has some of the best facial expressions in the biz, he can sell anything, he can be sympathetic, and most importantly, he lets the heels go over. When Jericho needed a big win to cement himself at the main event, Rock did the job. When Kurt Angle won his first WWF championship, Rock did the job. When Benoit made the jump to Smackdown and they needed to put over how painful the Crossface was, Rock did the job (which is more than that no-selling RVD can say). And when they decided to pull the trigger on Project Lesnar... Rock did the job.

I see people who say, "They should turn the Rock heel. As good as he is as a babyface, he was so much better as a heel," I say: BAH. Almost everyone in the WWE right now works better as a heel, but quality babyfaces are in few and short supply. Booker T and RVD are among the few natural babyfaces in the company -- they work much better as faces than they do as heels. Everyone else could either go both ways, or are just plain better at drawing boos than cheers.

(edited by Phantom on 25.8.02 2231)
A Fan
Liverwurst



Since: 3.1.02

Since last post: 5103 days
Last activity: 5103 days

#16 Posted on
Oh, the Long Island was on tonight, on the way to doing THE STUPIDEST THING I HAVE EVER SEEN FROM A CROWD!!!!!!!


Granted, the HBK/HHH was emotional matches of the year, but it really is no way the crowd should boo for Rock. The same Rock who two months ago, got a plane and came to help the WWE out when Austin. The same Rock who cut one of the most amazing promos of the year which helped the transition, we see today. The same Rock, everyone was jumping up to joy when he came, EACH EVERYONE DID IT, because I saw those posts here. It was the same Rock who went out and carried Brock, thats right he carried Brock, through that match even though it should have been in the worst matches of the year. The same Rock who has busted his ass to make this a great mini-run and put a Goldberg wannabe like Brock over.

It is also the same fans that I sat next to that during Wrestlemania at WWF New York who cheered Hogan. The white fans who sat in the nice comfortable seats and pretended it was 1985 again. The fans booing tonight weren't the fans I saw at WWF New York in the general admission standing the entire night cheering for the Rock to win. Those fans weren't white.

A Fan- I'm white and I see a bit of racisim not from the WWF, but from the fans.
Gavarms
Weisswurst



Since: 26.8.02
From: London,England

Since last post: 5954 days
Last activity: 5953 days

#17 Posted on
Man. Haven't posted here in months. Personally I thought it was a great PPV.

Now onto this Rock thing. I don't know if it was racism or not but if the crowd wants to boo Rock then that's upto them. I'm black myself and can say there are many black friends of mine who don't like the rock "character"
but like Dwayne Johnson just because of his willingness to put others over without creating a fuss and his contributions outside of the ring. Check WWE.com ("Rock touches hearts after SmackDown! concludes")for what he did for that boy Mitchell after last weeks Smackdown!

But you have got to remember that he has been a face for upto 3 years now so of course some people will get sick of his character. Also as has been said before "The Rock" character is really a heel at heart that was turned face by the exact type of people that booed him tonight.

Now I think they should play along with this and have the Rock cut a promo on Raw saying that the fans booing him at Wrestlemania and tonight are the reasons why he is going Hollywood. He is sick of busting his arse in the ring and not running away like Austin and still getting heat from the fans. He should also mention that instead of killing his body in the ring he could be earning more $$$ in one movie than a whole year wrestling infront of unappreciative fans.

The only problem I see is that those same fans who booed him tonight will cheer him again if he does turn heel. Also leading upto the PPV, The Rock was hardly getting any heat from the crowd unlike the buildup to WM this and last year. But I think they should just roll with it for now and see how it goes. But with a couple of his great heel promos that shouldn't be a problem.


---

A Super Monkey Ball Freak!!
Kawshen
Liverwurst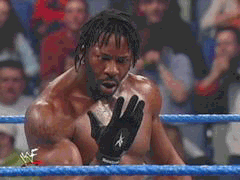 Since: 2.1.02
From: Bronx, NY

Since last post: 3504 days
Last activity: 1764 days

#18 Posted on
Just to add to this thread, I saw this at the Torch:

The biggest story for me was the crowd's turn on the Rock, Again! Now, if you were the Rock, and you are using your few weeks off to help save the company, would you want to put up with this crap. The crowd turned on him against Austin at Wrestlemania X-7, Wrestlemania X-8 with Hogan, recently on Raw with Flair, and now again with Lesnar. The Rock doesn't need to come back to WWE. He's doing the company and us, the fans, a favor and this is how we say thanks? The Rock should do himself a favor and go sell out and stay in the movie business, away from the WWE for years, because we do not deserve him.


---

PalpatineW
Lap cheong



Since: 2.1.02
From: Getting Rowdy

Since last post: 4376 days
Last activity: 4218 days

#19 Posted on | Instant Rating: 5.44
Racism? Good grief. I won't even touch that. Anyone stop to think that maybe they just booed him because he's probably leaving? Everyone I watched with felt a Brock victory was inevitable, so Rock could go film a movie. It's possible the fans resent this. Go read some live reports of the show. Reportedly, fans at one point were singing "Na na, hey hey, good-bye." People get territorial and stupid about their sports teams/favorite wrestlers/what have you. To some people, he could be a sell-out. (Not to me, but perhaps to some). Before we start shouting about the sky falling, let's make sure we've considered more than one possible explanation.

But, uh, HBK/HHH was amazing. Utterly incredible. I have not been that interesting in the WWE, period, for months. HBK is the friggin' man. (And I may be forced to give some grudging respect to HHH).


---

Using a key to gouge expletives on another's vehicle is a sign of trust and friendship.
mskj
Summer sausage



Since: 10.1.02
From: Tennessee

Since last post: 2514 days
Last activity: 2273 days

#20 Posted on
The crowd was just wrong all night. The Angle/Rey match was either split, or leaning towards Angle. The "Let's go Angle" chant was huge. And no one can tell me Kurt Angle is just a natural babyface who only idiot marks boo. The crowd was strange. That said, the crowd should boo whoever the hell they want.
Pages: 1 2 3 Next