hansen9j
Andouille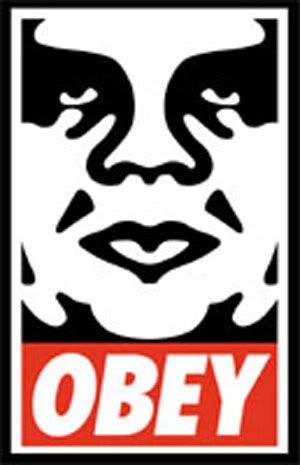 Since: 7.11.02
From: Riderville, SK

Since last post: 4 days
Last activity: 5 hours

#1 Posted on | Instant Rating: 7.89
The Milwaukee Journal Sentinel is reporting (and Wrestling Observer is confirming) that Bob Uecker will be inducted in the Hall of Fame.

Meltzer says there are three names left including Uecker, with one to be Stu Hart. He also mentioned in this week's newsletter that the two non-Hart names would not be expected. I'd say Uecker qualifies under that description.

It's a weird choice, but we're past the point of "all credibility is now lost", so what the heck. Plus, he gave us this:

---

It is the policy of the documentary crew to remain true observers and not interfere with its subjects.
"This topic is going to suck to read in three years." -Psycho Penguin
"Well. Shit." -hansen9j
Promote this thread!
CRZ
Big Brother
Administrator



Since: 9.12.01
From: ミネアポリス

Since last post: 1 day
Last activity: 1 day


ICQ:
#2 Posted on | Instant Rating: 8.86
Wow, when this popped up on Twitter, I had to do a double take. The timing (The 7) is a little (A LOT) weird.


---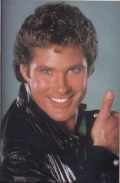 The Thrill
Banger



Since: 16.4.02
From: Green Bay, WI

Since last post: 1736 days
Last activity: 370 days

#3 Posted on | Instant Rating: 4.25
Godspeed, men of the 2nd Bn, 127th Infantry, 32d "Red Arrow" Brigade, Wisconsin Army National Guard! Victory in Iraq!

The first former Milwaukee Brave to go in Vince's Hall...albeit the "Celebrity Wing."

For his excellent work at Mania III and IV (remember "Hey, get your foot off my shoulder!" before the throttling by Andre pictured above?), he totally deserves it.

Hope they seat him in...

...wait for it...

...the FRONT ROOOOOOOOOW!


---
NWA Wisconsin...Live, Local Pro Wrestling!


CajunMan
Boudin blanc
No longer registered



Since: 2.1.02
From: Give me a Title shot!

Since last post: 2646 days
Last activity: 1783 days

#4 Posted on | Instant Rating: 0.98
He was funny in Major League.
StaggerLee
Scrapple



Since: 3.10.02
From: Right side of the tracks

Since last post: 89 days
Last activity: 1 day

#5 Posted on | Instant Rating: 1.63
I hope his speech is as good as his Baseball HOF speech was.


---

"Thank you, Joe, thank you very much. And thank you ladies and gentlemen. And my congratulations to Hal (McCoy / winner of the J.G. Taylor Spink Award in 2003), Gary Carter, Eddie Murray, and to all of the members of the staff of the Hall of Fame, thank you very much. This has been a wonderful, wonderful time.

I, in deference to Hal McCoy, was asked to quit many times. I was born and raised in Milwaukee, Wisconsin. Actually, I was born in Illinois. My mother and father were on an oleo margarine run to Chicago back in 1934, because we couldn't get colored margarine in Wisconsin. On the way home, my mother was with child. Me. And the pains started, and my dad pulled off into an exit area, and that's where the event took place. I remember it was a nativity type setting. An exit light shining down. There were three truck drivers there. One guy was carrying butter, one guy had frankfurters, and the other guy was a retired baseball scout who told my folks that I probably had a chance to play somewhere down the line.

I remember it being very cold. It was January. I didn't weigh very much. I think the birth certificate said something like ten ounces. I was very small. And I remember the coldness on my back from the asphalt. And I was immediately wrapped in swaddling clothes and put in the back of a '37 Chevy without a heater. And that was the start of this Cinderella story that you are hearing today.

I did not have a lot of ability as a kid, and my dad wanted me to have everything that everybody else had. I think the first thing that he ever bought me was a football. And I was very young. He didn't know a lot about it, he came from the old country. I mean, we tried to pass it and throw it and kick it, and we couldn't do it. And it was very discouraging for him and for me. Almost, we almost quit. And finally we had a nice enough neighbor, came over and put some air in it, and what a difference.

I got a lot of my ability from my father. As a lot of these other guys did. My father actually came to this country as a soccer player. He didn't play, be blew up the balls is what he did. And they didn't have pumps in those days. And to see a man put that valve in his mouth and insert it into a soccer ball, and blow thirty pounds of air. And then have the ability to pull that thing out without it fracturing the back of his mouth was unbelievable. You had to see his neck and his veins popping. It was unbelievable. How proud I was as I watched him do it time after time.

My first sport was eighth grade basketball. And my dad didn't want to buy me the supporter johnny, you know, to do the job. So my mother made me one out of a flour sack. And the tough thing about that is, you put that thing on, you whip it out of your bag in the gym. You know all the guys are looking at it. And you start the game. The guy guarding you knows exactly where you're going since little specks of flour keep dropping out. And then right down the front it says 'Pillsbury's Best.'

I signed a very modest $3,000 bonus with the Braves in Milwaukee, which I'm sure a lot of you know. And my old man didn't have that kind of money to put out. But the Braves took it. I remember sitting around our kitchen table counting all this money, coins out of jars, and I'm telling my dad, 'Forget this, I don't want to play.' He said, 'No, you are going to play baseball. We are going to have you make some money, and we're going to live real good.' My dad had an accent, I want to be real authentic when I'm doing this thing. So I signed. The signing took place at a very popular restaurant in Milwaukee. And I remember driving, and my dad's all fired up and nervous, and I said, 'Look, it will be over in a couple of minutes. Don't be uptight.' We pull in the parking lot, pull next to the Braves automobile, and my dad screwed up right away. He doesn't have the window rolled up far enough and our tray falls off and all the food is on the floor. And from there on it was baseball.

Starting with the Braves in Milwaukee, St. Louis, where I won the World's Championship for them in 1964, to the Philadelphia Phillies and back to the Braves in Atlanta where I became Phil Niekro's personal chaser. But during every player's career there comes a time when you know that your services are no longer required, that you might be moving on. Traded, sold, released ,whatever it may be. And having been with four clubs, I picked up a few of these tips. I remember Gene Mauch doing things to me at Philadelphia. I'd be sitting there and he'd say, 'Grab a bat and stop this rally.' Send me up there without a bat and tell my to try for a walk. Look down at the first base coach for a sign and have him turn his back on you.

But you know what? Things like that never bothered me. I'd set records that will never be equaled, 90% I hope are never printed: .200 lifetime batting average in the major leagues which tied me with another sports great averaging 200 or better for a ten-year period, Don Carter, one of our top bowlers.

In 1967 I set a major league record for passed balls, and I did that without playing every game. There was a game, as a matter of fact, during that year when Phil Niekro's brother (Joe) and he were pitching against each other in Atlanta. Their parents were sitting right behind home plate. I saw their folks that day more than they did the whole weekend.

But with people like Niekro, and this was another thing, I found the easy way out to catch a knuckleball. It was to wait until it stopped rolling and then pick it up. There were a lot of things that aggravated me, too. My family is here today. My boys, my girls. My kids used to do things that aggravate me, too. I'd take them to the game and they'd want to come home with a different player. I remember one of my friends came to Atlanta to see me once. He came to the door, he says, 'Does Bob Uecker live here?' He says, 'Yeah, bring him in.' But my two boys are just like me. In their championship little league game, one of them struck out three times and the other one had an error allowed the winning run to score. They lost the championship, and I couldn't have been more proud. I remember the people as we walked through the parking lot throwing eggs and rotten stuff at our car. What a beautiful day.

You know, everybody remembers their first game in the major leagues. For me it was in Milwaukee. My hometown, born and raised there, and I can remember walking out on the field and Birdie Tebbetts was our manager at that time. And my family was there: my mother and dad, and all my relatives. And as I'm standing on the field, everybody's pointing at me and waving and laughing, and I'm pointing back. And Birdie Tebbetts came up and asked me if I was nervous or uptight about the game. And I said, 'I'm not. I've been waiting five years to get here. I'm ready to go.'

He said, 'Well, we're gonna start you today. I didn't want to tell you earlier. I didn't want you to get too fired up.'

I said, 'Look, I'm ready to go.'

He said, 'Well, great, you're in there. And oh, by the by, the rest of us up here wear that supporter on the inside.' That was the first game my folks walked out on, too.

But you know, of all of the things that I've done, this has always been number one, baseball. The commercials, the films, the television series, I could never wait for everything to get over to get back to baseball. I still, and this is not sour grapes by any means, still think I should have gone in as a player. Thank you very much.

The proof is in the pudding. No, this conglomeration of greats that are here today, a lot of them were teammates, but they won't admit it. But they were. And a lot of them were players that worked in games that I called. They are wonderful friends, and always will be. And the 1964 World's Championship team. The great Lou Brock. And I remember as we got down near World Series time, Bing Devine, who was the Cardinals' general manager at that time, asked me if I would do him and the Cardinals, in general, a favor. And I said I would. And he said, 'We'd like to inject you with hepatitis. We need to bring an infielder up.' I said, 'Would I able to sit on the bench.' He said, 'Yes, we'll build a plastic cubicle for you because it is an infectious disease.' And I've got to tell you this. I have a photo at home, I turned a beautiful color yellow and with that Cardinal white uniform. I was knocked out. It was beautiful, wasn't it, Lou? It was great.

Of course, any championship involves a World Series. The ring, the ceremony, the following season in St. Louis at old Busch Stadium. We were standing along the sideline. I was in the bullpen warming up the pitcher. And when they called my name for the ring, it's something that you never ever forget. And when they threw it out into left field. I found it in the fifth inning, I think it was, Lou, wasn't it? And once I spotted it in the grass man, I was on it. It was unbelievable.

But as these players have bats, gloves…I had a great shoe contract and glove contract with a company who paid me a lot of money never to be seen using their stuff. Bat orders…I would order a dozen bats and there were times they'd come back with handles at each end. You know, people have asked me a lot of times, because I didn't hit a lot, we all know that, how long a dozen bats would last me? Depending on the weight and the model that I was using at that particular time I would say eight to ten cookouts.

I once ordered a dozen flame-treated bats, and they sent me a box of ashes, so I knew at that time things were moving on. But there are tips that you pick up when the Braves were going to release me. It is a tough time for a manager, for your family, for the player to be told that you're never going to play the game again. And I can remember walking in the clubhouse that day, and Luman Harris, who was the Braves' manager, came up to me and said there were no visitors allowed. So again, I knew I might be moving on.

Paul Richards was the general manager and told me the Braves wanted to make me a coach for the following season. And that I would be coaching second base. So again, gone.

But that's when the baseball career started as a broadcaster. I remember working first with Milo Hamilton and Ernie Johnson. And I was all fired up about that, too, until I found out that my portion of the broadcast was being used to jam Radio Free Europe. And I picked up a microphone one day and my mic had no cord on it, so I was talking to nobody. But it's such a wonderful, wonderful thing today to be here. And one of my first partners was mentioned earlier, Merle Harmon, and Tom Collins, he's here today. All of those who I have worked with from Merle to Lorn Brown to Dwayne Mosley, Pat Hughes, who now works for the Chicago Cubs, and my current partner today, Jim Powell and Kent Summerfeld. My thanks to all of you.

To my good pal Bob Costas out there. Thank you, Bobby. All of the network people, that has been as much a part of broadcasting for me as anything. The days with ABC and 'Monday Night Baseball' with the late Bob Prince and Keith Jackson and Al Michaels and my great pal, Don Drysdale. All of those people have played such a big part in me being here today. Dick Ebersol, the head of NBC Sports. All of them are a big part of what I am. My family is seated over here. I love them very much.

Ulice Payne is here, the president of the Brewers. The commissioner of baseball is a guy that gave me my start. He said, 'I want to bring you back to Milwaukee.' And I said, 'I'll come.' And here I am, 33 years later. Thank you, Al. I call him Al, Bud Selig. Wife Sue is here. To all of my Brewer family, Wendy, Laurel Selig… Wendy Selig-Prieb, Laurel Prieb. Tony Migliaccio, one of my great friends. Mike LaBoe, all my people. Jon Greenberg, I didn't even know you were here. You took care of Hal McCoy, what the hell's going on. But all of these people play such a big part in all of our lives.

And to all of you baseball fans around America and any place else, for your letters, your thoughts, your kindness for all of these years, it's been a great run, but number one has always been baseball for me. No matter what else I ever did, baseball was the only way I wanted to go. I thank you very much for your attention today, thank you for having me, and congratulations to everybody here. Thank you very much everybody, thank you."

---
BigDaddyLoco
Scrapple



Since: 2.1.02

Since last post: 61 days
Last activity: 60 days

#6 Posted on | Instant Rating: 3.39
What kind of shape is the guy in? I haven't seen him around in years. I just double checked to see if he died when I wasn't looking and he's still alive. I'm just surprised to never see him out and about doing his thing.


StaggerLee
Scrapple



Since: 3.10.02
From: Right side of the tracks

Since last post: 89 days
Last activity: 1 day

#7 Posted on | Instant Rating: 1.63
I saw him a few years (2 I think) ago at Busch Stadium and he looked very fit, very tanned and very happy.

But, that was two years ago.
AWArulz
Scrapple



Since: 28.1.02
From: Louisville, KY

Since last post: 7 hours
Last activity: 7 hours

#8 Posted on | Instant Rating: 4.62
I saw him last summer at a Brewer's game - walking through the crowd before the game. Looked great. He's like 75, I think


---
We'll be back right after order has been restored here in the Omni Center.
That the universe was formed by a fortuitous concourse of atoms, I will no more believe than that the accidental jumbling of the alphabet would fall into a most ingenious treatise of philosophy - Swift
hansen9j
Andouille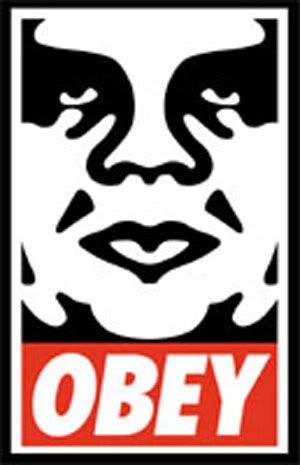 Since: 7.11.02
From: Riderville, SK

Since last post: 4 days
Last activity: 5 hours

#9 Posted on | Instant Rating: 7.89
The last unknown slot has been filled, according to a WWE Press Release.

---

World Wrestling Entertainment® (NYSE: WWE) today announced that Gorgeous George, the man often credited with creating American pop culture and who set the standard for future WWE Superstars and influenced such greats as Muhammad Ali, James Brown and Bob Dylan, will be inducted into the WWE® Hall of Fame on March 27, 2010. His 97 year-old former wife, Betty Wagner will accept the honor on his behalf. The Hall of Fame ceremony will be broadcast that night on USA Network at 11 PM ET from the Dodge Theater in Phoenix, Arizona.

"Gorgeous George's was a pop-culture innovator who took risks pushing the social envelope and did things that no other performer had ever dared to do," said CEO and Chairman Vince McMahon. "He was a cultural tour-de-force who set the standard that many in the world of sports and entertainment still emulate today."

The significance of Gorgeous George's legacy led WWE Studios to option the rights to his story for a major motion picture slated to begin production in 1Q 2011.

Muhammad Ali, whose notorious boastful and arrogant style derived from George, stated, "I made up my mind after meeting Gorgeous George to make people angry at me…I saw 15,000 people comin' to see this man get beat. And his talking did it. I said this is a good idea."

Bob Dylan, the music poet, said, "A mighty spirit. Crossing paths with Gorgeous George, was all the recognition and encouragement I would need for years to come."

Gorgeous George, born George Wagner, single-handedly changed the dynamics of not only wrestling, but entertainment and sports in the 1940s-1950s. His character was an arrogant aristocrat dressed in silk, lace and chiffon robes who spoke in a braggadocio style, often referring to himself as "The Toast of the Coast" and "The Sensation of the Nation." Audiences around the country came to see Gorgeous George perform live, and tuned their TV sets in to see what he would say or do next, making Gorgeous George one of the biggest celebrities of his day, and an influence on pop culture for generations to come. As popular as Lucille Ball and Bob Hope, media observers believe more Americans purchased televisions to watch Gorgeous George perform than to see Milton Berle.

---

Dave says that Dick "The Destroyer" Beyer will be inducting him. He also says that this is prompted by WWE making a movie about George.


---

It is the policy of the documentary crew to remain true observers and not interfere with its subjects.
"This topic is going to suck to read in three years." -Psycho Penguin
"Well. Shit." -hansen9j
Big Bad
Scrapple



Since: 4.1.02
From: Dorchester, Ontario

Since last post: 30 days
Last activity: 30 days

#10 Posted on | Instant Rating: 5.69
Awesome. Gorgeous George is a no-brainer. Arguably THE most influential pro wrestler in history.

(edited by Big Bad on 15.3.10 1946)

---

"In Italy for 30 years under the Borgias they had warfare, terror, murder, and bloodshed, but they produced Michelangelo, Leonardo da Vinci, and the Renaissance. In Switzerland they had brotherly love. They had 500 years of democracy and peace, and what did that produce? The cuckoo clock." -- Orson Welles, The Third Man