krakken2000
Kishke



Since: 31.10.02
From: seattle

Since last post: 3607 days
Last activity: 3334 days

#1 Posted on | Instant Rating: 4.36
There was a previous thread on Tony Hawk but it seems to be closed.

I need help. I can't seem to get any super high combo runs. Speciffically on the London level where you need to do a 100,000 point combo.

I grind + flip trick + grind + manual etc. until my hands bleed. But I can't get my score up past 40,000 or so without losing my balance. My grind and manual balance stat points are maxed out and I just can't seem to keep a long grind going without falling flat on my ass.

Any advice?

Also skitching the police motorcycle is a pain as well.


---

Flaming Box of Stuff, blah, blah, blah...
Promote this thread!
Simba
Frankfurter



Since: 7.8.02
From: Boston, MA

Since last post: 4112 days
Last activity: 3719 days

#2 Posted on | Instant Rating: 6.20
Yeah, I've had trouble getting knocked off the bikes in London. Come to think if it, I don't think I've actually completed that goal yet.
Without using cheats, the best way to rack up combo points is to use the R1 revert into a manual. It's tough to master, especially for 100K. However, if you can do it a couple of times and pull off a special combo, you'll be golden.
That's the only method I've been able to use on a consistent basis. If anyone has any other hints, I'd love to hear them.


---

I love the way you drive.
krakken2000
Kishke



Since: 31.10.02
From: seattle

Since last post: 3607 days
Last activity: 3334 days

#3 Posted on | Instant Rating: 4.36
Yeah, I think part of the problem is I haven't mastered the revert yet. I assume its all a timing issue? Do you hit the R2 just as you land, right before you land?


---

Flaming Box of Stuff, blah, blah, blah...
astrobstrd
Bockwurst



Since: 13.3.02
From: Loveland, OH

Since last post: 4187 days
Last activity: 4154 days

#4 Posted on
I'll give you two ways to do this:

1). Get Jango Fett. His Jango Jump Jet move is insanely broken. It gives you crazy air for vert tricks. It also gets you to a new ledge when your manual just won't make it. Throw it in between your stationary manuals to get multipliers and a higher base score without eating away at your precious balance.

2). Practice. It takes work, but it is entirely possible to get over 100,000 just manualing. I piss so many people off when I play horse and beat them with manual transitions while their 75,000 point trick took them all around the level. Also, it isn't grind - flip trick - grind, it's grind - DOUBLE FLIP TRICK - grind. It's all about the multipliers. The revert isn't as important to master as the manual, but it is very useful if you want to be able to score big points anywhere, not just near a ledge. If you can combine manual + revert + grind skills, you should be able to pull out 1,000,000 point combos pretty regularly.

(edited by astrobstrd on 14.2.03 1356)

---

Ph-nglui mgwl'nafh Cthulhu R'lyeh wgah'nagl fhtagn
Stefonics
Frankfurter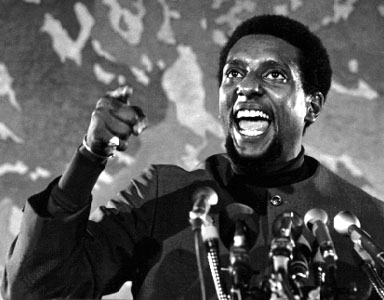 Since: 17.3.02
From: New Jerusalem

Since last post: 559 days
Last activity: 25 days

#5 Posted on | Instant Rating: 1.00
To reiteratie what astrobstrd said, it is in fact entirely possible to get over 100,000 points just manualing. In fact, you will have to do so to complete one of the pro challenges in the later levels. Practice practice practice. I'm a vet of the Tony Hawk series. I've wasted countless hours on a video skateboard since the first game. If you've done it until your hands are bleeding, you need to do it more. Either your hands aren't bleeding enough, or you have to wait for you eyes to bleed.


---

Be peaceful, be courteous, obey the law, respect everyone; but if someone puts his hand on you, send him to the cemetery.
-Malcom X
asteroidboy
Andouille



Since: 22.1.02
From: Texas

Since last post: 3036 days
Last activity: 240 days

#6 Posted on | Instant Rating: 4.95
Good god. Is this a game or some sort of thumb Auschwitz?


---
"My brother saw the Undertaker walking through an airport." - Rex
"Was he no-selling?" - Me


"...release the dogs, or the bees, or the dogs with bees in their mouths, and when they bark, they shoot bees at you?"
-- Homer Simpson