Jaguar
Knackwurst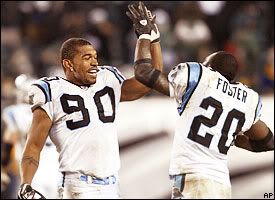 Since: 23.1.02
From: In a Blue State finally

Since last post: 476 days
Last activity: 279 days

#1 Posted on | Instant Rating: 4.61
Good excuse as any to check in on REAL basketball. I haven't gotten to see Wake play yet, so I'm quite looking forward to that game. As for the ACC this year, the only thing I can say is that I've been shouting my ABD's (Anybody But Duke) the past few weeks and I hope it works, because Duke looks to have another dominant team.

Carolina, on the other hand, may end up having a terrible season this year. With no point guard, no experience, and no leadership I'm told the Heels look altogether lost out there. There's a chance that Santa Clara might come to Chapel Hill and steal another game from us this year.

The good news is that this team is all Roy Williams. The lack of standout talent is all due to his recruiting, and I'm (not so) secretly rooting for another 8-20 season just so I can give my "Doherty's Disciples" shirt another airing. Next year's recruiting class looks to be stellar, so get your licks in while you can - Carolina won't be down for long. Illinois is up first, and I'm sure they can't wait to exact some revenge.

How are things shaping up in the rest of the NCAA?


---

Pandas are absurd.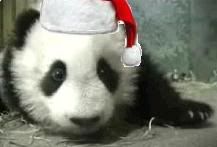 Life is absurd.
Life is Pandas.
Promote this thread!
redsoxnation
Scrapple



Since: 24.7.02

Since last post: 1788 days
Last activity: 1788 days

#2 Posted on | Instant Rating: 3.92
Originally posted by Jaguar

---

Good excuse as any to check in on REAL basketball.

---









Actually, the Maui Classic was the best excuse to check in on REAL basketball. If the Michigan State/Gonzaga game for Round 2 is played on the second weekend of the NCAA Tourney, it would be talked about in the same breath as Duke/Kentucky from '92. Neither team having a lead of more than 3 points in the last 9 minutes of regulation or in any of the 3 overtimes was amazing. Big shot after big shot at the end of regulation and the 3rd OT.
As for the ACC, I'm still shocked BC is picked 2nd in the conference.


---

Cannibalism: The cure for famine and overpopulation.
BigSteve
Pepperoni



Since: 23.7.04
From: Baltimore, MD

Since last post: 4150 days
Last activity: 3878 days

#3 Posted on | Instant Rating: 5.24
That Gonzaga-Michigan State game was as good as any I've ever seen ranking right up there with Gonzaga-Arizona from the tournament a few years ago as the best games in recent memory. That tournament was fun all around. If only Maryland hadn't lost its opener.

The ACC-Big 10 challenge would be better if the Big 10 hadn't lost every single year it has been played. I'm really hoping someone gets on the ball with replacing this with a Big East-ACC challenge. That would be incredible.

As for the ACC, call me crazy, but I think Carolina could contend if the freshman class is as good as advertised. I don't think that they'll be a national power, but who else is any good in the ACC besides Duke? BC should be solid with Dudley and Smith, but you don't know how good that team will be in a new league where they have to adjust to 9 new opponents. As much as it pains me to say it, I can't see my Terps being anything special this year though I think the tournament is within reach. NC State lost Hodge, and Georgia Tech lost everyone. Wake has solid returnees, but you can't underestimate losing Paul. Miami could be a surprise, early losses notwithstanding. Heck, they were a surprise last year, and they have everyone back.

Whatever happens, the season should be interesting, but real ACC fans like me will continue to mourn the loss of the double round robin conference schedule because of football. That still rankles me.

(edited by BigSteve on 28.11.05 0013)
StingArmy
Andouille



Since: 3.5.03
From: Georgia bred, you can tell by my Hawk jersey

Since last post: 822 days
Last activity: 51 days

#4 Posted on | Instant Rating: 5.36
Originally posted by BigSteve

---

The ACC-Big 10 challenge would be better if the Big 10 hadn't lost every single year it has been played.

---

Maybe this year will be the first? Like you said, NC State is without Hodge, and GT is without everyone. I don't think Tech will stand a chance against Michigan State, nor will UNC stand a chance against Illinois. That's two for the Big 10 right there. Depending on who NCSU is playing, that could be another easy one for the bad guys. I hope I'm wrong though, especially about GT-MSU.

- StingArmy
Rudoublesedoublel
Frankfurter



Since: 2.1.02
From: Kentucky - Home of the 8 time NCAA Champ Wildcats

Since last post: 194 days
Last activity: 123 days

#5 Posted on | Instant Rating: 6.26
UNC has a good amount of young talent this year. 3 McD AA freshmen in Hansbrough, Frasor, & Green - plus from what I've read Ginyard is a player (and a National Merit Scholar).

I do understand that UNC is extremely young and inexperienced, but the youth is talented. Next year's recruiting class for UNC is ridiculously talented and from what I understand Roy actually said "no" (or at least "wait") to Thaddeus Young (probably the number 2 or number 3 player in the entire class) in order to hold that scholly for Brandan Wright.

That said - I probably won't watch any of the ACC-Big 10 challenge due to sceduling conflicts all week long.


---

University of Kentucky basketball isn't a matter of life and death, it's much more important than that.
edoug
Summer sausage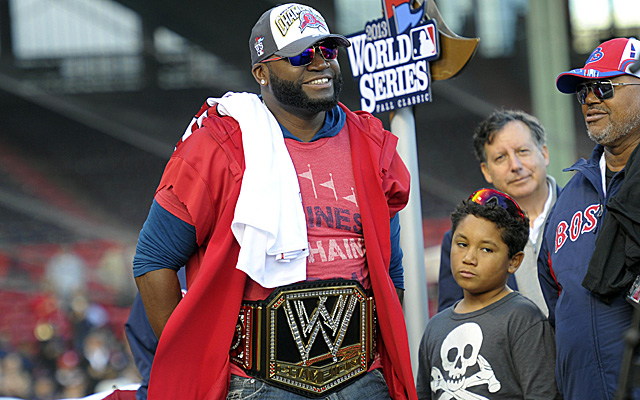 Since: 13.2.04
From: Maine

Since last post: 1072 days
Last activity: 31 days

#6 Posted on | Instant Rating: 5.00
Talent is never a problem for NC and Duke. Like they say "They don't recruit, they reload"


---
StingArmy
Andouille



Since: 3.5.03
From: Georgia bred, you can tell by my Hawk jersey

Since last post: 822 days
Last activity: 51 days

#7 Posted on | Instant Rating: 6.04
After Dook's win tonight, ACC wins the challenge yet again. I turned off the GT-MSU game when GT was down 10 with about 1:30 to go (LOST was on!), but when I came back at the commercial, GT just rebounded a missed free throw with 4 seconds left, down only 2. Morrow, I think, missed a 30 footer, so MSU won anyway, but I'm sorry I missed that finish. Anybody else catch it?

- StingArmy

EDIT: Sorry, it was Buck Fredrick, not Anthony Morrow. Morrow would have made it. HA!

(edited by StingArmy on 1.12.05 0028)