NickBockwinkelFan
6-time W of the Day!


Since: 10.4.02
From: New York City, NY

Since last post: 2230 days
Last activity: 996 days

#1 Posted on | Instant Rating: 4.76
What's the best meal you've ever had and what was the restaurant?

For those of us who travel for work a lot it would be slick to have a list of great places that might not be well known or get an endorsement for the one's at the top of Zagat's.

For me:

Peter Luger's Steakhouse
178 Broadway at Driggs Avenue
Brooklyn, N.Y. 11211
Reservations:
718.387.7400
http://peterluger.com/

In Brooklyn, in the shadow of the Williamsburg Bridge, is the greatest steakhouse on the planet. Sure, the location looks like scene from The Warriors or The Equalizer, until you roll up on all the limos parked outside. It's only Porterhouse and you order by the number of people in your party. Steak for four/steak for six/steak for eight/etc., creamed spinich, hash brown potatoes and the onion and tomato salad. The beef is succulent, melt in your mouth and unlike any steak in the country. It's number one in NYC and that's saying something with Ben Benson's and Sparks in town (#2 & #3 in my book). Every trip there is heaven on earth and bring cash, they don't take credit cards.


(edited by NickBockwinkelFan on 31.3.07 0240)
---

"Well, you can't involve friendship with business. It has to be one or the other. It's either business or friendship, or hit the bricks!"
--Life Lessons from Bobby the Brain Heenan WCW Uncensored 2000 preview



Generalissimo Takada's Energy Beverage Provides Maximum Nourishment!
Promote this thread!
Merc
Potato korv



Since: 3.1.02
From: Brisbane, Australia

Since last post: 2597 days
Last activity: 2575 days

#2 Posted on | Instant Rating: 5.70
So far the best meal I ever bought was Grilled Salmon from Doyles at Circular Quay in Sydney.
The location is amazing, we were on a window directly opposite the Opera House and looking up to the bridge.
The food was incredible. I was talking like one of those pretentious TV food people, it was just that good.
AWArulz
Scrapple



Since: 28.1.02
From: Louisville, KY

Since last post: 39 days
Last activity: 19 hours

#3 Posted on | Instant Rating: 6.51
I'd have to say the grilled porkchops at the Portland Grill in Wilmington, NC - - they were way too expensive for pork chops though - but very very good, well seasoned.


---
http://myspace.com/awarulz

We'll be back right after order has been restored here in the Omni Center.
samoflange
Lap cheong



Since: 22.2.04
From: Cambridge, MA

Since last post: 1680 days
Last activity: 1672 days

#4 Posted on | Instant Rating: 6.29
I'm not sure of the best entree I've ever had, but I do know of the best appetizer I've ever had:

Pozole (traditional Mexican pork stew) at Zocalo in Brighton, MA.

Zocalo is the closest restaurant to my apartment too, which is very very nice. I had ordered as an appetizer, but the stew was so amazingly flavorful that I didn't want to eat my entree. My taste buds were completely burned out from the sensation. I brought my fajita plate home with me and ate it for dinner later that evening.

I've tried making pozole at home and it's been alright, but I can't get the intensity of flavor that Zocalo gets without it being too spicy or too salty.

Interesting tidbit: Pozole originates with pre-Columbian Mexican societies. It is believed that the original recipe called for human flesh. An Aztec queen allegedly served pozole to some conquistadors. When the Europeans discovered the secret ingredient, the meat source was changed to the next best thing: pig.

(edited by samoflange on 2.4.07 0946)

---

Ken Kennedy debuted a new finisher: Jeff Hardy fans will insist on calling it the Swanton Bomb, but it looks WAY more devastating when not performed by a 180-pound fruitcake.
-Rick Scaia 06.12.2006
Matt Tracker
Scrapple




Since: 8.5.03
From: North Carolina

Since last post: 1 day
Last activity: 4 hours

#5 Posted on | Instant Rating: 6.07
The Butcher Shop Steakhouse in Dallas. You can cook your meal at one of the indoor grills. I ate there on consecutive nights. It was more than 10 years ago, and I still remember it clearly as bliss.


---

"To be the man, you gotta beat demands." -- The Lovely Mrs. Tracker

My blog will amuse. (heygregory.blogspot.com)
MisterHenderson
Boerewors



Since: 3.5.06
From: New York

Since last post: 3139 days
Last activity: 3057 days

#6 Posted on | Instant Rating: 1.03
My wife and I went to Emril's Delmonico Steak House in Las Vegas on our Honeymoon about four years ago. It was easily the best steak I have ever had. Couple that with some yummy garlic mashed 'taters and a 22yr. old bottle of Port...wonderful evening.





---

Rusty Shackleford is just the name he uses to order Pizza with.
Oliver
Scrapple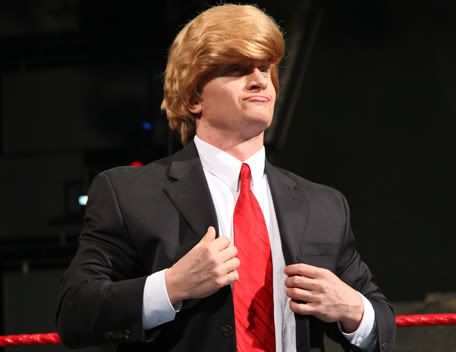 Since: 20.6.02

Since last post: 1179 days
Last activity: 1173 days

#7 Posted on | Instant Rating: 4.35
My favorite restaurant right now is a burger place called Ricky's...they have amazing mussels and their burgers are made from ground steak. Best part: having the mussels, the burger, and a soda won't break the bank, and I appreciate that.


---


I've seen THREE movies so far this year: Because I Said So - (3*); Borat - (5*); Children Of Men - (4*)
Rush4Life
Kolbasz



Since: 2.1.02
From: Tacoma, WA

Since last post: 67 days
Last activity: 43 days

#8 Posted on | Instant Rating: 0.32
This place called Sakura's in Seattle (Sea-Tac). It's one of them Japanese steakhouses where they make the food right there. Just awesome chicken and beef teriyaki


---

Chuck Norris has two speeds. Walk, and Kill.
John Orquiola
Scrapple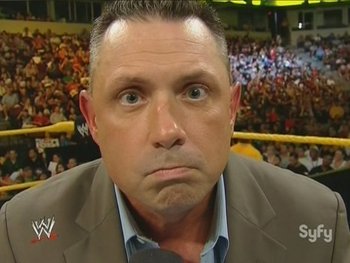 Since: 28.2.02
From: Boston

Since last post: 1425 days
Last activity: 1425 days

#9 Posted on | Instant Rating: 6.03
I've always wanted to eat a porterhouse at Peter Luger's.

Right now, the reigning champ for me is Bobby Flay's Mesa Grill. I've been to the Las Vegas location in Caesar's Palace twice. That smug doucebag sure knows how to cook. The blue corn duck appetizer is incredible. I'm Homer Simpson foaming at the mouth just thinking about it. I wish I were eating some right now...


---

Back of the Head: www.backofthehead.com
spf
Scrapple



Since: 2.1.02
From: The Las Vegas of Canada

Since last post: 934 days
Last activity: 354 days

#10 Posted on | Instant Rating: 5.16
A few days ago I took my friend out for his 30th birthday to Fogo De Chao here in Chicago. If you like meat, you will be a happy person here. It is meatvana.

A few recs by cuisine for Chicago for anyone who ever hits my fair city:

Pizza: Giordano's (deep-dish), Lou Malnati's (Thin-crust)
Mexican: Topolobampo, Frontera Grill, and Adobe Grill
Italian: Spiaggia (high-end), Caro Mio (affordable)
Steak: Morton's (I prefer it to Gibson's. Others will argue.) Fogo De Chao
Indian: Indian Garden
Middle Eastern: Cafe Suron, Reza's
Breakfast: Wishbone
Hot Dogs: Wiener Circle, U.S. Cellular Field (seriously, the grilled kosher dogs are heavenly.)
Haute Cuisine: Tru, Moto, Alinea (Trotter's has slipped some recently).


Also, for anyone in the Midwest who ever takes a trip up to Door County in Wisconsin, hit T. Ashwells for dinner. The food is amazing there.




---

I'm going bald to help kids with cancer! (stbaldricks.org)
Deacon Jim
Chipolata



Since: 11.12.03
From: Dallas, TX

Since last post: 2022 days
Last activity: 4 hours

#11 Posted on | Instant Rating: 5.43
This goes back about 20 years, but we still remember it as the best meal we have ever had. It was John Dominis in Honolulu Hawaii. I still think I remember what we had, I had the Mahi Mahi en Papillote (cooked in parchment paper with crab, shrimp, and lobster). She had the prawns, they were enormous. Every seafood meal I have had since then has paled in comparison. But, I keep looking.


---

formerly known as Von Erich
whatever
Bierwurst




Since: 12.2.02
From: Cleveland, Ohio

Since last post: 43 days
Last activity: 8 hours

#12 Posted on | Instant Rating: 4.07
There was a restaurant in Tulsa, OK called Amore's. I had the Seafood Fettucini Alfredo and it was FANTASTIC. My colleague also had the best cappuccino he's ever had. We made a point to go back there, only to see it had shut down. Boo!

Otherwise, The Spudder in Tulsa is a must-visit. Awesome steaks (pick the one you want!), and the blueberry cobbler is to die for. I think I just gained 5 pounds thinking about the food there!


---
Pizza Delivery Jones
Chourico



Since: 27.6.04

Since last post: 805 days
Last activity: 615 days

#13 Posted on | Instant Rating: 3.97
The best meal I ever had was prime rib at a place in Tacoma, but I can't remember the name. Was back in 86 or 87. No idea if they're still around.

However, if you're ever in Southern California and want a really damn good hamburger, hit a Karl Strauss Brewery. Any of their burgers and a glass of Red Trolley is incredible.

http://www.karlstrauss.com/


Tenken347
Knackwurst



Since: 27.2.03
From: Parts Unknown

Since last post: 4 days
Last activity: 46 min.

#14 Posted on | Instant Rating: 3.54
The blue cheese crusted filet minon at Bistro Zinc in North Miami Beach, FL. Seriously, the best steak I've ever had. A great restaurant on it's other merits, too. For less extravagant fare, I'm also partial to the gyro combo at the Vernon Diner in Vernon, CT. Follow that up with a slice of their specialty cheesecake and you can't go wrong.