sentonBOMB
Frankfurter



Since: 25.11.02
From: Jersey

Since last post: 3311 days
Last activity: 2011 days

#21 Posted on
the smooths, big rude jake, 8x10 club, baltimore, maryland, sometime in '98.

great venue combined with two great bands. neither the smooths, a baltimore-based ska band, or big rude jake, a canadian swing band, have very memorable recordings, but both had incredible energy live, especially in the tiny venue. trumpet players hanging from the balcony, a wildly dancing crowd. i find that a lot of people seem to be putting pretty big bands and big venues on here, and i always find that the best shows are the smaller, intimate ones.. it doesn't always matter who the bands are, sometimes a certain night will just produce a great show.
dunkndollaz
Banger
Back to Back Survivor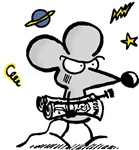 Since: 3.1.02
From: Northern NJ

Since last post: 28 days
Last activity: 23 hours

#22 Posted on
Got to be the night back in the mid to late 80's when I saw James Brown in a small smoky nightclub in Denvber and was one of only 3 white people in the whole audience - James threw his cape off 5 times and sang "Living in America" three and a half times - he was dancing so hard he was sweating through the soles of his shoes

or it was in November of 1979 when I saw Bob Marley in the UVM Basketball Gym in Burlington, VT the night before my interview at Middlebury College - I was still high the next morning and somehow still got into the school

or it was again in the mid-80's when I saw Peter Tosh open for Jimmy Cliff one summer night in downtown Denver


---

5 Time 5 Time 5 Time 5 Time 5 Time Wiener of the Day Runner-up
Socks
Landjager



Since: 25.6.02
From: Ottawa

Since last post: 875 days
Last activity: 752 days

#23 Posted on | Instant Rating: 6.21
Smashing Pumkins 1997-----WOW Intense....

Green Day----1995 General Admission was a little out of hand.

Train-----2000 Very small venue, and they were awesome



---

How much wood can a wood chuck chuck, if a wood chuck could chuck wood?
Mild Mannered Madman
Toulouse



Since: 1.3.02
From: Westminster, CA

Since last post: 1806 days
Last activity: 1524 days

#24 Posted on
Grateful Dead - L.A. Sports Arena, 1995
The last Dead show ever in L.A. The performance wasn't as important as the vibe in the whole building.

Flogging Molly - The Palace (Hollywood), 2002
GREEEEEEAT live show. FM whooped my ass. Andrew W.K. and Throw Rag before it kicked ass too. If you dig rock & punk with some irish folk all mixed together, you MUST grab yourself some Flogging Molly.

And the bestest of ALLLLL time...

Oingo Boingo - Dia De Los Muertos 1991 (Irvine Meadows, CA)
Boingo had a tradition of doing almost an entire week of shows around Halloween at Irvine Meadows and the Universal Amphitheater. The greatest live band I've ever seen. Danny Elfman is STILL an underappreciated genius.


---
tarnish
Landjager



Since: 13.2.02
From: Back in the Heart of Hali

Since last post: 184 days
Last activity: 14 hours

#25 Posted on | Instant Rating: 7.03

Neil Young, Halifax, 1997. Two sets of Neil and Crazy Horse, two sets of Neil, a harmonica, and an acoustic guitar. During "Rocking in the Free World" the brightest lights I ever saw totally illuminated the crowd for the chorus. I thought I was going to lose my mind (but that might have been the mushrooms...)

Barenaked Ladies, Halifax, 1993. Before they had a "stylist." There are no better showmen in music today. The traditional Ladies' pop-culture/whiteboihiphop breakdown is still one of the coolest things I've ever seen. It was also the first time they acknowledged that "Hello City" was about how much they hated Halifax the first time they came through...

George Clinton, Lexington, VA, 1994. An essentially private show for Washington & Lee University's annual fancy dress ball. George came out to a crowd of a thousand of the most lily-white folk he'd probably ever seen. And he brought the funk. And just when I thought the King couldn't surprise me, he brings out a balding 40-something white guy who raps and rhymes like nobody's business. Totally mindbending show; just the way it should have been.



---

/tarnish...

Did you walk to school or bring a lunch?

Dagent913
Bockwurst



Since: 18.11.02
From: Strong Island

Since last post: 5009 days
Last activity: 4540 days

#26 Posted on
Originally posted by gargs

---

Originally posted by Aldo D 2112

---

Rush - Vapor Trails 2002 Tour, West Palm Beach, FL

Of course I am heavily biased because they're my favorite band but unlike most "nostalgia" acts, Rush seems to get better with age than worse. Geddy Lee's sings better than he did 20 years ago, Neil Peart can still do it on the drums (witness his seven-minute drum solo) and Alex Lifeson was being goofy all night in addition to his solid guitar work. The band was ON that way, hitting pretty much every note admist a sea of lasers and CGI videos, one of which had a cartoon Geddy and Alex trying to outdo each other only to be foiled by a cartoon Neil.

---



i'm a pretty big Neil Peart mark, and he can still bring it. i went to the 11.04.02 VT tour in Cleveland. i've been to the last several Rush tours (VT, Test for Echo, Counterparts, Roll the Bones), and i'd have to say that, although the VT tour was good, Test for Echo was better. Just hearing 2112 from beginning to a 22 minute later end was unbelievable.

Edit: i like the part in the cartoon where Alex & Geddy are chasing each other around all the while Neil is sitting on a chair reading a book. As they pass him by, he glances up with a "whatever" look on his face. Classic moment.

(edited by gargs on 12.12.02 2350)

---


For me, it was the Test For Echo Tour. Vapor Trails was really close, especially because that one was an outdoor venue, which was definitely something different, but the set list at T4E was better. Hey, I'm a 2112 mark, ok! Also, they dusted off Natural Science for that tour. Plus, the "Evening With...." format was brand new on T4E, so that was another point for that show. I like Rush better without a crappy opening act (the first time I saw them was on Counterparts, and ::shudders:: Candlebox opened for them. Ugh!)




---

What if your grandfather was a kazoo?







Take the "Which Marvel Comics Hero are you" quiz!
Corajudo
Frankfurter



Since: 7.11.02
From: Dallas, TX

Since last post: 1443 days
Last activity: 946 days

#27 Posted on
Originally posted by Dagent913

---




I like Rush better without a crappy opening act (the first time I saw them was on Counterparts, and ::shudders:: Candlebox opened for them. Ugh!)



---



And, no one brought crappier opening acts than Rush (with the exception of when Primus was the opening act). The worst I remember was Tommy Shaw, with only an acoustic guitar and no backing band, as the opening act in Houston (might have been Hold Your Fire but I'm not sure which tour). It was absolutely brutal. In the middle of his second or third song, someone threw a shoe at him, hit him and Shaw immediately left. Equally bad to Candlebox was when Mr. Big opened for them. {shudder}
Aldo D 2112
Goetta




Since: 21.4.02
From: West Palm Beach, FL

Since last post: 3903 days
Last activity: 3732 days

#28 Posted on
Originally posted by Corajudo

---




Originally posted by Dagent913

---




I like Rush better without a crappy opening act (the first time I saw them was on Counterparts, and ::shudders:: Candlebox opened for them. Ugh!)



---



And, no one brought crappier opening acts than Rush (with the exception of when Primus was the opening act). The worst I remember was Tommy Shaw, with only an acoustic guitar and no backing band, as the opening act in Houston (might have been Hold Your Fire but I'm not sure which tour). It was absolutely brutal. In the middle of his second or third song, someone threw a shoe at him, hit him and Shaw immediately left. Equally bad to Candlebox was when Mr. Big opened for them. {shudder}

---



Primus didn't get much of a reaction when they opened for Rush during their Roll the Bones tour when it came to Orlando in '92. There were some scattered boos here and there (after all, "Primus sucks"), but when the guitarist did his renedition of Led Zeppelin's Kashmir, the crowd was as silent as a Wall match on WCW Thunder.



---


"Alright, now I'd like to show you one of my favorite cartoons. It's a sad, depressing story about a pathetic coyote who spends every waking moment of his life in the futile pursuit of a sadistic roadrunner, who mocks him and laughs at him as he is repeatedly crushed and maimed. I hope you enjoy it!"

"Weird" Al Yankovic - UHF
Pages: Prev 1 2