Big Bad
Scrapple



Since: 4.1.02
From: Dorchester, Ontario

Since last post: 10 days
Last activity: 3 days

#1 Posted on
I bring this thread up because after the Bruce Springsteen show in Toronto last Thursday, I have a new co-Number 1. It's now tied with U2 in Hamilton from last year.

You?


---

I was born in a manger, like that other guy. You know, he wore a hat?
Promote this thread!
DrewDewce
Bratwurst



Since: 2.1.02
From: The Derby City

Since last post: 50 days
Last activity: 27 days

#2 Posted on | Instant Rating: 6.75
The Alarm - Bogart's (Cincinnati, OH) May of 1991 - Closest I've come to a religious experience

The Replacements - Phoenix Hill Tavern (Louisville, KY) Sept of 1989 - Drunkest I've ever been at a show, and no I'm not proud of the fact that I drove home with a half-full pitcher of beer in my right hand, I'm just glad I made it without hurting anyone or myself.

They Might Be Giants - Bogart's - Fall of '96. My car got towed even tho I'd paid my money to park and it still didn't ruin the luster and magic of this show.

The Who - Busch Stadium (St. Louis, MO) Summer of '89 & Deer Creek Ampitheater (Indianapolis, IN) Summer of '96. Those geezers can flat out rawk! The Stones could only hope to compare (and they can't, from the only show I've seen anyway)

Matthew Sweet - Bogart's Spring of '94. I'm still not sure if I've regained all of my hearing from this show. The Jayhawks opened and Matthew just ruled it. Awesome, awesome, awesome show.

Camper Van Beethoven - Bogart's (1991) & can't remember (2000) in Chatanooga, TN. Greg Lischer is the best guitarist I've seen live. Nobody works the pedals better.

Honorable mentions: Julianna Hatfield/Jeff Buckley (Bogart's) - glad I got to see that phenomenon before he faded away, The New Duncan Imperials (multiple) - if you live near Chicago, you HAVE to see these guys . . . words can't describe, Ween (Bogart's) unexpectedly great, and there's probably something I'm forgetting, but I've expounded too much already.


---

drew2 - Giddyup!!
ManiacalClown
Landjager



Since: 2.1.02
From: Houston, TX

Since last post: 1857 days
Last activity: 1857 days

#3 Posted on | Instant Rating: 2.65
One word for you: Tool

Saw them live in Little Rock at Alltel this past July. AMAZING SHOW. My highest recommendation.


---
astrobstrd
Bockwurst



Since: 13.3.02
From: Loveland, OH

Since last post: 3892 days
Last activity: 3859 days

#4 Posted on
Quicksand were fucking amazing live. (Insert the most hyperbolic thing you can think of here) and they were infinitely better than that.

Everyone should see Gwar once. It's the closest thing we have to the Grand Guinol.

Sepultura, I saw when I was 13 at Janus Landing in Florida. Blistering, intense set.

Pennywise works the crowd like no other fucking band you can imagine. I saw them at Bogart's and by the end of the show, they had half the crowd on-stage with them.


---

"All we are is meat."

-The Deftones
spf
Scrapple



Since: 2.1.02
From: The Las Vegas of Canada

Since last post: 937 days
Last activity: 357 days

#5 Posted on
Well, since we haven't had a list thread in a while in the music section, maybe this will survive, so:

-Tori Amos, April 98 (Park West, Chicago) and Nov 2002 (Chicago Theatre): The 1998 show was the most amazing experience I've ever had, seeing what I think to be the most mesmerizing live performer around in a small club setting, working for only the 3rd time live with a full band, standing mere feet from the stage, I was in awe. Then a week ago at Chicago Theatre was just one of those nights when everything is perfect. Pulling out rarities and covers left and right, playing with the audience, the band and her in perfect harmony...it was an artist in perfect command of her craft.

-Flaming Lips, 12/31/00 (Metro, Chicago): PARTY! The most blissed out band on earth on New year's eve is just perfect timing, and I cannot wait to see them again this year on NYE. Wayne Coyne is a mad mad genius.

-They Might Be Giants, 1998 (Vic Theatre, Chicago): Nerd rock at its best. I've seen them 5 times, but this one took the cake for one reason. They got away with playing the same song for the opener and closer of the set. Yes, they started and ended the night with "Dr. Worm". Nothing is more fun live than "Birdhouse in Your Soul"

-Edson/Randy/Mazarine St./Yvonne/Bear Quartet, April 2001 (Sodra Teatern *i think*, Stockholm): This was a cool festival show, as a group of bands all played in one building, with a main stage, and on different floors were smaller acoustic stages. Everyone should listen to Edson as they might be the single best pop band on the planet right now, and seeing them play a tiny acoustic set in a room of 40 people was eye-opening. Randy is just molten lava live, the most intense punk band on the face of the earth. Most amazing was just the sense of music as a universal language, as everyone around me spoke another language, yet the music could bring us all together.

-Honorable mention to: -Weird Al (Rosemont Theatre)
-Indigo Girls (Metro)
-Tortoise (Kagelbanen, Stockholm)
-Low/Mark Eitzel (Abbey Pub, Chicago)
-Cheap Trick (Metro)
-Robbie Fulks/Andrew Bird's Bowl of Fire/Jimmy Sutton's Four Charms (Metro)
-Itzhak Perlman/Daniel Barenboim (Symphony Center, Chicago)



---
Who's always messing up Homestar's plans? The Cheat! The Cheat

Stefonics
Frankfurter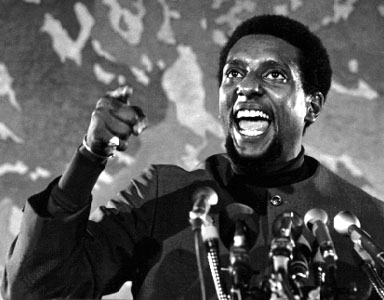 Since: 17.3.02
From: New Jerusalem

Since last post: 264 days
Last activity: 13 days

#6 Posted on | Instant Rating: 1.00
1. Guns N Roses- Axl still has it. I was too young to see anything but concert footage of the first incarnation of the band, but the music is timeless, and as Simba can attest to, they fuckin rock live now.
2. Korn- Pure energy. No breaks between songs. Better than cd quality live performance.
3. Bad Religion- Pioneers of modern punk rock that haven't lost a step over the years. Granted, their new albums suck in comparison to their earlier work, but then again, so does every other punk album. Greg Gaffin is the man and anyone who says otherwise is a moron.
4. Rage Against The Machine- Jesus Christ, I've never seen someone so excited to play music. Zach jumped out of his friggen pants he was so amped for the MSG show I saw them play. Just an amazing frontman and an incredibly talented band. Too bad they have Cornell as the front now... the music lost all meaning for me once Zach left... maybe he'll reform Inside Out so that I can die a happy man.

Honorable mentions go out to The Beastie Boys, Tribe Called Quest, and The Wu Tang Clan. Hip hop concerts are cool for the vibe in the venue, but they aren't the best sounding events.


---

Be peaceful, be courteous, obey the law, respect everyone; but if someone puts his hand on you, send him to the cemetery.
-Malcom X
jfkfc
Liverwurst



Since: 9.2.02

Since last post: 754 days
Last activity: 563 days

#7 Posted on | Instant Rating: 3.87
Originally posted by spf2119

---

Flaming Lips, 12/31/00 (Metro, Chicago): PARTY! The most blissed out band on earth on New year's eve is just perfect timing, and I cannot wait to see them again this year on NYE.

---
I saw them in Trenton...in '87 maybe? I am pretty sure it was right after the album "Oh My Gawd It's The Flaming Lips", and it was just a happy, friendly crowd. Everyone loved everyone else.

Oingo Boingo - 1986 (NYC - Ritz) They didn't come on until midnight, and played til about 3:30am...knew every song they played by heart. Danny Elfman is friggin gold.

Butthole Surfers - 1988 (NYC - Ritz) I was really stoned and they were really cool. Butthole Surfers live is not just a concert, it is an acid trip.

Rollins Band - 1988 (Trenton) Power, and I have never seen it matched. I don't know if he was on coke, but, well, he was powerful. The show didn't hurt by having Social Distortion open up.

Duran Duran - 1985 (Byrne Arena/Meadowlands) I know what you were thinking, but there were scantily clad smoking young chicks oozing for Simon Lebon EVERYWHERE....and I like DD also...

Dead Milkmen - 1987 (NYC - CBGB) They are the most fun I have ever had at a concert in my life. It was a big party. Hilarious, and they rocked, opening up for Angry Samoans (who were pretty darn good too).

Honorable mention: Husker Du, RHCP (before Hillel died), Faith No More, Murphy's Law, Springsteen (BITUSA tour), Buffalo Tom, and Bad Brains (with HR).



---

"You know Monsoon, I am impressed, and I don't impress easy"
-Jesse "The Body" Ventura

"Bob Ryder sucks" - Me.
Aldo D 2112
Goetta




Since: 21.4.02
From: West Palm Beach, FL

Since last post: 3878 days
Last activity: 3707 days

#8 Posted on
Rush - Vapor Trails 2002 Tour, West Palm Beach, FL

Of course I am heavily biased because they're my favorite band but unlike most "nostalgia" acts, Rush seems to get better with age than worse. Geddy Lee's sings better than he did 20 years ago, Neil Peart can still do it on the drums (witness his seven-minute drum solo) and Alex Lifeson was being goofy all night in addition to his solid guitar work. The band was ON that way, hitting pretty much every note admist a sea of lasers and CGI videos, one of which had a cartoon Geddy and Alex trying to outdo each other only to be foiled by a cartoon Neil.


---

"Alright, now I'd like to show you one of my favorite cartoons. It's a sad, depressing story about a pathetic coyote who spends every waking moment of his life in the futile pursuit of a sadistic roadrunner, who mocks him and laughs at him as he is repeatedly crushed and maimed. I hope you enjoy it!"

"Weird" Al Yankovic - UHF
Torchslasher
Knackwurst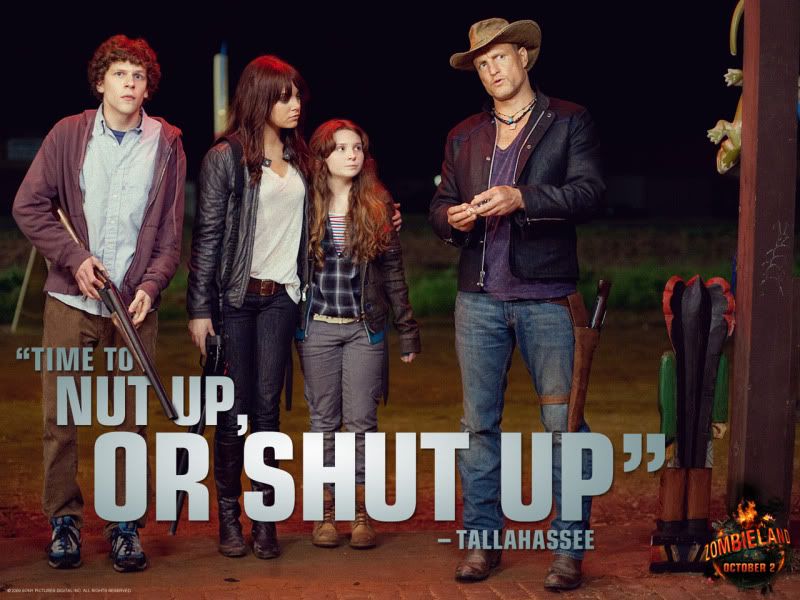 Since: 17.1.02
From: New F'n Jersey

Since last post: 76 days
Last activity: 76 days

#9 Posted on | Instant Rating: 6.44
Stone Temple Pilots- 93- Mann Music Center in Pennsylvania. This was not long after STP had released Purple. The first section was hard rocking, following by a cool acoustic mini-set, and then back to hard rock for the final portion.

Honorable mention to Offspring from same year at Expo Center in Pennsauken, New Jersey.


---

"Oh, a handful of change. I guess I can use this to go...um...buy some candy. So thank you for adding a step to my Halloween process"- homestarrunner

*I* will always remember the RFM Club!
kazhayashi81
Potato korv



Since: 17.6.02
From: Buenos Aires, Argentina

Since last post: 4013 days
Last activity: 3964 days

#10 Posted on
Tom Fucking Petty, with Jackson Browne, who kicked ass too.

Then a bunch of bands you've never heard of.


---



Do I think the WWE should listen to the opinions of the Internet? Absolutely. Do I think WWE should be dictated by the opinions of the Internet? No. Comments and articles that are written on the 'net are the opinions of fans, the fans that drive our product and deserve to be heard. If there is a large group of people who have the same opinions on a certain issue, maybe that issue needs to be addressed or revisited. I think we miss the boat if we don't. One thing about the Internet wrestling community--whether they think the shows are good or bad - they are probably our most dedicated fans, because they watch the shows every week. They love professional wrestling, and you can't really question that.
-Matt Hardy, speaking very true words.
Freeway
Scrapple



Since: 3.1.02
From: Calgary

Since last post: 1617 days
Last activity: 1304 days

#11 Posted on
My Picks:

Our Lady Peace/Stereophonics (2000) [Saddledome]; Just after Happiness... was released. Awesome energy, awesome show.

The Offspring/Millencolin/The Black Halos (2001) [Corral]; The Halos SUCKED ASS, but the awesomeness of the other two bands eclipsed the shittiness of the other by at least 10 times. Great hard set, awesome mosh pit, great show.

Goo Goo Dolls/Five For Fighting (2002) [Jubilee]; Awesome sets with audience really getting into both bands.

HONORABLE MENTION: Weird Al (1994) [Jubilee] and Edgefest (1999) [Race City] which had about 10-15 bands.


---

Flames: 7-13-4-3

Current Coach: Al MacNeil (67)
Movie Of the Week: Star Trek: Nemesis

evilwaldo
Lap cheong



Since: 7.2.02
From: New York, NY

Since last post: 4720 days
Last activity: 4500 days

#12 Posted on | Instant Rating: 0.00
Alice Cooper Constrictor Tour (1986) - Just amazing.

Quiet Riot/Keel - I have no idea why but this show will always stick in my mind. Maybe because both bands were much heavier than their records.

Motorhead - It's Motorhead.

SOD - Yeah, SOD. You have to see it to believe it.

Metallica on the Master of Puppets Tour opening for Ozzy - Cliff was alive and I got to see him play live.






---

From the infamous Wrestleline SS interview:

DTD: If you were to make changes in WCW, if you were in charge and not Ric Flair, what would they be?

SS: I'd get rid of all the old guys, and push the talent that has waited to get the push. The things they are doing, it's back in the 1980s. It's just bad, man. Flair doesn't even deserve to be on the show. You've got to get rid of all the old guys. Like what Vince did, they started pushing guys. Nobody knew who The Rock was 2 years ago. He made The Rock. Now The Rock just did Saturday Night Live. You've got to start with the young talent, talent people can relate to. Who are we trying to relate to if we've got a 50 year old man out there? Are we trying to relate, so a 50 year people and above will go out and buy a f*cking little toy? That ain't gonna happen. It's a f*cking joke.

Does it remind you of any show in particular?
OlFuzzyBastard
Knackwurst



Since: 28.4.02
From: Pittsburgh, PA

Since last post: 376 days
Last activity: 353 days

#13 Posted on
Metallica / Jerry Cantrell (on his first solo tour, with most of Alice In Chains backing him up, playing mostly AIC songs) / Days of the New (original lineup) -- 1998

They Might Be Giants / OK Go -- 2001

Ben Folds Five -- 2000, their last tour


---
gargs
Goetta



Since: 27.8.02
From: The OC

Since last post: 5255 days
Last activity: 4889 days

#14 Posted on
Originally posted by Aldo D 2112

---

Rush - Vapor Trails 2002 Tour, West Palm Beach, FL

Of course I am heavily biased because they're my favorite band but unlike most "nostalgia" acts, Rush seems to get better with age than worse. Geddy Lee's sings better than he did 20 years ago, Neil Peart can still do it on the drums (witness his seven-minute drum solo) and Alex Lifeson was being goofy all night in addition to his solid guitar work. The band was ON that way, hitting pretty much every note admist a sea of lasers and CGI videos, one of which had a cartoon Geddy and Alex trying to outdo each other only to be foiled by a cartoon Neil.

---


i'm a pretty big Neil Peart mark, and he can still bring it. i went to the 11.04.02 VT tour in Cleveland. i've been to the last several Rush tours (VT, Test for Echo, Counterparts, Roll the Bones), and i'd have to say that, although the VT tour was good, Test for Echo was better. Just hearing 2112 from beginning to a 22 minute later end was unbelievable.

Edit: i like the part in the cartoon where Alex & Geddy are chasing each other around all the while Neil is sitting on a chair reading a book. As they pass him by, he glances up with a "whatever" look on his face. Classic moment.

(edited by gargs on 12.12.02 2350)
---

"I used to date a homeless girl. That was pretty cool. You could drop her off ANYwhere. 'Date's over...get out.'"
dMp
Knackwurst



Since: 4.1.02
From: The Hague, Netherlands (Europe)

Since last post: 4 days
Last activity: 2 min.

#15 Posted on
Couldn't tell you what the best ever was..got some I have very fond memories of..

The two times I saw Pearl Jam were freakin awesome as I think they are the best ever..

Living Colour in 2001 at a festival in Holland. We traveled all the way across the country to see them (arrived shortly before and left shortly there after).
Was great to see them again, after all those years.

Guns N Roses 92 - very special concert to me..
Opening acts made it even better- Faith No More and Soundgarden

Zita Swoon (awesome belgian band) at 'het paard' (local club in my town).
It was the final show before the venue closed for several years of renovations. The whole atmosphere was so cool and energetic yet intimate..gives me chills still.



---
My Anti-Drug
Bauerwurst



Since: 30.8.02

Since last post: 4867 days
Last activity: 4572 days

#16 Posted on
Flaming Lips at some unannounced show in a sports bar in a Houston suburb, right after Soft Bulletin. One of the most unbeivable things I have ever seen. (April 2000)

Mouse on Mars opening for Tortoise -Houston, 2001

Cornelius - September 2002, Portland

David Byrne and Jim White - New Orleans 1997

Nirvana, Breeders, Shonen Knife - New Orleans 1993

Fugazi - when I was 14, Lafayette, LA

Tortoise - June 1998, Dallas


---

My turntables might wobble but they don't fall down.
Cerebus
Scrapple



Since: 17.11.02

Since last post: 328 days
Last activity: 50 days

#17 Posted on | Instant Rating: 2.74
Sisters of Mercy, Public Enemy, and Gang of Four: The most scatagorical show I ever went to cause it had half goth kids and half rap kids WAY back in 1991 but it was so COOL!

Nirvana on the In Utero tour was quite spectacular.

GWAR always does good live shows. I saw them and Weird Al on consecutive days and the Weird Al show actually had a rougher mosh pit. Go figure?

Tiffany and Menudo... Don't laugh! It was a good show! You weren't there! Leave me alone, I don't like this thread anymore!!


---

I merely suggested, that you had the driving ability of a brain dead labratory ape.
StaggerLee
Scrapple



Since: 3.10.02
From: Right side of the tracks

Since last post: 5 days
Last activity: 20 hours

#18 Posted on
Prince and the New Power Generation "Greatest Hits" Tour. (Savvis Center, St Louis Mo)

Best showmanship and musicians I have ever seen assembled in one band. The man should seriously just put out an album a year and never tour. Just put out all that great stuff he has shelved up in Minnesota.

Pink FLoyd Delicate sound of Thunder tour. 1988. (JFK Stadium *RIP* Philadelphis)
My first "real" concert, sorta blew the bell curve for all the other bands I saw for 10 years or so!

Cinderella (JR's Jamison Pa) Club show before thier first album was released. An incredible band who doesnt get ANY love from music lovers. Incredibly bluesy, and hard rocking. Too bad they got famous because of other Hair Bands being big, because they seriously rock!

Juliana Hatfield (boathouse, Norfolk Va) Best female singer I have seen live, plus, shes damn cute!

Anthrax (boathouse, Norfolk Va) Two days after Cobain offed himself, John Bush rips his ass to shreads for being a coward, like 3 minutes into the show, then goes on to brutalized my ass for 2 hours!


Brian P. Dermody
Liverwurst
Moderator



Since: 20.9.02
From: New York, NY

Since last post: 2249 days
Last activity: 1672 days

#19 Posted on
Here's a random one

Sugar, Magnapop and Velocity Girl in the fall of '94 at the Orpheum in Boston.

The loudest noise I ever heard. Spectacular.

Also, TMBG every time they take the stage. Probably close to ten times for me. Black 47 is also typically awesome.

Once saw TMBG and Catherine Wheel on consecutive nights. Very different crowds.

Big Bad Voodoo Daddy is a fun time as well.


---
Modern Humorist
drjayphd
Scrapple
Moderator



Since: 22.4.02
From: Outside of Boston

Since last post: 41 days
Last activity: 11 hours


ICQ:
#20 Posted on
Not so much a reflection of how good he is, as much as it is a reflection of how shitty my experiences have been:

Everclear, at my school, a year ago. Once the annoying couples who weren't there for the music left (after they played a couple of the singles), the actual fans could get into it. A little mosh pit, some crowd surfing, and about 10 girls get on stage... one of them gets on her knees in front of Art. Uh, does she know of his reputation?


And although I did go see Frank Black at a club in Seattle a while ago, not only could I not stay for the whole show, but I couldn't get into it. Not bad stuff, though.


---

Today's Out-Of-Context Quote, Courtesy of Punkinhead:

"I'm gonna go dig up a date!"
Pages: 1 2 Next