OlFuzzyBastard
Knackwurst



Since: 28.4.02
From: Pittsburgh, PA

Since last post: 147 days
Last activity: 49 days

#1 Posted on
Hey, it only seems appropriate to balance out the negative thread with a positive one, don't you think? With that in mind - what's the BEST live performance you've ever seen.

I've got to do this one as a top five list myself:

5. Black Sabbath (July 01) - Ozzy, before the (admittedly excellent) TV show kind of killed his mystique

4. The Mighty Mighty Bosstones (May 99) - one of the best live bands in the world

3. Metallica (July 98) - although I'm still kind of pissed I went to this show, considering I had the money to go either here or to the 1998 version of King of the Ring. And nothing happened there that a big time Foley mark would've wanted to see...

2. They Might Be Giants (September '01) - and if you look at the date, you can tell how much I think we all needed to see an irreverant show like TMBG...

1. Ben Folds (July '02) - probably hits #1 because it's recent, but if you even tolerate Mr. Folds' music, do yourself a favor and get to one of his shows as quickly as humanly possible.

Boy, that's a unique list, isn't it?


---

"The only difference between lilies and turds are those humankind have agreed upon, and I don't always agree."
---George Carlin

"Those who dance are considered insane by those who can't hear the music."
---Anon.
Promote this thread!
FLRockAndLaw
Kishke



Since: 2.1.02
From: Central Florida, somewhere between Orlando and Tampa, U.S.A.

Since last post: 1147 days
Last activity: 462 days

#2 Posted on
A list of the four best concerts I've ever seen, starting with the best:
+ Rolling Stones - Voodoo Lounge, August 1994, Giants Stadium, East Rutherford, New Jersey. Caught the Monday night show, the day after Woodstock '94 ended. I was a little bummed that I'd missed them for the Steel Wheels tour in 1989 (Bill Wyman's last tour with the band), but this show was great. They actually had enough faith in the Voodoo Lounge album to play at least six songs from it, as well as all their classic stuff. Even being way at the very top of one side of the stadium, I still had a decent view of the stage and band, and they were in great form that night. Best concert I've ever been to.

+ Sting, Ten Summoner's Tales, Feb. 1994, Miami Arena, Miami, FL. Since he put out the Ten Summoner's Tales album about a year or two earlier, Sting had been planning to do concerts in various venues in Miami, but cancelling them. My last day on campus before flying home for Christmas was the day seats for this show were on sale. I was about the second person in line... and because I helped a scalper get some tickets for him, I managed to get floor seats for myself and my date. I swear, I saw so many friends and even professors from Miami, they should've just offered credit hours for the show. There was one period of about 30-40 minutes where I did not sit down... when he ended one song and I thought I couldn't take any more, he ripped into another song that brought the arena to its feet. Heavy on the Police stuff, including the heaviest version of "Synchronicity II" ever performed, a version of "King of Pain" that transformed into "Demolition Man" after the guitar solo, and then back to the end of "King of Pain"... utterly mindblowing stuff. A lot of stuff from the Summoner's Tales album, too. Even ended the show with a duet on "Every Breath You Take" with opening act Melissa Ethridge... a classy way to end it.

+ Tesla, Time's Making Changes - March 1996, Sunrise Musical Theater, Sunrise (Ft. Lauderdale), Florida. This was after Tommy Skeotch was kicked out of the band for his drug problems, so they were playing as a foursome. This concert was the night that my last undergrad spring break started. I had been really stressed out with my final semester of school and working five days a week at my internship. I wasn't too far from the stage with my date that night, so I had a good view. Bassist Brian Wheat appeared to be in a night-long fight with the road crew... but that was the only downer. The band played acoustic covers of "Signs," "You Can't Always Get What You Want," and most of their hits. They even debuted a new song or two that night. Tesla started their set with "Cumin' Atcha Live" and "EZ Come EZ Go." At the end of those two songs, singer Jeff Keith screamed out, "What's that?" and guitarist Frank Hannon ripped into the intro of "Modern Day Cowboy." And I lost it at that point...as well as a good part of the rest of the theater. I scared the hell out of my date that night when I did. I still get goosebumps just thinking about it. Even as a four-piece, the band was rockin' all night.

Unfortunately, the band broke up about three months later. Fortunately, they reformed for a reunion tour about a year and a half ago. Rumor has it that a new studio album is in the works.

+ Peter Murphy - Dust, June 2002, Billboard Live, Miami Beach, Florida. I saw him at the second NYC show on the Bauhaus reunion tour back in 1998... the show that was recorded for the live album from that tour. This was the first time I'd seen him live as a solo artist. I was maybe 15 feet from the security barrier at the stage... I swear, I could've reached out and touched him. He ripped through a lot of stuff off of his album from this year (which is a bizarre but great mix of Turkish, Celtic, and Eastern music, with some Afro-Cuban stuff thrown in), and his band was/is absolutely phenomenal. Towards the end of the show, his drummer ended one song with a drum solo that got him an extended ovation - Peter even brought him back out for an extended curtain call. In addition, the band did reworkings of some of his older songs such as "Subway," and played hits like "All Night Long," "Crystal Wrists," "Roll Call," "I'll Fall With Your Knife" that had most of the club singing along. When he ripped into "Cuts You Up," he wouldn't have needed to sing - everyone in the club was singing all the words. To top it off, the opening act that night (Michael J. Sheehy) gave me a personal autograph on the inside jacket of one of his CDs that I bought at the merch table... and he offered to do it without me even asking him. Totally cool on his part; wish more artists would do that.



---

RageRockrr - Randomly Selected Wiener of the Day Conspiracy Victim
"Thanks RageRockrr! You're the coolest!" - Excalibur05, March 10, 2002.
"Thank you for bringing back a DEEP 80s memory, Rage. THANK YOU." - DMC, June 6, 2002.

Mr. Broslofski: Now you go brush your teeth, and march into bed. You won't be opening your Hannukuh present tonight.
Kyle: Probably just another stupid dreidel anyway.
Mr. Broslofski: What did you say?!?
Kyle: I said Ike's on fire.
- South Park, Episode 110 - "Mr. Hanky, The Christmas Poo"
Mr. Heat Miser
Blutwurst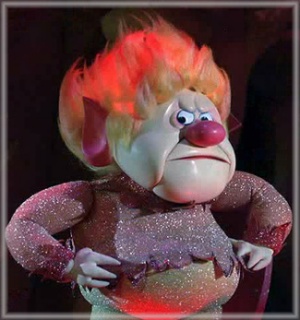 Since: 27.1.02

Since last post: 4157 days
Last activity: 2259 days

#3 Posted on
PJ Harvey, Sept 01, Hammerstein Ballroom. She just kicks all kinds of ass live. To the point where listening to the CD's is a bit of a letdown, now.

Anyway, highly, highly recommended.


---

Everything I touch, starts to melt in my clutch........
I'm too much!
WhoBettahThanDeion
Bockwurst



Since: 4.1.02

Since last post: 5996 days
Last activity: 5832 days

#4 Posted on
I gotta' agree about the Bosstones being a kickass live band!

I saw them in 98 or 99, I don't remember which, in a concert in which they opened for Reel Big Fish (who had one hit that played on Mtv FOREVER, and eventually disappeared into obscurity along with the video), and they fuckin' ROCKED the house!

Also, I would say that G. Love is my number one fave, the guy can be electric and really knew how to get the crowd into the show (this was 99 also, summertime in Columbus, OH).

I hate to admit this, but I have to, the music wasn't great, but MC Hammer, 2 Legit 2 Quit Tour at the Ohio State Fair. GODDAMN Hammer can DANCE! His choreography and stage show alone where worth the price of admission. Not to mention seeing that guy with the pope-hat hair LIVE!

The Cramps, late '98. They rocked the freakin' house and I spotted Marky Ramone in the audience. Awesome night.


---

Respect the opinions of others. Unless they're unoriginal, uninventive morons with no class who use racial slurs and homosexual hate-language for insults. Then break the bastard down. It's 2002 ya'll. There's other races and gays a plenty out there in the real world. Get used to it.
CKY23
Braunschweiger



Since: 30.7.02
From: Rhode Island

Since last post: 5997 days
Last activity: 5961 days

#5 Posted on
In no particular order...

Incubus- September 01- Avalon Ballroom Boston. Just full of energy, I got there late. I walked in as they were playing new skin, but the crowd was pumped, they were all way into it, super fun. Tons better then when I saw them in May at the Civic tour. Brandon was sick or something, that hindered the show.

Dream Theater -March 02-Orpheum Theater Boston. They played for 3 hours, 2 sets. At the end of the first set, Mike Portnoy (drummer for DT) did a drum duet with Mike Mangenni (extreme, Steve Vai) on his huge drum set with three bass drums and two thrones. they switched seats in the middle and kept playing the whole time. Fuckin CRAZY!

Steve Vai- November 00. Lupo's Providence. Small club, not sold out, but everyone was pressed together right against the stage. he just kept rocking. felt more like watching your friends band in a basement then a virtuostic guitarist. intimate and nice

Pennywise also puts on a great show, and I liked System's set at this year's ozzfest. I always enjoy Rob Zombie too, he enjoys what he's doing.


---

"Vince McMahon is like the Socrates of professional wrestling; he started it all"
spf
Scrapple



Since: 2.1.02
From: The Las Vegas of Canada

Since last post: 1238 days
Last activity: 112 days

#6 Posted on
Best shows I've ever been lucky enough to see:

Tori Amos, Park West, Chicago, 4/30/98: The one person who truly changed my world with music, in a small club environment showing off a new album and working with a full band for the first time. The electricity was palpable, and the reinterpreting of older songs with a full band brought out a fury no one ever believed she could truly realize in her music. I've seen Tori 7 times, but this was the one that I will never forget.

Flaming Lips, Metro, Chicago, 12/31/2000: All of the times I saw the Soft Bulletin shows they were amazing, but the party atmosphere of the new year just made the whole evening seem like a gathering of friends that just happened to have one of the best bands on earth playing. Of course considering that I maintain that "Soft Bulletin" will one day be remembered as the best album of the 90's, the source material was impeccable for the show. May I add go see the Unlimited Sunshine tour if you get a chance, as any Lips show is a good show.

Lilith Fair, New World Music Theatre, Chicago, 8/9/97: The first year of this festival tour, and they put out a lineup that I loved in front of a sold out crowd of 35,000. Beth Orton, Lisa Loeb, Emmylou Harris, Jewel, Sarah McLachlan, and Indigo Girls was the order of performance. And while everyone was amazing, more than that was just the sense of being somewhere that was out of the norm. And when you look at what the big festival tours are now (Anger Management, Warped, Family Values, Ozzfest), it's not hard to see why this show with this lineup in front of this crowd was out of the ordinary, and sadly not likely to be duplicated anytime soon.


Rock Festival, Sodra Teatern, Stockholm, 4/16/01: Best show involving a bunch of bands I'd never heard of before, but became obsessed with afterwards. Held in a large building with a mainstage area for about 1500 or so, but then other shows going on in small rooms for about 100-200 people. I saw Randy become my all time favorite live band on the mainstage with their ferocious left-wing punk. I found the heir to the Mick Jagger "ugly but sensual lead singer" throne watching the band Yvonne on the mainstage. Mazarine Street brought the white boy soul. And I became a true Edson fanboy watching them play an acoustic set in a room about the size of the front-room of my house. Also I got to ponder the odd fact that all these bands did their between song patter in Swedish, but all sang in English
---
You never know when you'll meet that special someone... the someone that's mysteriously blind to your flaws. or, you know, stupid enough not to realize that yes, you really are that cynical.
ManiacalClown
Landjager



Since: 2.1.02
From: Houston, TX

Since last post: 2157 days
Last activity: 2157 days

#7 Posted on | Instant Rating: 0.00
I saw Tool live last Tuesday. I have seen God.


---
J. Kyle
Banger



Since: 21.2.02
From: The Land of Aloha

Since last post: 251 days
Last activity: 234 days

#8 Posted on
http://jkyle.com says:


Alien Ant Farm-The bassist can spin in circles, shoot water in the air ala Triple H, and STILL hit every note.

Slipknot-They played so hard they knocked the power out.

Weezer-Just fucking awesome.


---
MMPS Member----VISIT SMARKTOWN!----Enter the Geekdom
"When I have children I'll do as much to encourage them to read as possible. You know, like hit them if they don't." Douglas Adams
IC Contender! Now can you dig THAT?
Thunderous Iron Moose!
Pinkelwurst



Since: 16.6.02
From: Montreal, Quebec, Canada

Since last post: 5336 days
Last activity: 4492 days


ICQ:
#9 Posted on
I've always found Vertical Horizon live to be spectacular, even if their choice of songs to cover could be reasonably called in to question.

Also, they delve into DMB-stylings a touch heavily. If I'd wanted DMB, I'd have paid for DMB...

Matthew Sweet is OK, if a bit loud.

Anyway.


---

Thunderous Iron Moose
Debator, Dramatist, Thinker, Tinkerer
Sometime-poster to the WWE Column in alt.gossip.celebrities
MooseWorldOrder@dog.com
ICEMAN
Landjager



Since: 23.5.02
From: Nashville,TN

Since last post: 3487 days
Last activity: 3176 days

#10 Posted on
Two Words: Pink Floyd



I saw then in '94,I was 11 at the time but no concert since then has even came close.They might be 40-something years old but they still kicked all kinds of ass.


---

I am immortal
I have inside me blood of kings
I have no rival,no man can be my equal
So take me to the future of of your world
---Queen,Princes of the Universe


Do or Do Not,There is no try.
---Yoda
bash91
Merguez



Since: 2.1.02
From: Bossier City, LA

Since last post: 2411 days
Last activity: 268 days

#11 Posted on
In no particular order, here's something that might resemble a top 5:

Hank Williams, Jr. and Andy Griggs - 9/25/99 Nashville: This one was a surprise 30th birthday present for me from my wife. Plus, whether you like country or not, Bocephus kicks all kinds of ass and takes names while doing so.

Sting - 1/87 West Lafayette, IN: This was the "Nothing Like the Sun" tour and his backing band was simply incredible. The highlight of the show was the acoustic version of "They Dance Alone" with a simply amazing extended instrumental bridge and the encore where Sting and Branford Marsalis did an awe-inspiring version of "Roxanne."

Warren Zevon - 1/91 Indianapolis: Probably one of the most underrated musicians and songwriters of the past quarter century. Plus, he puts on a great show and really makes sure that the audience goes away entertained.

Ministry - 6/94 Chicago: An impromptu show at some little hole in the wall bar. I ended up about 18 inches from the lead vocalist and was stuck there for about 2 hours. Simply amazing.

Petra - 9/85 Indianapolis: The first concert that I drove too and one of the best light shows I've ever seen.

And, of course, I have to include almost all of the several dozen Grateful Dead shows I had the privilege of attending.

Tim


---

"Verhoeven's _Starship Troopers_: Based on the back cover of the book by Robert Heinlein."

GumbyTom
Cotto



Since: 20.3.02
From: Ohio

Since last post: 5682 days
Last activity: 5138 days

#12 Posted on
I saw weezer play the polaris ampitheater in columbus a few weeks ago.

It may have been because i was drunk.

It may have been the sixth-or-so row seats

It may have been meeting the band after the show

It may be because I'm a weezer fan, but the show really rocked.

I also saw Ben Folds in Columbus back in December, he was pretty good.

The Flaming Lips are coming to town as part of the lips-de la soul-cake tour- that looks good too.
dunkndollaz
Banger
Back to Back Survivor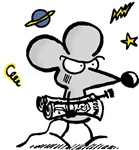 Since: 3.1.02
From: Northern NJ

Since last post: 59 days
Last activity: 2 days

#13 Posted on
Bob Marley - November 1979 - Burlington, VT

Peter Tosh opening for Jimmy Cliff - Summer of 1987 in a park outside of Downtown Denver

James Brown - in a smoky nightclub in Denver right after Rocky 4 came out so I got to hear Living in America 3 times - he threw off the cape 10 times





---

"Me, I need tending. Someone to take care of me. Someone to rub my tired muscles, smooth out my sheets."

"Get married."

"I just need it for tonight."
astrobstrd
Bockwurst



Since: 13.3.02
From: Loveland, OH

Since last post: 4192 days
Last activity: 4160 days

#14 Posted on
Quicksand - Warped tour '95 or '96, I forget. They played last and a sizable chunk of the crowd had left since they came for the pop-punk (not that there's anything wrong with that). The set was INCREDIBLY intense though.

Pennywise - If you ever see that Pennywise is coming to town, cancel all your plans and go. More energy than you're likely to see this side of Iggy Pop.

GWAR - Faaaaar from everyone's cup of tea, but if you have a sick and sophomoric sense of humor, and a set of clothes you don't mind ruining, go see them. I think my personal favorite performance was summer a few years back, when it got obscenely hot, and GWAR stripped of their costumes. It was surreal and very cool.

Sepultura - Straight up, balls-to-the-wall, 50 minute set of blistering noise.


---

"Words to memorize. Words hypnotize. Words make my mouth exercise. Words all fail the magic prize. Nothing I can say when I'm in your thighs."

-Violent Femmes
albert44
Italian



Since: 12.2.02
From: houston , TX

Since last post: 5009 days
Last activity: 4741 days

#15 Posted on
The best live band ive ever seen was this punk band called
Zeke here in houston. One of there songs was on the Punkarama 5 compilation
album so when i found out they were having a show i decided to go.(late sept of '99)
Maybe 75 people actually showed up at the bar they were playing atbut man
did they blow everyone away.Not to mention the fact that they didnt take the stage till
about midnight on a sunday night. They broke up last month month so i cant recommend them.
Oh well


---

albert44

Parts Unknown
Lap cheong



Since: 2.1.02
From: Darkenwood

Since last post: 72 days
Last activity: 1 day

#16 Posted on
I've never been able to top the u2 Popmart tour. It lifted me into the sixth heaven, it was so awesome. "Where the Streets Have no Name" was the highlight with a stadium-load of fans singing "and when I go there, I go there with YOU" to Bono and the video wall was pumping out this funky imagery that looked like falling into the Stargate. WOO

Close behind are Moby and Natalie Merchant. Moby was totally absorbing and Merchant was passionate as hell.

Jars of Clay is the most musically perfect live band I've ever seen. They didn't hit a wrong note all night, as far as I could tell. They are impeccable.


---

"YOU WANT A PIECE OF ME?" - The chilling words of the Shockmaster!

"Here comes Charles Benoit, and he's really mad.....Charles Benoit is here, and he's FUCKING CRAZY"- T.R. on the barbecued cat thread (it's too terrible to link)

THE AWESOME UNDERTAKER drives out - damn, how did those STEEL steps rise up onto their ends and out of the way of - hey wait, I see DUDES there! They must be soulless minions of Big Evil's Red Devil Underwood Deviled Ham Team Evil. What? - CRZ, back to his old antics
Stefonics
Frankfurter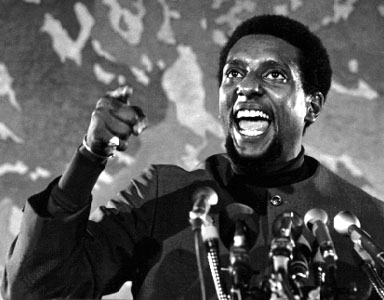 Since: 17.3.02
From: New Jerusalem

Since last post: 564 days
Last activity: 30 days

#17 Posted on | Instant Rating: 1.00
Number 1 has to be Bad Religion. I will follow these men to the ends of the earth to see them play live. And absolutely electric performance is given all the time, and this years Warped Tour was no different.
Number 2 is Korn. Intense does not even begin to describe their live show. Simply amazing.
Number 3 is Rob Zombie. The pyro alone almost makes it worth it. These guys are nuts.
Number 4 is The Beastie Boys. These guys are without a doubt the best Rap show I've ever seen.
Number 5 is a bit of a tossup. Snapcase, H2O, Atom and his Package, and Wesley Willis all hold special places in my hearts.

Rock over London, Rock on Chicago. Wheaties, Breakfast of Champions.

All of these will move one step down once Guns N Roses embarks on their U.S. tour. If it's within 2000 miles of NYC, count me there.


(edited by Kidbrooklyn on 16.8.02 0446)

---

Be peaceful, be courteous, obey the law, respect everyone; but if someone puts his hand on you, send him to the cemetery.
-Malcom X
Grimis
Scrapple



Since: 11.7.02
From: MD

Since last post: 2881 days
Last activity: 1336 days

#18 Posted on | Instant Rating: 2.09
Originally posted by Kidbrooklyn

---

All of these will move one step down once Guns N Roses embarks on their U.S. tour. If it's within 2000 miles of NYC, count me there.


(edited by Kidbrooklyn on 16.8.02 0446)

---


I'll believe THAT the same time that Chinese Democracy comes out. I remember hearing what was supposed to have been the first song off of that album in October of 1999.

If it's not the original lineup, I probably won't care.
chazerizer
Italian



Since: 11.7.02
From: Pittsburgh, PA

Since last post: 6002 days
Last activity: 2459 days

#19 Posted on
The best live performance I've ever seen had to have been They Might Be Giants in late 2001 (I guess it was October). I have never seen a crowd get more into a band without anybody getting hurt. Wicked cool.

Other tops:
Powerman 5K - the show was for Korn, who had far better props, but far worse stage personas.
Adema/Alien Ant Farm/Glassjaw/Earshot/Someone Else Good - The most memorable thing about this concert (besides the actual six hours of music), was the fact that when I woke up the next morning I could barely move. The craziest shit went on that night.



---

It's still the pre-seasons

Steelers 0-0
Penguins 0-0
A-MOL
Frankfurter



Since: 26.6.02
From: York, England

Since last post: 5486 days
Last activity: 5428 days

#20 Posted on
Not sure if you have heard of them, but I saw Black Grape do a show in Leeds that was incredible. The lead singer, Shaun Ryder, was talking to the audience is if he was talking to his best mate. Also, the band and the singers were basically playing not for note-perfect renditions but just having fun, changing the lyrics and stuff. Top night.


---

...full of energy. Multi-orgasmic, if you will, in a cosmic sort of way."
Pages: 1 2 Next