Torchslasher
Knackwurst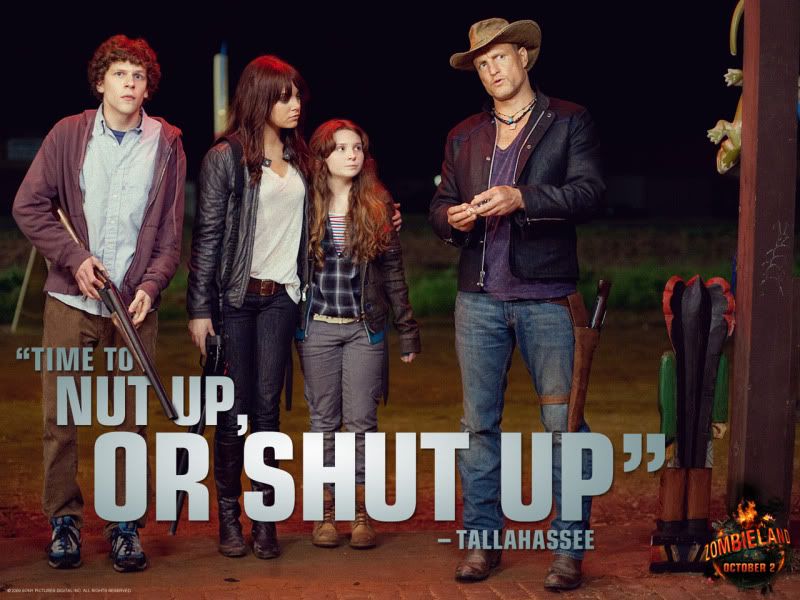 Since: 17.1.02
From: New F'n Jersey

Since last post: 34 days
Last activity: 34 days

#1 Posted on | Instant Rating: 6.44
Blatantly stealing from a topic brought up on another website, I want to know what the best songs to listen to while driving are. Whether it be music to make you speed by, or music to fill up the time driving on long trips.

Here's my quick list:

Bad Habit by Offspring- When I have had a bad day and feel the need to speed, this song gets me going.

Sweet Home Alabama- Don't know why this song is great to drive to, but I always dig having the windows down and this song blazing.

Break Stuff by Limp Bizkit- Another song that is just pure madness and is sure to piss off the drivers that are stuck in traffic next to you.

Don't Know Why by Norah Jones- A recent song that is great to listen to when you are not in a hurry and just chilling out in the car.

Well, did I miss any songs?




---

The call is from heroism, will you accept the charges?

*I* will always remember the RFM Club!
Promote this thread!
mountinman44
Sujuk



Since: 8.5.02
From: San Diego, CA

Since last post: 3366 days
Last activity: 1681 days

#2 Posted on
There's a ton of them I like to hear when I'm driving.

Let the Music Do the Talking -- Aerosmith. From the little sold "Done With Mirrors" album. Also, the last album before they sobered up.

Back In The Saddle -- Aerosmith. Yes, I love Aerosmith, especially their stuff from the 70's.

Jessica -- The Allman Brothers. A fine instrumental and great for flying up I-15 on the way to Big Bear Lake.

Red Barchetta -- RUSH. A song about a Ferarri and another great one for the trip up I-15. Got pulled over once listening to this one.

Riding the Storm Out -- REO Speedwagon. I feel like an old man. All my music is old, but this is an excellent driving song.

That's all I can think of for now. My brother and I used to listen to a lot of Pantera when we played softball together. It used to scare the hell out of people on the road.

(edited by mountinman44 on 19.12.02 1454)

---

"Ensign Kodos, set coordinates for the obscure, T-shirt producing planet of Earth. We are going to visit... MY DAUGHTER!" -- Kang
Cerebus
Scrapple



Since: 17.11.02

Since last post: 1132 days
Last activity: 853 days

#3 Posted on | Instant Rating: 2.74
Someone on here already has a quote from it as thier sig, but there is a song called 'The Church of Logic, Sin, and Love' by The Men that is PERFECT for driving from Tampa to Orlando twice a week. Whenever I have to make that drive, it's about 45minutes one way, I listen to that whole CD. Excellent Traveling music.

Two other CDs I always take with me on road trips are Traci Lords '1000 Fires' and Pulp 'Different Class'.


---

I merely suggested, that you had the driving ability of a brain dead labratory ape.
Spaceman Spiff
Knackwurst



Since: 2.1.02
From: Philly Suburbs

Since last post: 7 days
Last activity: 1 day

#4 Posted on
Pearl Jam's "MFC" and "Rearviewmirror"

(edited by Spaceman Spiff on 19.12.02 1853)

---

Matthew: You would've loved it, David. A week in a foreign country, strange people, strange customs...
Dave: Oh, I know what you mean. I've been to Canada.
Dagent913
Bockwurst



Since: 18.11.02
From: Strong Island

Since last post: 5787 days
Last activity: 5318 days

#5 Posted on
I prefer to think of great entire albums to drive by. For me, I've got: Black Sabbath's Heaven and Hell,
Busta Rhymes' Extinction Level Event,
Rush's Permanent Waves,
Guns 'n' Roses' Appetite for Destruction,
Mystikal's first album, the name of which I'm forgetting right now,
Type O Negative's Bloody Kisses,
Skid Row's 40 Seasons (I know, I know, it's a best of, but it's the only Skid Row album that has the least amount of filler crap, in my opinion)
and one that doubles as my favorite album to listen to when on a train for some reason, Dream Theater's Images and Words.


---

What if your grandfather was a kazoo?







Take the "Which Marvel Comics Hero are you" quiz!
Mild Mannered Madman
Toulouse



Since: 1.3.02
From: Westminster, CA

Since last post: 2585 days
Last activity: 2302 days

#6 Posted on
Pressure - Billy Joel
Black Friday Rule - Flogging Molly
Promises in the Dark - Pat Benatar
Paint it Black - ??? (It's a woman covering it. It rules. I wish I knew who it was)
Shutterbug - Veruca Salt



---
Parts Unknown
Lap cheong



Since: 2.1.02
From: Darkenwood

Since last post: 435 days
Last activity: 120 days

#7 Posted on
I can't believe it hasn't been mentioned...

Maybe I'm just cheesy...

But whatever happened to Life is a Highway?

I also like Take It Easy by the Eagles.


---


"This is Hard Harry reminding you to eat your cereal with a fork and do your homework in the dark." - Christian Slater, Pump Up the Volume
HrdCoreJoe
Potato korv



Since: 29.4.02
From: Jax, FL

Since last post: 3173 days
Last activity: 3173 days

#8 Posted on
Flock of Seagulls - I Ran
Now I can't believe THAT wasn't mentioned yet. And no, I'm not kidding.
Also, any of the various "Best Of" Beach Boys cds floating around out there.


---

Treasure Planet ruled all kinds of ass. And yes, I do work for Disney but its good anyhoo.
Mr Heel II
Lap cheong



Since: 25.2.02

Since last post: 562 days
Last activity: 298 days

#9 Posted on
Here's my token "I can't believe it's not mentioned yet" (and I have two...)

Gary Numan - Cars
Sniff n the Tears - Driver's Seat.

My CD compilation is designed for night driving and includes...

Nelson Riddle Orchestra - Theme from Route 66
Cardigans - Erase Rewind
Tones on Tail - Twist
Suzanne Little - Tragic Flaw
Hot Butters - Popcorn
Dave Baby Cortez - The Happy Organ
Cowboy Junkies - Miles From Our Home
Chris Isaak - Wicked Game
Dimitri from Paris - Une Very Stylish Fille
Sneaker Pimps - Six Underground
Plumb - Pennyless


(edited by Mr Heel II on 20.12.02 2027)

---

this post brought to you by the wholesome goodness of deep fried clam strips
rosty69
Longanisa



Since: 18.6.02
From: Here (college) and There (Home)

Since last post: 6397 days
Last activity: 6351 days

#10 Posted on
"Recovering the Sattelites" by the Counting Crowes is good.

Also, cliche time: "Blood on the Tracks" and "Nebraska" make for a killer one-two punch.

What, me, despressed?


---

They should push Batista as the RAW monster and have D-VON DUDLEY beat Brock Lesnar and become the Smackdown monster and have a big payoff fight on PPV.

Those two are the future of pro-wrestling.

-du365

This is why I like boards like this--everyone's got their own opinion, and no one belittles it.
ManiacalClown
Landjager



Since: 2.1.02
From: Houston, TX

Since last post: 2660 days
Last activity: 2660 days

#11 Posted on | Instant Rating: 2.65
Originally posted by Spaceman Spiff

---

Pearl Jam's "MFC" and "Rearviewmirror"

(edited by Spaceman Spiff on 19.12.02 1853)

---


I LOVE YOU

As for me, I have this odd fascination with driving to songs featuring fatal car accidents such as Pearl Jam's cover of "Last Kiss" and Pink Floyd's "Two Suns in the Sunset."


---
gargs
Goetta



Since: 27.8.02
From: The OC

Since last post: 6059 days
Last activity: 5692 days

#12 Posted on
Originally posted by Mr Heel II

---


Sniff n the Tears - Driver's Seat

---


holy sh*t! i thought i was the only person who remembered that song. i love that one!

i also like:

Rush - Distant Early Warning
Zombie - More Human Than Human
Saliva - click, click, boom. (WWE song)
Nelly - # 1
Van Halen - Don't Tell Me What Love Can Do


---

"I used to date a homeless girl. That was pretty cool. You could drop her off ANYwhere. 'Date's over...get out.'






Take the "Which Marvel Comics Hero are you" quiz!
Brian P. Dermody
Liverwurst
Moderator



Since: 20.9.02
From: New York, NY

Since last post: 3052 days
Last activity: 2475 days

#13 Posted on
The Church's 1988 'Starfish' album is good for long distance middle of nowhere kind of drives. A touch ethereal for most modern tastes, but I stand by it.

And as excellent an album as Tom Waits's "Bone Machine" is (truly a classic, on my all time top 5), driving on a winter's night through Connecticut with Bone Machine blaring would make even Up With People want to take their own lives. Takes a great album to do that, though.

Seriously, what the hell is there to do in Connecticut? There's an other worldly pizza place in Fairfield and Titan Towers 20 miles down the road, but the rest of the state is just the Boston-New York equivalent of flyover country.


---
Modern Humorist
drjayphd
Scrapple
Moderator



Since: 22.4.02
From: New Hampshire

Since last post: 99 days
Last activity: 4 days


ICQ:
#14 Posted on
Originally posted by DJ Ran

---

Seriously, what the hell is there to do in Connecticut? There's an other worldly pizza place in Fairfield and Titan Towers 20 miles down the road, but the rest of the state is just the Boston-New York equivalent of flyover country.

---


I've been trying to figure that out for years.
---

Today's Out-Of-Context Quote, Courtesy of Punkinhead:

"I'm gonna go dig up a date!"
Bullitt
Shot in the dark



Since: 11.1.02
From: Houston

Since last post: 1438 days
Last activity: 1438 days

#15 Posted on
Anything with a hot drum beat that allows me wear out the material on my steering wheel gets a lot of play whenever I'm driving.

Matthew Good Band's "Indestructible"
Sloan's "Underwhelmed"
Morris Day & The Time's "Jungle Love"
Veruca Salt's "Seether"
Kool & The Gang's "Get Down On It"
Virtually anything by Fu Manchu

and, believe it or not...

No Doubt's "Hella Good." GREAT driving song.

(edited by Bullitt on 21.12.02 2204)

---

"So, sorry sweetie...tootsie-pie...sugarbob...funky bunch."

www.Gordie.ca
Net Hack Slasher
Banger



Since: 6.1.02
From: Outer reaches of your mind

Since last post: 5705 days
Last activity: 4124 days

#16 Posted on
I gave a babyface pop seeing Mr. Heel's mention of Sneaker Pimps. I miss them

Sneaker Pimps - Spin Spin Sugar
K's Choice - Not an addict
Goriliaz - Clint Eastwood
B52 - Love Shack
Clash - Rock the Casbah
Cardigans - Favourite Game
Chemical Brothers - Setting sun
Placebo - Every you, every me
Sarah McLauchlan - Silence
Sonic Youth - Kool Thing

I mostly like driving to something with a quick beat to it mostly techo, chicks or guys from England and most of the time sound like chicks.
---

Oh they have the internet on computers now!
Ana Ng
Blutwurst



Since: 6.8.02
From: Naples, FL, USA

Since last post: 5952 days
Last activity: 5526 days

#17 Posted on
I like albums I can bounce tamely to in a cheerful manner when I'm driving. Such as:

-Anything by Cake or Sublime.
-Portishead's "Dummy".
-WWE Anthology.


---

Think Happy Kurt Angle Thoughts.
Big Bad
Scrapple



Since: 4.1.02
From: Dorchester, Ontario

Since last post: 598 days
Last activity: 167 days

#18 Posted on | Instant Rating: 5.54
Nothing beats Bruce Springsteen's "Nebraska" album for driving along on a dark highway in the middle of the night.


---

"If you go out with a girl and they say she has a great personality, she's ugly. If they tell you a guy works hard, he can't play a lick. Same thing." -- Charles Barkley
Socks
Landjager



Since: 25.6.02
From: Ottawa

Since last post: 1654 days
Last activity: 1530 days

#19 Posted on | Instant Rating: 6.21
Hmmm...let me see

Never Again--Nickleback. Makes me drive like a madman.
She Hates Me--Puddle of Mud. See above
Turn the Page--Bob Seger. Live version only please.


---

How much wood can a wood chuck chuck, if a wood chuck could chuck wood?
Cactus Adam
Pinkelwurst



Since: 12.5.02
From: Dallas, TX

Since last post: 4622 days
Last activity: 2660 days

#20 Posted on
When you're in a "Metal-Thrasing Mad" kind of mood:
Helmet - Meantime
White Zombie - Astro Creep 2000 (perfect, hard-driving stuff)

For mellow, easy driving:
Willie Nelson - Red-Headed Stranger

When you wanna feel like a cross-country trucker:
Johnny Cash - I've Been Everywhere (single)


---

"That's what you get for not hailing to the chimp."
Pages: 1 2 Next