spf
Scrapple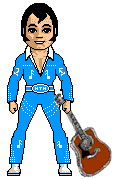 Since: 2.1.02
From: The Las Vegas of Canada

Since last post: 960 days
Last activity: 380 days

#1 Posted on
To the male wieners I have a question I hope you can give an answer to. I'm working on a piece I'm writing and I want to incorporate every good kiss-off line we have ever been given by a woman we were in a relationship with/wanted to get in a relationship with. I'm sure enough of us know the joy of being given some derivation of the "sorry it's not like that with you" speech, so let's see the wonderfully cruel twists people have given it in your lives. The more people who contribute, the more wonderfully bitter I can make this. Thanks :)


---
and maybe I should open up my sensitive side/but really, the sensitive side sucks./I've been there./You can only imagine the kinds of sweaters they make you wear.


NWA:TNA - GO RED GO!
Promote this thread!
The Goon
Banger
Moderator



Since: 2.1.02
From: Calgary, Alberta, Canada

Since last post: 224 days
Last activity: 198 days

#2 Posted on
Just last night, I gave this broad a good line: "Right now, I'm just not able to give you the intimacy that you're looking for and that you deserve."

We had only gone out a couple of times though, a one night stand and an awkward follow up. I had some help with that line, I can't take full credit for it.
Rudoublesedoublel
Frankfurter



Since: 2.1.02
From: Kentucky - Home of the 8 time NCAA Champ Wildcats

Since last post: 219 days
Last activity: 148 days

#3 Posted on
I don't know if I could use "best" with a straight face, but I get the point. A couple that I really loved hearing before I met my wife (God bless her!):

It's not you, it's me.
I need space.
I'm in a wierd place now.
I love you but I'm not "in love" with you.

Granted, all of them are cliches, but the thing is, girls/women still use them, we know they're BS and that's why they piss us off. (Or course, unless I used them when I broke it off with her, in which case they were heartfelt and sincere.)

jfkfc
Liverwurst



Since: 9.2.02

Since last post: 777 days
Last activity: 586 days

#4 Posted on | Instant Rating: 3.87
My personal favorite remains:

"I am sorry to have to tell you this, but I wouldn't fuck you with a stolen dick."




---

"You know Monsoon, I am impressed, and I don't impress easy"
-Jesse "The Body" Ventura

"You were in your family car following a checkered cab that could somehow fly, and as you were watching the flying cab it faltered, and crashed into the parking lot of a nearby shopping mall."
bubblesthechimp
Boudin rouge



Since: 22.3.02
From: Weymouth, Ma

Since last post: 1069 days
Last activity: 943 days

#5 Posted on
Your such a perfect guy. Any girl would be lucky to have you. Just not me.


---

"i dont know what it is or what it could be but i get a woody when these pussies try to push me thinkin they gonna put me in a position to pickle me y'all tickle me pink i think i'd just rather have Pink Tickle Me"
Biggie, 50 Cent, Eminem "The Realest" (RemiX)
cranlsn
Toulouse



Since: 18.3.02
From: Hartland, WI

Since last post: 95 days
Last activity: 5 hours

#6 Posted on

OK...I've experienced both of these...as cliched as they are:

The ever popular "I just want to be friends..."

And my particular favorite, "You're TOO nice..."




---
SchippeWreck
Banger



Since: 26.3.03
From: Glendale, CA

Since last post: 391 days
Last activity: 76 days

#7 Posted on
When I was 21 I got dumped for another guy that was 27.

Her reasoning? "He's more mature than you."

Fine, says I.

He immediately got her pregnant.

Not a great blow-off line, but the irony of the aftermath kinda ruled.


---
"And you've been so busy lately, that you haven't found the time,
To open up your mind,
And watch the world spinning, gently out of time."
StampedeFan23
Morcilla




Since: 12.1.02
From: BC, Canada

Since last post: 3386 days
Last activity: 2922 days

#8 Posted on
"Welcome to Dumpsville! Population: You!"

Not mine, but it's classic Simpsons!


---

Are you ready for Mahkan-mania to run wild all over you?

I mark for Molly Holly and Lance Storm.
The Goon
Banger
Moderator



Since: 2.1.02
From: Calgary, Alberta, Canada

Since last post: 224 days
Last activity: 198 days

#9 Posted on
Sorry, I misread the original post. It works both ways.

I had a woman tell me that I'm too organized, whereas she prefers to "fly by the seat of her pants." Which, I later found out, meant "I met someone I like better."
DMC
Liverwurst



Since: 8.1.02
From: Modesto, CA

Since last post: 4810 days
Last activity: 4804 days

#10 Posted on
Thank God for married life. The worst line I hear is "Can we wait a couple days? I have bad allergies."

DMC


---

"Despite the above explanation, some people, especially among scientists, suggest that science may not entertain intelligent causes. This notion is certainly mistaken. The abductive inference is very much at home in modern science. Retrospective causal reasoning is routinely used by NASA scientists as they explore the heavens looking for signs of intelligence in their SETI (Search for Extra-Terrestrial Intelligence) program. If signals from space conveyed artificial electromagnetic pulses sent in code to give, for example, the first thousand digits in the transcendental number 3.14159..., this would be considered so improbable an occurrence that we concur that intelligence had sent it. If scientists ever receive radio signals that are distinguished from noise and have the indicia of intelligence, we can surely expect a jubilant announcement from Washington." -Charles Thaxton
Dagent913
Bockwurst



Since: 18.11.02
From: Strong Island

Since last post: 5007 days
Last activity: 4537 days

#11 Posted on
Why do you want to make us all relive this stuff? Anyway, I'll keep the worst ones to myself, and I'll give you these two little nuggets:

A girl once dumped me because she didn't like the fact that we agree on so much stuff. That is, we actually thought the same way about a lot of different things (ie. movies, music, etc), and that wasn't a good thing. She wanted someone she could argue with. I still don't understand that one.

More recently, a girl told me that she was going back to the borderline abusive ex-boyfriend because she "felt more of a connection to him." I eventually learned that "felt more of a connection" meant "found him better looking, therefore the rest of the crap was forgiveable."




---

What if your grandfather was a kazoo?







Take the "Which Marvel Comics Hero are you" quiz!
Cerebus
Scrapple



Since: 17.11.02

Since last post: 351 days
Last activity: 72 days

#12 Posted on | Instant Rating: 2.74
I'm really not proud of this one in the least...

"Well Robert, I think you're great and all and I know we had all these plans to move in together and stuff, but thanks to you, you've helped me decide that I enjoy being with other females. I'm just not wanting to be with a man anymore; I hope you can understand."


---

Cerebus: Barbarian, Prime Minister, Pope, Perfect House Guest.

"Graft is as necessary as throwing up when you drink too much."
Peter The Hegemon
Lap cheong



Since: 11.2.03
From: Hackettstown, NJ

Since last post: 5 days
Last activity: 14 hours

#13 Posted on
This is not quite an answer to the original question, but it's somewhat related...

A few years ago, I was having dinner with a couple of friends when two of us got to talking about being turned down for dates, and in particular about how women handled turning us down. We kicked around a few good and bad ways to do it, and then asked the other guy for his opinion on the right way to be rejected. Unfortunately, he wasn't paying attention to us, so he heard "rejection" and thought about jobs, so he came back with "We've decided to go a different way".

Actually, I think that (changing it to "I", of course), would be a damn good way to reject a guy. It's clear and to the point, it doesn't hurt the feelings particularly, and it has an enticing (well, not to Cerebus, I guess) hint of lesbianism to it.
J. Kyle
Banger



Since: 21.2.02
From: The Land of Aloha

Since last post: 25 days
Last activity: 34 min.

#14 Posted on | Instant Rating: 4.56
X-E's co-Worst Poster of all time!
Jkyle.com says:
Thankly I've only HEARD of the following:
"I don't talk on the phone much, here's my e-mail adress."

The only blowoff line I've fallen victim to is "Turns out I'm busy Saturday, but we're all going to the beach Sunday. I'll call you." This was said a while ago...

"You tried your hardest and you failed miserably. The lesson is, don't try."
Homer Simpson, before his show became a parody of itself

(edited by AngryJohnny on 25.5.03 0404)

---

You can never have too many Whedon related threads.

11/04/02 Bastard of the Day
(Still waiting for the Hyatte/Scotsman Feud)
Simba
Frankfurter



Since: 7.8.02
From: Boston, MA

Since last post: 3839 days
Last activity: 3447 days

#15 Posted on | Instant Rating: 6.20
"I think you love wrestling more than you love me."

And your point is?


---

Reserved for future use.
Bitter The Clown
Loukanika



Since: 20.2.02

Since last post: 5504 days
Last activity: 3555 days

#16 Posted on
My personal favorite:

"I have to go feed my bird."

dunkndollaz
Banger
Back to Back Survivor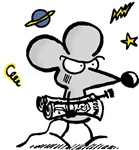 Since: 3.1.02
From: Northern NJ

Since last post: 25 days
Last activity: 3 days

#17 Posted on
"I'm sorry but Tuesday is the only night I can get my windshield tinted."


---

5 Time 5 Time 5 Time 5 Time 5 Time Wiener of the Day Runner-up
The Thrill
Banger



Since: 16.4.02
From: Green Bay, WI

Since last post: 1524 days
Last activity: 158 days

#18 Posted on
"America may have some problems, but it's our home. Our team. And if you don't wanna root for your team...then you should get the hell out of the stadium. Go America."
--Stan Marsh, South Park
---
Poor Cerebus gets the award for worst bump taken. :-) Anyhoo, my top 3:



3: (from a girl I was dating who moved back home to St. Louis, via E-mail): "I think you should know, sweetie, I've met somebody. He makes me very happy. But I wanna thank you...you made me feel good about myself just when I needed it."

Great...I do all the therapy and some frickin' Rams fan reaps the benefits. DELETED!



2: (a college girlfriend, who I thanked in a phone call for...uh, deflowering yours truly): "Well, we won't be doing that anymore."

Saw her a few years later...we're talking Tammy Lynn Sytch slide from hot to Yecch! DELETED!



AND THE NUMBER ONE WAY TO DUMP THE THRILL:

1: (from a religious girl who enjoyed some of things we did, if yaknowwhutImean, but couldn't reconcile it with her Lutheranism):
Me: "You mean you can't even go to lunch with me?"
Her: "Mmm-hmm."
Me: *click*

Rrrrrrrrriiiighhhht. DELETED!


Oy gevalt...I think I need a drink and a Frank Sinatra CD.


---

Star wipe, and...we're out.
Thrillin' ain't easy.
.
.
THE THRILL
ACW-NWA Wisconsin Home Video Technical Director...& A2NWO 4 Life!


All-Star Championship Wrestling...now a proud member of the NWA!





Jason K. H.
Haggis



Since: 16.7.02
From: Palma

Since last post: 5503 days
Last activity: 5424 days

#19 Posted on
"I'm sorry I didn't tell you this sooner, but I've been in a relationship for the past 3 and a half years."

"I got engaged last month. I know I should've told you that earlier." (Yes, this was a different woman)

"It's the distance. I don't think I can be with someone who lives 15 miles away."

"You're such a great guy, you need to be with someone who can give you the attention you deserve."

"Look, you are a really sweet guy, and I'm sure I'm throwing away something that could be special, but you scare the living shit out of me, sometimes."

and the winner is...

"I talked to God about it, and He said that you weren't right for me."


---
"Neo, let me tell you about the Matrix"
Toast Jr
Kishke



Since: 30.1.03
From: Stafford Springs, CT

Since last post: 9 days
Last activity: 2 hours

#20 Posted on
All right, I'm a female, but I thought I'd throw my two cents in.

Worst lines I've ever given:

"I like you, but not in *that* way"

after dating two guys for a while (they both knew) and then choosing to be exclusive with one: "I just like him more than you"

Worst lines I've gotten:

after dating seriously for four months: "I thought about it and because you are Jewish it means you are going to burn in hell for all of eternity and I just don't think I can deal with that"

Out of the blue on a date: "I think we should just be friends from now on. By the way, do you think Lindsay would go out with me?"
Pages: 1 2 Next