Quezzy
Scrapple



Since: 6.1.02
From: Pittsburgh, PA

Since last post: 1 hour
Last activity: 39 min.

#21 Posted on
Originally posted by Eddie Famous
---


1. NORTH TEXAS won their conference with a 5-6 overall record and became the first losing team to automatically qualify for a postseason bowl. Yee-ha.


---


Oh well, if they win their conference, then they win their conference. I don't have a problem with them going into the tournament. Just like I don't have a problem with LSU going to the Sugar Bowl even though Florida and Tennessee, and probably South Carolina too, are better teams.
JayJayDean
Scrapple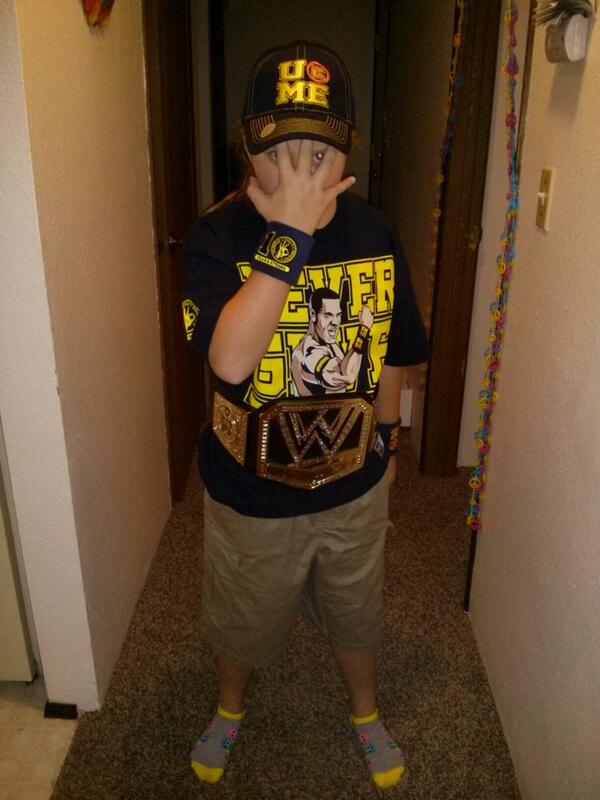 Since: 2.1.02
From: Seattle, WA

Since last post: 876 days
Last activity: 454 days

#22 Posted on
I agree with that. The thing I don't like about the way it is now is that a large chunk of teams don't have any chance to win the National Championship, as they do have in basketball. I like the previous idea of having all the conference champs make it in. You could even have a play-in game for the North Texas of the world like they just introduced into the basketball tourney.

If you're going to have a Division I-A with 117 teams and over 40 of them can truthfully say they will never, EEEEEEEVER, be given a chance to win the championship something's wrong with that. Either reclassify them in their own division and give them their own champ or make it possible for a Fresno State or BYU to win the whole enchilada.

Also, if a 16-team playoff wouldn't work, why is it that that is how every other NCAA Football champion from Division I-AA to Division III is determined?
ges7184
Lap cheong



Since: 7.1.02
From: Birmingham, AL

Since last post: 70 days
Last activity: 58 days

#23 Posted on
Yes, I like the 16 team format, and I like taking all the conference champions (because that is the only way ALL the teams in D-1A will have a shot of winning the national title). I could compromise though, and have other criteria for qualification (for example, a conference champ must have 7 wins or lose their automatic bid, which would become at-large). There may need to be more agreement among the conferences on how to determine a conference champ (championship game, no championship game), but I like that.

But it's not happening. Why? Follow the money. Right now, the conferences and bowls control all the money. The NCAA pretty much gets nada from the bowl system. If they have a tournament, then the NCAA will get a piece of the pie. The big major conferences do not want to share the pie, therefore we get the BCS. And conferences run college football. The NCAA has lost their control, and pretty much has to go along with the conferences, for fear that if the NCAA crosses the conferences, the major schools will simply pull out of the NCAA (remember the CFA).

But given this, they should just go back to the way it was. Why have this fake playoff system? Either do it legit, or go back to the old way. At least then, we got interesting matchups. The ratings stunk for the BCS bowls, because the games stunk. At least going back, you have tradition going for you.
TheCow
Landjager



Since: 3.1.02
From: Knoxville, TN

Since last post: 3785 days
Last activity: 3785 days

#24 Posted on
Quezzy, I think that I had intentionally not included Oregon because of the way that national interest is located; most people aren't going to be as inclined to see a West Coast team, simply because they haven't heard of them. It's slightly twisted logic, I know; what it boils down to is lack of interest due to lack of exposure (due to lack of interest... see a pattern here?)

I love the idea of a 16-team playoff, but there are a few problems with it, most of which don't even relate to the games, but are also why it probably won't happen. (This may get long-winded.)

1. Simply put, it's going to take 5 weeks to do a playoff; from no weeks off (and the SEC Championship is on the first weekend in December, I believe), that'll put the national championship game at about last Saturday, maybe this one. That's a little long for a playoff. (Yes, I know the NFL runs about as long, but they're also paid for it. This is most likely the weakest reason.)

2. TV interest. Who's going to watch Middle Tenn. St./Toledo, other than their fans? (Yes, I know they wouldn't play each other, but I think you get my point.) Lower TV ratings also mean decreased as revenues, meaning the stations don't get what they might have been getting from the normal bowl format, which may lead them to not really want to televise the first-round matchups. Besides, how would you pitch Toledo v. Miami (this year) and make it seem to be suspensful?

3. Conferences. As ges touched on, conferences are going to want money. If a conference only gets, say, 2 teams instead of 7 or 8, that would seriously detract from the revenue they would get, along with the schools. No way would they support that.

4. Money. This ties in closely with points 2 and 3. Why allow only 1 or 2 teams to get revenue (even if it would be greater) when anywhere between twice that to 4 times that could get money?

5. The extra bowls. Theoretically, to keep tradition intact, you could have the games at various bowl sites. Only problem - you couldn't cover all of them, leaving some people to whine - and whine loudly. I doubt the NCAA or the conferences want to deal with that if they can keep the money flowing in now.

Pessimistic? Probably. (Told you it was long-winded.)
The Big Kat
Kishke




Since: 11.1.02
From: Austin, TX

Since last post: 1796 days
Last activity: 15 hours

#25 Posted on
I agree that a playoff system would be fantastic. But the arguing and the controversy will never stop. As several have outlined in their proposals in this forum, the argument for the last 2 or 3 spots would be just as much as the arguing over the #2 spot in the BCS. I really can't stand the computer system that the BCS formula uses. It used to be in college football, what have you done for me lately? One example I can think of is Notre Dame in 1993. They beat Florida State in the "game of the century" in the 2nd to last week to take over #1. Then they lost a nail-biter to BC on a last second field goal to knock them out of the national championship picture. This year Nebraska gets absolutely destroyed in their last game, and they slide in to the Rose Bowl because of computer formulas and models that are unexplained except to guys like Jeff Sagarin. I was extremely gald Miami took care of business and basically solved the whole thing. But I couldn't understand the bias towards the "new" good teams like 10-1 Illinois and 10-1 Maryland. Obviously I am a little biased since I go to U of I, but I thought we deserved better than to play in the home state of SEC champ LSU and only have 15,000 of the 70,000 seats for the orange and blue. Don't even get me started on the fact that we had to give their fans some of our tickets.


---

-The Big Kat
"It's not that I'm lazy, it's that I just don't care." -Peter Gibbons, Office Space
Zeruel
Thirty Millionth Hit
Moderator



Since: 2.1.02
From: The Silver Spring in the Land of Mary.

Since last post: 398 days
Last activity: 340 days

#26 Posted on | Instant Rating: 4.05
bias TOWARDS maryland????

the polls had them at #5, but their computer average was like a 14...

that knocked them down the BCS ladder...Maryland NEVER had any hope of being in the rose bowl...ever...never ever ever...and they never will as long as polling determines the final game...

just like Div II, there needs to be a playoff...


---

R-D-Z
Keith Myath
Bauerwurst



Since: 2.1.02
From: Palma

Since last post: 5949 days
Last activity: 5608 days


ICQ:
#27 Posted on
Well, here's how to fix it.

Instead of using the computers, which doesn't work. We can use them as a backup to the poll system that didn't work. See, if the polls agree on 1 and 2, then they'll play. However, if they don't, then we go to the computer. Yes, combining two systems that don't work, its the perfect solution.

At least the NCAA appears to think so.


---

"Shame is about women getting in touch with their power...It's a wonderful story, very spiritual."

--Porn actress Kaitlyn Ashley talking about her latest movie called "Shame"
The Big Kat
Kishke




Since: 11.1.02
From: Austin, TX

Since last post: 1796 days
Last activity: 15 hours

#28 Posted on
I meant "against" Maryland. They definitely got the shaft, along with my Illini, in favor of the big name teams like Florida and Nebraska.


---

-The Big Kat
"It's not that I'm lazy, it's that I just don't care." -Peter Gibbons, Office Space
TheBucsFan
TheChiefsFan



Since: 2.1.02

Since last post: 1408 days
Last activity: 1408 days

#29 Posted on
---

Oh well, if they win their conference, then they win their conference. I don't have a problem with them going into the tournament. Just like I don't have a problem with LSU going to the Sugar Bowl even though Florida and Tennessee, and probably South Carolina too, are better teams.

---


I just don't like the idea of teams being rewarded by playing in weaker conferences than teams like Florida, Tenn, etc. Teams in the SEC, Big 10, Pac 10 are all at immediatte disadvantages.

The problem is the large number of teams in division 1-A. As long as there are 117 teams to oversee, no objective method of declaring a champion can be created. Independent schools fuck it up, too many conferences, all with variouys amounts of competition, teams, and talent fuck it up.

Besides, I for one like the controversy that comes with the polls format. College sports need something to keep them seperate from pro sports. They have different rules for play, but a playoff would make them to similar.


---

"A lot of guys on this team have a lot of bark, but no bite. Guys have to just shut up and play."
-- WR Keyshawn Johnson, following the playoff loss to Philadelphia


Pages: Prev 1 2