Quezzy
Knackwurst



Since: 6.1.02
From: The Moon

Since last post: 4 days
Last activity: 2 hours


AIM:
#1 Posted on
Alright everybody I need some opinions. I'm happy with NCAA Football as my college football game of choice and I don't really care about NFL. But ever since football season ended i've been playing Super Mario Sunshine, Vice City, and Suikoden III non-stop. So now I need a good dosage of sports games. So I was just wondering what everyone's favorite Baseball, NBA, and College Basketball titles are and why. Graphics are always nice, sound doesn't matter because I usually listen to music when playing games. Gameplay and different modes to choose from are really what are most important. Any suggestions?


---

Lance's Response:

THAT IS AWESOME!
Promote this thread!
kaja
Linguica



Since: 16.3.03
From: illinois

Since last post: 4208 days
Last activity: 4204 days

#2 Posted on
ok well i don't play many football or college basketball games but nba 2k3 is a great nba game....here you go....it has good graphics...has an unending franchise mode so you can play forever...wouldn't it be funny to play when none of the current nba players are still in the league...it's got spins and crossovers which are easy to do but not easy to do correctly....it has equal gameplay what do i mean well it isn't a shooters or dunkers game it has a perfect balance...you can scout for rookies and have your players go to training camp....create a character with no limits on stats always fun...you can also play streetball on the game....well you can check it out but take it from me its the best basketball game out right now.


---

my signature
Stefonics
Bockwurst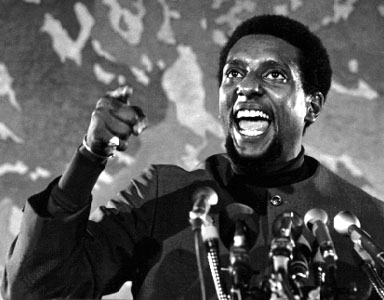 Since: 17.3.02
From: Queidersbach

Since last post: 11 hours
Last activity: 4 hours

#3 Posted on | Instant Rating: 1.00
I have to disagree with kaja and I know that Ubermonkeys will have my back on this one. NBA Live 2003 is an absolutely fantastic basketball game. I have played both Live and 2k3 and found Live to be immensely more enjoyable. While the graphics might not be as good as in 2k3, the gameplay more than makes up for it. Programmers seem to forget that graphics never make a great game great. They help, but the gameplay is where a game is made or broken. And the gameplay in Live is second to none.
To show that I'm not an EA fanboy, I highly reccomend World Series Baseball 2k3. This is by far the best baseball game that I have played since the glory days of NES baseball. It has everything you could want. My only qualm with this game is that the announcers get boring. I don't play college hoops games as a rule, so I can't really help you there. And football? It's a tossup between Madden and NFL 2k3.


---

Be peaceful, be courteous, obey the law, respect everyone; but if someone puts his hand on you, send him to the cemetery.
-Malcom X
Doc_whiskey
Frankfurter



Since: 6.8.02
From: St. Louis

Since last post: 9 days
Last activity: 9 days


AIM:
#4 Posted on
NFL2k3-great graphics, fun franchise mode, I like it better than Madden but I know I'm in the minority.
NCAA2k3 college basketball-the game is a lot of fun, though the control and presentation, not to mention jump shot timing takes some getting used to. The legacy mode is really cool as you can either take one team through the whole season and recruit, or have a different version where you start with a small school and can move to a larger school based on performance.
MLB slugfest 2004-I really enjoyed the 2003, but honestly dont know anything about this one. If its the same as 2003, then the announcers are a riot, and its a very fun game. Kind of like blitz but with baseball. I'd probably rent this one first to make sure you like it.


---

So I pranked him...to death.....with a tire iron!
j9479
Chorizo



Since: 29.1.03
From: the suburbs

Since last post: 2383 days
Last activity: 1190 days

#5 Posted on
In my humble opinion:

for basketball:

NBA Live 2003. good enough graphics, but it's the little things that make it good. for instance, you control the players with the joysticks, which makes it easier to handle movement. plus, the right joystick let's you spin, juke, crossover, and do tons of other moves. plus, you get to put the legends pool on the teams, so you can have basically good all star teams going on in season modes. that, and throwbacks are in the game.

baseball:

Slugfest series. not the most accurate baseball game, but it's the "NBA Jam" of baseball. you're "on fire", you can hit baserunners, turbo mode, and the commentary is hilarous. a fun game, with only few problems.
JayJayDean
Scrapple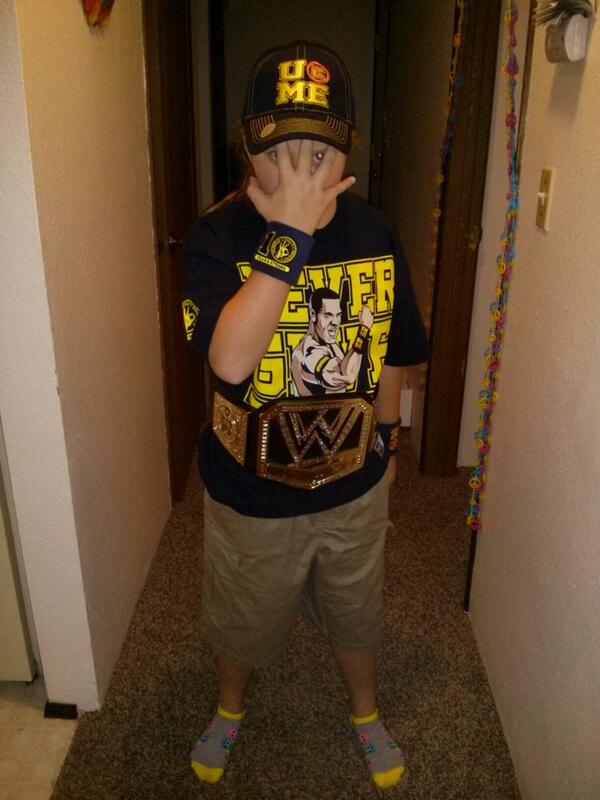 Since: 2.1.02
From: Seattle, WA

Since last post: 52 days
Last activity: 8 hours


AIM:
Y!:
#6 Posted on
MVP Baseball 2003 is a fucking awesome baseball game and you should go buy it right now.

Even though the gameplay isn't that great, I enjoy March Madness 2003 because they made the offseason similar to the one in NCAA Football 2003.


---

"I figure that if we can manage to survive through a cross-country drive, marriage can't help but be a snap." - CRZ, the Last RAW Recap
"A-HAHAHAHAHAHAHAHAHAHAHAHAHAHAHAHAHAHAHAHAHAHAHA!" - me
Grimis
Scrapple



Since: 11.7.02
From: MD

Since last post: 1272 days
Last activity: 1068 days

#7 Posted on | Instant Rating: 7.29
Originally posted by Doc_whiskey

---

NCAA2k3 college basketball-the game is a lot of fun, though the control and presentation, not to mention jump shot timing takes some getting used to. The legacy mode is really cool as you can either take one team through the whole season and recruit, or have a different version where you start with a small school and can move to a larger school based on performance.

---

Legacy rocks...in 2003-2004 I'm 15-1 and # 4 in the country in both polls....with Appalachian State.


---
There is no room in this country for hyphenated Americanism.
- Theodore Roosevelt, Ocotber 12, 1915
Ubermonkeys
Frankfurter



Since: 2.1.02
From: Michigan

Since last post: 3521 days
Last activity: 3395 days


AIM:
#8 Posted on
Jumping in here pretty late, but I will get Kidbrooklyn's back on this.

The only real disadvantage I can think of when it comes to Live vs 2k3 is that Live's franchise mode (SPOILER) only runs until either '12-'13 or '13-'14 and then just ends with a report card of each team over the the length of the franchise years.

I just wish there were a few more options. Like forced retirement. Example:

I made a trade with the Celtics to pick up Roshown McLeod, a guy who I'd never heard of but is pretty decent. After playing with this guy and seeing he was good, I wondered why I'd never heard of him. I did some research online and find out that he's retired and is an assistant coach for Fairfeild University. He only played for like 4 years, so to the game, he's got no reason to reitre for at least another 6 years or so. I don't want to release the guy because he'll get picked up somewhere else... being able to force a player to retire would help this out.

I also would really enjoy the option to customize the names (and possibly ratings) of the new group of rookies each year before the draft. That way instead of Joe Schmoe (I actually ended up with 9 or 10 "Cosby" kids in my franchise at one point) I could put LeBron James or anybody else actually into the game. (I'm assuming this doesn't happen because EA enjoys having people pay 50 dollars for a new game every year.)

And let us edit the goddamn players! Ben Wallace doesn't always wear his hair as a fro every night!


---
K-SWISS SPIN THEM ON YOUR INDEX FINGER LIKE YOU'RE SOME SORT OF SHOE-RELATED MEADOWLARK LEMON.


ekedolphin
Scrapple



Since: 12.1.02
From: Indianapolis, IN; now residing in Suffolk, VA

Since last post: 129 days
Last activity: 2 days

#9 Posted on | Instant Rating: 4.52
I'll jump on and say that in my opinion, EA Sports has outdone themselves this year.
Between NBA Live 2003, NCAA Football 2003 and Madden NFL 2003, EA Sports got like $150 of my money in a three-month period. And I don't begrudge them a dime... I love those three games.
March Madness 2003? ...Eh. For some reason, even using default practice settings, several of my players' stats seemed to decrease throughout the season. That pissed me the hell off. Plus if you've got injuries on, people get injured every four minutes or so. Still, I had a good time playing it, leading the Kent State Golden Flashes to an undefeated season and the NCAA Men's Basketball Championship. Go Flashes!
(My Live, NCAA and Madden teams, by the way, are the Pacers in Live, Indiana and Kent State in NCAA, and the Colts in Madden. Just to show you that I'm a good Indiana lad.)
---
"I know what you're thinking, 'cause right now I'm thinking the same thing. Actually, I've been thinking it ever since I got here. 'Why, oh, why, didn't I take the blue pill?'"
--Cypher, The Matrix
Two-Time, Two-Time Randomly Selected Wiener of the Day, 5/27/02 and 7/3/02
Certified RFMC Member-- Ask To See My Credentials!
JayJayDean
Scrapple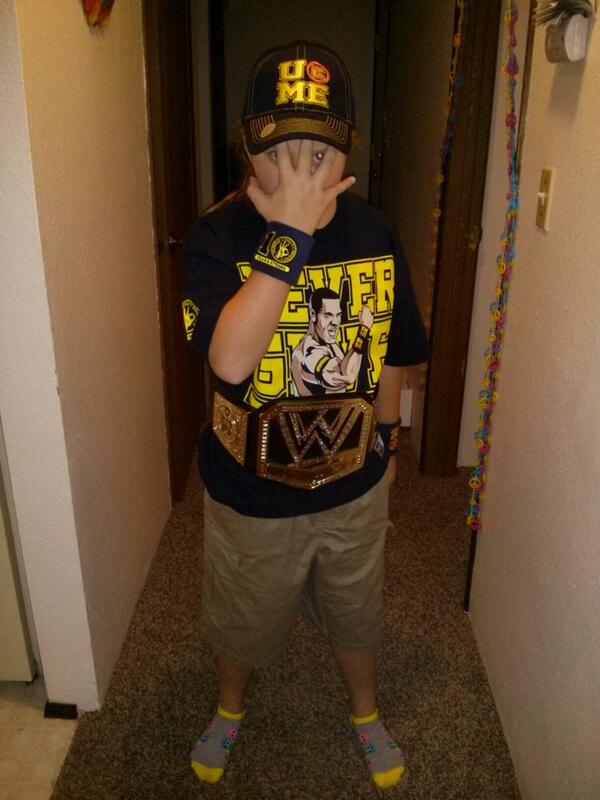 Since: 2.1.02
From: Seattle, WA

Since last post: 52 days
Last activity: 8 hours


AIM:
Y!:
#10 Posted on
See, I *like* March Madness 2003, and I haven't experienced any of the injuries or the decreasing stats thing. I've been playing with Washington (yes, America, they have a men's basketball team, too) and with a crappy team I think I'm 11-8 so far. I like the realism (like how bad the Huskies are and the fact I'm not in the tournament yet with that record) and the ablility to make the schedules in the preseason. I don't like that my starting point guard is constantly in foul trouble.

(Side note: I DO like that I beat Oregon at the Pit by coming back from 19 down at the half then beat 'em by 40 at home. Stupid Ducks.)

Lately I've been playing more NHL 2003, since I figured out I can beat it with the view on "Ice". Those close-up view in Madden and NHL are too hard for me to deal with because I'm OLD.




---

"I figure that if we can manage to survive through a cross-country drive, marriage can't help but be a snap." - CRZ, the Last RAW Recap
"A-HAHAHAHAHAHAHAHAHAHAHAHAHAHAHAHAHAHAHAHAHAHAHA!" - me