jwrestle
Lap cheong



Since: 4.4.03
From: Nitro WV

Since last post: 20 days
Last activity: 13 days


ICQ:
#1 Posted on | Instant Rating: 0.92
Qn'D style:

-Matt Hardy d. MVP. *New United States Champion*
-Kane d. Chavo Guerrro (Defended ECW Title)
-Big Show d. The Great Kahli
-HBK d. Batista
-Beth Phonix d. Ashely for the six diva team win. (Heel Divas win w/ Phonix being showcased as "dominate")
-Undertaker d. Edge (Defended World Championship)
-Triple d. Randy Orton, John Cena, and JBL in an elimanation match. *New WWE Champion*

So is the glass ceiling rule back in effect now? Discuss!

(edited by jwrestle on 28.4.08 0024)

---

"FaithFreaks.com"
"Join the Revolution!"
Promote this thread!
JST
Toulouse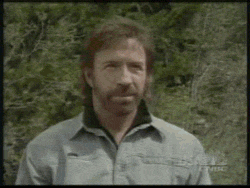 Since: 20.1.02
From: Quebec City, CAN

Since last post: 74 days
Last activity: 2 days

#2 Posted on | Instant Rating: 4.00
Sorely disappointed at the lack of the cashing in of the briefcase. You mean Punk got dressed and all taped up for a 10-second promo?


---
Quezzy
Scrapple



Since: 6.1.02
From: Pittsburgh, PA

Since last post: 7 days
Last activity: 18 hours

#3 Posted on | Instant Rating: 4.64
A Hardy, Kane, Big Show, Undertaker, HBK and HHH all won? Is it 1998?


---

Lance's Response:

THAT IS AWESOME!
ekedolphin
Scrapple



Since: 12.1.02
From: Indianapolis, IN; now residing in Suffolk, VA

Since last post: 19 days
Last activity: 1 hour

#4 Posted on | Instant Rating: 2.29
Matt Freakin' Hardy, baby.
By the way, MVP's reign (which began when he defeated Chris Benoit at Judgment Day on 5/20/07) ends at 343 days, the longest reign in the WWE history of the U.S. Title and third-longest reign overall (behind Lex Luger's 523-day reign in 1989-90 and Rick Rude's 378-day reign in 1991-92). By defeating Benoit for the belt, he ended Benoit's fifth title reign, which
itself
lasted 222 days, good for 11th-longest all-time. There was only one U.S. Title change throughout the whole of 2007.
Likewise, Triple H defeated a longstanding champion in Randy Orton, whose second reign with the WWE Championship ended at 203 days, 18th-best all-time. Believe it or not, Orton had a longer reign than either Steve Austin or The Rock
ever
had-- their longest reigns were 175 and 119 days, respectively.
(edited by ekedolphin on 28.4.08 0301)
---
"OK, so... since you can't possibly fight back, we both know that phrasing this as a question is just an empty courtesy, but... I'm going to put sharp stuff in your eyeballs, okay?"
--Player Four, Ctrl+Alt+Del


Fan of the Indianapolis Colts (Super Bowl XLI Champions), Indiana Pacers and Washington Nationals
Certified RFMC Member-- Ask To See My Credentials!
The Vile1
Lap cheong



Since: 4.9.02
From: California

Since last post: 3293 days
Last activity: 3024 days

#5 Posted on | Instant Rating: 3.90
Thanks for the belt stats ekedolphin. That Hardy pic is sig-worthy because of his awesome grin that looks rather devious.

That said I am absolutely heart-broken about Orton losing the title. I saw it coming after he punted Cena into elimination after about 10 minutes.

Grr HHH is champ again, and the best WWE title reign is now over. Orton carried that belt with majesty that HHH never could.


---
Don't make the Professor angry. You wouldn't like him, when he's angry.
Freeway
Scrapple



Since: 3.1.02
From: Calgary

Since last post: 1585 days
Last activity: 1273 days

#6 Posted on | Instant Rating: 6.12
Title Reigns in WWE Longer Than 200 Days Since 2000:

448 days: Trish Stratus, Women's Title (1.9.05 to 4.2.06)
385 days: Gregory Helms, Cruiserweight Title (1.29.06 to 2.18.07)
380 days: John Cena, WWE Title (9.17.06 to 10.2.07)
343 days: Montel Vontavious Porter, United States Title (5.20.07 to 4.27.08)
331 days: Paul London & Brian Kendrick, WWE Tag Team Title (5.21.06 to 4.17.07)
282 days: Dave Batista, World Title (4.3.05 to 1.10.06)
280 days: Triple H, World Title (12.15.02 to 9.21.03)
280 days: John Layfield, WWE Title (6.27.04 to 4.3.05)
280 days: John Cena, WWE Title (4.3.05 to 1.8.06)
244 days: Shelton Benjamin, Intercontinental Title (10.19.04 to 6.20.05)
222 days: Chris Benoit, United States Title (10.10.06 to 5.20.07)
216 days: The Spirit Squad, World Tag Team Title (4.3.06 to 11.5.06)
210 days: Molly Holly, Women's Title (7.28.03 to 2.23.04)
210 days: Randy Orton, Intercontinental Title (12.14.03 to 7.11.04)
203 days: Randy Orton, WWE Title (10.7.07 to 4.27.08)
Santa Sangre
Bockwurst



Since: 21.6.02
From: Germany

Since last post: 609 days
Last activity: 609 days

#7 Posted on
We don't get the ppv til tommarow night here...So how was Foley?

Doesn't make much sense for Orton to win at Wrestlemania only to lose now. IMO looks like Cena/HHH at Summer Slam. Should be interesting how they build to that...But where does that leave Orton? Hopefully not against JBL although it would fit in with his legend killer moniker.

I'd really like to see Big Show against Orton.


---

"I'm one of the last cats, puttin the flavor back into rap"
Aerosion
Pinkelwurst



Since: 21.3.04
From: Long Island, NY

Since last post: 3356 days
Last activity: 2528 days

#8 Posted on
Originally posted by Santa Sangre

---

We don't get the ppv til tommarow night here...So how was Foley?

---


I got the feeling that Foley is a huge Undertaker mark. He went on and on and on about the guy during the world title match, barely mentioning anything about Edge.

He was okay, though. Better than Coach, at least.
Peter The Hegemon
Lap cheong



Since: 11.2.03
From: Hackettstown, NJ

Since last post: 51 days
Last activity: 1 day

#9 Posted on | Instant Rating: 2.01
So the five men's singles belts that WWE has all are currently held by guys who have been around for at least around 15 years and who are currently faces: Taker, Trips, Kane, Matt, and Jericho (well, I guess Jericho is kind of a tweener now, but still). Not sure that means anything, but it's unusual.
John Orquiola
Scrapple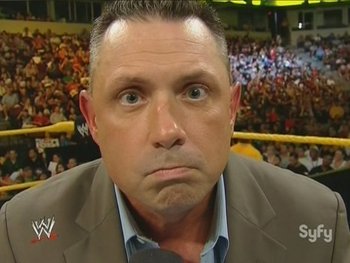 Since: 28.2.02
From: Boston

Since last post: 1396 days
Last activity: 1396 days

#10 Posted on | Instant Rating: 5.58
Bunch of stuff coming out of Backlash:

I hate Matt Hardy. There, I said it. Actually, I say it a lot to my friends when we watch wrestling. They don't understand it either. It's a totally intangible thing, but there's nothing about Matt I enjoy watching. He just bugs the shit out of me. Maybe that's totally irrational, but I don't like watching the guy. He comes off as a heel to me, but he's always been super popular so he's booked as a face. And yet there's not much sympathetic about him, at least to me. I don't even think his ring work is that hot anymore. Even pre-his 4 months off from injury, I thought he was getting slower and less crisp in the ring. His promo at the end was terrible. Matt Hardy is not a man you hand a live microphone to. He's just terrible at talking. Hell, Jeff learned to cut a passable promo before he was suspended but in his post-victory interview Matt nearly botched the one line he had to give:

"MVP, I have one thing to say to you..."

Waiting.

Waiting.

Waiting.

Waiting. Holy shit, just say it. What, is he gonna say "Line!"?

"I'm BETTER than you!"

Finally. Wow, terrible.

Michael Cole putting the US Title win as Matt's greatest victory in his 9 year career is laughable to me. It took him 9 years to win a secondary singles belt. Is that really an achievement for a guy supposedly as talented as Hardy? It's a joke. And it's also as high as he's ever gonna get. Jeff Hardy as WWE Champion was very possible, still could be. Matt Hardy as World Champion? Highly unlikely.

By the way, I feel the same way about CM Punk, just without the venom I have towards Hardy. Punk is still newish and a work in progress, so there's leeway. I daresay he would never be Mr. Money in the Bank had Jeff Hardy not gotten himself suspended. Now, Punk has the briefcase but he's not quite over or credible enough to justify giving a WWE or World Title SHOT to, much less a run with either belt. (Seriously, the current ECW belt is hardly a World Title. It's a glorified IC or US title belt, despite its lineage). With Punk, they have up to 11 months to get him in a position where he can cash that briefcase in and be seen as a credible World Champion. But given the way Punk is booked (losing the King of the Ring to Regal, calling out and losing to Edge IN THE SAME WEEK), it doesn't seem like the bookers are all that serious about him. But maybe that'll change. However, people were expecting Punk to cash Money in the Bank in last night after the teased promo with Orton backstage. There's no way a sane booker would have done that. It would have been a disaster.

I didn't watch the ECW Title match and averted my eyes from most of the Big Show vs. Khali match. Poor Show. Can someone find a good opponent for him? The lone bright spot was the bizarre Crippler Crossface Khali applied on Show.

Shawn Michaels was pretty awesome against Batista. He spent the entire match creatively working on the left arm and even did a modified armbar while hanging off the ropes outside of the ring. For all of Batista's power and pretty muscles, it exposed how a great wrestler can strategically take apart a big power guy. The finish where Michaels "blew out his knee" and then superkicked Batista was tremendous. HBK is the new Dirtiest Player in the Game. Strange because Batista was being received as the heel by the crowd. Chris Jericho called it right down the middle. He didn't need to be out there at all.

The babyface Divas were dummies. When Mickie was in the ring, Natalya popped Cherry one and knocked her off the apron. So most of the face Divas left the corner to check on her. You don't leave the corner! What if Mickie needed a hot tag and no one is there? As expected the heels dominated this so it was pretty good. Especially how they isolated the weakest link, Ashley, and Beth put her away with the muscle buster. God, watching Ashley is half hilarious/half cringe-inducing. She tries these ridiculously dangerous spots like flying ranas and yet has no idea how to transition between moves or even credibly charge into a corner or reverse an Irish whip. Ashley even conked her head on the mat spearing Layla before Beth finished her. Terrible! And don't get me started on Michelle McCool, who's nowhere near deserving of her current status as top Diva on Smackdown. Charisma? None. Looks? Decent. Wrestling skill? Abysmal. Involved intimately with Undertaker? Top spot.

The Undertaker vs. Edge was fantastic. Different from their WrestleMania match, which was awesome, but great in its own way. Mick Foley really came into his own doing commentary here. He deftly explained the impact and psychology of everyone's moves and highlighted how Undertaker has evolved over the years from the incarnation that threw him off the Cell. Undertaker seemed to actually hurt his back and was more emotional during the match than possibly ever before. Even Foley and Cole noted it when Undertaker yelped an uncharacteristic "OWWWWWWWW!" after Edge baseball slide dropkicked Undertaker in the back to send him out of the ring. The finish where Edge held on as long as he could before tapping to the gogoplata (Foley called it The Death Sentence, which should be its name) was great, complete with Undertaker refusing to break it, Vickie coming down, the blood coming out of Edge's mouth and the stretcher job. Undertaker's "I'm gonna hurt you" to Edge at the top of the match would have sent me running to the airport if I were Edge.

The Fatal Four Way had some really creative stuff. I loved JBL taunting Orton in the STFU, then finding himself in Triple H's Crippler Crossface (it was Crossface night) while Orton taunted him to tap. Orton has to have the record for lasting the longest in the STFU. The double elimination of JBL tapping to the STFU and then Orton kicking Cena in the head and eliminating him was sweet. What is it like to be a 12 year old John Cena fan now? Their hero spent a year and a half dominating everyone but has now been pinned cleanly by Randy Orton two PPVs in a row. He even came up short against Orton in February. I liked how that one particular section of the black ringside barricade was Triple H's worst enemy. Orton took as sick a spinebuster on the steel stairs as Undertaker did on Smackdown. I didn't really care where the WWE Title ended up as long as Cena didn't get it back so Triple H winning it back was eh. I liked the match a lot though.

The bright spot of WWE Champion Triple H is the potential for him to be challenged by King William Regal. The Bluebloods could explode!

The three main events delivered so it was a thumbs up show although most of the first hour was pretty crappy.

(edited by John Orquiola on 28.4.08 1139)

---

Back of the Head: www.backofthehead.com
Matt Tracker
Scrapple



Since: 8.5.03
From: North Carolina

Since last post: 1 day
Last activity: 3 hours

#11 Posted on | Instant Rating: 7.21
Originally posted by John Orquiola

---

The finish where Edge held on as long as he could before tapping to the gogoplata (Foley called it The Death Sentence, which should be its name) was great ...


---


I was hoping for The Mortal Lock, myself.

If you saw SmackDown, you would have seen MVP utterly outclass Matt in their face-off promo. Matt seems to be pausing for chants that just aren't happening. I wonder if that's backstage coaching.


---

"To be the man, you gotta beat demands." -- The Lovely Mrs. Tracker
JustinShapiro
Scrapple
Moderator




Since: 12.12.01
From: Pittsburgh, PA

Since last post: 16 days
Last activity: 1 hour

#12 Posted on | Instant Rating: 8.34
THE DEATH TRAP
is what it should be called
THE DEATH TRAP



Originally posted by Aerosion

---

Originally posted by Santa Sangre

---

We don't get the ppv til tommarow night here...So how was Foley?

---



I got the feeling that Foley is a huge Undertaker mark. He went on and on and on about the guy during the world title match, barely mentioning anything about Edge.

He was okay, though. Better than Coach, at least.

---


He did some pretty neat stuff in the World Title match. He obviously knew the finish ahead of time and spent the whole match adding substance to it, from pointing out Taker's "I'm going to hurt you" to talking up THE DEATH TRAP and the effect that submissions can have on someone the entire match. It was deliberate, specific effort put into getting over something during the match itself that you rarely see.
BigDaddyLoco
Scrapple



Since: 2.1.02

Since last post: 8 days
Last activity: 7 days

#13 Posted on | Instant Rating: 3.70
So, did Randy Orton lose this title because of some bad behavior that I've heard about on the rumor boards from the Euro-tour or was this really the plan all along?