stpdevil
Medisterpoelse



Since: 18.6.02

Since last post: 6055 days
Last activity: 6018 days

#1 Posted on
Austin walked out because of the lack of direction and the WWF's almost refusal to change the problem. So he just "took his ball and went home", this forced the WWF to change direction and atleast pretend(Vince's little speech earlier tonight saying how they were going to create new stars, ect)to address the problem. So the question I ask myself, is Steve really a bad guy because he took himself out of the picture, or is he a good guy,ignoreing the current problems with Debra, because he forced the WWF to atleast address their problems at his own expense?

(edited by stpdevil on 17.6.02 2232)
Promote this thread!
TheBucsFan
TheChiefsFan



Since: 2.1.02

Since last post: 1618 days
Last activity: 1618 days

#2 Posted on | Instant Rating: 4.42
I don't think Austin made a decision to sacrifice his own career for the good of professional wrestling.


---

Mean Gene: "You know, I don't think it's a question - Goldberg, I don't think it's a question of who's next, I think it's a question of who's left?"
Goldberg: "No, see, that's where you're wrong. It ain't who's left, it's - WHO'S NEXT?"

"Just how hardcore am I? Well this morning, I drank milk that was two days past the expiration!"
-Norman Smiley

"She is one of them! She's CANADIAN!"
-Stevie Ray
Mr. Cactuar
Chorizo



Since: 14.1.02
From: Cactuar Island

Since last post: 5646 days
Last activity: 5639 days

#3 Posted on
Right now Austin just needs to put his personal life back together. Forget wrestling, if the guy carries on the way he's at, who knows what could happen?


---

99,999 NEEDLES~!
Enojado Viento
Potato korv



Since: 12.3.02
From: Your Grocer's Freezer, NC

Since last post: 2267 days
Last activity: 1539 days

#4 Posted on
Having followed Steve Austin's career since his feud with Chris Adams (oh how incredibly thick with irony THAT feud seems at the moment) I've been trying to put my thoughts in order about the whole things and the most I can come up with is. . .Austin has cracked. Big time.

Think of it--after years of plugging away, thwarted by backstage chicanery and injury you get the ball and you run with it with all your might and finally get the top spot under rather bleak circumstances. You get a nice long run at the top despite a near-miss with paralysis.

You travel constantly, wanting to hold on to your top spot, so you forego the neck surgey you need at time. While this is happening, your knees degrade to the point that all that's holding them together is red braces and faith. The neck injury finally forces you to sit out for some time.

You come back and you're not alone at the top but you get a decent hell run last year, whatever you may have thought of the angle(s) supporting it, you were more or less at the top for a year. You get a new cathphrase over and manage to be so popular despite playing the despicable heel to a hilt, that a face turn is a mere formality.

Then things start to change. New guys get brought in to spike the ratings because the people aren't turning out like they used to. They're a short-term fix at best and incredibly unreliable. Losta power plays backstage and the focus that used to be there isn't anymore. Changes of direction come week after week, and you're expected to make it work.

So they stick you with the least reliable new guy. You complain and get a black mark by walking out, but they eventually capitulate. Meanwhile your ex-wife has grabbed the kids and gone to England, and with your schedule that means you'll see them a year if you're lucky.

Meanwhile at work the inmates run the asylum and no one STILL has a clue what's going on week to week, and the pressure's still on you to keep the crowds going. You SHOULD ask for leave, de-stress and give them time to develope something big for you while you put your house in order.

But I guess if you're Steve Williams you smack your second wife around. I'm not making excuses for it, but I can see how all this uncertainty (in a rigged sport, yet) and stress could bring a man to finally just lose it, walk out on his job and do something astoungly stupid that will now forever taint 10+ years of work because it was all done by a loony wifebeater. And I don't mean a shirt.

Your name WAS Stone Cold Steve Austin, and you probably didn't deserve some of what drove you to this. But now your name is "mud."

Hero or jackass? Well, heroes shed no tears. They also don't hit their women, so that leaves only one other option *I* see.


---

-LS
"Confucious, he say, "Name go in book."
CajunMan
Boudin blanc
No longer registered



Since: 2.1.02
From: Give me a Title shot!

Since last post: 2645 days
Last activity: 1782 days

#5 Posted on | Instant Rating: 0.00
Just like Lawler, Once Austin puts gets his act straight Vince is a forgiving man and will bring Austin back to the WWE.


---

http://www.trenchwarfare.net

http://www.trenchwarfare.net
dMp
Knackwurst



Since: 4.1.02
From: The Hague, Netherlands (Europe)

Since last post: 8 days
Last activity: 4 hours

#6 Posted on
Originally posted by stpdevil

---

Austin walked out because of the lack of direction and the WWF's almost refusal to change the problem. So he just "took his ball and went home", this forced the WWF to change direction and atleast pretend(Vince's little speech earlier tonight saying how they were going to create new stars, ect)to address the problem. So the question I ask myself, is Steve really a bad guy because he took himself out of the picture, or is he a good guy,ignoreing the current problems with Debra, because he forced the WWF to atleast address their problems at his own expense?

(edited by stpdevil on 17.6.02 2232)

---

I don't see Austin's decision as a heroic good guy decision.
I don't think that Austin's concern was the creation of new stars. I have no idea what it was, but I doubt he would go like 'Vince, you have to elevate some of these young guys, you don't give them enough time on the show! Now I will walk out so you HAVE to give them time to shine!'

The Vince speech is more a response to the void now created.
Now they HAVE to do what they promised with the split, was working for a while but then halted..

Btw..the person who can profit mightily is a returning Kane.

(edited by dMp on 18.6.02 0856)

---

"...And I use that to fuck them some place fairly uncomfortable."
"What, like the back of a volkswagen ?"
-Mallrats
ekedolphin
Scrapple



Since: 12.1.02
From: Indianapolis, IN; now residing in Suffolk, VA

Since last post: 4 days
Last activity: 11 hours

#7 Posted on | Instant Rating: 4.52
Yes indeed! Damn, it looked like Kane was breaking through to a permanent main event spot before he got injured.

If he comes back, he'll come back to millions of screaming Kanenites.

Freaks kick ass!

Edit: By the way-- Austin= jackass. Austin. Jackass. Austin. Jackass. Austin. Jackass. What? He's a jackass. What? Jackass!

(edited by ekedolphin on 18.6.02 0308)

---
"What's so great about crack?"
"Uh, uh, it enhances your personality."
"Yes, but what if you're an asshole?"
--Bill Cosby
Randomly Selected Weiner of the Day, 5/27/02
Tribal Prophet
Andouille



Since: 9.1.02
From: Winnipeg, MB, Canada

Since last post: 1038 days
Last activity: 298 days

#8 Posted on
I like how this guy wants to talk about the WWE side of Austin's problems right now, and asks to ignore the problems with Debra, and it still only took what? 2 posts before it became time to judge his work and who he is by the fact that he hit his wife.

If you want to talk about how wife-beaters are all assholes, there's plenty of other threads going on right now about it. I'm personally shocked that A) Everyone here but me seems to be completely new to the idea of there being assholes in our sport of pro-wrestling, and B) Everyone here's life has (apparently, by the fury put into their posts) changed dramatically because Austin his Debra.

Back to the first post. As far as what Austin did for the WWE, I don't think anything will change in the short term. I mean, all they did today was drag his name out as long as they could for ratings and use the Rock as a band-aid to cover Austin's spot. Vince will have to go through the whole "Use their name for everything I can while I still can" deal that he did when Bret Hart left. I'm personally surprised that he hasn't brought out the Austin-midget yet, because you better believe THAT'S coming. Like Vince said, it's all about ego.

Maybe once everything cools down and they can look at where they stand better, you might see them put more effort into newer guys (or you just might see other "established stars nailing Stephanie" take up MORE time to cover). Not having Austin there doesn't mean that they will automatically more a new guy up. They could ALWAYS move someone up, they just choose not to, or they choose to do it, but then pull back when it doesn't work after the first week's ratings come in. I think the biggest effect this will have will be that down the road when the current old-timers can't 'go' anymore, there's one less big name (and big-ego) to worry about dealing with when jobbing-out time comes along.

ps. Considering J.R. said that "Stone Cold won't be on RAW this monday", Austin sure as hell was all over the RAW that I saw. I don't think I've seen many RAW's that had that much Austin coverage. I know Vince is taking this personally, but shit, he's gotta learn to let go when he's got a chance and not always make things messy.


Tribal Prophet
BobHollySTILLRules
Bockwurst



Since: 3.1.02
From: C-Bus, Ohio

Since last post: 5930 days
Last activity: 5930 days

#9 Posted on
He beat his wife. Period. I can not and will not ignore that. It's not something that should be ignored. It's not something that should be forgotten. Anyone who says so is ignorant. That's something you just don't do. You don't hit a woman, you just don't, especially when you're as big as that guy.


---

HOLLY: How do you like me now?
COLE: You're a jerk Holly!
ME: (sigh) Cole ruins everything!
OlFuzzyBastard
Knackwurst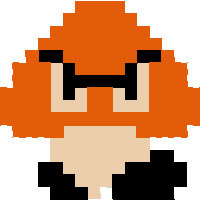 Since: 28.4.02
From: Pittsburgh, PA

Since last post: 81 days
Last activity: 81 days

#10 Posted on
You know, I think it's even kinda niave to say that Austin walked out "for the good of the company". That line about not wanting to blow a potential main event match against Brock Lesnar on free TV was such bullshit... I kinda have a feeling if the booking for that match involved Austin handing him his first pinfall loss, then giving out stunners to Ric Flair, Arn Anderson, Paul Heyman, Eddy Guerrero and Chris Benoit, and then drinking beers and yelling "What?" in the ring for fifteen minutes, ol' Steve would've been all for that.

But that doesn't even matter anymore. The fact is, I'm not going to pay money to watch such a limp-dicked, cowardly, drunken, redneck, white trash, hillbilly, pussy-ass, wife-beating fuck like Steve Williams.

Although, if they brought him back, and then had Big Dumb Bradshaw (TM) "accidently" drop him on his neck a few times, well, I wouldn't object...


---

"It's a sad day when mocking one's opponent via midget becomes an acceptable form of entertainment."
--Lance Storm
stpdevil
Medisterpoelse



Since: 18.6.02

Since last post: 6055 days
Last activity: 6018 days

#11 Posted on
Before I start, I am not buy any means saying that Steve did not hit his wife or am I saying that what he is ACCUSED,because until he is convicted that's what it is an accusation...though he probally did it, of doing is by any means justifified or right, because it is not. It's wrong, but until he's convicted of it I won't pass any judgement.............

My question was did he do the right thing for the wwf or not, and I asked to keep the Debra thing out of it, but since we can't here's what I'll say......

Rember Jimmy Snuka? How we all marked out for him and Benoit doing the splash/headbutt off the top of the cage onto Jeff Jarrett? Yeah he was accused of killing his girlfriend. Is what Austin did wrong? Yeah it is. Will we accept him with open arms when/if he returns? Yes we will. It's easy to talk shit now, but listen to the pop he recieves when/if he returns, and then all of a sudden all the people who are bad mouthing Steve now, will be lineing up around the block to suck his dick. Agane, don't believe me, just look at Jimmy Snuka.............
CobraTFHS
Pinkelwurst



Since: 18.6.02

Since last post: 6026 days
Last activity: 5940 days

#12 Posted on
Neither. I think Austin's got some major mental/substance issues. He is accountable for his actions, but I don't believe he's in a clear frame of mind to be judged by any of us at this point.
Freeway
Scrapple



Since: 3.1.02
From: Calgary

Since last post: 1851 days
Last activity: 1538 days

#13 Posted on
Uh...let me just say that I have done things while under the influence of drugs/alcohol that I normally wouldn't have done. Well, I would've considered doing them...but I would've gone "Nah, that's stupid" and stopped. Of course, Stone Cold, through beer and shots to the head, has had his various mental faculties diminished to the point where his view is possibly a bit skewed. So, he *IS* judgable by us in the same way that we're all judgable by each other.

In the ring, he's one of the greatest ever in the industry, hands down.

Outside the ring, he's a jackass.

Half Legend, Half Jackass.

Legass or Jackend?


---

Bart: Hey, immigrants! Beat it! Country's full!
Sailor: OK people, you heard the lady. Back into the hold. We'll try Canada.
[the immigrants moan]
-- "The City of New York Vs. Homer Simpson"



"That's what the Internet is for, slandering others anonymously" Banky Edwards (Jason Lee) in Jay & Silent Bob Strike Back
Scar
Goetta



Since: 2.1.02
From: NS, Canada

Since last post: 3038 days
Last activity: 1161 days

#14 Posted on
Regardless of Austin's mental state he is fully responsible for what he did. I tried that shit before when I was drunk and cheated on my girlfriend. I blamed the liqour, she blamed me, guess who was right?

What it comes down to is you cannot deny the stuff Austin has done in the ring. Look at alot of sport heros out there, they turn out to be pricks in real life, but they have still done great things.


---

I finally found a job!
Skittles Slayer
Weisswurst



Since: 20.5.02
From: Calgary, Alberta, Canada

Since last post: 6055 days
Last activity: 6046 days

#15 Posted on
Austin is/was one of the best in the business. Nothing can change that. He's one hell of a worker and brings in the $. But outside of the ring he is a jackass. No question.


---

#1 Shannon Moore Mark
drjayphd
Scrapple
Moderator



Since: 22.4.02
From: Outside of Boston

Since last post: 2 days
Last activity: 2 days


ICQ:
#16 Posted on
And where have we heard that before, Slayer?
PalpatineW
Lap cheong



Since: 2.1.02
From: Getting Rowdy

Since last post: 4376 days
Last activity: 4218 days

#17 Posted on | Instant Rating: 5.44
I think Austin is perfectly within his rights to walk out, if that's what he wants to do. Let the WWF keep the rest of his salary. If the man doesn't want to perform what creative is writing, then I support his decision to leave. It's his life, and he has no obligation to drag himself through the mud for "the good of the company." My only beef with Austin leaving is that he didn't look anyone in the eye when doing so.


---

I believe I may be chasing an untamed ornithoid without cause.
Net Hack Slasher
Banger



Since: 6.1.02
From: Outer reaches of your mind

Since last post: 5135 days
Last activity: 3555 days

#18 Posted on
I don't know if Austin did it for the younger guys, but I truly DON'T think it was just for selfish reasons. I truly think he had enough of the lies and the double talk.

He saw a guy like Shawn Michaels come back, I guy that Austin experienced his song and dance before. She saw guys that he and JR probabley sat down and laughed at for being the true problems of WCW and they are all brought into the WWE. He saw the problems that happened in WCW from a distince and seeing it happen in his company, and make matters worse by the people who were brought in after they killed the old wrestling company.

I'm sure JR kept saying it will get better, but with these newOLD guys ratings stayed the same, but Hogan got his title run, and by the way, a guy Triple H who's really in good with the boss comes back and gets a title shot almost right away and is in his second title feud in 3 months. And the months Triple H isn't involved in titles he's beating Angle and Jericho (2 guys Austin really helped out in the Autumn and winter)... Oh to make matters worse Austin's feuding with Bradshaw, bigshow and xpac for weeks.

Austin had enough of the lies, enough of the double talk and took a stand.




---

I don't get it, everyone loves rats, but they don't want to drink the rats milk?
CobraTFHS
Pinkelwurst



Since: 18.6.02

Since last post: 6026 days
Last activity: 5940 days

#19 Posted on
Okay, then riddle me this: How many of you people PERSONALLY know Steve Williams? How many of you have had several dealings with him one on one and can say that he is a jerkoff as a human being?

Yes, I was highly pissed off at him when I first heard the spousal abuse reports. And yes, I do believe 100% that he did it. However, I'm not going to judge him as a person based on ONE incident, in which I haven't even heard his side of the story yet. Especially considering that it came at the end of a week that had to be hell for him, and seeing as it looks like he's got plenty of other issues stirring around in his skull.

Fact is, only 2 people know what actually went on and led up that night in San Antonio - Steve & Debra Williams. Not Dave Meltzer, not Wade Keller, not Vince McMahon, not Jim Ross, not any of you, and certainly not I.


---

[]D [] []\/[] []D [] []\[]
Fuzzy Logic
Summer sausage



Since: 31.3.02
From: Happy Valley - Goose Bay, Newfoundland and Labrador, Canada

Since last post: 4763 days
Last activity: 4487 days


ICQ:
#20 Posted on
Originally posted by Freeway420

---

Half Legend, Half Jackass.

Legass or Jackend?

---


Well, I'd say he's a Jackend. But he sure has left quite the Legassy.
Pages: 1 2 Next