lotjx
Scrapple



Since: 5.9.08

Since last post: 3 days
Last activity: 3 days

#1 Posted on | Instant Rating: 1.50
http://kotaku.com/5955278/crisis-at-g4-studios-gaming-shows-will-be-cancelled-source-says

Well, I am not sure how many metro-sexuals NBC thinks they can get with their branding, but they can kiss my ass. Bad news for nerds.


---

The Wee Baby Sheamus.Twitter: @realjoecarfley its a bit more toned down there. A bit.
Promote this thread!
John Orquiola
Scrapple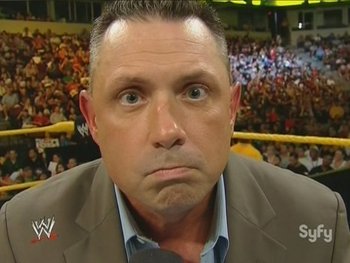 Since: 28.2.02
From: Boston

Since last post: 1456 days
Last activity: 1456 days

#2 Posted on | Instant Rating: 6.34
I enjoyed both shows although I watch more AOTS than X-Play, generally. But the writing was on the wall not just with G4's interests in re-branding but also with both shows losing their male hosts. Even with Morgan Webb, who is credible as video game expert, losing Adam Sessler last year was a huge blow. Same with Kevin Pereira leaving AOTS in May. Unlike with Webb, Candace Bailey and Sara Underwood, hot as they are, have very little geek credibility no matter what their teleprompters have them say. Sessler and Pereira were the foundations of their shows and proved irreplaceable. The rotating guest hosts on AOTS since June have been touch and go at best. Still, I think this sucks overall.


---

@CMPunk
"@ZackRyder: @CMPunk She played me bro" I got your back.
Matt Tracker
Scrapple



Since: 8.5.03
From: North Carolina

Since last post: 4 days
Last activity: 1 day

#3 Posted on | Instant Rating: 9.42
DirecTV dropped G4 more than a year ago, and we missed it mostly for Ninja Warrior. Then NBC moved that to Tha Muthaship in a very diluted form. My memory of G4 at the time was Ninja Warrior, ATOS, and Cops.


---

"To be the man, you gotta beat demands." -- The Lovely Mrs. Tracker
yamcharulez
Mettwurst



Since: 6.1.02
From: chicago

Since last post: 55 days
Last activity: 3 hours

#4 Posted on | Instant Rating: 0.22
I stoped watching G4 years ago when they merged with Tech Tv So I remember when it was Cinimatech, Portal, Filter, G4tv.com
Arena Filter Blister Sweat Cheat!Portal Pulse Judgment Day and X-Play.

Xplay has been getting worse as time went on and the lose of Adam made it clear it wasn't going to last much longer. Also add in the fact that X-play lost its edge when it merged with Tch Tv giving out less and less bad scores.


---

Dont say its not worth it, when you can sleep with no fear, that kind of time is worth any thing.- FFX
Alessandro
Lap cheong




Since: 2.1.02
From: Worcester MA

Since last post: 79 days
Last activity: 2 days

#5 Posted on | Instant Rating: 4.62
Sad to see X-Play go ... A lot of people didn't seem to like the comedy skits and recurring characters, but things like this still make me laugh:




---
My new inappropriate catchphrase: Vinegar, please!
PWALD | LOYT | BAB


CruelAngel777
Sujuk



Since: 7.4.02

Since last post: 687 days
Last activity: 670 days

#6 Posted on | Instant Rating: 4.80
Around '04 to '06 I watched X-Play religiously. I didn't care about the reviews of games as much as they videogame geek centric comedy they forced their interns into doing. Some classics include Johnny Xtreme, Drunk Link, Patrick "N-Gage!" Stewart, vindictive Stan Lee standup, and whatever the squirrel looking hand puppet was. The show had a similar feel to Conan's original late night show on NBC were he would have bizarre juvenile humor that either made you a hardcore fan or made you hate him.

I didn't really get into AOTS until Olivia Munn became a host. I always thought she was one of the few women in media that was sexy, a bit self deprecating and genuinely funny. I haven't watched since.

So what happens to G4 now? Last time I watched they seemed to be stuck in a continuous loop of Ninja Warrior, Cops, and 70's kung fu flicks.
Torchslasher
Knackwurst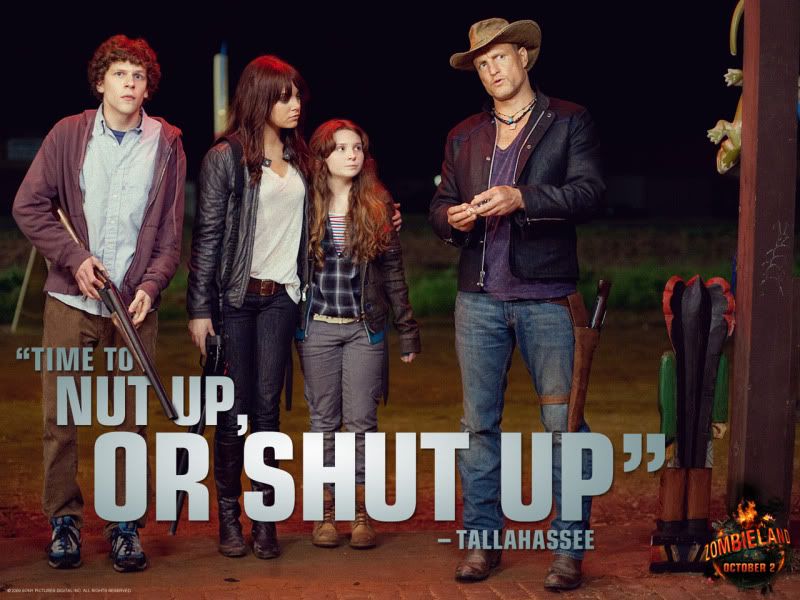 Since: 17.1.02
From: New F'n Jersey

Since last post: 104 days
Last activity: 104 days

#7 Posted on | Instant Rating: 5.43
I have watched both shows off and on over the years. Yamcharulez talked about the merger, and I had wished that Judgment Day would have been the video game review show that survived, but it was not to be.

Once the merger happened and G4 moved to a higher channel for Comcast (162) on my cable, I lost some interest. Of course Sessler leaving was the death knell for my enjoyment of X-Play. To be honest even when he was there I got tired of him just always being the brunt of jokes for Morgan Webb.

My AOTS viewing was even spottier than X-Play, so I'm not too sad about it leaving the airwaves. At least Sara Underwood can fall back to her hot hamburger commercials (as well as other endeavors she's done in the past that I won't admit I know about at all).


---

"Put on your helmets, we'll be reaching speeds of 3!"
"It was nice of you to give that dead woman another chance."
"All right, look alive everybody...oh sorry Susan."- MST3K: Space Mutiny
Click Here (facebook.com)
Zeruel
Thirty Millionth Hit
Moderator



Since: 2.1.02
From: The Silver Spring in the Land of Mary.

Since last post: 402 days
Last activity: 344 days

#8 Posted on | Instant Rating: 6.24
Originally posted by Matt Tracker

---

DirecTV dropped G4 more than a year ago, and we missed it mostly for Ninja Warrior. Then NBC moved that to Tha Muthaship in a very diluted form. My memory of G4 at the time was Ninja Warrior, ATOS, and Cops.

---


It wasn't until late last year that I found out that G4 was dropped. I figured it's parent company went bankrupt and it was pulled off the air.

Does this mean that there is no video game-centric show on American TV? If so, that's a shame.




---
-- 2006 Time magazine Person of the Year --


-- July 2009 Ordained Reverend --
CEOIII
Bockwurst



Since: 25.7.02
From: Franklin, PA

Since last post: 496 days
Last activity: 335 days

#9 Posted on | Instant Rating: 1.30
There's a show on Spike that's a gamer show. I don't remember the name, but it's on after Impact.


---

I'm Charlie Owens, good night, and good luck.


Get your Portable ID!
J. Kyle
Banger



Since: 21.2.02
From: The Land of Aloha

Since last post: 30 days
Last activity: 17 hours

#10 Posted on | Instant Rating: 3.50
Nous ne nous pouvons pas sortir.
I am super late to this party but my obsession with G4 defined my tv watching habits for almost a year. Slowly but surely, shows like Filter and G4TV.com went away and AOTS slowly evolved from a bastardized Screen Savers into its own thing and was awesome the whole time.

My biggest complaint about losing cable was not being able to view full episodes of AOTS and X-Play since the best parts happen in the setups, transitions, and host interplay.



I checked in on clips from time to time and didn't mind the new people at all, Mira was a servicable replacement for Hardwick and Bailey the same for Munn even if I did pine for the days of Lil' Will, Brendan Moran, and Sarah Lane. But after Sessler and Kevin left (and my the-w pick for hottest woman on TV Haislip as well) I knew it was only a matter of time before they turned the lights out.

Go in peace, Drunkle Ted, Drunk Link, Johnny Xtreme, Ratty, Chris Jericho Thor, Hype Machine, and the rest of you glorious princes of Maine.

EDIT~! So they should announce any day now who won the co-hosting tryouts right?

(edited by J. Kyle on 11.11.12 0627)
---