Guru Zim
SQL Dejection
Administrator



Since: 9.12.01
From: Bay City, OR

Since last post: 16 days
Last activity: 9 days


ICQ:
#1 Posted on
Here's one for you.

You are the home team, up 1-0 in the 7th inning. Your starter brought you to this point, but his pitch count has been getting higher and higher in the last 2 innings (20 pitches to get out of the inning as opposed to the 10 it was taking for the first 4 innings). This inning he walks the bases loaded after a couple of two out singles.

The manager pulls the starter and puts in a relief pitcher who promptly gets a 2-0 count. The batter is Mark Grace.

Now. You be the manager. Do you go after the guy and risk walking in the tying run, or do you throw the meatball and hope it goes right at someone? Keep in mind that Grace isn't going to strike out generally.

The reason I bring this up -- Boche was faced with this exact problem on Wednesday, and he made the really unpopular decision of having his guy go after him. They ended up walking the runner and tying the game, but we ended up winning 2-1.

Most fans at the game booed when the walk happened. I was thinking it was smart baseball. I'm just wondering what everyone else thinks.

Good call or bad call?


---

I love it when a plan comes together
Promote this thread!
SerWolfe
Landjager



Since: 11.1.02
From: st louis

Since last post: 5552 days
Last activity: 5552 days

#2 Posted on | Instant Rating: 0.00
In my opinion you go after him and risk the walk. It would be much better than throwing a meat ball to him (which with grace being a good hitter through his career....) and clearing the bases. You give up the walk. 1 run scores. You then go after the next batter.

Now dont get me wrong. You try to get the guy out. Just dont grove it to him. Wrong pitch = couple runs. Really Wrong pitch = grand slam.

In extreme cases if you have a bonds or a mark m. up there (in his heyday) then that player could be walked on purpose. You just dont give the extra runs up easily. And grooving one to a talented player would do that.


---

I am the JOBBER TO THE STARS. You better remember that.

Cardinals 6W 3L (as of 4-11)
Super Shane Spear
Bierwurst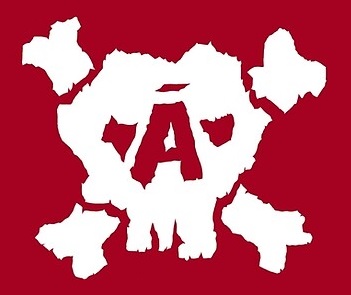 Since: 2.1.02
From: Sector 7 Slums

Since last post: 2931 days
Last activity: 2930 days

#3 Posted on
I'd give Grace ONE, and only ONE pitch straight down the middle, and only on a 3-1 pitch. 2-0 is way too early to be tossing it right to Gracie, who is an excellent contact hitter. Also of note is the fact that Counsell was up next, who has struggled the entire series against the Padres.

If I was a Padres fan, I'd be much happier with the walk and easy Counsell out then with what could've happened if Grace had even singled. Both Gonzalez and Finley would've scored.

Now, as a D-Back fan, let us NEVER speak of this series ever again!

(edited by Super Shane Spear on 12.4.02 1027)
odessasteps
Scrapple



Since: 2.1.02
From: MD, USA

Since last post: 1467 days
Last activity: 1433 days

#4 Posted on | Instant Rating: 8.18

It would depend on who my pitcher was and how effective I thought his control was.

I'd probably pitch to him. The only time you'd walk to really be careful if is Bonds is up. Remember, Buck Showalter walked Barry Bo with the bases loaded once intentionally, out of respect/fear.

And, when I was reading the question, my first thought was: Mark Grace in what year? :>


---


This Space For Rent
edturtle
Linguica



Since: 24.1.02
From: HI in the middle, round on both ends!

Since last post: 5678 days
Last activity: 4953 days

#5 Posted on
I'd go after him. Because Grace makes contact a lot, anything remotely close he'll hit. Because he has NO SPEED, you have a good shot at the doouble play.


---

Here, have another cup and forget about the dime
Keep it as a souvenir, from Big Joe and Phantom 309!
Guru Zim
SQL Dejection
Administrator



Since: 9.12.01
From: Bay City, OR

Since last post: 16 days
Last activity: 9 days


ICQ:
#6 Posted on
Interesting reactions so far.

I brought it up for two reasons. First, the fans at the game were really disappointed in the way that it went. Scecondly, I can think of a lot of times that the manager has had the catcher go with the the guaranteed strike straight down the middle and it has backfired.

It just seemed like to me, at the game, giving the unintentional intentional pass with the bases loaded was making the best of a bad situation at that point. It was also one of the gutsiest calls I've seen Boche make, and I was really glad it paid off for him because the fans were definitely second guessing it.


---

I love it when a plan comes together
Rudoublesedoublel
Frankfurter



Since: 2.1.02
From: Kentucky - Home of the 8 time NCAA Champ Wildcats

Since last post: 224 days
Last activity: 153 days

#7 Posted on
I'd have my pitcher "pitch". Use the corners, off-speed stuff, (whatever to get a pop-up or grounder or a fly ball to the "large" part of the park); I agree with Odessa, because it depends on who my pitcher is and how well Grace fares against southpaws (I'm assuming I'd pull a lefty in from the pen to pitch to Grace). I definitely couldn't intentionally walk Mark Grace with the bases loaded. (I really like Grace, too, please don't think I'm "dissing" him.) Besides, all of the expert commentators always talk about how hard it is for a reliever to intentionally walk their first batter then bear down later.

Even if the batter is Bonds, I can't intentionally walk him (unless the next batter has a horrible career track record against either my current pitcher or a ready reliever).


LordOfTheSmarks
Chipolata



Since: 18.3.02
From: THE ohio state university

Since last post: 5819 days
Last activity: 5712 days

#8 Posted on

At the game naturally fans are going to boo walking the tying run home. Fans will boo anything bad that happens live. Something I've discovered is that whenever fans go to a game, they want the manager to pull out all stops to win that game, without consideration to future games.

So yeah, they're going to boo. You think they wouldn't have booed if Gracey laced a double in the gap clearing the bases?


---

"somewhere down in suburbia it ain't right"
TheCow
Landjager



Since: 3.1.02
From: Knoxville, TN

Since last post: 3789 days
Last activity: 3788 days

#9 Posted on
Depends on 3, maybe 4 factors:

1: The pitcher, and his sinking stuff
2: The runner on first
3: Next batter

Obviously, I'd try to get him to throw the ball down, go for two. Worst-case, he walks in a run. If he walks in, then runners are still on everywhere, but there's no speed at first, and if the next batter is a struggling Counsell, I'd take my chances. Under no conditions would I intentionally walk Grace; if I wanted to do that, I'd have kept my starter in, and pulled him after the walk. Now, the likelihood of Grace hitting it where nobody's at is fairly high, but still. If Grace walks and Counsell laces a double, then it doesn't matter.

Bottom line is I'd take my chances and start praying.
Eddie Famous
Andouille



Since: 11.12.01
From: Catlin IL

Since last post: 515 days
Last activity: 56 days

#10 Posted on
Meatball time!

After watching Grace for many many years, he is most likely to hit a short popup to left field in that situation, advancing no one.


---

***Outrighted to Jersey City (IL) April 15, 2002***

Trineo
Mettwurst



Since: 19.3.02
From: Boston

Since last post: 5738 days
Last activity: 5604 days

#11 Posted on
I haven't read any of the other responses yet, but I want to base my opinion on my thoughts and not be influenced by somebody else.

What I would do is first go high and outside to see if he'll chase it and pop/ground out. based upon it staying in the zone and is a strike, I'd go inside and see if I can jam him to the 3rd base side. If it was a ball I'd give him something at his knees and see if he's willing to chase it. I am now hoping this is an 0-2 or 1-1 count, in that case I'd start working high on the batter in hopes he starts chasing something and makes a mistake. You are not hoping for a K, but rather a ground ball.

Another thing is, I wouldn't hold any of the runners, I would want them thinking they are not the main focus. I would play the outfield shallow and the infield at normal becuase with 2 outs you can risk not protecting the lines, but because it's a 1-0 lead you don't want too many runs to score on a bloop single, if any at all.


---

Mr. Flugelman: Do you know what "nada" means?
Dusty: Isn't that a light chicken gravy?
- Three Amigos (1986)