geemoney
Scrapple



Since: 26.1.03
From: Naples, FL

Since last post: 14 hours
Last activity: 5 hours

#1 Posted on | Instant Rating: 5.14
Did you know there were six matches already announced? I didn't!

-Batista & Cena vs. Booker & Finlay: I don't see how the two champions from the two brands can lose here. I think they'll tease some tension between Cena & Batista though.

-MVP vs. Kane (Inferno Match): I think MVP in the upset, just so he can be a little more bragadocious.

-Undertaker vs. Mr. Kennedy (Last Ride Match): I initially thought this would be "Whoever uses the 'Last Ride' (powerbomb) first wins" match, but it's actually "Whoever can stuff their opponent in the hearse first wins". 'Taker's given Kennedy enough rub, so he wins this one.

-Chavo Guerrero vs. Chris Benoit (US Title Match): Didn't these guys fight at the last PPV, too? Anyway, Chavo wins the title for a short run.

-Gregory Helms vs. Jimmy Wang Yang (C'Weight Title Match): Helms retains, even though I'd like to see Yang get a run.

-London & Kendrick vs. Taylor & Regal (Tag Title Match): Boy, it would be nice to see this match get 15-20 minutes. I have two heels winning/retaining titles, so I guess London & Kendrick retain here, but I hope this feud ain't over.


---

College, Sports and more!: Experience It




Promote this thread!
Freeway
Scrapple



Since: 3.1.02
From: Calgary

Since last post: 1815 days
Last activity: 1503 days

#2 Posted on | Instant Rating: 6.07
-John Cena & Batista def. King Booker & Finlay
-US Champion Chris Benoit def. Chavo Guerrero
-CW Champion Gregory Helms def. Jimmy Wang Yang [Helms loses at the Rumble]
-Regal y Taylor def. London y Kendrick for the Tag Titles, one of the faces turns on the other.
-KANE def. MVP
-Undertaker def. Kennedy


---

DVDs; Blog
Gugs
Bierwurst



Since: 9.7.02
From: Sleep (That's where I'm a viking)

Since last post: 2028 days
Last activity: 1157 days

#3 Posted on | Instant Rating: 5.40
King Booker & Finlay over Batista & Cena
Chavo over Benoit
Gregory Helms over Jimmy Wang Yang. Yang partners with his "Chinese" friend, Jamie-san Noble.
Regal/Taylor over London/Kendrick. Kendrick turns on London. London keeps Ashley.
MVP over Kane
Undertaker over Kennedy


---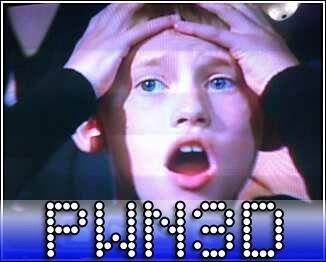 Click Here (youtube.com)
Texas Kelly
Lap cheong



Since: 3.1.02
From: FOREST HILLS CONTROLS THE UNIVERSE

Since last post: 435 days
Last activity: 46 days


ICQ:
#4 Posted on | Instant Rating: 4.00
Ladies and gentlemen, the following public service message is brought to you by your friends from D-Generation X, who would like to remind each and every one of you that if you're not down with that, we've got two words for you...
---

John Cena & Batista v. Booker T & Finlay: Booker & Finlay get the upset when Umaga attacks Cena, distracting Batista long enough for Finlay to whack him with the shillelagh. This leads to Umaga being pulled out of the battle royale on RAW, both as punishment and to face a challenge from Batista for messing with his business.

Last Ride Match: I can't imagine UT losing to Kennedy three times in a row, even if Kennedy didn't really earn either of the first two wins himself (with UT getting himself DQ'd the first time and MVP drawing the blood last month).

Inferno Match: I bet Kane's loving the fact that his opponent is the one wearing the bodysuit this time. The Power Ranger outfit gets burned to a crisp, and MVP hopefully finds some new and better duds for next Friday's SD.

United States Championship: It's time for Chavo to win the title. Benoit really doesn't need it, and the feud is established enough now that it doesn't necessarily end right off the bat with Chavo winning (even though they've got two months to the next SD PPV). I expect Vickie will feign another neck injury and then reveal it was all a ruse.

Cruiserweight Championship: Yang wins the title. This is one of those deals when I'm willing to be wrong in exchange for picking the creatively correct result. Yang is over, Helms is not, Helms has done absolutely zilch and squat with the title and has only held it as long as he has because all the other belts changed so soon after he got his. Period. Time to give it up, Gregory.

Tag Team Championship: I'll probably get this wrong too since they'll flop outcomes with the Cruiserweight match (I doubt all three titles change hands), but the Hooliganz retain. Breaking them up is an utterly foolish idea and Michael Hayes ought to be tarred and feathered for even intimidiating it, as there's zero other face tag teams on RAW (and not many more heel ones, either). Plus, Taylor came back way too quickly from an injury that was supposed to keep him out months, and you need to make sure he can hold up for the long haul before you flip the belts. The Blue Bloods are still next... just not yet.

Boogeyman v. Miz: I think we know what's happening here. And that's something we can all *enjoy* chanting "HOO-RAH!" for. ;)

(edited by Texas Kelly on 13.12.06 2057)

---
read a bunch of incoherent nonsense
now 52% more incoherent!
smark/net attack Advisory System Status is: Elevated
(Holds; June 18, 2006)
While the switch from Cena to RVD should alleviate some complaints, the inevitability of the belt's return to Cena (note where Summerslam is this year) and the poor initial showing by the new ECW are enough to keep the indicator where it is for now. The pieces are in place, though, especially on RAW, for improvements to be made to the IWC's psyche in the near future.
Spank E
Bockwurst



Since: 2.1.02
From: Plymouth, UK

Since last post: 111 days
Last activity: 5 days

#5 Posted on | Instant Rating: 6.40
John Cena & Batista vs King Booker & Finlay: I can't see this going any other way than Cena and Batista winning due to heel miscommunication. I've heard a rumour somewhere, can't remember where, that Booker is going to be making a face turn somewhere in the near future, so this could be plant the seeds for a Booker/Finlay feud down the road.

Taker vs Kennedy: I imagine Undertaker is looking to get a win back here, seeing how results wise, this is a really one-sided feud.

Kane vs MVP: MVP, due to the fact that Kane NEVER WINS AN INFERNO MATCH. Seriously, how has no-one picked up on this? Match goes to the outside, MVP somehow manages to catch Kane's boot on fire. Or maybe they'll go all out, and let this be the cause for Kane going back to the mask and full costume.

Benoit vs Chavo: I'll give the win to Chavo here. It appears that this feud is going to be dragged out for a bit longer and it will lose all momentum if Benoit retains.

Helms vs Yang: Yang wins the title. I see this going on first. That's all I can say about this one.

Hooliganz vs Regal/Taylor: How the hell has Dave Taylor managed to come back already? For someone of his age and an injury of that severity, it's bordering on stupidity coming back this quick. That being said, I would say that Regal and Taylor would get the belts due to London and Kendrick getting into a squabble, but since I've already suggested the other titles change hands, I'll say London and Kendrick will squabble but find a way to fluke a win.

That's all I've got.


---
geemoney
Scrapple



Since: 26.1.03
From: Naples, FL

Since last post: 14 hours
Last activity: 5 hours

#6 Posted on | Instant Rating: 5.16
A 7th match has been added: The Boogeyman vs. The Miz

I'll take the Boogeyman, since I doubt they'd waste his mystique by having Miz beat him.


---

College, Sports and more!: Experience It




Gugs
Bierwurst



Since: 9.7.02
From: Sleep (That's where I'm a viking)

Since last post: 2028 days
Last activity: 1157 days

#7 Posted on | Instant Rating: 5.40
Boogeyman over Miz. Definitely.


---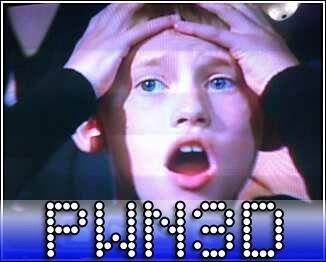 Click Here (youtube.com)
Redcumo
Bauerwurst



Since: 3.11.02
From: BC Canada

Since last post: 1241 days
Last activity: 1241 days

#8 Posted on | Instant Rating: 7.78
I've got to say Cena & Batista over Finlay & T
Boogeyman over the Miz
Chavo over Benoit
Kennedy over Undertaker
Kane over MVP
London & Kendrick over the Brits
Helms over Wang Yang

In all honesty, I could see those last five going either way.
hansen9j
Andouille




Since: 7.11.02
From: Riderville, SK

Since last post: 28 days
Last activity: 2 days

#9 Posted on | Instant Rating: 5.08
I think it's interesting that Kane is finally in an Inferno match with someone wearing more clothes (and fireproof material?) than him. It actually leaves the result somewhat in question for once.


---

Proud member of the Dwight Army of Champions.
CANADIAN BULLDOG
Andouille



Since: 5.3.03
From: TORONTO

Since last post: 2056 days
Last activity: 2055 days


ICQ:
#10 Posted on | Instant Rating: 6.82
Batista and John Cena over King Booker and Finlay
Mr. Kennedy over The Undertaker
Kane over MVP
Chris Benoit over Chavo Guerrero
Paul London and Brian Kendrick over William Regal and Dave Taylor
Gregory Helms over Jimmy Wang Yang
The Boogeyman over The Miz



---

The only book you'll ever need!!!

Inside The Ropes!!! New column on World Wrestling Insanity!!!
Even more plugs: The official Canadian Bulldog Blog, Website, and Merchandise Center.