El Nastio
Banger



Since: 14.1.02
From: Ottawa Ontario, by way of Walkerton

Since last post: 12 days
Last activity: 12 days


ICQ:
#1 Posted on | Instant Rating: 7.33
Thanks to Gugs for the match listings which I sorta lifted from his recent predictions article (read it after you're done here....it's pretty good!).


WORLD HEAVYWEIGHT CHAMPIONSHIP

Triple H (Challenger) vs. Shawn Michaels (Champion)

- The first fall plays to Triple H's strength's, the last one to Michaels. The middle fall, a cage match, is what makes the overall psycology of the match work (given it's a semi-neutral gimmick match).

Winner: I see Triple H winning the first fall, Michaels making a comeback in the second....only to lose in the third. RVD, whose watching at the World, will get his World Title shot 1vs1 against Triple H at the Royal Rumble, his reward for hosting at the World.
________________________


WWE CHAMPIONSHIP

Kurt Angle (Challenger) vs. The Big Show (Champion)

- The WWE, knowing Brock was injured, and knowing Angle was hurt and will need a little time off, have done some SMOOTH booking here. Seriously! They managed to take the title off of Brock without him losing any heat, made the Big Show into a credible champ in the eyes of the casual fan, have Angle in the World title chase WHILE starting the Lesnar/Angle gladtidings! If Angle loses, there's a ready-made feud with Lesnar and the Big Show. If Angle looks good in losing to the Big Show, it's all the better, as it will make the Big Show look even better too.

Winner: The Big Show in a suprisingly good match. MEANWHILE....Lesnar still can't face him. But there's one thing though....Lesnar wins the Royal Rumble, and after getting his knee scoped out, Angle gets his rematch and wins the belt back.
________________________


WORLD TAG TEAM CHAMPIONSHIP

The Dudley Boyz (Challengers) vs. Booker T & Goldust (Challengers) vs. Lance Storm & William Regal (Challengers) vs. Chris Jericho & Christian (Champions)

Winner: Storm and Regal to continue the nice little jaunt they've been having. They'll then feud with the Dudleys.
________________________


WOMEN'S CHAMPIONSHIP

Trish Stratus (Challenger) vs. Jacqueline (Challenger) vs. Victoria (Champion)

- Bothing much to say here....other than Trish looks hot.

Winner: Victoria wins. Why? I dunno.
________________________


WWE CRUISERWEIGHT CHAMPIONSHIP

Chavo Guerrero (Challenger) vs. Billy Kidman (Champion)

- As much as I'd like to see Chavo with doublegold, that's unlikely.

Winner: I say Kidman.
________________________


Kane vs. Batista

- Yup, it's feeding frenzy time again.

Winner: Batista wins, via Flair.
________________________


Chris Benoit vs. Eddie Guerrero

- In a word....boom.

Winner: Our rudo hero goes over via CHEATING (of course) to set up a gimmick match next PPV.
________________________


Edge vs. A-Train

- Welcome to the next push....and an important match for Edge. He's had a great few months, but look at who he faced. Now he faces the remodeled Albert. We'll see....

Winner: A-Train in a match that will show that Edge is the real deal.
________________________



---
Next VG Review: Metriod Prime
Next OSVG Review: Blaster Master

~EL NASTIO!
Promote this thread!
Stephanie
Landjager



Since: 2.1.02
From: Madison, WI

Since last post: 2132 days
Last activity: 5 days

#2 Posted on | Instant Rating: 5.22
More interesting than that - what do you predict the buyrate of Armageddon will be? Several loyalists from this board have already voiced that they will not be ordering it. Personally, I don't see anything on the card (besides the four-team tag match) worth the fee. Combined with the ever-shrinking professional wrestling market, Armageddon could have a WCW-level buyrate. Other opinions?

Steph


---

I'm going twenty-four hours a day...I can't seem to stop
- "Turn Up The Radio", Autograph
vacheroi
Chorizo



Since: 29.5.02

Since last post: 5484 days
Last activity: 5480 days

#3 Posted on
It's a it-would-be-nice kind of deal. Eddie vs. Benoit and the tag four way seem like they'd be nice to see, but nothing on there looks must watch thus it's not worth the $35 or whatever.

Part of it for me is that it looks like none of my favorites will be going over. It's not worth it to pay $35 for no markout moments.


ekedolphin
Scrapple



Since: 12.1.02
From: Indianapolis, IN; now residing in Suffolk, VA

Since last post: 11 days
Last activity: 9 hours

#4 Posted on | Instant Rating: 4.52
Well, Stephanie, I've only ever ordered one PPV (WWE or otherwise), and that was WrestleMania X-8. If Armageddon turns out to be any good, I'll probably buy it when it comes out on DVD... eventually. Then again, I still haven't bought anything past WrestleMania. (Kind of glad I missed Backlash, actually.)
My predictions:
WWE World Heavyweight Title Match
The Big Slow (C) w/Paul Heyman vs. Kurt "The F'N Man" Angle
Thoughts: Well, if one goes by the rule that whomever gets laid out just before the PPV goes on to win the match at the PPV, then that would favor Kurt Angle winning here. But he does need knee surgery, so they might play it off like Big Show injures Kurt during the match, cheating to retain the WWE Title. The big question, though, is this: What role, if any, will Brock Lesnar play in this match? Another case in which logic seems to favor Kurt-- but in the words of Bobby Heenan, "Whose side is he [Brock] on?" It wouldn't seem to make much sense for Lesnar to cause Angle to lose, but stranger things have happened.
Prediction: Yikes... not sure about this one. I'll say Big Show manages to keep the title thanks in no small part to Paul Heyman, and takes Angle out. Angle gets his knee scoped and comes back just in time to challenge Big Show for the WWE Title at the Royal Rumble or No Way Out. Angle wins the title in his rematch.
WCW World Heavyweight/WCW U.S. Heavyweight/WWE Intercontinental/WWE European/WWE Hardcore Title Match
Three Stages of Hell
My God, That's Got To Be 20 Feet In The Air! (into a huge, soft pile of garbage bags) [Shawn Michaels] (C) vs. The Winner of Virtually All of RSPW's Negative 2002 Awards [Hunter Hearst-Helmsley]
Thoughts: Why did Triple H look so worried when it was announced the third fall would be a ladder match? Yes, I know that HBK supposedly "made the ladder match famous" with his match against Scott Hall at WrestleMania X (and it's arguable that Michaels was the one to make the ladder match famous, even so). But lest we forget, Michaels
lost
that match. And to my knowledge, he hasn't been in one since. That was almost nine years ago, compadres.
Prediction: I'll say that the falls go the same way they did at No Way Out 2001. First fall goes to HBK, with the final two falls going to Triple H. Trips becomes a three-time WCW Champion... God save us all. His push goes on and on and on... but he thinks that the push is worth it all, so he strikes (da-da-da-da-DA!) like Thunderball!
World Tag Team Championship Elimination Match
The Canadian Blondes [Jericho/Christian] (C) vs. D-Von... Trish... Bubba...
Get The Tables!
[The Dudley Boyz] vs. Black Gold [Booker T/Goldust] vs. Don't Call Us The Un-Americans, Dammit! [Storm/Regal]
Thoughts: Nice to see how well the RAW tag-team division has been built up over the past couple of months. This match ought to be one hell of an exciting one. Any of these four teams could win without seeming over-pushed. However...
Prediction: After what went down with Booker T and Goldust on RAW earlier this week, I will be highly pissed if Booker and Goldust don't win the Tag Team Title right here and right now. They're over. They deserve it. The fans want it. Give it to 'em. Now.
Women's Championship Match
I'll Show You Psycho!!
[Victoria] (C) vs. Ahahahaha... oh! [Trish] vs. Hey, This Isn't Texas, What's She Doing Here? [Jacqueline]
Thoughts: With the presence of Jacqueline notwithstanding, it's good to see some actual wrestling taking place in the women's division. I'm gonna go for the SHOCKING SWERVE~! on this one...
Prediction: Victoria retains with the help of Jacqueline, who turns heel and helps beat the living shit out of Trish. Why? Because Jacqueline is better as a heel.
WWE Cruiserweight Championship
One Hell of a Move, But Zero Charisma [Billy Kidman] (C) vs. One Hell of a Wrestler, But Living in the Shadow of His Uncle [Chavo Guerrero]
Thoughts: Well, to be honest, Kidman doesn't have
zero
charisma-- I was rooting for him during his tag-team title match as Benoit's partner on SmackDown. But anyway... I'll agree and say they won't give Chavo double gold, so look for him to retain. Possible interference by Eddie, leading to a save by Benoit.
One Hell of a Match
Chris Benoit vs. Eddie Guerrero
Stephanie, how dare you say that the four-way tag-team match will be the only thing worth buying Armageddon for! Shame on you! LOL... There's also this little charm which has the potential to be a four- or five-star match. And seeing as how four-way tag-team matches are rarely all
that
good, I'll say Benoit and Guerrero get match of the night honors.
I predict Guerrero will come out with this one, but Benoit wins the rematch at the Royal Rumble. Somewhere in-between, Guerrero wins the I-C Title so Benoit can beat him for it.
...Wait...
When Hosses Collide, By Gawd!
Kane vs. Batista
Oh, yay, wonderful. Batista wins. Nobody remembers it.
The "We Have To Try And Push Albert Down People's Throats At Least Once a Year, and To Hell With People Who Are Actually
Over" Match
Edge vs. A-Train
Oh, groovy again. A-Train wins. When The Undertaker comes back, he and Albert put on five-star matches that wow us and make us believe again. Yeah, right. The Undertaker and Albert put on matches that make Scott Keith's brain ooze out of his skull, while taking up interminable amounts of TV time.
Actually, I would
like
to see Matt Hardy come out during the match and beat the ever-loving fucking shit out of Albert, but...
---
"Where are you from?"
"Earth, and we're not at war with anyone except each other."
--Grig and Alex Rogan, The Last Starfighter
Two-Time, Two-Time Randomly Selected Wiener of the Day, 5/27/02 and 7/3/02
Certified RFMC Member-- Ask To See My Credentials!
vacheroi
Chorizo



Since: 29.5.02

Since last post: 5484 days
Last activity: 5480 days

#5 Posted on
Originally posted by ekedolphin

---

Yes, I know that HBK supposedly "made the ladder match famous" with his match against Scott Hall at WrestleMania X (and it's arguable that Michaels was the one to make the ladder match famous, even so). But lest we forget, Michaels lost that match. And to my knowledge, he hasn't been in one since. That was almost nine years ago, compadres.


---

Um...their rematch at SummerSlam that year? HBK also had the first WWE ladder match with Bret Hart(he also lost that one but..)
dMp
Knackwurst



Since: 4.1.02
From: The Hague, Netherlands (Europe)

Since last post: 15 days
Last activity: 15 days

#6 Posted on
Far fetched reason HHH looked worried when the ladder match was named..

He might have won that one against Rocky (was that HIS last one? I think it was..) yet for the story he injured himself really bad in that one. so bad he had to fofeit the belt I believe?

And what is wrong with not saying HBK is the master of the laddermatch? He made that match, he took incredible risks in there that took many years to surpass and only then by freakin Jeff Hardy..

Predictions:
WWE title -Show wins semi-clean. Chaos ensues, Brock and Angle face one another..

HW title-HBK wins! If only so Vince can show that he is smarter than any of us.

$-way tag match.
Booker T and Goldie should win, it's been going on for so long. But I say either Regal/Storm or Vitamin C retains..

Chris BENOIT vs Eddie Guerrero
We all win..

Edge vs A-Train is the one match that will have to prove that Edge can be a main eventer. Can he carry the match? Can he make someone look good. I say Albert wins (via cheating), but hopefully Edge comes out looking good.

Kane vs Batista..I dunno..Batista needs to be built so he gets to go ahead.

Trish vs Victoria vs Jacky. I hope they both beat the shit out of Jacky and send her back to Texas. Usually I like the women matches as they work their asses of, but I don't know why I should care about this one..

CW title-Chavo will look great in this match, getting some heat on Kidman probably but will eventually do the job. Hope they get some time though..


edit: Changed Jericho to Benoit cos I haven't walked a mile in JR's shoes...or am a travel buddy with Trish..
(see Eke's post below...)

(edited by dMp on 13.12.02 1134)

(edited by dMp on 13.12.02 1512)
---
ekedolphin
Scrapple



Since: 12.1.02
From: Indianapolis, IN; now residing in Suffolk, VA

Since last post: 11 days
Last activity: 9 hours

#7 Posted on | Instant Rating: 4.52
Oh, no... not you too, dMp... you've come down with Jim Ross Syndrome!
[Chris Benoit comes out]
JR: HERE COMES CHRIS JERICHO!
---
"Where are you from?"
"Earth, and we're not at war with anyone except each other."
--Grig and Alex Rogan, The Last Starfighter
Two-Time, Two-Time Randomly Selected Wiener of the Day, 5/27/02 and 7/3/02
Certified RFMC Member-- Ask To See My Credentials!
tomvejada
Andouille



Since: 2.1.02

Since last post: 5684 days
Last activity: 5684 days

#8 Posted on
My Armageddon Predictions:

Triple H vs. Shawn Michaels (Raw Championship, 2/3 Falls)
WINNER: Triple H.

Kurt Angle vs. Big Show (Smackdown Championship)
WINNER: Kurt Angle, Lesnar turns on Angle after the match.

Chris Benoit vs. Eddie Guerrero
WINNER: Chris Benoit

Victoria vs. Trish Stratus vs. Jacquline (Women's Championship)
WINNER: Victoria

Kane vs. Batista
WINNER: Who else, Batista.

BookerDust vs. Dudleys vs. Regal/Storm vs. Jericho/Christian
WINNER: BookerDust

Edge vs. A-Train
WINNER: Edge via DQ.





---

"I just got pinned by a friggin twelve-year-old."

Kurt Angle

Texas Kelly
Lap cheong



Since: 3.1.02
From: FOREST HILLS CONTROLS THE UNIVERSE

Since last post: 535 days
Last activity: 146 days


ICQ:
#9 Posted on
Raw World Title
SHOULD WIN: Shawn Michaels
WILL WIN: "Soon To Be Horseman" Teo

Smackdown World Title
SHOULD WIN: Kurt Angle
WILL WIN: Big Fat Tub of Lard

Raw Tag Team Titles
SHOULD & WILL WIN: Booker T & Goldust
BECAUSE OF: Interference by Useless Lump of Steroids

Women's Title
SHOULD & WILL WIN: Victoria

Cruiserweight Title
SHOULD & WILL WIN: Billy Kidman

Chris Benoit v. Eddie Guerrero
SHOULD WIN: *flips coin*
WILL WIN: Probably Eddie

Kane v. Batista
SHOULD WIN: Kane
WILL WIN: "Soon To Be Horseman" Batista

Edge v. A-Train???
SHOULD WIN: Edge
WILL WIN: YOU ARE NOT ANTHONY THOMAS, SHAVE YOUR BACK!



---
He's the King of the World... & You Just Live in It, Junior!
The following post has been certified necrophilia-free by the FET (Fire & Embarass Teo) Commission.
(Thanks to Alessandro for the idea!)
mskj
Summer sausage



Since: 10.1.02
From: Tennessee

Since last post: 2579 days
Last activity: 2338 days

#10 Posted on
HHH, Show, A-Train, Benoit, Chavo, Booker and Goldie, Victoria, Bautista.


Has A-Train ever had a good match? If not, why should Edge be expected to pull one out of him to prove he is a main eventer? The match isn't going to be very good, but it shouldn't hurt Edge. Albert is Albert, right?


---

I hope Ohio State beats Miami.
GRL
Frankfurter



Since: 13.7.02
From: Austin

Since last post: 53 days
Last activity: 21 days

#11 Posted on
HHH vs. HBK
Winner: HBK, as I agree Vince's ego will job us all out.
Loser: RVD, for hosting at the World.

Big Show vs. The Real Big Show Kurt Angle
Winner: Paul Wight for another month.
Loser: Fans of workrate.

Victoria vs. Trish vs. Jacqueline
Winner: Me, as I love Trish and Victoria.
Loser: Texas.

Regal/Storm vs. Booker/Golddust vs. Christian/Y2J vs. Duds
Winner: Anyone but Booker/Golddust, as Golddust costs them the match, loses it, and feuds with Booker in a huge grudge-match style feud that shocks us all in how good and well-thought out it is. Then, Booker is elevated to the main event, while Golddust goes on his own journey through the upper mid-card as a heel. Flash forward many months, with Booker as the World champ, and Golddust having just lost the tag titles with his new partner, and he and Booker bump into each other backstage. The feud simmers, and the two shake hands. Friendship reigns, and we all turn to our loved ones and say things we should have said long ago and often, revelling in our love for life.
Loser: Those of you who had to read that.

Batista vs. Kane
Winner: Batista and fans of the Four Horseman.
Loser: Kane(that's as clever as it gets on this one).

Chris Benoit vs. Eddy Guerrero
Winner: It doesn't matter, set the VCR.
Loser: Vince McMahon, since both are little guys who can steal the show.

Edge vs. A-Train
Winner: Albert.
Loser: Matt Hardy.

Cruiserweight Title
Winner: There's a cruiserweight match on the card??
Loser: Kidman.

Torrie vs. Dawn Marie
Winner: GLAAD.
Loser: GLAAD.


SKLOKAZOID
Bierwurst



Since: 20.3.02
From: California

Since last post: 14 days
Last activity: 17 hours

#12 Posted on
Originally posted by dMp

---

And what is wrong with not saying HBK is the master of the laddermatch? He made that match, he took incredible risks in there that took many years to surpass and only then by freakin Jeff Hardy

---


There's nothing wrong with saying that in the context of, say, a wrestling board on the Internet, but when put into the context of a wrestling storyline, it makes little sense. Why should HHH be worried about someone who has lost the majority of his ladder matches in the past?

I wouldn't feel very threatened in taking on Kevin Nash in a game of Rock N' Jock Softball, that's for sure.

EDIT: Predictions...

HHH vs. HBK
FALL ONE: Triple H. HHH rarely loses Street Fights. He lost the last one to HBK, so now it's time for him to avenge his loss.
FALL TWO: HBK. It's a cage match, where HBK could easily win by not pinning HHH. HBK could come away with a pinfall victory here, but I wouldn't bet on it.
FALL THREE: HHH. He has to get his belt back after all. This way, they can establish that "HHH beat HBK in his own match AND is the Greatest Wrestler of All Time, as declared by Ric Flair."

Big Show vs. Kurt Angle
I think it's smarter to put the Big Show over here. Angle should get the major shaft here to make him the face when the Angle-Brock match comes up next year. I think it works best to have Brock get his belt back from the Big Show at the Rumble, reclaim his killer instinct, and have him lose it to Angle at WrestleMania.

Victoria vs. Trish vs. Jacqueline
Victoria. I mean, this is a real no-brainer for anyone who follows women's wrestling. Isn't it?

Regal/Storm vs. Booker/Golddust vs. Christian/Y2J vs. Duds
If Booker/Goldust didn't win on RAW last week, I see no reason for them to ever win the tag titles. Winning them here would be futile and pointless. So, they probably will go over. Since the Dudleyz are going to have a short life before people eventually remember why they broke up in the first place, I'd say put them over here and capitalize on them while they're hot.

Batista vs. Kane
Kane has recieved the royal shaft over the last two months while Batista has been built up strong. Besides, he's got Flair in his corner. I think Batista goes over pretty strong here.

Chris Benoit vs. Eddy Guerrero
This could go either way. Either Benoit gets a measure of revenge from the tag title feud or Eddy gets help from Chavo while Angle is nowhere to be seen causing another future Angle/Benoit feud for the interim before WrestleMania. I think they go with Eddy winning.

Edge vs. A-Train
A-Train. He absolutely MUST look strong for the Undertaker. Besides, Edge can't avenge Rey, only Rey can do that by ultimately losing to the A-Train. Choo-Choo!

Cruiserweight Title
I'm just posting from the above poster. I don't know who's in this match. Kidman? I don't care.

Torrie vs. Dawn Marie
The match will probably end in a gigantic makeout HLA session where Torrie has her back to the mat and Dawn Marie somehow gets the pin.

Overall, I think this PPV is going to do pretty crappy. It provides nothing new for the fans, aside from the beginning of the Angle/Brock storyline, but that's going to pick up anyway heading into the new year. It's really not worth it.

(edited by SKLOKAZOID on 13.12.02 0859)
The Sham
Kolbasz



Since: 20.1.02
From: Hamden, CT

Since last post: 3336 days
Last activity: 2688 days

#13 Posted on
If Kane can be the master of the Inferno match (He's 0-3, I believe, as his gear is the best stuff to set on fire), then Michaels can be the master of the Ladder Match.

Didn't Michaels wrestle a ladder match on the indy circuit a while back? I remember everyone was hyped about his return against one of his students. I may have made up the ladder part, and I don't know who won.


---
"Cram it with walnuts, ugly!"- Mr. Homer Simpson
Ringmistress
Lap cheong



Since: 15.1.02
From: Philly

Since last post: 4286 days
Last activity: 4285 days

#14 Posted on
Okay, here are my predictions. I am stoked to see it (mainly because a buddy of mine didn't have to pay, don't ask me how). I think for a thrown-together card, it looks none too shabby to me. So, for this month's PPV, and in the spirit of the last year, for these predictions, I shall employ the services of...

a 1985 nickel. Oh, well, here we go.

HHH (heads) vs. HBK (tails) (2 out of 3 falls)
I'm interested in this match for sure, only to mainly see who comes out the least injured.
First fall...heads
Second fall...tails
Third fall.......TAILS?!

The nickel says Shawn wins.
I predict that it'll be HHH, because Shawn seems more boring as champ than HHH. And I HATE being bored!

Kurt Angle (heads) v. The Big Show (tails)
Winner...The nickel says Big Show.
I pray that isn't the case...

Dudleys v. BookerDust v. StormRegal v. Christian Jericho.
no coin for this, I'll stick with the blonds, they remind me of Edge and Christian so much (and GOD I MISS THEM!!!)

Trish v. Jackie v. Victoria
no need for flipping here either, VICTORIA!!!!!!!!!!!!!!

Latino Heat Jr. v. Kidman (not Nicole) Cruiserweight title
CHAVO, no need to flip here either, double gold!!

Kane (heads) v Batista (tails)
The nickel says..HELLOOOOOO, MORLEY!
I agree.

Benoit(heads) v. Latino Heat (tails)
WHO CARES?! IT'S GONNA BE HOT UP IN THIS HOUSE! But for the sake of argument...
Nickel says...ARRIBA!
I agree with a "RUDO" chant.

Finally...
Amtrak(heads) v. Edge (tails)
Tails, and I agree.

That'll do it. Consider my $35 saved, but I'll enjoy the show anyway, provided I have to pee at the right time, thereby avoiding any Dawn/Torrie skits...

Ringmistress




---

How DARE you mistake my humility for markdom?!
Torchslasher
Knackwurst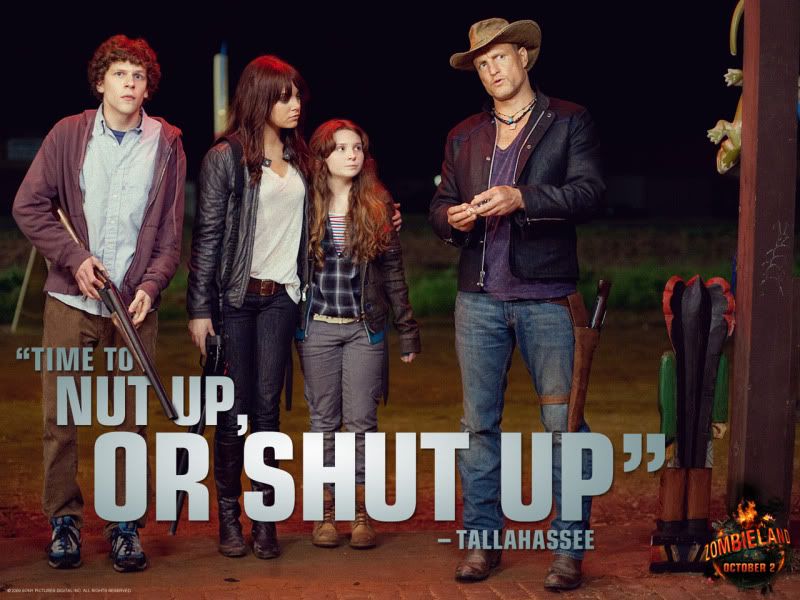 Since: 17.1.02
From: New F'n Jersey

Since last post: 4 days
Last activity: 3 days

#15 Posted on | Instant Rating: 6.44
HHH (wins 1'st and 3'rd falls), Angle, Booker/Goldust (GD still turns after win, belts held up for Raw tourney in Jan), Batista, A-Train, Trish, Kidman, Benoit.


---

"Oh, a handful of change. I guess I can use this to go...um...buy some candy. So thank you for adding a step to my Halloween process"- homestarrunner

*I* will always remember the RFM Club!
Wpob
Bierwurst



Since: 21.11.02
From: Williston Park, NY

Since last post: 64 days
Last activity: 2 days

#16 Posted on
Not for nothing, but this will be the most preidictable PPV ever. HHH will win, Victoria will win and Big Show will win. The Tag belts will probably go to Booker and Goldie, this way the can hold off on pushing Booker to the title and keep him in the tag division for another year while letting Jericho go single.

Now, that's not to say it will be a bad PPV, just a predictable one.

Although I do hope HHH falls flat on his nose.


---

Wpob
Shut Up and Wrestle!!!
Shem the Penman
Toulouse



Since: 16.1.02
From: The Off-Center of the Universe (aka Philadelphia)

Since last post: 1874 days
Last activity: 1673 days

#17 Posted on
First off, I'm not buying this. Not because it looks bad -- though I object to many of the booking decisions that go into it -- but because paying for a Survivor Series seat and Christmas presents have drained my funds. I'd rather save my bucks for the Royal Rumble.

Anyway:

Triple H/HBK: If I had a farm, I'd bet it on Triple H.

Angle/Show: Show, sadly enough. Anything else would just spoil Lesnar's storyline, unless they try a SHOCKING SWERVE! with Angle turning on Lesnar or vice versa ... which would be Russo-level dumb.

4-way tag cluster: I maintain this should just have been Jerichostan vs. Bookdust. Bookdust to win.

Trish/Jackie/Victoria: Victoria. Maybe Jazz will make an early return and kill everyone.

Chavo/Kidman: Kidman. It looks like they're serious enough about him to not give him a title reign of a few weeks.

Kane/Batista: Well, Kane has pulled surprisingly watchable matches out of his ass when he's motivated (see Kane/Test, No Mercy 2001), but he hasn't seemed particularly motivated in the Batista feud. So he's probably jobbing.

Benoit/Eddy: Mph. Hard to call this one. For all the drooling about how great a match this is going to be, there's not really that much of a feud behind it, is there? The Smackdown Six have wrestled each other so often it's getting tough to remember who did what to whom. I'm gonna say Benoit.

A-Train/Edge: Edge. They may be pushing Albert, but there are limits.




---

Aserje ja de je de jebe tude jebere sebiunouba majabi an de bugui an de buididipi!
fuelinjected
Banger



Since: 12.10.02
From: Canada

Since last post: 4873 days
Last activity: 4873 days

#18 Posted on
Triple H beats Shawn by winning the last 2 falls.

Show beats Angle after Lesnar screws up. Maybe Angle gets pissed at Lesnar after and Lesnar takes him out.

4-way tag: Booker & Dust should win, they HAVE to win so I pick Storm & Regal.

Victoria retains pinning Jackie.

Kidman retains over Chavo. Chavo doesn't need another title.

Batista beats Kane. This is Batista's big test to see if he can actually have a match over 2 minutes without tons of run ins and distractions.

Benoit beats Eddy. Benoit needs to avenge Eddy taking him out of the 4 way. Plus, the Guerreros have other things to do in the tag ranks.

Edge beats A-Train but A-Train lays him out after or Albert gets DQ'ed.

Then again, does it really matter who wins these matches because who is gonna order this show?

Ana Ng
Blutwurst



Since: 6.8.02
From: Naples, FL, USA

Since last post: 5448 days
Last activity: 5022 days

#19 Posted on
Ana Ng, queen of positive thinking, says:

Well, I'm going to Armageddon. And I *am* genuinely excited about it. I'm hitting the RAW house show Saturday night first (Wooo! Free tickets!), then Armageddon Sunday.

World Title Match: HBK vs. HHH
As sick as I am of these two, there *IS* a chance these two could pull out a match that will be really hot in person. HBK will probably take some fun bumps, and this also marks the first time I'll ever see a ladder match or a cage match live, so it should be pretty cool.
Winner: HHH

WWE Title Match: Kurt (w/Brock) vs. Big Show (w/Heyman)
Yeah, I'm bummed that Kurt's match at the ppv is against someone like Show, and likely won't go much more than five minutes. And I'm bummed I'm not getting to see Brock in an actual match, too. But it will all be rendered completely worth it if I get to see Kurt win the title live. Talk about marking out! I don't see it happening, though, so I'm just hoping Kurt can look like a total badass while losing.
Winner: Big Show

4 Way Tag Team Elimination Match: Booker/Goldust vs. Storm/Regal vs. Jericho/Christian vs. Dudley Boyz
I'm looking for these four teams to steal the show. They are ALL capable of working a good match, and I see this as their chance to prove to the fans that RAW can be truly exciting too. And the story of Booker and Goldust leading up to this match have turned us all into marks. Is there anyone who DOESN'T want to see these guys win?
Winner: Booker/Goldust

Benoit vs. Guerrerro
Ok, now this is why I pushed for the purchase of these tickets. I knew that, at the very least, we'd be getting something wonderful like this as part of the price of admission. If they give these two 20-25 minutes, I'll be a very happy camper.
Winner: oh, who cares? It's the match that counts.

Edge vs. Albert
Ehhh, you know what? I'll think I'll use this match as an opportunity to find if there's a place where the smokers can slip away for a cigarette during the show. There's usually at least one side door security is letting people slip through and return.
Winner: Albert

Cruiserweight title match: Kidman vs. Chavo
This should be a good little match, although I'll probably be wishing they let it go longer. I'm guessing Chavo will insert some fun cheating, but Kidman will retain.
Winner: Kidman

Women's title: Trish vs. Victoria vs. Jacqueline
Why is Jacqueline in this? Meh. Victoria retains, with help from Stevie.
Winner: Victoria



---

Think Happy Kurt Angle Thoughts.
DVD
Chipolata



Since: 28.7.02

Since last post: 4287 days
Last activity: 3776 days

#20 Posted on
Ok, here's my take.

Raw World Title: HBK vs. TripleH 2/3 Falls.
What's gonna happen: TripleH wins when the match goes to the 3rd fall ladder match and destroys Shawn's back with said ladder. Then have RVD announce that he'll be challanging the winner the next night on Raw. HBK interferes in the match, RVD wins(big time). HBK/TripleH continues, RVD wins the big one and is *your* Raw champion.

Smackdown WWE Title: BigShow vs. Kurt Angle.
I don't think this one will suck as bad as everyone thinks. Everyone is so used to seeing "catch as catch can" matches(mainly the Smackdown 6) that they don't appreciate the big show. He's been expanding his moveset bit by bit. And besides, it's Kurt he's facing. And anyone who wrestles Kurt looks like gold, much like TripleH in 2000. I'm betting the BigShow wins by DQ(interference by Lesnar), then destroys Kurt's knee.

Raw World Tag Titles Four Way Dance: Jericho/Christian vs. BookerT/Goldust vs. Storm/Regal vs. Dudleys.
I'm still really pleased that the tag scene is somewhat back on track. Everyone in this match looks like gold and has an agenda. Storm and Regal have been winning a lot. The Dudleys just got back together. Jericho and Christian want revenge against BookerT/Goldust and the Dudleys. And they want to keep their belts. Booker and Goldust want to win the belts and prove that they are champs. Damn near anyone can go over here, and it won't change much. However, if Jericho and Christian lose the straps, then look for them to split up as a team. Then Jericho can feud with Steiner. Also, I don't think they Dudleys need the straps just yet. I'd give it to BookerT and Goldust, then have Storm and Regal feud with them. After they join the Horsemen. ;-)

WWE Women's Title TripleThreat: Victoria vs. Trish vs. Jackie
I'll go with Victoria keeping the belt because there's no reason to switch the title now. It'll be brutal, though. And I mean that in a good way.

WWE Cruiserweight Title: Kidman vs. Chavo.
This one should be super solid. Chavo doesn't need the belt as he's already got one. So it's Kidman's turn to show us what he can do. Yes, I know we know what he can do, but the fans haven't taken to him quite yet. I actually have no idea what to do with him. Guess that means he'll keep the belt in a good match.

Edge vs. Matt Hardy.
Last week, Matt took on Rey and destroyed his knee because nobody's been taking him seriously. Then he almost blew out Edge's knee before the main event. This week he teamed up with the BigShow and...wait, you mean they pushed ALBERT instead of Matt? Oh good grief. I could spend multiple columns bitching about why Matt F'n Hardy isn't taking on Edge, but I won't beat a dead horse. I'm all for Albert coming up to the Smackdown fulltime roster, but not in this capacity. And A-Train? That's fine as a nickname, but don't toss away your previous name just yet. Edge wins via DQ somehow. As long as Albert doesn't go over cleanly, I'll be happy.

Batista vs. Kane.
Batista wins due to Flairiference. The next night on Raw, Flair offers Batista something he can't refuse.

Eddie vs. Benoit.
To steal a catchphrase, it doesn't matter who wins. I don't think this match will be off the charts, but it's something I've been waiting to see for a long time. I got all excited in spring of 2001 when Benoit, Eddy, Xpac and Jericho had their Fatal Fourway match for the IC belt. We got one Benoit vs. Eddy match on Raw before Benoit tagged with Jericho and got injured. Then Benoit returns and he, Eddy, and Flair were ready to kick Austin's ass. Then Austin bails. So Benoit and Eddie turn on Flair. Still good stuff. Then they jump to Smackdown and tag together. More good stuff. Benoit is made to team with Angle, while Eddie picks up Chavo and forms Los Rudos. Superduper good stuff. And it all leads up to this. Thank *god* Tazz and Cole will be calling this one, as JR. and Lawler would ruin it.

And that's about it. 8 matches, plus the Torrie/Dawn Marie nonsense. Lesbianism isn't gonna draw the casual fan back. Nope.

Pages: 1 2 Next