dunkndollaz
Banger
Back to Back Survivor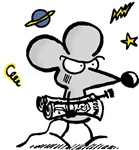 Since: 3.1.02
From: Northern NJ

Since last post: 27 days
Last activity: 18 hours

#1 Posted on
Food prices aren't coming down anytime soon. The weather is getting warmer. Green is in. Even the Obama's have dug up a patch in the South Lawn. Are you planting a vegetable garden this year too ? In the 40's they were called "victory gardens", for me it will be a victory if I can get habaneros bigger than golf balls again this year.

We are planting tomatoes (Grape, cherry, heirloom & beefsteak), sweet peppers (red, yellow, cubanelle, banana), cucumbers, lettuce, butternut & acorn squash and as many hot peppers as I can squeeze in. I might even toss pumpkin seeds into the sunny corner of the backyard and see how many I can get before the squirrels & deer begin to attack.


---

I am the Grand Poobah of the Benevolent Society of Angry Misanthropes
Promote this thread!
samoflange
Lap cheong



Since: 22.2.04
From: Cambridge, MA

Since last post: 1708 days
Last activity: 1700 days

#2 Posted on | Instant Rating: 6.32
We've got basil, oregano, parley, dill, cilantro, rosemary, and mint in pots out on the back porch. In the current apartment there's no backyard, so we can't grow any vegetables very well except for some things like radishes and I hate radishes. At the new place we just bought, there is potential to have raised bed gardens out back, but we wouldn't have time to get them going until it's too late. Next year.


---

Lloyd: When I met Mary, I got that old fashioned romantic feeling, where I'd do anything to bone her.
Harry: That's a special feeling.
DJ FrostyFreeze
Scrapple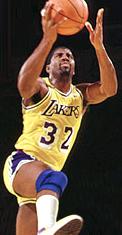 Since: 2.1.02
From: Hawthorne, CA

Since last post: 158 days
Last activity: 4 days

#3 Posted on | Instant Rating: 8.33

We dont have a real backyard. It's more like a big paved patio, but we do have flowerbeds. We have a small lemon tree already, and my wife's strawberry lemonade is THE BOOOOMB. I think we're doing a dwarf orange tree next. Prolly no veggies, though.

(edited by DJ FrostyFreeze on 24.4.09 1004)

---

Oliver
Scrapple




Since: 20.6.02

Since last post: 1207 days
Last activity: 1201 days

#4 Posted on | Instant Rating: 3.66
I wish I could. I am terrible at planting and growing things. I can cause silk plants to wilt and die.

I will give it a shot next year though.


---

Don't sing it, bring it!
Guru Zim
SQL Dejection
Administrator



Since: 9.12.01
From: Bay City, OR

Since last post: 14 days
Last activity: 6 days


ICQ:
#5 Posted on | Instant Rating: 8.50
We rented heavy machinery last year in order to dig some garden beds out of the field.

This year, the plan is raised beds.

Lise would have to updated you on what we have germinating /growing in the varioud greenhouse things in the porch.

My onions from last year are still there. They can't be any good now, can they?


---

Sign up for Folding@Home and join our team. PM me for details.

Ignorance is bliss for you, hell for me.
Corajudo
Frankfurter



Since: 7.11.02
From: Dallas, TX

Since last post: 1443 days
Last activity: 946 days

#6 Posted on | Instant Rating: 7.73
We did a bunch of landscaping this spring, and my wife requested some space for a garden. So, we planted green beans, squash, cucumbers, spinach and lettuce (all chosen by my daughter). Everything seems to have taken root and is growing well. I'm curious to see how it works out. But, we're doing it more on a whim and to have fresher vegetables rather than as any big money saving measure.
Lise
Mrs. Guru



Since: 11.12.01

Since last post: 983 days
Last activity: 756 days

#7 Posted on | Instant Rating: 8.64
Originally posted by Guru Zim

---

My onions from last year are still there. They can't be any good now, can they?

---


They are not. They need to be pulled up and put in the compost bin around the corner from them (along with the weeds). They are mushy. DO NOT PLANT ONIONS in that bed while I am gone... if you put onions in my tomato spot again... you're gonna get it. The onion starts outside the door need water though.

We have as starts:
Tomatoes (The absolutely most important home grown veggie)
Siletz *
Red Currant Tomato * (tiny pea sized tomatoes)
Early Girl Hybrid *
Oregon Spring *

Tomatillo (This will be a trial year to see if they'll grow) *

Early Jalapino * (I did get one good plant last year, but there was absolutely not even a hint of spice in the peppers, but last year was a really bad year for everything, so I'll give it one more before I never plant it again)

Cabbage Family (again these did rather poorly last year, but they didn't get transplanted at the right time, and didn't get properly hardened off)
Roodnerf Brussel Sprouts*
Derby Day Cabbage*
Packman Hybrid Broccoli *

Herbs
Sweet Basil * (always plant)
Thai Basil * (also always plant, I need to remember to start extra plants in another few weeks so I don't end up with a ton of basil, then no basil at the end of the season)
Dill * (This will be taking the place of the parsley, or maybe I'll put it out in the garden, haven't decided. It does get BIG)

Root Veggies (these will get planted when the ground warms up outside)
Golden Beet
Cherry Belle Radish
Watermelon Radish (it looks cool, it's like a backwards radish)
Mokum Carrot
Nelson Carrot

Eggplant
Fairy Tale * (this did poorly last year, but like I mentioned last year was horrible)
Millionaire (this supposedly did really well in the Territorial test gardens in central Oregon last year)


Cucumber
Green Slam
Rocky

Squash
Spaghetti Squash
Sugar Baby Watermelon
Howden Pumpkin

Lettuce
Buttercrunch
Tom Thumb
Pot and Patio Blend
Roquette Arugula

Green Globe Artichokes *

Mammoth Grey Stripe Sunflower * (just a couple)

Beans
Sweet Sansei Edamame
Black Pearl Edamame
Sayamusuame Edamame
(well, the slugs don't seem to eat edamame...they attacked my other beans pretty bad last year)

Peas
Sugar Lace
Dwarf Grey Sugar
Green Arrow Bush
Kei Posiskunk
Kolbasz



Since: 7.1.02
From: Central PA, USA

Since last post: 1165 days
Last activity: 283 days

#8 Posted on | Instant Rating: 3.81
Not really enough room for a full garden, but hoping to plant tomatoes and cucumbers (in limited quantities) as per usual.


---
Not a bad person if you get to know me.
supersalvadoran
Sujuk



Since: 10.1.08
From: westbury, new york

Since last post: 643 days
Last activity: 193 days

#9 Posted on | Instant Rating: 3.53
Technically, I don't plant and raise the garden, but I help my mom with it here and there. Mostly, I help get her started by digging up the soil and getting the sticks for the tomatoes to grow on in place. My mom grows a pretty good variety: we always have tomatoes and cucumbers each year and usually have basil, cilantro, eggplant, carrots, and maybe another item or two in there. Though, after looking at the list, she can't compare to Lise's green thumb. With that many items growing, you should have your own show at HGTV or something
---
Lise
Mrs. Guru



Since: 11.12.01

Since last post: 983 days
Last activity: 756 days

#10 Posted on | Instant Rating: 8.64
no no.. those are the seeds I started. Who knows what we'll actually get for mature plants. Last year we got... herbs, a couple handfuls of beans and I think 2 tomatoes that matured and the deer didn't eat.

Last year was a really bad year for growing anything except grass (cold, wet, and we got snow in April), so a little more hopeful this year.

We are hopefully reworking the beds so they are a little more raised, putting deer fencing in, and giving the tomatoes in the south facing beds with extra reflection behind them, and season starters around them.