ekedolphin
Scrapple



Since: 12.1.02
From: Indianapolis, IN; now residing in Suffolk, VA

Since last post: 11 days
Last activity: 1 day

#21 Posted on | Instant Rating: 5.01
19% evil. Mostly due to swearing and such.

9% tool. And that nine percent was probably because I watch ESPN a lot, and I think I'm clever because I am.


---
"If my answers frighten you, Vince, then perhaps you should cease asking scary questions."
--Jules Winnfield (Samuel L. Jackson), Pulp Fiction

Support your local indy fed. Mine is WCWO.
oldschoolhero
Knackwurst



Since: 2.1.02
From: nWo Country

Since last post: 3325 days
Last activity: 3259 days

#22 Posted on
Well, dang. My addiction to pronography but rejection of other vices means I'm only 21% evil.

Indeed.


---

Hey Yo.....................I'm DRUNK.
Zeruel
Thirty Millionth Hit
Moderator



Since: 2.1.02
From: The Silver Spring in the Land of Mary.

Since last post: 400 days
Last activity: 342 days

#23 Posted on | Instant Rating: 4.05
I am 69% evil.






I'm getting there. I haven't done all the damage I could do but I've done quite a bit. I'm just over the border into the Evil Zone.


Are you evil? find out at Hilowitz.com




I am 12% Tool.






Yes! I am a smart person! I have a right to laugh at those losers that try to make themselves look cool because I know better. They are all just insecure pricks anyway.



Are you a tool? find out at Hilowitz.com




(edited by rikidozan on 20.3.02 0055)
---
867-5309............
Addy
Bauerwurst



Since: 24.1.02
From: Melbourne, Aussie Land

Since last post: 5918 days
Last activity: 5915 days

#24 Posted on
24% evil
9% tool

man, that evil test didn't benefit me. I HAVE to be at least 60% evil.

and 9% tool for watching ESPN, laugh at losers and am clever? give me a break!



---

you looking at me?...
Bullitt
Shot in the dark



Since: 11.1.02
From: Houston

Since last post: 661 days
Last activity: 661 days

#25 Posted on
43% evil
9% tool

Kinda figured my tool quotient would be way higher...I moved into the apartment building I live in SOLELY because they get ESPN on satellite.

(edited by Bullitt on 20.3.02 0415)
---
Q: If you could have interviewed Marvin Gaye, where would you have proposed to meet and what would you have asked him? A: I would have met anywhere as long as it was before his father shot him. I would have asked him, "Hey, don't you think there's some chance that your father might shoot you? To death, I mean?" www.Gordie.ca
JayJayDean
Scrapple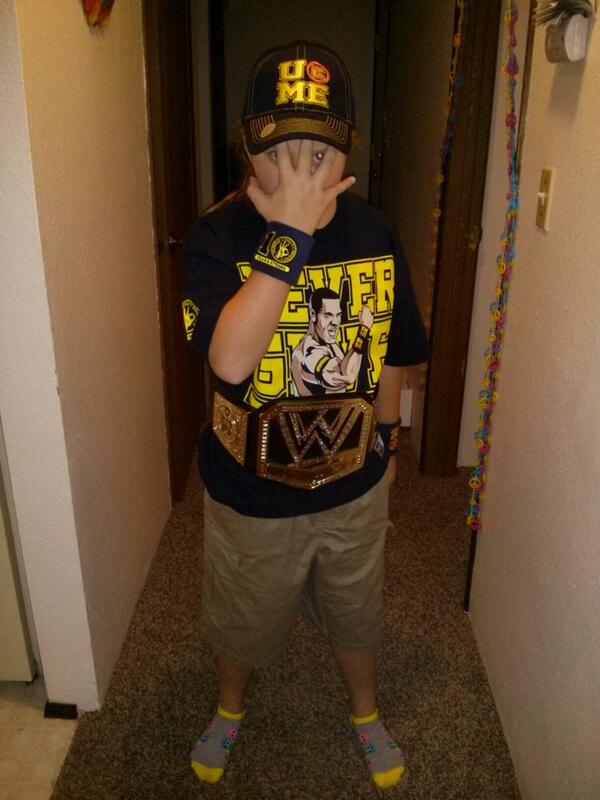 Since: 2.1.02
From: Seattle, WA

Since last post: 879 days
Last activity: 457 days

#26 Posted on
56% EVIL. 18% TOOL.

Of course, if the "tool" test had questions like "Do you write down statistics from your sports video games to be able to reference them at a later time?" I would've scored much higher, I'm sure.
spf
Scrapple



Since: 2.1.02
From: The Las Vegas of Canada

Since last post: 964 days
Last activity: 384 days

#27 Posted on
I'm very disappointed that my love of drinking over illegal drugs kept me at a low 39% Evil level. Though I am happy with the 9% tool, since I hate people who love their cars too much.


---

"You used it to shove your miserable daughter down our throats week in and week out...not anymore!" - Ric Flair gives me hope, Raw 3/18/02

twoelitistsnobs, filling all your bitter pop culture reviewing needs
Divakind
Mettwurst



Since: 19.2.02
From: Charleston, WV

Since last post: 3833 days
Last activity: 3772 days

#28 Posted on
32 percent evil, 21 percent tool

Who makes up these things anyway?


---

"I'm overflowing with the juices of life!"

--Evan Dorkin/Welcome to Eltingville
Slestak
Salami



Since: 2.1.02
From: Oklahoma City

Since last post: 5768 days
Last activity: 5702 days

#29 Posted on
45% evil, 8% tool.

I'm going to have to become a nastier person.


---
Eatin' fruit and bein' cool
MoeGates
Boudin blanc



Since: 6.1.02
From: Brooklyn, NY

Since last post: 9 days
Last activity: 8 days

#30 Posted on
39% evil and 8% tool.

79% Evil tarnish? You've sold drugs to kids, haven't you? Or at least had sex for money.

Moe


---

Expressing myself EVERY day!
NRancid
Loukanika



Since: 21.3.02
From: Staten Island, New York, USA

Since last post: 5933 days
Last activity: 5919 days

#31 Posted on
62% EVIL!
19% TOOL!
Busyman14
Cotechino



Since: 24.2.02
From: Weston, Florida

Since last post: 5761 days
Last activity: 5745 days

#32 Posted on
40% evil (dunno, I thought that would be higher, I better start doing drugs)
8% tool (for mocking people, being clever and watching ESPN)

-Alex
tarnish
Landjager



Since: 13.2.02
From: Back in the Heart of Hali

Since last post: 186 days
Last activity: 1 day

#33 Posted on

MoeGates: you make those things sound so...well, evil.

Did you actually spend time figuring out that those are the two `big ones' in the test (i.e. the ones that get you the most evil points) or are those just the two that jumped out at you? ;)


---

/tarnish...
he's not Craven Moorehead anymore.
bubblesthechimp
Boudin rouge



Since: 22.3.02
From: Weymouth, Ma

Since last post: 1073 days
Last activity: 947 days

#34 Posted on
46% Evil 23% tool
And i dont even own a car!

(edited by bubblesthechimp on 11.4.02 2224)
---
HUH?
Mike Phat
Chaurice



Since: 2.1.02
From: Harrisburg, PA

Since last post: 5921 days
Last activity: 5233 days

#35 Posted on
I am 37% evil, 34% tool.


PinkSkunk
Blutwurst



Since: 2.1.02
From: Edison, New Jersey, America

Since last post: 5789 days
Last activity: 5789 days

#36 Posted on
I must have missed something on the EVIL test because I didn't get a score. But thankfully I am only 13% Tool.


---

...Some fear the Pink...
...But many fear....THE MOUNTIE!
(He's handsome, he's brave, and he's strong, you know)
Morningkill
Longanisa



Since: 2.1.02
From: Long Island, NY

Since last post: 5214 days
Last activity: 4322 days

#37 Posted on
80% Evil.
9% Tool.

Sounds about right. I used to be a vicious prick.


---

What's that blue thing doing here?
Aldo D 2112
Goetta




Since: 21.4.02
From: West Palm Beach, FL

Since last post: 3905 days
Last activity: 3734 days

#38 Posted on
34% evil
15% tool

Maybe I should buy an X-Terra, give it Altezza lights and stick a coffee can exhaust in there to raise that latter number.

Nahh.. the money is better served buying "Best of Scott Putski" tapes. =)


---

--
Aldo
HomerJFong
Ten Millionth Hit



Since: 19.3.02
From: Ontario, Canada

Since last post: 4013 days
Last activity: 2839 days

#39 Posted on
47% evil. Probably low because they really didn't get into my fascination with a good old-fashioned killing spree.

6% tool. And I work for a bank. Something is wrong with this test.


---

Do not taunt Happy Fun Ball.
evilwaldo
Lap cheong



Since: 7.2.02
From: New York, NY

Since last post: 4746 days
Last activity: 4526 days

#40 Posted on | Instant Rating: 0.00
46% evil

16% tool




---

This entire thing we're involved with called the world is an opportunity to exhibit how exciting alienation can be. Life is a matter of a miracle that is collected over time by moments flabbergasted to be in each others' presence. The world is an exam, to see if we can rise into the direct experiences. Our eyesight is here as a test, to see if we can see beyond it. Matter is here as a test for our curiosity. Doubt is here as an exam for our vitality.
Pages: Prev 1 2