MarchOfThePigs
Salami



Since: 10.2.02
From: Sudbury, Ontario

Since last post: 5782 days
Last activity: 5713 days


ICQ:
#1 Posted on
that the nWo is gonna bust the fuck out of Vince on the RAW after No Way Out... he got them in, but what do they need him for? The ultimate irony...


---

"How does it feel? Suck. Suck. Suck. SUCK!!"

Promote this thread!
albert44
Italian



Since: 12.2.02
From: houston , TX

Since last post: 4703 days
Last activity: 4435 days

#2 Posted on
If vince wants this to succeed, they'd better. But I'd bet he'd wait a week before having the Nwo turn on him. I just pray to the wrestling gods to not have Steph join the nwo.


---

albert
whatever
Bierwurst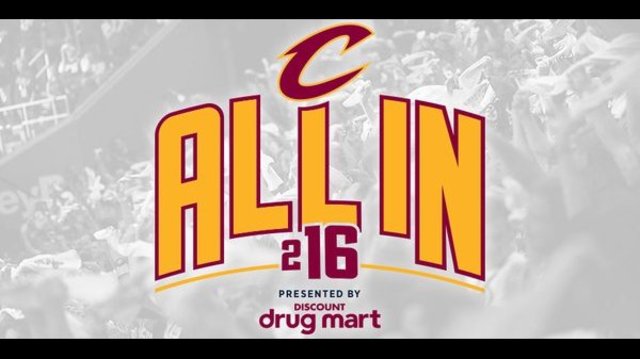 Since: 12.2.02
From: Cleveland, Ohio

Since last post: 41 days
Last activity: 3 hours

#3 Posted on
If the rumors of the upcoming split are true, it would make sense that Flair and Vince will continue to feud until WM18. To do so, the nWo would have to remain Vince's cronies up to that point - heel Vince & his forces vs. face Flair & his troops culminating in the big blowoff event of the year. Then after WM, they split the shows and have the nWo turn on Vince.

Eh, we'll see...
Texas Kelly
Lap cheong



Since: 3.1.02
From: FOREST HILLS CONTROLS THE UNIVERSE

Since last post: 230 days
Last activity: 48 days


ICQ:
#4 Posted on
My one problem with the split has always been that there has to be something, one unifying factor, to draw viewers to both shows. Yes, I agree that the NWO must eventually dump Vince and go it alone (it simply would be a natural progression that fits their image), but in the meantime, I'd like to see Ric Flair reform the Four Horsemen strictly to feud with the NWO across both shows. There would then be that one unifying thing to tune into for both shows and make both shows "must-see". Otherwise, I think one of the two (most likely Smackdown!) is going to start to suffer horribly in the ratings, because most of the things they do on it the viewership won't care about.

I'm not much of an advocate of drawing the titles into this angle, but I think it's almost necessary if you were to do this.

New World Order
Vince
Jericho
Hogan
Hall & Nash

Four Horsemen
Flair
HHH
Benoit (when he comes back)
Edge & Christian (WM reunion)

Who wouldn't want to see this?


---
"Oh - oh! Well well well well! It's twenty-four hours after the Royal Rumble and GUESS who is still the Undisputed Champion of the World - ME! Yeah, and I tried to warn all of you - I tried to tell you I was not a joke. I tried to tell you to take me seriously, but what did you do, huh? What did you do? On Sunday, you invited all your little friends over to watch the Royal Rumble, you called up Frank and said, 'hey Frank, you wanna come watch the Rock kick Chris Jericho's ass?' And Frank said, Frank said 'oh sure, I wanna see the Rock win the Undisputed Championship and go all the way to WrestleMania.' I mean, it's a foregone conclusion, right? The Rock is gonna win! The Rock is gonna win! The Rock is going to win, EVERY SINGLE ONE OF YOU believed in your hearts that the Rock was going to win but GUESS WHAT HAPPENED. The Rock - The Rock - The Rock...LOST. CHRIS JERICHO - WON. And even if you don't like it, you have to appreciate and acknowledge all that I've accomplished, because everything that I've done is far too gigantic to be ignored!"
The Masked Hungarian
Pickled pork



Since: 23.1.02
From: Staten Island NY USA

Since last post: 4696 days
Last activity: 4695 days

#5 Posted on
I do not want Jericho in the nwo. Immediately he'll revert back to WCW Jericho, buried underneath everyone. I do want Stephanie with him, that will keep him afloat after WM.

Plus I don't think its a good idea to reunite Edge and Christian. Edge is slowly getting accepted as IC level talent, why backtrack him? Christian/Storm would make a great tag team, with Christian for the first time being the lead dog.

When Benoit comes back, it should be him lobbying Flair to reform the Horsemen to combat the nwo. Benoit was starting to become an accepted part of the main event before his injury. Putting him in charge of the Horsemen would reestablish that image.

I think Raw/Smackdown will be fine as long as Austin/Rock/HHH/Taker/Angle/Jericho are equally divided. Mix in the nwo and the new talent coming up and people will watch. Remember, it doesn't matter how good the talent is if the writers don't produce compelling storylines. In 1998 the WWF only had Austin/Undertaker/Kane as main event level talent and it worked for a year because Russo and co. made tv interesting and built up new guys. Same thing has to be done now.
Rudy
Polska kielbasa



Since: 3.1.02

Since last post: 5688 days
Last activity: 5677 days

#6 Posted on
<< Who wouldn't want to see this? >>

Me!

I don't want to see a new Four Horsemen. The only silver lining I can see in the NWO is that, after the split, they'll only be on one show. I don't want to see Jericho with Stephanie, because it breaks the logic for me, instead of merely bending it.

What I'm hoping is that all the people I really like wind up on one show, and the folks that I don't care about end up on the other. The only problem is that I'd sort of like to see both Vince and Flair go away for awhile. I'm not a Flair fan--he reminds me of everything I didn't like about WCW--and Vince is better in short bursts.

I want to see good wrestling with really bizarro storylines that have some semblence of internal logic, and less people that I don't like on TV.

Is that too much to ask? :-)

Oh, and I want to see the handbaby get a shot at the cruiserweight title.

Later, Rudy


Notorious F.A.B.
Pepperoni



Since: 4.2.02
From: Dudleyville's Gay Ghetto

Since last post: 5332 days
Last activity: 5318 days

#7 Posted on
i'm betting a WM split between the vince and the nwo.

i'd like to see vince fight the nwo on raw and have flair and the horsemen on smackdown. you'd have the two stables seperate until summerslam.

(edited by Notorious F.A.B. on 13.2.02 1351)
---
It's just you against the group mind. I like weiners.
Eradicator
Kolbasz



Since: 4.1.02
From: Chicago

Since last post: 1148 days
Last activity: 399 days

#8 Posted on
The handbaby get a cruiserweight title shot? Are you serious? Have you seen that thing sitting on top of the Smackckdown set lately? It's HUGE.


On the other hand, I wouldn't mind a Big Show/Handbaby match. I always kinda had a thing for big man, er big hand, matches.
Notorious F.A.B.
Pepperoni



Since: 4.2.02
From: Dudleyville's Gay Ghetto

Since last post: 5332 days
Last activity: 5318 days

#9 Posted on
fantasy booking:

big show's pyro goes off. show stands at the top of the ramp, makes the aaaaAAAAH! the choke slam hand sign. giant smackdown hand falls down and crushes him. one, two, three!


---

It's just you against the group mind.
I like weiners.
SirBubNorm
Salami



Since: 2.1.02
From: Under the table

Since last post: 4899 days
Last activity: 4848 days

#10 Posted on
Actually the thing that's bugged me the most about the NWO is the fact that they are coming in as Vince's boys. Maybe at some point it would have made sense for them to have Vince join them, but right off the bat? From the way they've played it on TV, they seem fairly content to point out that Vince has them under contract, which would mean Vince should be able to control them with threat of termination or some such thing. That's a lot different then the way they were played out in WCW.

While I think they need a Bischoff type of figure, Vince just doesn't cut it for me. Given his past history with Vince, I think Heyman would be more appropriate (and if you can keep the kids away). Give us someone who we can believe actually wouldn't mind putting Vince out of business.