Kawshen
Liverwurst



Since: 2.1.02
From: Bronx, NY

Since last post: 3294 days
Last activity: 1554 days

#1 Posted on | Instant Rating: 6.40
http://sports.espn.go.com/ nba/news/story?id=1731658

The Philadelphia 76ers, who have lost eight of their last 10 en route to a 21-31 first-half record, fired coach Randy Ayers on Tuesday, ESPN's Stephen A. Smith reports.

Assistant coach Chris Ford will take over as 76ers coach, Smith has learned. Ford has previously been head coach of the Celtics, Bucks and Clippers.

The Sixers have called a news conference for 12:30 p.m. ET, but they did not say why.

Philadelphia is 1½ games behind the Celtics for the final playoff berth in the Eastern Conference.

Ayers was promoted from assistant in June to replace Larry Brown, who left the team after six seasons to become coach of the Detroit Pistons.

The former head coach at Ohio State, Ayers spent six seasons as Brown's assistant.

Ayers had not been the Sixers first choice as successor to Brown, who led the Sixers to the NBA Finals two season ago. Team president Billy King initially tried to get permission to speak to Portland coach Maurice Cheeks, a former 76ers' star.

Also, former Knicks coach Jeff Van Gundy and Kentucky coach Tubby Smith said they weren't interested in the job after speaking to King. Van Gundy took over in Houston, replacing Rudy Tomjanovich.

King also interviewed former New Jersey Nets assistant Eddie Jordan, former Atlanta coach Mike Fratello, Hawks interim coach Terry Stotts, 76ers assistant Mike Woodson and Miami Heat assistant Bob McAdoo.

After the Sixers suffered an embarrassing 110-80 loss at home against the Boston Celtics on Feb. 7, Ayers said he would consider changing the lineup.

But the following night, against the New Jersey Nets, the starting five remained the same: Allen Iverson and Eric Snow at guard, Glenn Robinson and Kenny Thomas at forward, and Samuel Dalembert at center. The Sixers lost 99-87.

Iverson, who leads the league in points and steals per game, lashed out at the team for a lack of heart following the team's 93-80 loss to the Raptors on Feb. 4.

"We're not playing with no heart. We're not playing with no pride. Nobody out there is taking a challenge like they should, and it's sad," Iverson told the Philadelphia Inquirer after the loss. "We've been a good team for six years. Then this year, we don't have a sense of urgency. We see that we're down in the standings, not in the playoffs right now, trying to fight uphill, and we're not taking the challenge."

However, the All-Star guard refused to place blame on Ayers.

"We have a lot of trust in Randy's ability," he told the paper. "We believe he can get it done. I believe in him. I know he can coach. But I mean, you can't put that on a coach. He doesn't go out there and play, not one minute of the game. He can only do so much."

All but one of the 15 Eastern Conference teams have changed coaches since the end of last season -- and now the 76ers have done it twice in that span.

Ford joined the Sixers' coaching staff last summer after two seasons as the head coach at Brandeis University. He led the Boston Celtics to consecutive Atlantic Division titles in 1991 and 1992, and he also coached the Bucks and Clippers.

He compiled a record of 311-358 in nine seasons as head coach with Boston (1990-95), Milwaukee (1996-98) and the Clippers (1998-2000). His best season was his first, when the Celtics went 56-26 and reached the second round of the playoffs.

Ford won NBA championships with the Celtics as a player (1981) and an assistant coach (1984, 1986).

He has strong ties to the Philadelphia area. A native of Atlantic City, N.J., Ford attended Holy Spirit High School in Absecon, N.J., and went on to play at Villanova University from 1968-72, where he helped the Wildcats reach the 1971 NCAA championship game against UCLA.

Ayers went 124-108 as coach of the Buckeyes for eight years. He led Ohio State to four postseason appearances and was the AP Coach of the Year in 1991 after the Buckeyes went 27-4 and won the first of consecutive Big Ten championships.

His stay at Ohio State ended with four consecutive losing seasons and off-court troubles. As a result of 17 rules violations, the Buckeyes were put on probation by the NCAA.

Only15 of the 33 players Ayers brought into the basketball program exhausted their eligibility. And many got into trouble with the law.

After Ayers was fired by the Buckeyes, five of his recruits were dismissed or left the program with the approval of his successor, Jim O'Brien.


---
Promote this thread!
chuckc14
Summer sausage




Since: 2.1.02
From: Nashville

Since last post: 4515 days
Last activity: 2903 days

#2 Posted on | Instant Rating: 7.23
Chris Ford?? A 76er?? What's this world coming too...


---

14-5 (3-5) - MISS A FREE THROW CURLY!!
Next: Wed. vs. UGA
Grimis
Scrapple



Since: 11.7.02
From: MD

Since last post: 2604 days
Last activity: 1059 days

#3 Posted on | Instant Rating: 7.29
I didn't know we were playing last comic standing...


---
---

Honesty in media.....


drjayphd
Scrapple
Moderator



Since: 22.4.02
From: Outside of Boston

Since last post: 65 days
Last activity: 15 days


ICQ:
#4 Posted on | Instant Rating: 6.62
You wanted the best, you got... Out of Context Quote of the Week. "...I probably would've told the manager to stick his tongue in my starfish." (vsp)
---
More like "I didn't know we were playing hockey", Grimis.


---

DEAN's Nuggets of Wisdom:

"A-Train could wear a Vampirella outfit and I would toast a load to it."
chuckc14
Summer sausage




Since: 2.1.02
From: Nashville

Since last post: 4515 days
Last activity: 2903 days

#5 Posted on | Instant Rating: 7.23
I guess he does have some Philadelphia ties after all...Its just that when outsiders (like me) think of Chris Ford, I'm sure we all just remember him waving the towel for the Celtics on the bench back in the 81 conf. finals...It just seems weird that he's coaching for the Celtics biggest rival of the early 80's.

(edited by chuckc14 on 10.2.04 1416)

---

14-5 (3-5) - MISS A FREE THROW CURLY!!
Next: Wed. vs. UGA
whatever
Bierwurst



Since: 12.2.02
From: Cleveland, Ohio

Since last post: 70 days
Last activity: 1 hour

#6 Posted on | Instant Rating: 5.66
This is unbelievable. How long until I get a shot at coaching in the NBA? At this rate, they're going to run out of candidates any day now.

I wonder if the carousel is going to keep spinning as it is in the East until the natural shift in talent swings back to the East once again. I mean wow, a coach can make a difference (see Wilkins, Lenny) but gee whiz, they can only do so much with the talent they're given.

(edit: Blanket - Paul Silas was at least hired by the Cavs *before* the season started. Amazingly, Terry Stotts of Atlanta has the longest tenure in the East.)


(edited by whatever on 10.2.04 1640)
---

The last WOTD of 2003! FINALLY!
JoshMann
Andouille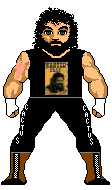 Since: 17.11.03
From: Tallahassee, FL

Since last post: 3627 days
Last activity: 3625 days

#7 Posted on | Instant Rating: 4.01
It's beyond even that...right now, the coach with the longest tenure with his team as a head coach in the Atlantic Division is Eddie Jordan, just edging out Stan Van Gundy by virtue of being hired as head coach in July 2003 as opposed to October 2003 when Van Gundy took the reigns.

That might even be the longest current tenure in terms of days on the job for the entire eastern conference, but I'm not positive on that and I'm not in a position to look that info up this second.


---
Welcome To The Bryant Street Theater...have a Fruit Roll-Up
evilwaldo
Lap cheong



Since: 7.2.02
From: New York, NY

Since last post: 4743 days
Last activity: 4523 days

#8 Posted on | Instant Rating: 0.00
Anyone want to bet that the Sixers heard a rumor that Mo Cheeks would be fired before the end of the year and decided to get a headstart?


---

mmmmmm, Breakfast (x-entertainment.com)
ekedolphin
Scrapple



Since: 12.1.02
From: Indianapolis, IN; now residing in Suffolk, VA

Since last post: 8 days
Last activity: 18 hours

#9 Posted on | Instant Rating: 4.52
Hey, didn't you used to be an Eastern Conference coach?
Took a little page out of The Fly's book there. But seriously folks... what's up with the Eastern Conference changing coaches like most people change underwear nowadays? OK, so the Eastern Conference has lost the last five consecutive NBA Finals series. But what the hell's going on, firing a coach who didn't even get a full year with his team?
If this kinda thing keeps up, I wouldn't be surprised to see many deposed coaches showing up in the college ranks before long. There's somewhat less pressure in college basketball, knowing the administration's gonna be behind you unless you
really
screw up. I'm not saying coaching in college basketball is easier, but do you know how many freakin' college teams there are just in Division 1-A? I'm sure one of those teams would love to have a guy like Randy Ayers or Byron Scott.
On the flip side of that, I bet'cha that several of the top college coaches are looking at the NBA coaching avalanche (heck, it's
larger
than a carousel at this point) and saying, "Hmm. Why should I try and make a living in the NBA, at the rate they're firing coaches? Why should I leave a great campus with great kids, with fans who think I'm God, to take a job that I might very well be fired from in less than a year?"
---
"You wanna mock people, or you wanna let me talk to Toby?"
"I wanna mock people."
--Leo McGarry and Josh Lyman, The West Wing
Two-Time, Two-Time Randomly Selected Wiener of the Day, 5/27/02 and 7/3/02
Certified RFMC Member-- Ask To See My Credentials!