Grimis
Scrapple



Since: 11.7.02
From: MD

Since last post: 2577 days
Last activity: 1032 days

#1 Posted on | Instant Rating: 7.29
Tough call. The Giants have to win this year, because they aren't getting any older. Yet, the Angels may have to win this year too since there could be an ownership changes and we all know what that can do to a ballclub.

Potential for a great series though; I say Angels in six.
Promote this thread!
Torchslasher
Knackwurst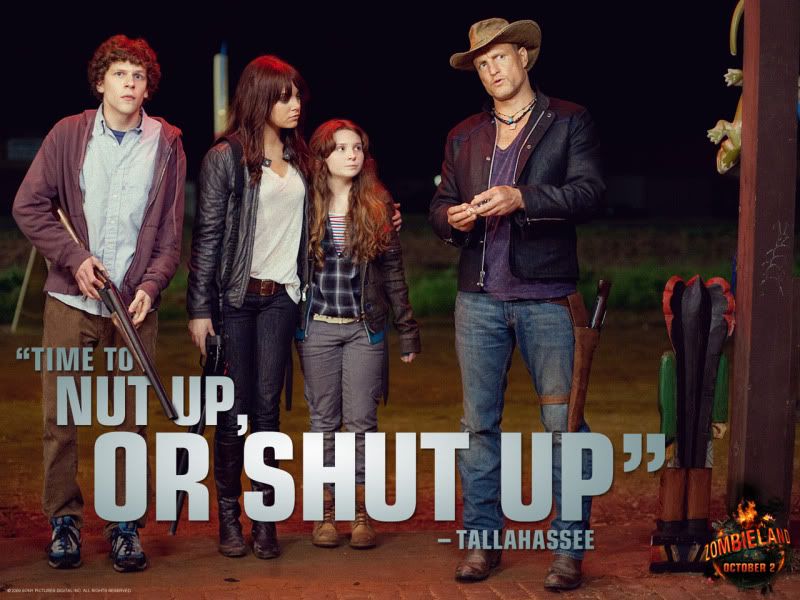 Since: 17.1.02
From: New F'n Jersey

Since last post: 72 days
Last activity: 72 days

#2 Posted on | Instant Rating: 6.44
Of course I be biased as an Angels fan, but I was praying for this matchup. I love that the Wild Card teams are the ones in the World Series. You have to feel for Fox though, as they will get huge ratings in California, but not much elsewhere. St. Louis will be too pissed to watch it. Same for New York. Then again, who can resist watching the "BATTLE OF THE THUNDERSTICKS!!!"

I'll take the Angels in 5.


---

"Oh would you stop being all stealthy and just get in the truck"- Tom Servo
Feely
Merguez



Since: 6.10.02
From: Long Island, NY

Since last post: 1565 days
Last activity: 1 day

#3 Posted on
Giants in 7. I have nothing to base this on.


---

-Feely
pieman
As young as
he feels



Since: 11.12.01
From: China, Maine

Since last post: 12 days
Last activity: 4 hours


ICQ:
#4 Posted on | Instant Rating: 8.21
Originally posted by Grimis

---

The Giants have to win this year, because they aren't getting any older.

---


That's either really deep or not what you meant to type.

By definition, isn't everybody getting older every second of every day?


---

He's Rolie Polie Olie - and in his world of curves and curls, he's the swellest kid around.
DMC
Liverwurst



Since: 8.1.02
From: Modesto, CA

Since last post: 4783 days
Last activity: 4778 days

#5 Posted on
The thing I like about this match-up as a Giants fan is that there will likely be many Giants fans down there in Anaheim cheering for the Giants, so it may sound like Giant-Dodger games in LA where it almost sounds like the crowd is cheering for the Giants. Should be a hella fun series to watch.

I'll take Giants in 6.

DMC


---

"No thanks...last time I smoked that stuff they found me on top of the Sears Tower trying to build a nest." -Robin Williams, Club Paradise
Jaguar
Knackwurst



Since: 23.1.02
From: In a Blue State finally

Since last post: 475 days
Last activity: 278 days

#6 Posted on
Twins in Six.

-Jag

Ahhhhh, shit. :(

(edited by Jaguar on 15.10.02 1839)

---
With poison running through your veins, and death marching solemnly towards you, heroic acts become more of a necessity as you see your time dwindling.

Vanquishing your enemies, making amends to those you have wronged, and leaving words of love and kindness for those around you become second nature as your own mortality looms

However, true strength lies not in these last desperate acts, but in the actions of one who has to get out of bed the next day and face the consequences of doing that which you believe is right.
Gugs
Bierwurst



Since: 9.7.02
From: Sleep (That's where I'm a viking)

Since last post: 1826 days
Last activity: 954 days

#7 Posted on
Angels haven't lost at home all postseason, first games in Anaheim. Angels have dropped first game in each series and then swept. When trends collide! God, now I have to go into bitter Red Sox fan mode...Version 3. ::invents new Matt Hardy-esque pose:: Go American League! Go American League!

Angels in 6.


---

Benoit & Angle vs. Eddie & Chavo. There is no way in hell that this could possibly suck.
GOD BLESS SMACKDOWN!
The Goon
Banger
Moderator



Since: 2.1.02
From: Calgary, Alberta, Canada

Since last post: 198 days
Last activity: 171 days

#8 Posted on
I predict Angels in 6, and another interruption via earthquake, as in 1989.

Seriously, I think it's great that it's a California series, and a wild-card series.
Brian P. Dermody
Liverwurst
Moderator



Since: 20.9.02
From: New York, NY

Since last post: 2245 days
Last activity: 1668 days

#9 Posted on
Angels in 5. Bonds gets one night to shine and the scrappy band of misfits blows him out of the water after that. You gotta love a team that has your kid brother's annoying friend on it. Or am I the only one who sees that in Eckstein?


---
Modern Humorist
ekedolphin
Scrapple



Since: 12.1.02
From: Indianapolis, IN; now residing in Suffolk, VA

Since last post: 2 days
Last activity: 9 min.

#10 Posted on | Instant Rating: 4.52
I hope the Angels win, very decisively.
One, they've never been here before, so I'd love to see them win a World Championship.
Two, they've been so bad for so long.
Three, Barry Bonds is a jerk.
---
"I've been waiting long for one of us to say,
'Save the darkness, and let it never fade away.'"
--a-ha, "The Living Daylights", theme from The Living Daylights
Two-Time, Two-Time Randomly Selected Weiner of the Day, 5/27/02 and 7/3/02
doclogan
Longanisa



Since: 12.10.02

Since last post: 913 days
Last activity: 868 days

#11 Posted on
Giants in 6. Using WWE booking standards, the ex-Angel J.
T. Snow is the series MVP........
albert44
Italian



Since: 12.2.02
From: houston , TX

Since last post: 4705 days
Last activity: 4437 days

#12 Posted on
angeles in seis.


---

albert44

El Duderino
Pinkelwurst



Since: 15.10.02
From: Looo-vuhl

Since last post: 5661 days
Last activity: 5649 days

#13 Posted on
Yeah, Angels in 6:




---

not into the whole brevity thing, man
evilwaldo
Lap cheong



Since: 7.2.02
From: New York, NY

Since last post: 4716 days
Last activity: 4496 days

#14 Posted on | Instant Rating: 0.00
Angels in 6. I have no idea why.

Over/Under on the number of stupid things that Selig will do during and 48 hours after the series: 2


---

These commercials are superfine because they pay for the production costs of putting CHRIS MOTHERFUCKING BENOIT on my GODDAMN TV SCREEN! I will GO GREYHOUND! I am thinking OUTSIDE THE BUN! – Dean Rasmussen 8/1/2002 Smackdown Workrate Report
Guru Zim
SQL Dejection
Administrator



Since: 9.12.01
From: Bay City, OR

Since last post: 14 days
Last activity: 2 hours


ICQ:
#15 Posted on
Giants in 4.


---

I am not your mother.

It's False
Scrapple



Since: 20.6.02
From: I am the Tag Team Champions!

Since last post: 63 days
Last activity: 1 day

#16 Posted on
Add me into the "Angels in 6" club. I was at the ALCS clincher last Sunday and I have NEVER seen a baseball crowd like that EVER in Southern California and that includes the year the Padres made it to the big dance. Angels have far too much momentum to be stopped now and I don't even think the mighty power of Barry can contain them.

I'm personally salivating over the inevitable matchup between Big Barry and our resident phenom, Francisco Rodriguez.


---

"See Nash, you can wear any Halloween costume you want to, but you know and I know that you're only half the man that I am - and I have half the brain that you do."

Ah, I miss Sid. So much endless material.
mskj
Summer sausage



Since: 10.1.02
From: Tennessee

Since last post: 2276 days
Last activity: 2035 days

#17 Posted on
I also say Giants in four.

Bonds gets less than ten offical at bats.


---

Forget Rock. Maurice Clarett is my hero.
BobHollySTILLRules
Bockwurst



Since: 3.1.02
From: C-Bus, Ohio

Since last post: 5692 days
Last activity: 5692 days

#18 Posted on | Instant Rating: 0.00
Halos in 7.

And am I the only one that hates the damn rally monkey? I mean, I like the Angels, I'm rooting for them, but that damn monkey sucks. However, that kid dressed up as the monkey was pretty funny, even if his dad made him do it and scarred him for life. I laughed.


---

Columbus Blue Jackets: Ignite The Night (yeah, the motto sucks, but the team might not!)
Blue Jackets Ticket: $17
Blue Jackets Hat: $19
Blue Jackets Program: $2
Seeing Rick Nash score his first NHL goal in his first NHL game: priceless.
Ways to run those damn MasterCard commercials into the ground: endless.
Mild Mannered Madman
Toulouse



Since: 1.3.02
From: Westminster, CA

Since last post: 1778 days
Last activity: 1495 days

#19 Posted on
Giants in 6.

Barry Bonds may be an asshole, but Michael Eisner's a bigger one.



---
Listen to Filler Bunny...
jfkfc
Liverwurst



Since: 9.2.02

Since last post: 751 days
Last activity: 560 days

#20 Posted on | Instant Rating: 3.87
Angels/Giants? How did this happen? You mean that baseball season didn't actually end with the Yankees losing and MLB kept playing games? WTF? Why?


---

"You know Monsoon, I am impressed, and I don't impress easy"
-Jesse "The Body" Ventura

"Bob Ryder sucks" - Me.
Pages: 1 2 3 Next