SchippeWreck
Banger



Since: 26.3.03
From: Glendale, CA

Since last post: 334 days
Last activity: 20 days

#1 Posted on | Instant Rating: 8.79
What a weird, almost off-putting night. I don't think I liked anybody all that much. The judges pissed me off at times, too.

Breaking it down:

Jasmine Murray ("Love Song") - Low notes were bad, then it just got forgettable.

Matt Giraud ("Viva La Vida") - This really disappointed me. I was digging Matt until last night. VLV is so new, I think it's just weird to hear anyone else do it. If we wanted to do new Coldplay, "Lost" or "Violet Hill" would have been better choices.

Jeanine Vailes ("This Love") - Good lord do I hate this song. I think we know now why we never really saw her before last night. Not awful, just there. The leg talk (Yes, they are nice.) got annoying after a while.

Nick Mitchell ("And I'm Telling You", Vote Begging version) - Man, I wish he had nailed the notes perfectly, because this was so insanely entertaining that I NEED him to continue. That said, I think he's done. Loved the Doogie shoutout, though.

Allison Iraheta ("Alone") - Arguably the best performance of the night, but I am so over this song.

Kris Allen ("Man in the Mirror") - Bland as bland can be.

Megan Joy Corkrey ("Put Your Records On") - I was kinda digging this, even though the beginning was stronger than the end. The weird marionette dancing was...interesting.

Matt Breitzke ("If You Could Only See") - He sang a song I hate very well, but he has zero stage presence. I think he might get a wildcard slot.

Jesse Langseth ("Bette Davis Eyes") - This had potential, but it was too low-key. I had a hard time hearing her at times. Stage presence was good, though.

Kai Kalama ("What's Become of the Brokenhearted") - Dull. Next.

Mishavonna Henson ("Drops of Jupiter") - Yet another song I despise, but while she was singing it, I was digging the hell out of it. Then, the judges shit all over it. I was confused, to say the least.

Adam Lambert ("Satisfaction") - Oh, Adam. Sure, it was performed well. But to me, everything he does sounds like popular music reworked for a modern Broadway musical. That's going to happen when musicals are your bread and butter for over a decade. I kind of agree with Simon: Parts were awful, parts were brilliant. (I think awful dominated, though.)

Who goes through? Who knows? Adam and Allison seem like locks. Who gets third is anybody's guess. I think Nick, both Matts, Megan, and Mishavonna all have a good chance of being third. I'll say...Megan.


---

"It's magic! We don't need to explain it!"
Promote this thread!
jfkfc
Liverwurst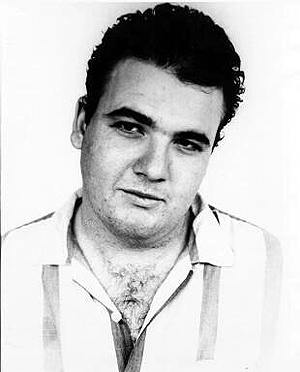 Since: 9.2.02

Since last post: 720 days
Last activity: 529 days

#2 Posted on | Instant Rating: 6.82
It was disappointing to me seeing Kris Allen go in over Megan Corkrey or even Nick Mitchell (who is entertaining, at the least), just the same as last week, when Michael Sarver went over Anoop Desai. Megan seemed more enjoyable than Adam Lambert, IMO.

I agree with your comment about the judges ( Paula bitching about a 4th judge (nypost.com) and Kara was sad (accesshollywood.com)). Simon seemed more pissy than usual.

For the wildcard format, Simon was quoted as saying (accesshollywood.com) that the wildcards won't have to be part of the Top 36. It doesn't make sense to me, since the judges were the ones that voted anyone not in the Top 36 out to begin with. As long as Anoop is in the Top 12 somehow, the world is stable.

My call for next week - Lil Rounds, Jorge Nunez, and either Scott McIntyre or Ju'Not Joyner....although I wouldn't mind looking at Kendall Beard for another month or three.
pieman
As young as
he feels



Since: 11.12.01
From: China, Maine

Since last post: 4 hours
Last activity: 4 hours


ICQ:
#3 Posted on | Instant Rating: 7.30


Don't be disrespecting my man Von Smith. He's a gonna be a finalist, I tells ya.


---


The Eliminated Ex-World Champion New York Football Giants
SchippeWreck
Banger



Since: 26.3.03
From: Glendale, CA

Since last post: 334 days
Last activity: 20 days

#4 Posted on | Instant Rating: 8.79
I knew when Kris and Megan were up there that Kris got in. If it were Megan, then the final slot had to be a guy and there would be no tension in the remaining reveal.

The funniest moment for me was Kris horribly botching the opening notes of his encore song. Way to go, America.

I'm still left wondering what happens with the wild card if next week's third placer is another guy. I don't think they thought this format through very well.

I think Ariana Afsar sneaks into the Top 12 next week. The show needs at least some Filipino blood.


---

"It's magic! We don't need to explain it!"
Quezzy
Scrapple



Since: 6.1.02
From: Pittsburgh, PA

Since last post: 5 days
Last activity: 16 hours

#5 Posted on | Instant Rating: 3.54
I've been very underwhelmed so far this season. I thought the only two that were any good this week were Allison and Megan and I liked Megan better than Allison. Kris was okay, but I don't see where the Adam love comes from at all. If Megan doesn't get in as a wild card I don't think I'm watching this season.


---

Lance's Response:

THAT IS AWESOME!
spf
Scrapple



Since: 2.1.02
From: The Las Vegas of Canada

Since last post: 904 days
Last activity: 323 days

#6 Posted on | Instant Rating: 5.16
This wild card is going to be a hard selection. So far it seems like a bunch of people could feasibly have a shot:
Tatianna - probably the best chance because she combines singing with drama and response from the fanbase.
Anoop - Young, decent looking, talented, and balances the lilywhiteness of most of the finalists.
Megan - They liked her, she sang pretty well, and she has a weirdly unique look, the combo of prim and proper with the huge arm sleeve tattoo.
Nick - This is really just my hopeful thinking. But it would be funny to see them take the most insane people as the wildcards. Give Nick, Tatianna, and whichever of Nate or Von doesn't make it a shot.
Matt B - They all seem to like him, maybe they let him through, see if he can't sneak into the top 10 and get a spot on the tour.
Jesse - Another one who seems to be well liked by the judges, and brings some personality to the show. I don't much care for her, but then that really doesn't count for much.

Interesting, dialidol seemed to think Matt Giraud would be getting the second guy spot. They had week 1 pegged right, but were off this week.


---

2007 and 2008 W-League Fantasy Football champion!
wmatistic
Andouille



Since: 2.2.04
From: Austin, TX

Since last post: 396 days
Last activity: 280 days

#7 Posted on | Instant Rating: 3.08
DI doesn't take text votes into account and you have to figure pretty boy Kris got a lot of those.

Seeing as the group next week is really weak on guys I'd expect two girls from it. Past two weeks the lock has gone to the end with "drama" next to the crazy one(My Wife Died/Tatianna, Adam/Nick) so that means we get headband crying dude standing with Lil Rounds.

I think for the wildcard we're likely to get Megan, Anoop and maybe Matt G though I think he sucks. I'd say Megan and Anoop are pretty solid bets there.
StingArmy
Andouille



Since: 3.5.03
From: Georgia bred, you can tell by my Hawk jersey

Since last post: 791 days
Last activity: 20 days

#8 Posted on | Instant Rating: 5.06
Sorry to drag up an old thread, but...

So I don't watch American Idol. I never watched beyond the auditions, and that was only to laugh at the really bad contestants. And even that I stopped doing after like season 3. But after turning off my PS3 tonight American Idol was on so I paused a second to see who the finalists were to see if I could pick out a favorite.

Now, I had heard Tony Kornheiser mention "Anoop" from American Idol on PTI a week or two ago. And in the back of my mind I thought, "I wonder if that's little Anoop Desai who used to invite me to all his a cappella performances all throughout high school and college." But I thought, "Nah, there have to be plenty of singing Anoops in America."

Now I've been sucked into the American Idol machine. I was one of Anoop's camp counselors back in 2001-02, and boy has the kid changed. His a cappella act has made him one of the top heartthrobs at the University of North Carolina. I was absolutely CLUELESS about this kid's voice but I'm so pumped for him. True story: one of my other friends who coincidentally knows Anoop told me a story about how, while hanging out one summer, he seduced her with his immaculate singing voice. He got her into bed only for her to find out she was about to be his First. An awkward thing to know about one of your former campers, but a story that sums up Anoop perfectly: suave and talented, but shy and corny at the same time.

Anyway, I'm not sure what the point of this post is. I was just excited I knew one of the finalists so I thought I'd share.

- StingArmy