wmatistic
Andouille



Since: 2.2.04
From: Austin, TX

Since last post: 394 days
Last activity: 278 days

#1 Posted on | Instant Rating: 3.37
Ok so maybe people on the west coast haven't seen it yet, but I don't really think giving my opinion of their singing is spoiling much so here goes.

Kat -Black Horse and the Cherry Tree - I really hate that they can redo songs they already did. I was happy she got up off her knees this time but it just wasn't anything special, cause we saw it already. Not what I wanted from a final competition, but I've never watched this show much before so maybe it's always like this.

Taylor First Song - Pretty entertaining. Simon was right, this was loads better than what Kat did. Fun to watch.

Kat second song - I'll tell you a big part of why I didn't like it JUST LAST WEEK when she first did this song. Because it looked like something that belonged in a high school musical. Same deal here. Pretty singing, but way overdone production and we just saw it so it wasn't as special.

Taylor second song - He didn't seem to have his normal energy here for some reason. Kinda like he was going through the motions, which isn't something I can recall him doing before. Pretty average, and though Kat was overboard, again Simon was on by saying she was better here.

Kat Third Song - Horrible song, and I don't know what Randy was listening to because she was out of tune a lot on this sucker. Bad song or good song doesn't matter if you can't even keep it in tune. This was horrible.

Taylor Third Song - This was actually kinda impressive. Typical cheesy song you would expect them to saddle him with but he did a good job and it let him be him just enough.

Again, I have to say Simon was correct all night long. Taylor with that last song should get this thing easily.
Promote this thread!
saturn93
Italian



Since: 21.4.03
From: Naperville, IL

Since last post: 14 days
Last activity: 23 hours

#2 Posted on | Instant Rating: 0.59
I had to wait for 11:00 CST, so I wouldn't have to worry about spoiling for the west coast.

Opening montage: I live in the Chicago area, and I was getting sick of "Don't Stop Believing". Seemed like every day I kept hearing that during the White Sox pennent winning run. Thanks AI for bringing that back.

Round 1:
Katharine: Really enjoyed the song, just like last time.
Taylor: Typical Taylor style, but looked like a grape with that jacket on.

Winner: Had it even, but Katharine got the little "oomph" in my book.

Round 2:
Katharine: Great job, especially getting the right key at the start.
Taylor: Eh.

Winner: Katharine

Round 3:
Katharine: ZZZZZZZZZZZZ
Taylor: ZZZZZZZZZZZ

Winner: See Round 1, but gave it to Taylor.

Daniel Powter "Bad Day" -> Since all the others had this for their farewell, we (the viewers) had ours. It is one of those songs that the first few notes are so infectious, that you have to stop where you are on the dial. It is one of those songs, IMO, that I could lower both car windows and turn it up. I'm going to miss the days when it would come on a Wednesday afternoon or morning and yelling out "Someone's going out tonight!" If any Canadians are reading, I hope Canadian Idol uses it for the final journeys (I know we aren't getting it, come on Fox Reality, enough of Man vs. Beast, please), and hope it could be used for AI6, instead of the funeral-like music in earlier years. Anyway, great touch to close it out.

My overall thoughts...After Katharine's 3rd song, when Ryan said that Taylor's first single is next, I was thinking, "Oh boy, the choir is going to do a 'Blues Brothers' type dance during his song. It was a little more subdued than I thought. After Taylor's 1st song, when he started doing the "Soul Patrol" thing, I followed that with "Hercules, Hercules, Hercules". Just to mock it.

Hoping to win: Katharine. I would like to see Taylor's reaction if she wins.
Likely to win: Taylor. Ugh.

Tomorrow is going to be quite interesting. It's going to start slow as usual. The usual stuff...dressing rooms, red carpet, arena shots of the home towns/areas. It's going to be nice to have the final 12 reunited, some we haven't seen since we had snow on the ground and thinking of the NCAA Basketball Tournament.

Tuesdays and Wednesdays will be free, until the commercials come out in November/December for next season.


(edited by saturn93 on 23.5.06 2337)
Quezzy
Scrapple



Since: 6.1.02
From: Pittsburgh, PA

Since last post: 3 days
Last activity: 4 hours

#3 Posted on | Instant Rating: 3.25
Who exactly decides on what their first singles were going to be? To me Taylor won the first round, Kat won the second round, then Taylor won the third round, but only because I liked the song better. So if they didn't choose those songs themselves that kind of stinks.


---

Lance's Response:

THAT IS AWESOME!
Excalibur05
Knackwurst



Since: 19.1.02
From: Minnesota

Since last post: 748 days
Last activity: 615 days

#4 Posted on | Instant Rating: 7.13
For whatever it's worth, Taylor is blowing away Kat on dialidol right now. I thought they both did fine, but Taylor has been the best combination of charisma and good voice all season long. Like I said a few weeks ago, Kat will do fine for herself because she'll look pretty on Teen People or whatever.

As for who picks their first "single," as far as I know, it's whatever label AI is associated with (Sony?), and they just bang a song out for the contestants so they can get something out into stores immediately following the competition. I imagine their actual album will be much more taylored (excuse the pun) to their styles when it comes out a year from now, than the crap they sang last night.




---

Tonight I wanna ruin my life,
I wanna throw it all away,
In a spectacular way
dunkndollaz
Banger
Back to Back Survivor



Since: 3.1.02
From: Northern NJ

Since last post: 33 days
Last activity: 1 day

#5 Posted on | Instant Rating: 7.01
Justin Guarini. Clay Aiken. Diana DeGarmo. Bo Bice. Who will be this year's runner-up ?

Kat - "Hi. My name is dunk. I'm a Kat-a-holic." 1st song - She caught a small amount of lightning in a bottle when she first performed "Black Horse & a Cherry Tree" but this time it was more like a lightning bug. Not bad but not great and she needed great. 2nd song - I think that she was better than last week with her rendition of "Somewhere Over The Rainbow". I am sure that this song will appear on her first album. Great job. I can understand the criticism that it was the 2nd week in a row for the song but this is the finale and you are supposed to bring your best. There were a lot of people watching the show at home for the first time last night so why not go with your best ? 3rd song - hideous song in true AI Finale fashion - her voice was starting to go and she was swimming upstream all song. Not a great way to finish.

Taylor - A Pink Pimp Daddy Jacket and Silver Shoes !!! Taylor absolutely killed "Living in the City" and it seemed even better following Kat's opening song. And Taylor thought about the lyrics this time and lost his manic smile from Stevie Wonder Week. 2nd song - Taylor mailed this one in and I don't know why. His earlier rendition was far superior to this sleepwalking effort. It's almost like he conceded the round to Kat before he even began. 3rd song - another hideous AI Finale original but Taylor kept it together enough and put enough growl into it to win the title. This is not the kind of songs that his fans want him to sing.

So who wins ? Taylor. I voted for Kat out of loyalty but only once.

Kat will do well with a studio produced album and will look great in her videos. I just feel sorry for the final few cities on the summer tour because her voice is going to be gone by then. Taylor is going to have a good career too but I don't see him taking off the way that Kelly Clarkson or Carrie Underwood has in the past year. Taylor's niche is cover songs and he is good at it. I can see him headlining in Vegas within 2 years to sold out legions of the Soul Patrol.


---

Hey Crab Man !
Mayhem
Scrapple



Since: 25.4.03
From: Nashville, TN

Since last post: 271 days
Last activity: 156 days

#6 Posted on | Instant Rating: 5.62

Geez, is it me or do those specially-penned songs for the final two get worse & worse every year? Those songs were horrible, I don't care if you had the Beatles or Led Zeppelin doing them.
pieman
As young as
he feels



Since: 11.12.01
From: China, Maine

Since last post: 9 days
Last activity: 3 days


ICQ:
#7 Posted on | Instant Rating: 7.79
Originally posted by dunkndollaz

---

"Hi. My name is dunk. I'm a Kat-a-holic."

---


You need Mrs. dunk to smack you upside of your head, man.


---
Gabba Gabba Hey!
Cerebus
Scrapple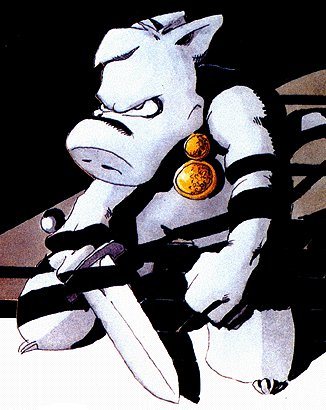 Since: 17.11.02

Since last post: 293 days
Last activity: 14 days

#8 Posted on | Instant Rating: 0.97
I absolutely HATED the fact that Ryan had to clarify for the viewing audience/voters that Randy 'liked' her singing but 'hated' the song. I don't see how it makes a difference. If you hate a certain song, that doesn't give you the right to say she 'sung it well' That whole bullshit about her being better then the song is the worst pandering I've seen on this show.

I hate that this season has turned into the 'Let's push Kat' season. SHENANIGANS!
pieman
As young as
he feels



Since: 11.12.01
From: China, Maine

Since last post: 9 days
Last activity: 3 days


ICQ:
#9 Posted on | Instant Rating: 7.79


Soul Patrol!!!!



I actually watched the whole two hour show last night and was surprised at how entertained I was. Some of it was just plain cheesy, but some of it was pretty good.

I don't what planet Toni Braxton resides on, but I bet Darryl Dawkins lives there, too. She is out there, man.

Mary J. Blige just obliterated Elliott off the stage. She so oversang him, it was incredible.

Prince! That was cool.


I enjoyed the season and was happy that Taylor won. The only way he was getting a record deal was to do well on this show. Katherine was set no matter what.






---
Gabba Gabba Hey!
Guru Zim
SQL Dejection
Administrator



Since: 9.12.01
From: Bay City, OR

Since last post: 13 days
Last activity: 2 days


ICQ:
#10 Posted on | Instant Rating: 8.81
Note: I don't watch the show ever, so excuse my ignorance.

Why was Prince there?


---

Ignorance is bliss for you, hell for me.
Cerebus
Scrapple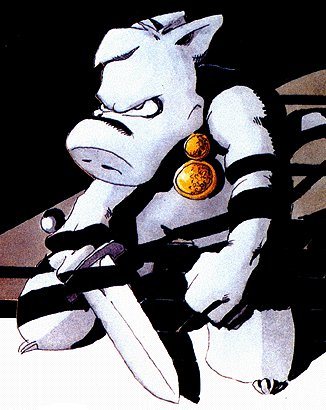 Since: 17.11.02

Since last post: 293 days
Last activity: 14 days

#11 Posted on | Instant Rating: 0.97
He does have a new album out in stores now, you know... it's called 'shilling' (Err, NOT the album... I think you know what I mean.)

I'm happy Taylor won as well... but I don't think it's gonna do him much good. That first single is awful. Why do all the 'first singles' have to be pop ballads? Taylor shouldn't get stuck singing ballads because that's the worst type of song for him to be doing.

Bad choice, but still, I'm glad is wasn't Kat.
Ticamo
Boerewors



Since: 19.7.02
From: Trenton, NJ, USA

Since last post: 4071 days
Last activity: 3370 days

#12 Posted on | Instant Rating: 5.77
Pretty good show last night. Best of all Idol Finales. Glad that Taylor won, but how could he lose? He was NEVER in the bottom. He had the South behind him. He was polished and seasoned, while a most of the others weren't. He couldn't lose. I'm glad he won.

Soul Patrol is the cure for McPheever and I'm darn glad.


Highlights of the night were all the Idols back and refreshed. Everyone was ready to sing and sounded great. The return of Clay Aiken was the funniest moment on TV this week. That guy must have pissed himself.

Meatloaf and Katherine was... bad.
Toni Braxton and Taylor was... odd.
Paris and Al Jarreu was... eh.
Elliot and Mary J. Blige was... not bad. I don't think she 'obliterated' him as much as he was just in awe to be up on stage with her. He just sat back, let her run with it for a bit, but came back to harmonize with her pretty well.

As much as I hate both debut singles, I'm hoping they can overcome them and get careers out of it. Hell, this was the best season of AI and I'm hoping all of them have successful careers.


---
"I think Iíd like to do something nice for somebody. I think itís good if you smile at someone, and they smile in return. Momentary love encourages people to create a sense of friendliness. Love that is unconditional gives us respect as people. However, itís wrong to force love, to try to keep it alive. If the strain goes on, eventually itíll bloom into the flower called lie, the deceptively thorny flower that hurts people."
Deputy Marshall
Liverwurst



Since: 28.6.04
From: Troy, NY

Since last post: 1283 days
Last activity: 804 days

#13 Posted on | Instant Rating: 5.44
Originally posted by Cerebus

---

He does have a new album out in stores now, you know... it's called 'shilling' (Err, NOT the album... I think you know what I mean.)

---


I think his inquiry was more along the lines of "why was he brought in/what was he brought in to do." At least, that's what I'm curious about (since I, too, didn't watch).

(edited by Deputy Marshall on 25.5.06 1558)

---

Loyal MFer...er....SPFer.


Hey look, an emo-free LJ!
saturn93
Italian



Since: 21.4.03
From: Naperville, IL

Since last post: 14 days
Last activity: 23 hours

#14 Posted on | Instant Rating: 0.59
It was a fun two hours last night. It was a concert/Olympic gymnastics gala/Olympic figure skating gala all in one. It seemed like some of them, especially those who were the first couple of eliminations, sang much better than before.

Dionne Warwick - Just about looks the same as twenty years ago, and still sings good (although a little shallow).

Prince being there - nice surprise

My biggest surprise - It actully got going right at 7 PM Central, instead of the 50 or so minutes in the dressing rooms, arenas, outside the Kodak, etc. It made it go so much faster.

Nice seeing the cowboys singing, Carrie, Clay/other Clay, Crazy Dave (although he would not write a book on crowd-surfing).

Kellie with Puck - I think once time was enough.

Could have lived without Rhonetta, though.

I was more resigned to Taylor winning it all. Three in five years that the winner never made the bottom 2/3.

Season over - now to catch up on the other stuff on TiVo.
wmatistic
Andouille



Since: 2.2.04
From: Austin, TX

Since last post: 394 days
Last activity: 278 days

#15 Posted on | Instant Rating: 3.37
I enjoyed the final show quite a bit, if more for the camp and craziness than anything else.

First, was Taylor scared of Toni Braxton? Looked like she tried to get him to grab her waist and he backed off, freaked out. Funny stuff.

But at least her and the other special guest singers understood it was about the Idols, with the HUGE exception of Mary J. Blige. Seemed like she could care less Elliott was on stage with her and he was clearly intimidated. Didn't like that part.

Meatloaf....what the hell. What was with the red hanky?

Prince was there to sing. By himself. I didn't really get that, but ok whatever.

David Hasselhoff crying? Weeping in fact, tears of joy I think, for Taylor winning?

Ok, so Kat got her dressing tips from her mother apparently. Wow was that terrible. It seemed in fact that all the female hollywood types in the audience were all about showing the cleavage on this night. Which is fine for some of them, not so much for Kat's mom. Icky. AI needed to help some of these girls understand that your dress should not be so tight as to bunch up at the waist. Looks stupid.

Holy cow, did Bucky take a ton of singing lessons in the past few weeks? He wasn't nearly as mumbly and growly as when he was competing. It was odd, and I actually thought he sounded great. Good for him. Still ugly as sin, but you can't have everything.

Chris looked a little timid as well up there with Live. The Live singer looked a little, Seacrestish. Does that make sense?

Elliott seemed to be having a blast all night, and that was really great to see. Huge smile on his face through most of it. He's come a long way. Hope he makes a killer record.

Chicken Little was still retarded and full of himself, and Melissa still has big knockers she likes to show off. Ace still sucks. But little Cryin Cowboy has been taking lessons too and it showed. He was much lower in tone and it really worked for him. Still not great, but certainly improving.

I don't think Clay Aiken wannabe understood it wasn't a duet. It was funny when you could tell they cut his mic when he wouldn't stop. Puck and Pickler was entertaining enough I thought. Like the new haircut on Kellie.

They really need to make an all girl group out of some of these ladies. None are good enough on their own, but together a few could be decent. Can't figure which ones exactlly to include though.

Kat not being upset about losing made sense since really she was just in this for the exposure anyway. But nananana to her, just for good measure. SOOOOULLL PATROOOOOOOL!
whatever
Bierwurst



Since: 12.2.02
From: Cleveland, Ohio

Since last post: 11 days
Last activity: 2 days

#16 Posted on | Instant Rating: 3.93
Well, extreme stage fright may explain Mr. Loaf's horrible, horrible singing on the show.

Click Here (thedenverchannel.com)

I just flipped over during a "Lost" commercial break and flipped quickly back to the commercials when I heard the two of them attempt to harmonize. *shudder*


---