JayJayDean
Scrapple



Since: 2.1.02
From: Seattle, WA

Since last post: 1092 days
Last activity: 670 days

#1 Posted on | Instant Rating: 7.08
It's "Big Band Night" tonight. What is the relevance of singing seventy-year old songs when the point is to try to find a "pop star" (as Simon's always reminding us) is going to have to be explained to me, but oh well. Big shoutouts by Ryan to John Stevens by the way, who if he could've made it one more week would've had it MADE tonight. Right. The idols will be performing two songs tonight. Will they run through 'em all twice or with they sing one right after the other?

And what's with Paula's makeup tonight? She looks like she got her ass kicked as had to plaster on a bunch of stuff to cover it up. Just not good.

Diana DeGarmo leads off with "Someone to Watch Over Me". She mustn't have taken Simon's criticism of her dress from last week, 'cause: Damn. She looks like the chunky girl who got invited to the prom or the slightly overweight bridesmaid forced to wear the same style dress as the other tall and thin bridesmaids. She does a very nice, better than expected performance. Maybe this night won't be too painful? Now she's thanking everyone. WTF? They never let 'em do that before. Ooooooh, they are having to intro their next songs themselves. Not so good to have them talking to the audience all of a sudden. She does a nice job on "Forget Your Troubles", as well. Diana really seems to be hitting her stride the last couple of weeks, but Simon keeps telling her she sounded old. Dude, she's singing Judy Garland, she's not exactly going to sound like Christina Aguilera! At least her didn't slam her about the dress.

George Huff is next singing "Dancing Cheek to Cheek" and looking very dapper in a black-on-black suit. George has said he lets the stylists dress him and I think Diana would be wise to follow suit. George's performance is restrained and good, his best in about four weeks. He follows up nicely with "Wonderful World" (naturally), and while Randy noted that George's performances were "safe" and I agree with him, they were also both very good and hopefully George is back on track after his struggles the last few weeks.

Also, George was so good that at this point I have to believe that getting voted off last week was the best thing that could've happened to John Stevens. At lease with him being out the world can say he WOULD'VE done well this week, but I think it's painfully obvious that had John had to actually perform this week he clearly still would've been the weakest.

LaToya London follows with "Too Close for Comfort" and WOW, is she awesome! She seems to be the first one to really "get" the style, and she's WORKING IT. After she repeatedly flubs "Natalie Cole" during her between songs-spiel she impressively brushes it off and does a maybe even better job with a swinging version of "Rain on My Parade". LaToya is as good tonight as Amy Adams was on country night, and Randy notes she should be singing THIS kind of music.

Naturally Jasmine is up next, as if the producers are trying to make look as bad as possible to insure that she'll be the next to go. She does pick a less technically difficult song in "The Way You Look Tonight" than she's chosen the past few weeks, and as a result I thought she did an improved job compared with her past few efforts. She does pretty well with "Almost Like Being in Love", too, making for four pretty good to really great performances so far.

Fantasia is last tonight, and her first song is..."This Thing Called Love" by Queen?! Okaaaaaaaay. It's an interesting choice, especially to be adapted for the "big band" sound, and it comes off pretty well, although I admit to being distracted of thoughts of "WHAT am I listening to?" during Fantasia's performace. It was fairly bizarre. "What Are You Doing" is Fantasia's second song and it seems to stray from the "big band" formula into ballad-land, but it's a very good performance, similar but better (I think) than her performance of "Summertime" a few weeks ago. Cut to the judges and Paula's CRYING. WTF?! She must be overindulging on her pain meds for her thumb, BIG TIME. It was good and all, but CRYING? Was anyone else crying?

Everyone did good enough this week to where if there were more people left these five would probably all be safe, but since it's down to these five one of 'em has gotta go, and I think it's Jasmine. Simon pointed out that she was "vulnerable" this week and she didn't do anything to lift herself out of that spot, even though she wore a lime green top and a yellow bra. I wouldn't be surprised if anyone but LaToya got voted off this week, though, because it's really wide open but typically people who get standing ovations from Randy and Paula don't end up in the bottom three.

The big question is can they get Paula into a five-day rehab center between Thursday and Monday to break her apparent painkiller habit? The words "in no condition to perform" are coming to mind, girl!


---

"To get ass, you've got to bring ass." -- Roy Jones Jr.

"Your input has been noted.
I hope you don't take it personally if I disregard it." -- Guru Zim

"Speak English or face admin retribution." -- CRZ
Promote this thread!
pieman
As young as
he feels



Since: 11.12.01
From: China, Maine

Since last post: 19 days
Last activity: 10 hours


ICQ:
#2 Posted on | Instant Rating: 8.40

Nice synopsis once again, JayJayDean.

I do disagree with your assessment of George, however. The piewife and I thought he failed miserably tonight. He didn't quite sound on-key and he was certainly not as good as LaToya or Fantasia.

Diana is annoying.

I like Jasmine, but I fear she's heading off tonight.

Fantasia singing Freddie Mercury is just so WRONG. Not that it was poorly executed, but it's just WRONG.


---
Gabba Gabba Hey!
dunkndollaz
Banger
Back to Back Survivor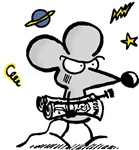 Since: 3.1.02
From: Northern NJ

Since last post: 41 days
Last activity: 13 days

#3 Posted on | Instant Rating: 6.55
Listening to Paula talk last night I initially thought that the sound on her mike must have been messed up but then I realized she was wacked. I was crying when Fantasia sang too but it certainly wasn't because I liked it.

Missed Diana's performance because I was putting the little dunks to bed. George was safe but to me umimpressive. He was better than the previous couple of weeks though. Latoya really did kick it and really looked & sounded comfortable with this genre. The most comfortable since Kelly Clarkson blew the doors off this genre in Season One. She may not win in the end but she will have a career singing as a Nicole, no I mean Nat King Cole, I mean Natalie Cole type. Jasmine looked younger, sang younger and had one of her better performances. Don't think Filipino Power can save her this week however. Fantasia again sounded squeaky to me. She just does nothing musically for me. IMHO, She would have been gone by now if this were Season One.

Because you have to pick three for the bottom I lean towards Jasmine, George & Fantasia being there. I also think that Aloha will mean Good-bye for Jasmine.

(edited by dunkndollaz on 5.5.04 1323)

---

Folk singers are always liberal pansies, but not me.....I sing for my fellow conservatives...care to hear "Shoot the Hippie out of the Redwood Tree" ?
fuelinjected
Banger



Since: 12.10.02
From: Canada

Since last post: 4813 days
Last activity: 4813 days

#4 Posted on | Instant Rating: 5.15
Paula looked like she was covering up a black eye. She's falling apart more and more every week that I've been watching. She becomes more spaced out looking and vapid. Simon looks confused as to what the hell is going on with her.

"You're beautiful, you look beautiful, you had fun, you were great..."

Could they get someone with an opinion, please? That's the only thing I enjoy about the show is Simon being honest with the mediocre and bad performances.


---

"Each race determines for itself what indecencies are. Nature knows no indecencies; man invents them." - Mark Twain
skorpio17
Morcilla



Since: 11.7.02
From: New Jersey

Since last post: 3961 days
Last activity: 3961 days

#5 Posted on | Instant Rating: 3.81
I agree with JayJay's report. George was very good. I wouldn't have thought he had the range for Wonderful World, but he pulled it off. Diane had the ugly bridesmaid dress and Jasmine looked the best.

Fantasia has a great unique voice, but her song choices were bizarre. Her Barbara choice should've been The Way We Were.

I didn't like Latoya's song choices or her shout-out to Natalie Cole. I'd vote her out.


Jericholic53
Boerewors



Since: 18.3.03
From: Honolulu, HI

Since last post: 5 days
Last activity: 2 days

#6 Posted on | Instant Rating: 4.12
I'm not going to argue about the overall quality of the singing talent (because it is up there), but their personalities are starting to grate on me. The spazztastic Diana and George have always irritated me, especially George's bugged-out eyes and goofy smile. Could you be anymore amateurish and unprofessional looking? Latoya and Fantasia are both way too cocky for me. Moreso Fantasia, and for the same reason I shed no tears when Jennifer got dropped. I mean, they can't have been labeled divas *just* because of the way they sing. IMO though, Fantasia's voice doesn't seem to fit too well with anything other than Macy Gray music. Jasmine typically dresses and emobodies the 'pop star' image best (unlike Diana). She's usually pretty humble, and when she's on, I dare say she has the total package. Now that I think about it, though, I take back what I said earlier, Latoya's usually not that bad either. Anyway, despite my better instincts I'm calling Diana, George, and Fantasia as the bottom three.

*phew* i'm done now. :P

(edited by Jericholic53 on 5.5.04 1441)

---

it says so right here in the wcw handbook!
Whitebacon
Banger



Since: 12.1.02
From: Fresno, CA

Since last post: 64 days
Last activity: 3 days


ICQ:
#7 Posted on | Instant Rating: 6.41
Bottom 3 - Jasmine, George, and Fantasia.

I Fantasia to get voted off so so so bad. I just don't see what everyone sees in her. I don't think her voice is all that great. That said, Jasmine is probably the one to get voted off. I thought she was the worst last night, although nobody was spectacularly bad.

LaToya probably wins the whole thing.


---

(Not Bob Kohm)


In the context of baseball, the use of drugs hurts only the player. In the context of baseball, the use of alcohol hurts only the player. In the context of baseball, womanizing hurts whom? Maybe the wife of the player? In the context of baseball, felonies are crimes against society, not against baseball. In the context of baseball, gambling is the only crime against baseball.

Gambling, in the context of baseball, is a capital offense and Rose has richly earned-- hell, he agreed to-- his death sentence. Let him hang.

Bob Kohm, co-owner of Rotojunkies.com (rotojunkies.com) , and a large market kind of guy.

DarkRenegade
Bockwurst



Since: 19.5.02
From: YOUR MOTHER!

Since last post: 4303 days
Last activity: 2064 days

#8 Posted on | Instant Rating: 5.64
Renegade Raine says:


Just to for those of you who haven't seen the result show...SPOILER ALERT!



I was afraid with the show's history of having my favorite person get fifth place each year (Christina Christian in the first Idol, Trenyce...however the hell you spell it...in the second), Jasmine was going to get voted off tonight.

I don't know WHY I like her the best when she probably did the worst last night out of everyone (although she was still good), but there's SOMETHING about her I just like. Although it sucks that my third favorite, Huff got voted off. Hmm...now it's just the ladies left.


---

Renegade's current state of mind (in the picture): HAPPINESS!
Arm...around...hot goth vampire dude...

dunkndollaz
Banger
Back to Back Survivor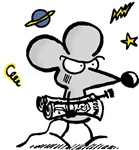 Since: 3.1.02
From: Northern NJ

Since last post: 41 days
Last activity: 13 days

#9 Posted on | Instant Rating: 6.47
While George was better this week, he has not been good for several weeks. I also couldn't see myself either buying or downloading a future CD of his. Best of luck to him.

Now if only America would get rid of the squeaky one-trick wannabe diva Fantasia.....


---

Folk singers are always liberal pansies, but not me.....I sing for my fellow conservatives...care to hear "Shoot the Hippie out of the Redwood Tree" ?
The Thrill
Banger



Since: 16.4.02
From: Green Bay, WI

Since last post: 1741 days
Last activity: 375 days

#10 Posted on | Instant Rating: 4.25

Damn...swingin' big band music? Maybe I should've actually watched this show.

I could've done with a little more Sinatra love by the contestants in the always-excellent JJD synopsis...aw, hell.


---
Star wipe, and...we're out.
Thrillin' ain't easy.
THE THRILL

ACW-NWA Wisconsin Home Video Technical Director...&
A2NWO 4 Life!

(Click the big G or here to hear the Packers Fight Song in RealAudio...or try .AU, .WAV or .MIDI!)
komarkaze
Mettwurst



Since: 9.1.03
From: VA

Since last post: 3748 days
Last activity: 3745 days

#11 Posted on | Instant Rating: 3.00
I used to hate Fantasia, but since the Summertime performance and some good interview time, she stopped seeming grating. I thought she was too arrogant before, but she now seems sweet and down to earth.

With Diana, I used to think she was so bland and uninteresting. She's really impressed me now with her last few performances, and I like her enthusiasm.

La Toya has been the best singer in my eyes and she always been consistent. This week's performances are the best I've seen from her yet, as her personality starts to shine through brighter. Basically the final two should be her vs. Fantasia. And ultimately, La Toya should be the next Idol. I'd like to see Elton John cry racism if this happens.

Jasmine is a cutie, but she doesn't deserve to win. She performed pretty well at the beginning, but as the competition goes longer, you see her stretching to make those performances good, but not great. Plus, she's a horrible interview.

George, when he's on, he's on fire. Motown and Elton John nights were his best, and this week his farewell songs were awesome after he got the boot. He's really a big teddy bear. Everytime he goes out there, it's like his first time in the spotlight. He was the guy who would never go away. He got cut from the judge's tryouts, but he came back when the producers needed a replacement. He loses on the qualifying round the final 12, but he gets back in on the Wild Card show. I thought he was a joke at first, but he really impressed me with his singing ability. I hope he gets a good record deal out of this.


---

Truth takes time
JayJayDean
Scrapple



Since: 2.1.02
From: Seattle, WA

Since last post: 1092 days
Last activity: 670 days

#12 Posted on | Instant Rating: 7.00
Originally posted by komarkaze

---

Everytime he goes out there, it's like his first time in the spotlight. He was the guy who would never go away.

---


The first two or three weeks that was ok, but by last week his whole "I'm on T-V!" act was TIRED, and that alone makes me not mind that he got the boot this week.

Next week being Disco Night should be interesting. I think that the choice hurts Diana (because she always goes to Celine Jr. during more up-tempo songs) and Fantasia (because if disco is bad how bad will "screeching disco" be?) the most.


---

"To get ass, you've got to bring ass." -- Roy Jones Jr.

"Your input has been noted.
I hope you don't take it personally if I disregard it." -- Guru Zim

"Speak English or face admin retribution." -- CRZ
It's False
Scrapple



Since: 20.6.02
From: I am the Tag Team Champions!

Since last post: 306 days
Last activity: 101 days

#13 Posted on | Instant Rating: 4.83
ARGH! And there goes my pick to win it all. I (and probably CRZ) am disappointed, but George has far too much enthusiasm to just give up. He'll be back in a big way someday and I hope someone signs him. (Of course, considering someone actually signed William Hung, of all people, I have a lot of confidence in George)

Agreeing with JJD, Disco Night will seal Fantasia's fate. For someone who was so close to getting offed on many occasions, who knew Diana Degarmo would make the final four?

It'd be too easy to say Latoya London wins it all, but I'd like to think Jasmine pulls off American Idol's biggest upset by being the last one standing at the end.


---
I'll take Shadow Stevens to block!