JayJayDean
Scrapple



Since: 2.1.02
From: Seattle, WA

Since last post: 853 days
Last activity: 431 days

#1 Posted on | Instant Rating: 7.17
So far Season 9 has been a huge bummer, with a generally terrible talent pool making it to the final 12. Crystal and Siobahn look like the clear top-2 so far, and Big Mike is the Ladies of Casa de JJD's favorite dude.

Every year this show's voting pattern is more or less the same - there are contestants you can put into duos, and the weaker one gets bumped out until only the stronger survive, then the "real" finals begin. This year is seems like you can break them down not so much into duos but into groups.

THE FAVORITES TO LAST THE LONGEST BECAUSE THEY ARE UNIQUE: Crystal, Siobahn, Big Mike

I don't know if those are the final three but I'd bet all three cruise into, say, the final five.

That leaves us with the following breakdown.

THE ROCKER DUDES: Casey and Lee. I like them both. I wish Casey didn't perform like Kurt Cobain's hunkier brother, and I wish Lee wasn't so afraid to be up there. It's like if you took all the good parts of Kris Allen and sprinkled them among two guys, you would have these two, but what is missing from each of them is REALLY missing.

THE OLDER CHICKS: Didi and Lacey. Clearly Didi > Lacey.

THE YOUNGER CHICKS: Paige and Katie. Paige > Katie at this point, too. Katie's performing is so bad it makes her generally good singing irrelevant.

THE OTHER DUDES: Aaron, Andrew, and Tim. Aaron has that "spawn of Jonas"-thing going. Andrew has "Hispanic version of the Blues Traveler-guy"-thing going. Tim has that "fifth out of five in a boy band"-thing going. Ugh.

Given that, I'd think Lacey, Katie, Andrew, and Tim will be the first four out, and maybe Casey or Lee has a chance to break into the perceived top-three as we go along.


---

Holy fuck shit motherfucker shit. Read comics. Fuck shit shit fuck shit I sold out when I did my job. Fuck fuck fuck shit fuck. Sorry had to do it....

*snip*

Revenge of the Sith = one thumb up from me. Fuck shit. I want to tittie fuck your ass. -- The Guinness. to Cerebus

Promote this thread!
StaggerLee
Scrapple



Since: 3.10.02
From: Right side of the tracks

Since last post: 6 days
Last activity: 1 day

#2 Posted on | Instant Rating: 1.63
I get roped into watching this with the fiancee, otherwise I wouldn't care.

Chrystal AKA Yella' tooth, is going to win this. Plain and simple, she's the best singer there, the most polished performer, and seems humble and eager to learn/work.

I absolutely hate the douchebag with the big square glasses.
I hate the glasses, I hate his voice, and I especially hate his "take a song made by a woman, play it slowly on guitar and over emote" schtick. If we could vote AGAINST somebody, he'd get my vote.

Big Mike has a decent voice, and might be okay post Idol, but I can't see him winning.

Siobhan has the biggest range, and she should make the top 3.

Other than that, I am not really impressed with any of the others.
Excalibur05
Knackwurst



Since: 19.1.02
From: Minnesota

Since last post: 784 days
Last activity: 652 days

#3 Posted on | Instant Rating: 4.25
I may be the only one blogging it this year!

For what it's worth, I was 2/3 right on the bottom, I thought Paige was better than Katie, but I wasn't shocked to see either one of them up there.

Lacey was kind of a low rent Siobhan in the same way that Lilly was a low rent Crystal. They attract the same audience, and that audience will always side with the better of the two when push comes to shove.

Crystal is by no means a lock to win this year. The past several seasons the "lock" has always suffered a big backlash towards the end of the competition. Kat McPhee, Melinda, Archuletta, and Lambert all got axed as soon as the judges explicitely said they wanted them to win. Simon jumped the gun a bit on Crystal in that reguard.

I still think she's got the best chance though. Siobhan jumped up in a major way this week. I could see either Mike (who is charismatic enough to get votes without being a great singer) or Didi getting into the top three, depending on whether or not she has a breakdown like her spiritual successor Brooke White.

I have this sinking feeling that Tim will be sticking around for a while so people can watch the train wreck that he'll inevitably bring every week.


---

For NFL Power Rankings, My Blog and More, check out Hock Show Dot Com (hockshow.com)
GodEatGod
Bockwurst



Since: 28.2.02

Since last post: 883 days
Last activity: 322 days

#4 Posted on | Instant Rating: 6.31
I suppose I'm weird in that I hated Tim Urban every other week, but actually enjoyed his reggaed out "Under My Thumb". Probably helps that I kind of hate that song to begin with, so I didn't mind it being raped.

I've been on the Crystal train pretty much since Hollywood, but Siobhan's really grown on me, especially with this week's performance. I think her "attitude" that brought up stems from being a bit uncomfortable with the trappings of Idol and I kind of think she's still angry about seeing some of her friends go home (notably Lily).

I understand why Lacey went (she'd have been in my bottom 3), but I'd have sent Aaron or Andrew home instead, given my druthers. Paige was decent this week and, as I said, Tim got a pass from me for once.

I don't think Crystal and Siobhan will be the final two just because they'll split votes, and a third person will get all the "I don't want a weird girl" voters...but I think once one is out, the people voting for the eliminated one will flock to the other and send them on to win. It's sort of an inversion of how Kris Allen won last year, by taking Danny Gokey's votes and combining them into a big "anyone but Adam" block (not saying there weren't legit people who simply liked Kris best...but people who voted for Gokey were NOT voting for Adam, and so Kris drew all the benefit when Gokey got the boot).


---

"Never piss off a hawk with a blowgun" - Conan O'Brien
jfkfc
Liverwurst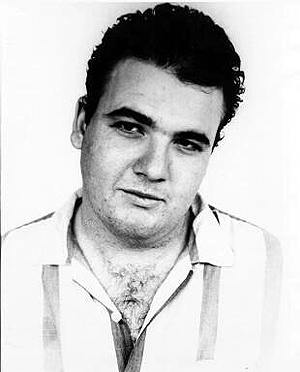 Since: 9.2.02

Since last post: 755 days
Last activity: 564 days

#5 Posted on | Instant Rating: 6.90
I think the obvious to-be-voted-off-ASAP list contains Andrew, Tim, Aaron, Katie, and Paige. Aaron and Katie to me are just bad to the point that I barely listen, while the other three have something that makes me believe they're capable of ripping off a solid performance. Didi's voice reminds me a little of Megan Joy from last season, but smoother, and Casey is...ok. The top four, to me, are Crystal, Lee, Siobhan, and Mike. The big guy DOES have a really good voice, but will stay longer because everyone genuinely seems to like him, and it wouldn't shock me to see him in the finals. I'd thought Gokey would be in the finals last season, similar to how I feel about Crystal, but she's just WAY better. Siobhan is great, but it feels very Adam Lambert-ish, like someone is whispering in her ear to do what he did - to stand out and go way over the top. While it wouldn't shock me to see any of those four win, I would shake my head if anyone but Crystal won...like last season, when the best performer didn't win.

Anyone have an opinion of Ellen thus far? While she's probably not the "music industry insider" that the other three seem to be, I do find her entertaining and think that was probably the idea. The bit they did awhile back with "Simon trying to put his hands on Ellen under the table" was really funny to me. I would say that last season, I'd gotten the impression that Simon REALLY didn't care for Kara at all (I personally can't STAND her), so it seems strange to me how all-up-on-each-other they've been this season.
spf
Scrapple



Since: 2.1.02
From: The Las Vegas of Canada

Since last post: 938 days
Last activity: 358 days

#6 Posted on | Instant Rating: 5.16
If Tim promises to completely warp every song he does from now on like he did this week I will vote for him forever, and if he gets the least amount of votes, I will demand he just performs the next week anyway.

Crystal is ahead of the game simply because she has so many hundreds of hours on stages that the act of going out in front of a crowd and singing isn't going to throw her the way it does someone who only has been in church choirs or had to make their parents turn around and not look at them. That kind of comfort can come across as arrogance when surrounded by a bunch of people with stage fright.

I hated Siobhan's performance last night, but then I thought Adam Lambert was the most overrated performer in AI history, so what do I know?

It's always interesting to see who out of the cannon fodder group will sneak into the later rounds. Over the last couple of years I figured Kris Allen, Syesha Mercado and Chris Richardson all would be out in the first few weeks but they ended up Top 5 and higher. Right now it seems like Crystal, Mike, Siobhan, Lee, and Casey are the likely top 5, but someone inevitably sneaks through there.


---

2007 and 2008 W-League Fantasy Football champion!