jfkfc
Liverwurst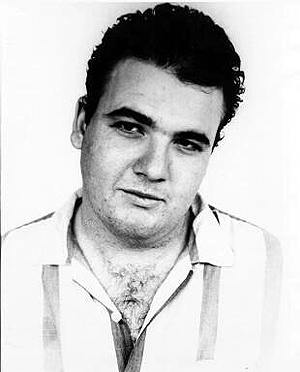 Since: 9.2.02

Since last post: 776 days
Last activity: 585 days

#1 Posted on | Instant Rating: 6.82
Well, I thought things came out rather uneventful. This is my first full season of AI, and I've surprised myself (and my fiance) about how much I've been into it. The show this week just didn't do much for me for whatever reason, and it didn't seem as interesting as the Top 36. Hopefully, that will change moving forward.

They did announce two things this week about the Top 13 - 2 eliminations this week, and to quote the blog (mjsbigblog.com), there is a "judge's save":
Originally posted by mjsbigblog

---

The judges get one opportunity to save a contestant from elimination, between now and the Top 5. The vote has to be unanimous, and they only get to use it once.

---
I thought it seemed odd to throw that out there, unless they expected that a contestant liked by the show may get voted off?

Here's the Top 11 as it stands:

Kris Allen
Megan Corkrey
Anoop Desai
Danny Gokey
Matt Giraud
Alexis Grace
Allison Iraheta
Adam Lambert
Scott MacIntyre
Lil Rounds
Michael Sarver

I think Danny Gokey will win it, personally, with Adam and Lil being in the top three. Before this week, I'd have gone with Anoop ( great story from StingArmy (The W) if you didn't catch it about Anoop), but after how he was ripped this week, I'm no longer so sure. The guy sure is big conversation in this area amongst Tarheel alum. It's hard to guess who will be gone next week...Kris, Matt, Allison, or Megan? I don't know how accurate it is, but there's a spoiler on the aforementioned blog, with a link to a more detailed post on VFTW, where there's both the theme listed for next week's show, as well as the list of songs contestants will choose from.
Promote this thread!
The Big Kat
Kishke



Since: 11.1.02
From: Austin, TX

Since last post: 1794 days
Last activity: 16 days

#2 Posted on | Instant Rating: 2.00
They mentioned some big names that got voted off before the finals, namely Chris Daughtry and Jennifer Hudson, but this rule would only have helped Jennifer. Daughtry finished 4th in 2006. Things turned out OK for both of them anyway. I think this is an interesting idea, but I can't remember too many others that got voted off early that I thought had a chance to win. I'm still not too excited about this years singers, but there are a few that have some talent, like Alexis, Danny, and Lil.


---

-The Big Kat
When you're tired of wishing on a falling star, you gotta put your faith in a loud guitar. -KISS
wmatistic
Andouille



Since: 2.2.04
From: Austin, TX

Since last post: 451 days
Last activity: 335 days

#3 Posted on | Instant Rating: 3.08
I actually think this is one of their best lineups yet, in terms of no real horrific stinkers left. Sure some boring people but a lot of potential.

Adam I still see as being this years "shocking" elimination around top four time. I hear the little girls screaming for him but as those...umm pictures of him make their way around the net it'll be harder to pull those votes.

I'm really not liking Danny though I know he can sing. I didn't feel like Anoop ever had a good chance of winning this whole thing though I do like him. I could see Sarver sticking around a long time if he can work a country style with each theme. And Allison has been really impressive thus far.
spf
Scrapple



Since: 2.1.02
From: The Las Vegas of Canada

Since last post: 959 days
Last activity: 379 days

#4 Posted on | Instant Rating: 5.16
My thoughts on the week of 13:

I really liked:
Danny
Allison

I kind of liked:
Alexis
Scott
Michael
Lil

I was ambivalent about:
Anoop
Kris
Jasmine
Adam

I hated:
Jorge
Matt

I thought was awful but in an entertaining sort of way:
Megan

So I really was glad to see giant eyebrow Jorge gone. I really don't see Anoop lasting beyond a few more weeks. He hasn't really been all that good since Hollywood week and the judges have been roasting him.

I am really enjoying Allison, and would not be surprised to see her make it all the way to the finals. Right now the next few weeks seem pretty set barring a major slip up. The group of Megan, Matt, Kris, and Anoop are probably the next four gone, and none of them are likely to be saved by the judges. That gets us down to a final seven of Danny, Allison, Alexis, Scott, Michael, Lil, and Adam. I would guess Michael is the Phil Stacey of this year's competition only not looking like Nosferatu so he's out around that point. Same with Scott. I honestly don't see Adam going any farther than that either. My guess for the final four would be Danny, Allison, Alexis, and Lil.


---

2007 and 2008 W-League Fantasy Football champion!
SchippeWreck
Banger



Since: 26.3.03
From: Glendale, CA

Since last post: 390 days
Last activity: 75 days

#5 Posted on | Instant Rating: 8.79
Danny and Adam are clearly the judges favorites. I like Danny's singing, but not his personality. Something just irks me. I like Adam's personality, but not his singing. When he was doing Black or White, he sounded like he was doing a comedic "sassy black woman" impression.

I'm throwing my support behind Alexis. She's the only one I could see ending up as an artist that I would listen to. I also like Kris for some reason, but I don't think he's dynamic enough to last.

I predict Lil will be the one to go "shockingly" early and get saved by the judges.

Overall, though, there isn't a single contestant in the Top 11 that makes me want to cover my ears in fear. But, I am surprised that in the thousands that tried out, they couldn't find a spot for one black guy.


---

"It's magic! We don't need to explain it!"
GodEatGod
Bockwurst



Since: 28.2.02

Since last post: 904 days
Last activity: 342 days

#6 Posted on | Instant Rating: 5.38
I didn't like Adam through most of the earlier rounds, but I really enjoyed his "Black or White", far more than most of the other performances on Tuesday. I do agree that he can sometimes sound like a woman, though, and I think he'd do better to stick to a harder, more rock style (I'd love to hear him sing Sweet Child O' Mine for example).

Beyond him, I really like Allison and Alexis. Meghan seems to have some potential, but keeps picking terrible songs. Danny has a good voice and sings fairly well, but his lesbian glasses and smirk bug me.

Probably the person I want to see go home most is Scott. I honestly just don't think he sings that well, and I feel like the show is trying to make me feel guilty for not feeling all inspired and enthusiastic about him. He clearly has no real chance to win, barring a big turnaround, so I just cringe waiting for the day we see the poor blind guy get his heart broken.

I like the idea of the save, but I wish the judges would interrupt when they want to use it rather than the executioner's panel of judges after every set of results.


---

"Never piss off a hawk with a blowgun" - Conan O'Brien
CRZ
Big Brother
Administrator



Since: 9.12.01
From: ミネアポリス

Since last post: 5 days
Last activity: 47 min.


ICQ:
#7 Posted on | Instant Rating: 8.50
If Anoop changes his name to Anoop Desi, he could EASILY guarantee himself a place in the Top 3. This man needs to take my career advice!

Yearly plug: Kim watches Idol (rubytrax.com)

Jane appears to not be blogging Idol this time around. I blame MSG.


---

StingArmy
Andouille



Since: 3.5.03
From: Georgia bred, you can tell by my Hawk jersey

Since last post: 846 days
Last activity: 76 days

#8 Posted on | Instant Rating: 5.06
Originally posted by jfkfc

---

Before this week, I'd have gone with Anoop ( great story from StingArmy (The W) if you didn't catch it about Anoop),

---

For those interested, the song that got this young man laid was "I'll Make Love to You" by Boyz II Men. Such a cheeseball!

Like I said in the other thread, I never followed Idol before I found out Anoop was a finalist, but now I'm sucked in (at least until he's gone). I thought he was pretty bad this week although I don't know if his performance warranted the harsh attacks from the judges. I agree with Paula and the others that "Beat It" was a bad choice. Maybe he should stick to stuff that sounds like Boyz II Men.

- StingArmy
SchippeWreck
Banger



Since: 26.3.03
From: Glendale, CA

Since last post: 390 days
Last activity: 75 days

#9 Posted on | Instant Rating: 8.79

Oh thank God! When I saw the blog was kaput I got worried we'd be Kim-less for this season.

EDIT: Turns out I'm an idiot. My bookmark went to the old blog link, not the RubyTrax main page. Now I have some reading to catch up on.

(edited by SchippeWreck on 12.3.09 1135)

---

"It's magic! We don't need to explain it!"
Quezzy
Scrapple



Since: 6.1.02
From: Pittsburgh, PA

Since last post: 1 day
Last activity: 1 day

#10 Posted on | Instant Rating: 3.58
Adam's singing is awful. He's a genius though for realizing that a Jonas Brothers haircut will hide the fact that he completely sucks.

I think this group is pretty good but once again this is an awful choice of songs for them to sing. If this was one of those weeks where they got to pick a song by any artist of a certain genre then every one of the judges would have said that Michael Jackson is too iconic to imitate one of his songs. Then they go and force them to try and sing those artists' songs.

The whole genre thing is still the biggest problem with the show. I still love Megan because she is the most unique of any singer but seriously, with her style what Michael Jackson song could she possibly sing? At the very least make it an entire genre so the singers have some choices and not one specific artist. The judges constantly tell the singers to show them what they are about but how can they do that when they're sining a song that isn't what they are going to record?


---

Lance's Response:

THAT IS AWESOME!
pieman
As young as
he feels



Since: 11.12.01
From: China, Maine

Since last post: 5 days
Last activity: 3 days


ICQ:
#11 Posted on | Instant Rating: 7.30


She usually has the best take on these alleged singers, too. I whole-heartedly endorse the reading of Kim's thoughts on Idol.


---


The Eliminated Ex-World Champion New York Football Giants